@ThreeSteps - Account Status - Growing daily through curation.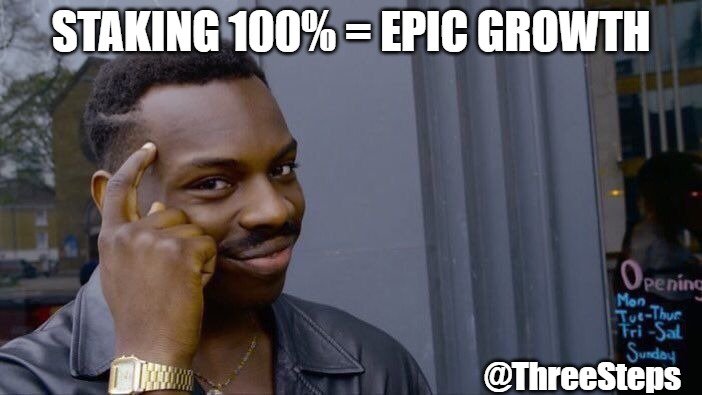 So far this has been a fantastic voyage. I've been curating with this account. I've written hardly anything as far as posts go. All of the earnings on this account have come from upvoting and my comments.
With that said, here's my numbers:

CTP holdings up 142.57
This is significant. This is from curation only, since my last post from this account was 10 days ago. (I post from @robwillmann daily if you want to follow me.)
I stake 100% of CTP as one of the core tokens I am using for upvotes.
We earned 1.74 Hive since last update.
Not too bad! This will only increase more as I continue to stake 100% of my hive earnings as well.
Now Tracking PoB with a start of 12.24
I have enjoyed reading posts in this new community, since it really helps me find new friends on the blockchain. The Proof of Brain community is responsive and helpful and write quality content on the face of it. I have been reading and commenting on their community's posts.
I didn't capture my holdings prior, since I think they were miniscule. However, I'll be writing about #proofofbrain on here as well.
Followers up to 14 from 10.
I've added a few new people who have started following me. Thanks so much! Here's the latest 4:
@rob23
@pjansen.ctp
@invest4free
@elianaicgomes
What's to come
I have reached out to a few different people on the chain and will be discussing some ideas I have on how this account can really be used to benefit the ctp and proof of brain communities.
My one ask: Please reblog this. :)
I am trying to build this account to upvote the content of others. Currently 100% of all rewards are staked\held to increase the value of this account. I would love it if you could reblog this and spread awareness.
Question for you: How much CTP are YOU holding?
Post a screenshot in the comments. I'd love for us to bring more awareness to this token. Leave a screenshot of your ctp power up amount.
Mine is above. :D
Thanks so much for the community support, everyone. It means so much. Don't forget to mention @threesteps in your post and I will come by and upvote your post.
Thanks!
-Rob
---
---