---
(^ This image looks like I have a tiny whiteboard stuck to my finger! :D)
Welcome to Day 5 of the #3StepsNoExcuses journey with me, Rob Willmann.
If you're not familiar with this process, be sure to check out Day 1 where I go over the whole process.
https://www.ctptalk.com/hive-119826/@threesteps/clzkkefe
Today is day 5. Congrats on making it this far! You should be proud. Most people quit by now.
The further along you go on this journey, the better. Each day is about building solid habits that will help you down the road. With that, let's get started.
Here's what you can expect in my daily updates:
A short list of the three steps,
My results and thoughts about each step.
A link to my 3Steps Today email course funnel so I can grow my list. (I am a marketer after all.)
Current amount of CTP, Hive, PoB, Leo the @threesteps account owns.
Glad you're here! Let's get started.
Watch ClickTrackProfit's "Hive" training video. It's stellar.
Use List Nerds and write a short, pithy email. Think haiku.
Watch Plus 1 Success "Connect With Someone New" and then take action.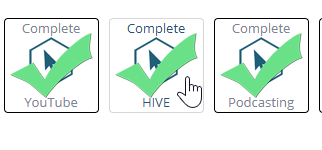 1. Watch ClickTrackProfit's "Hive" training video. It's stellar.
Login to Click Track Profit, and locate the "Hive" video near the middle of the "Click!" section like the screenshot up there.
This is a good intro to Hive. It's all about decentralization and crypto. Have.io backbone is where the data is stored (among witnesses) and lots of front-ends like CTPTalk, PeakD, Hive.blog, 3Speak, etc.
The analogy I like is this: Using a 'decentralized app or dApp' to access the Hive.io data is like using your browser to access a site on the internet. The underlying data doesn't change, but the frontend might. Kinda like using IE, Chrome, Firefox, etc. You use the browser to access a site. On Hive, you use a dApp to access the Hive.io data.
To join Hive, use the banner\link that's directly under the video in CTP. If you do sign up, let me know, and I can delegate some hive your way. :)
The best part of using Hive is that you can earn crypto by blogging, curating (liking), and commenting. It's a great match with affiliate marketing.
Let's talk List Nerds.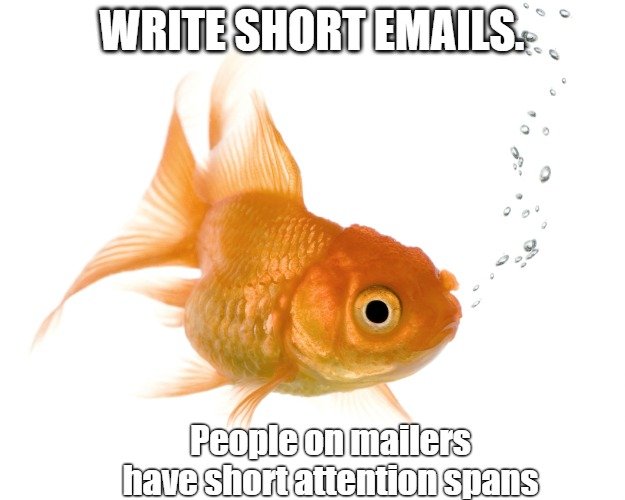 2. Use List Nerds and write a short, pithy email. Think haiku.
When sending mail on a viral mailer, you have merely seconds to get someone's attention.
Write short emails. People on mailers have short attention spans.
If you send emails to mailers, so do a whole lot of other folks. When marketers are reviewing the emails from a mailer, they are interested in the 'credit link' in the email. It's the URL they click to get credit for reading the email. This means they are scanning your email.
Don't write the next huge novel. Write short sentences.
I started using this technique and it's highly effective.
Constantly test with List Nerds.
Make sure that you are consistently testing with your ads on List Nerds. Split test and run the same email with two different subjects and see which one wins.
I recentyl heard the advice to use buttons not text links in emails in order to drive more clickthrough. I decided to test this, and modified my email for Saturday morning to include a button. I'll let this one run and see if my CTR increases. :)
After writing your short email on List Nerds, check out Plus 1 Success!

3. Watch Plus 1 Success "Connect With Someone New" and then take action.
Login to Plus 1 Success, and check out Day 5's video, "Connect With Someone New"
(Note: If you haven't upgraded, you still have access to all of the material from the 30 days in ebook form. :)
The Hive blockchain is all about community and connection. It's quite easy to find people with common interest on Hive. One method that I have found that works is this: while curating content, if you find something really good, follow the author on Hive. Then leave a comment about WHY you liked their post, inform them that you are now following them, and leave it at that. I have had many people follow me back and then get engaged in my content.
Whatever method you choose, the goal is to get out there and meet some folks online. This is one of the best ways to build your brand, and reputation on the Hive blockchain.
**Now let's talk about crypto. **(Entering #leo mode.)
Current holdings for @threesteps account
Token Name
Amount Held Yesterday
Amount Held Today
Difference
CTP
774.043
783.210
9.167
Hive
32.714
32.859
0.145
PoB
17.078
17.166
0.088
Leo
216.705
216.705
0
CTP tokens are still pulling ahead, which makes sense since I largely curate via CTPTalk for folks who post about CTP.
It's still nice knowing that this is increasing daily, and thanks to the miracles of compounding, this will only continue to grow as I stake more and more tokens.
With that, have a wonderful day. Go start promoting your online business with the new tools you now have in-hand.
That's it! Cya tomorrow. Please reach out to me if you have questions.
-Rob
robw.marketing@gmail.com
https://robwillmann.com/about/
P.S. One last item:
I created a 30-day free email course on the #3StepsNoExcuses journey mentioned above, and I'd really like to hear what you think about the content. You can sign up by clicking this link and then confirming your email address. The course lines up with the daily steps, and I'd love to hear your thoughts.
Also, I've created an account on Hive blockchain called @ThreeSteps. It's a curation account that upvotes quality content on the blockchain. Mention this account in your post and I'll swing by and take a look. This is a community tool to increase earnings of people who write good content. I will specifically look for and upvote # 3StepsNoExcuses and # 3StepsToday posts first. I upvote quality content, and stake 100% of the Hive, CTP, and #leo this account earns. That way votes from this account increase as fast as possible.
---
▶️ 3Speak
Header Image: