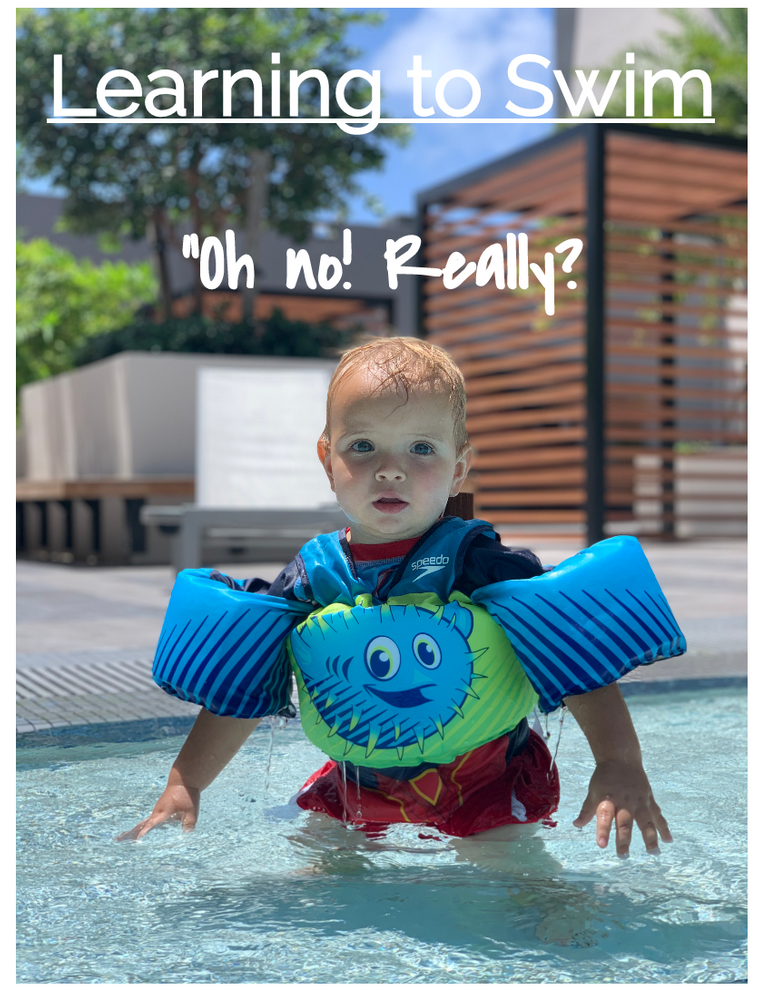 And so it begins... Swimming!
You can bet I had a blast teaching my son to swim for the first time. Well, it's not really his first time in the water, but I just bought him this sweet swimming armor that really helped him conquer his fear of the water. I've been trying to tell Owen that "you don't let the water control you, you control the water! You have to be able to swim if you want to control the water my boy!"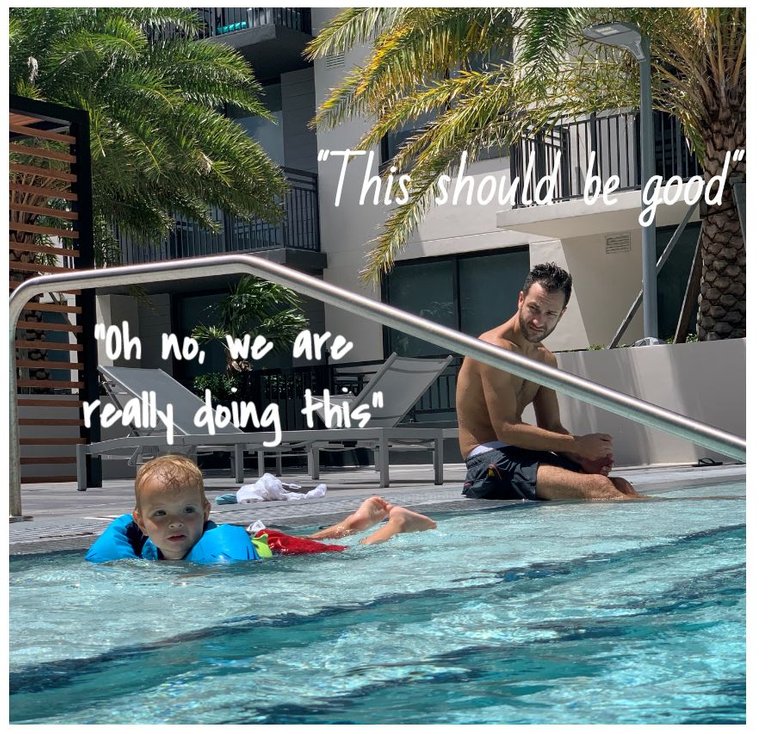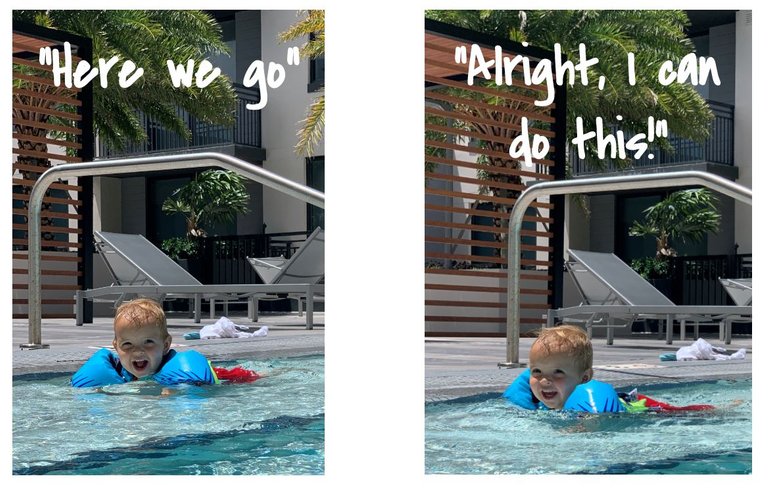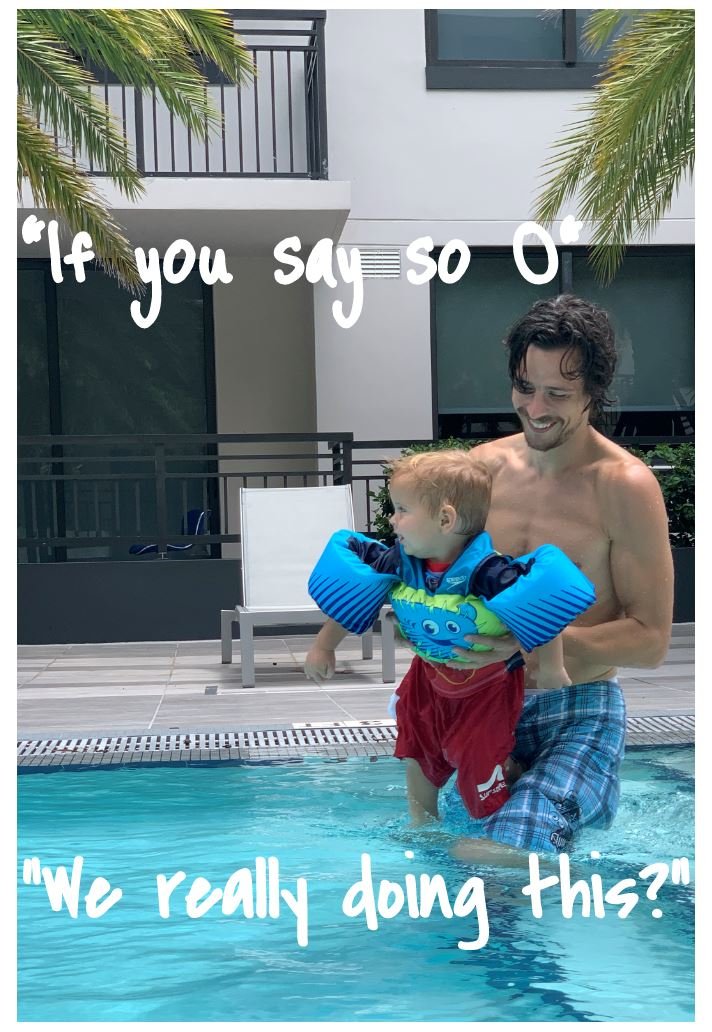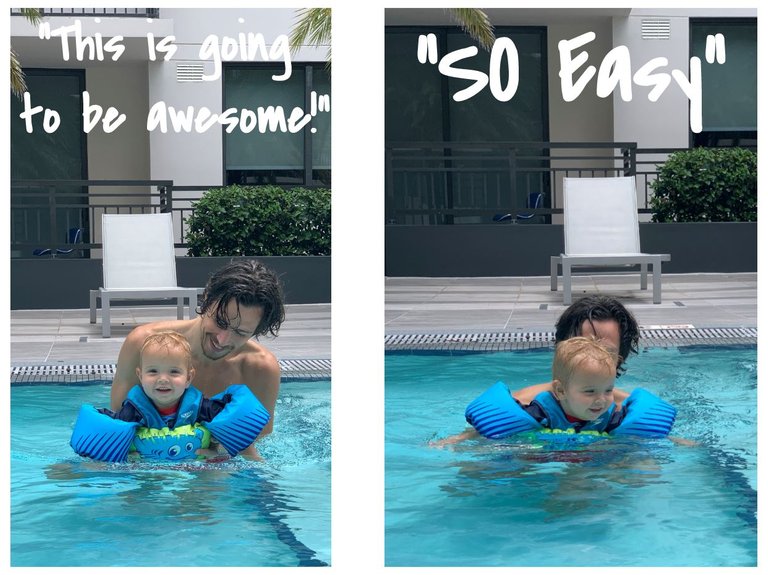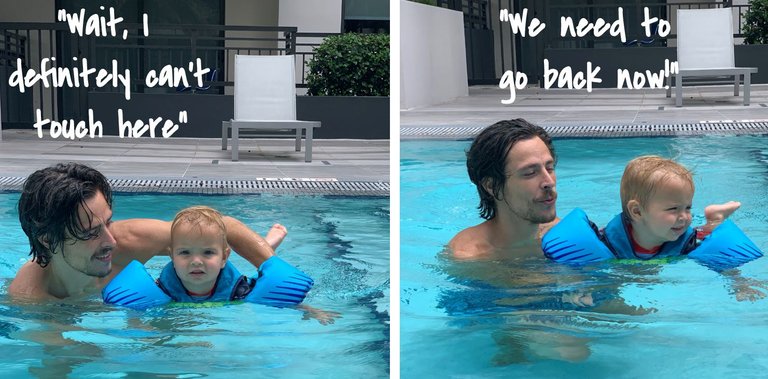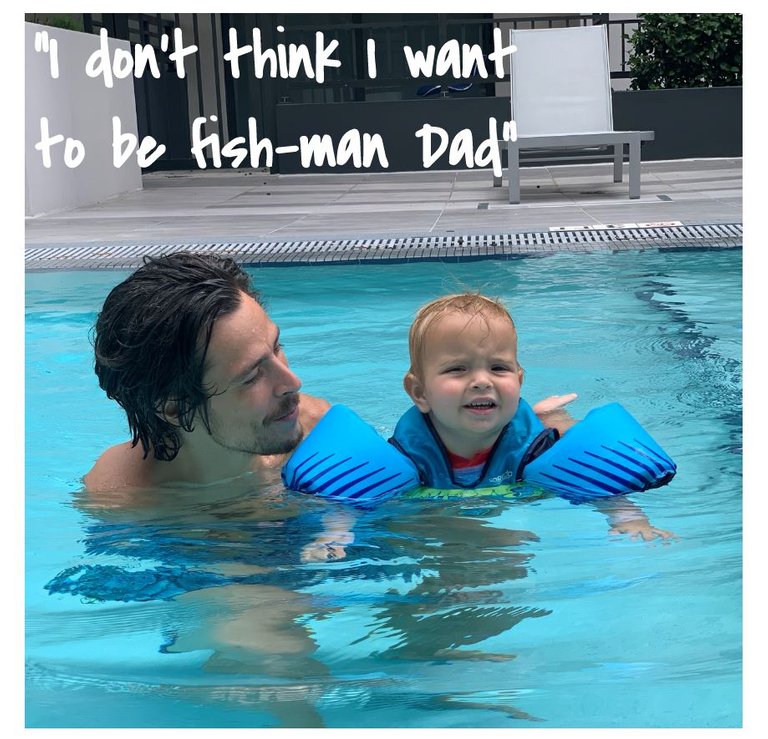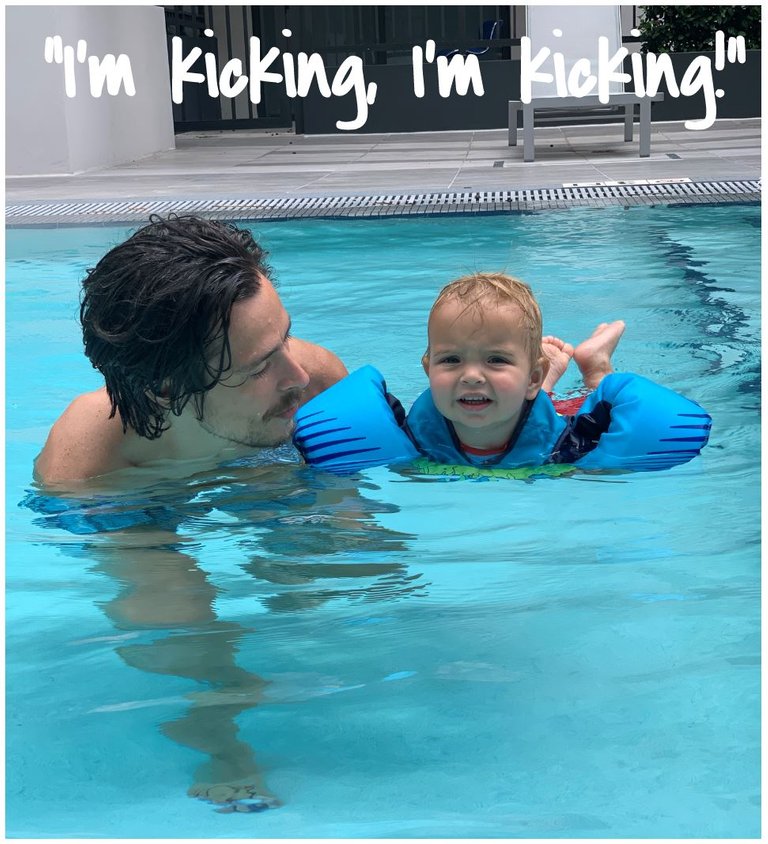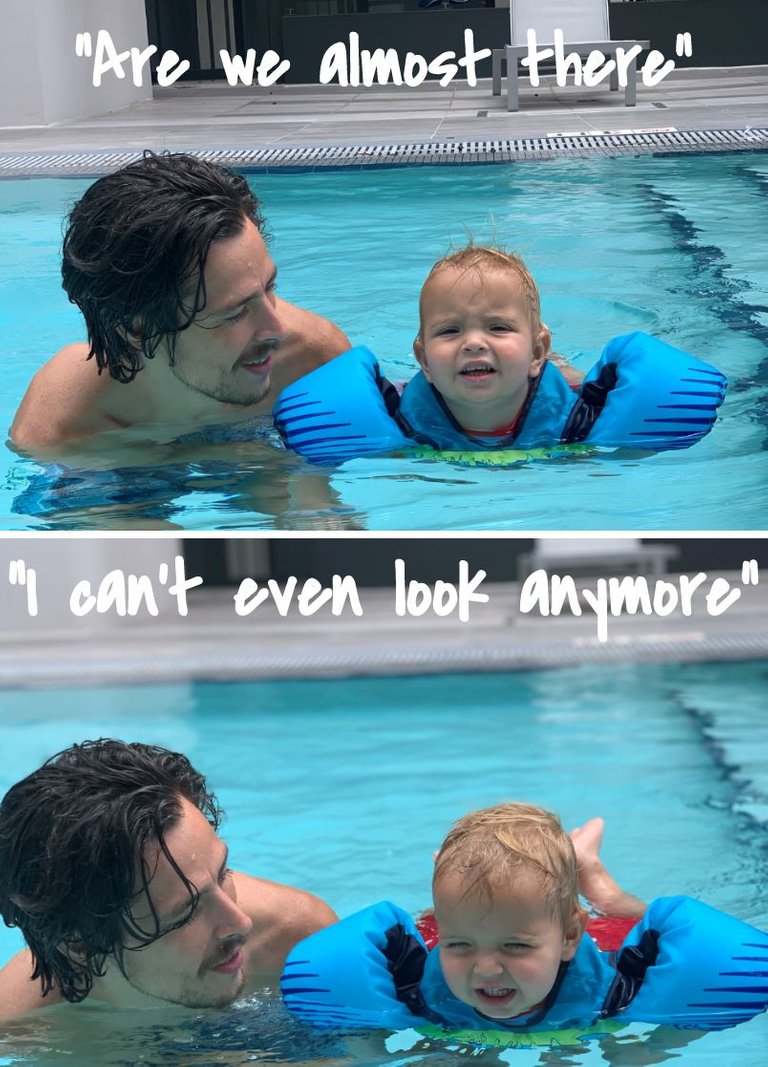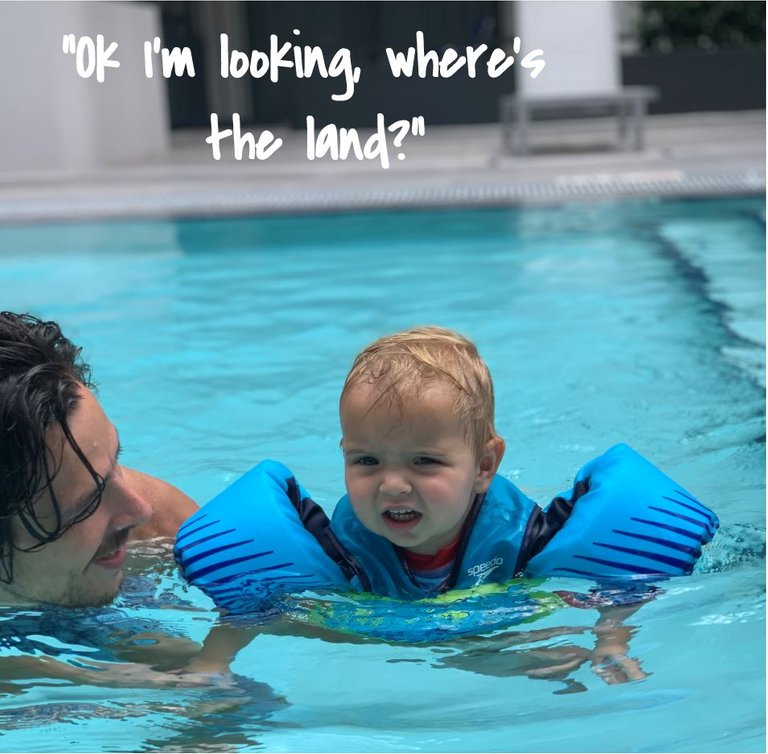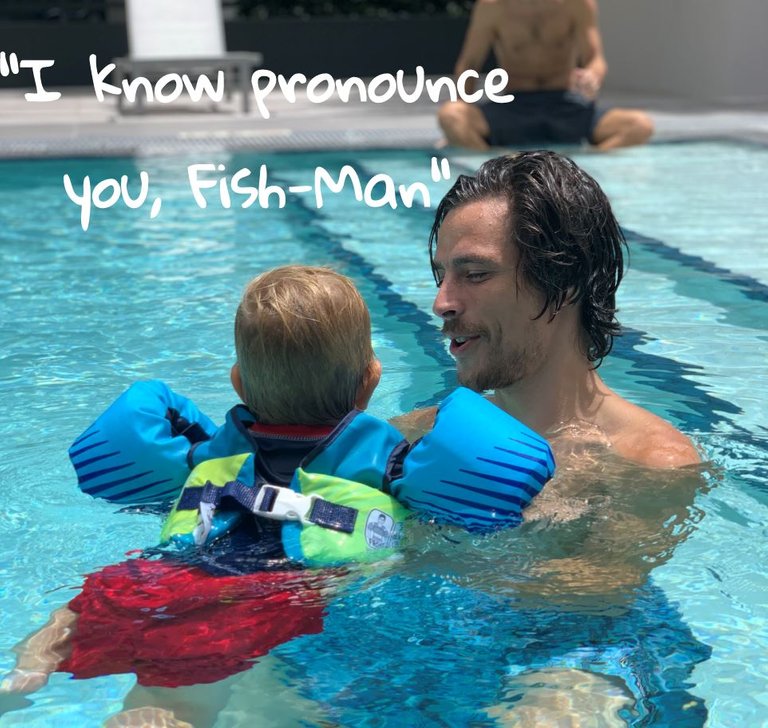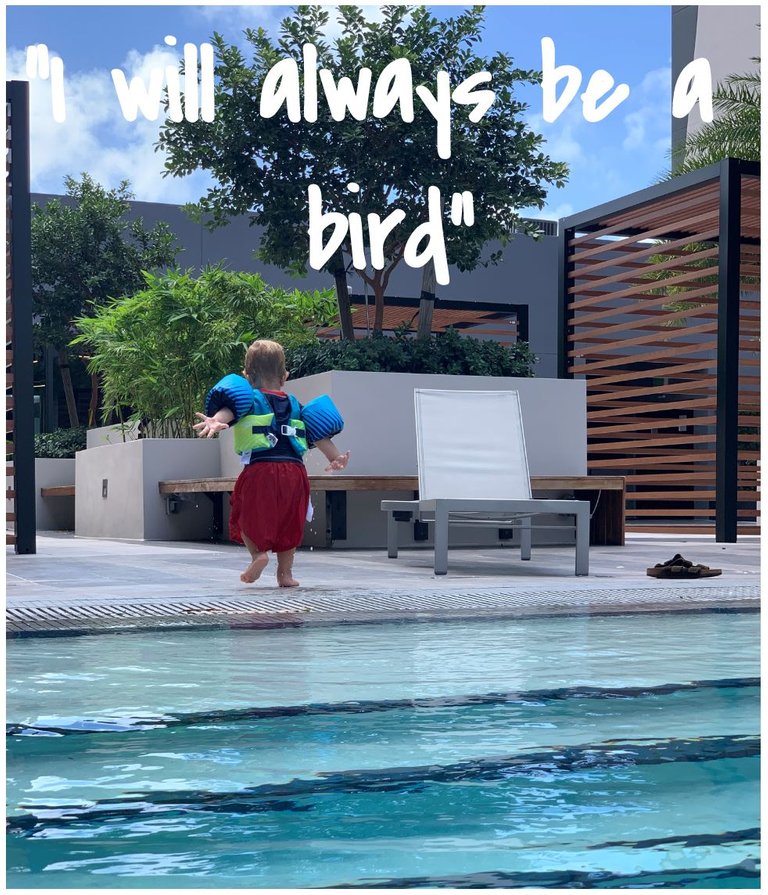 Comes back with confidence...
So after adventuring treacherous water Owen was a lot more comfortable and began to embrace being Fish-Man!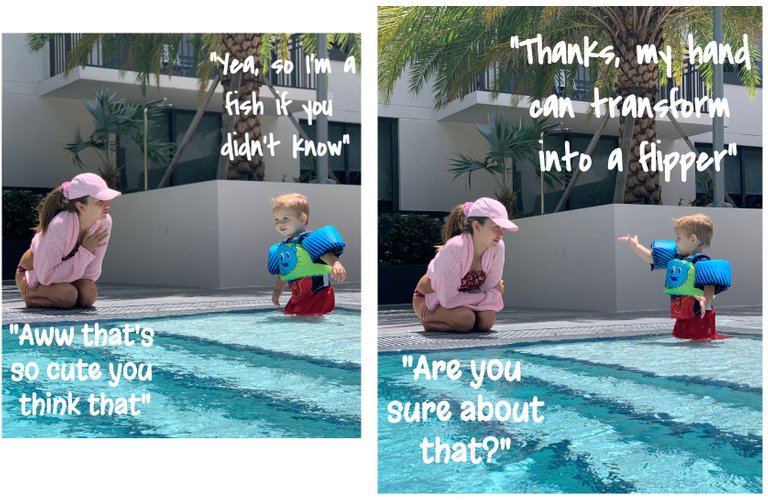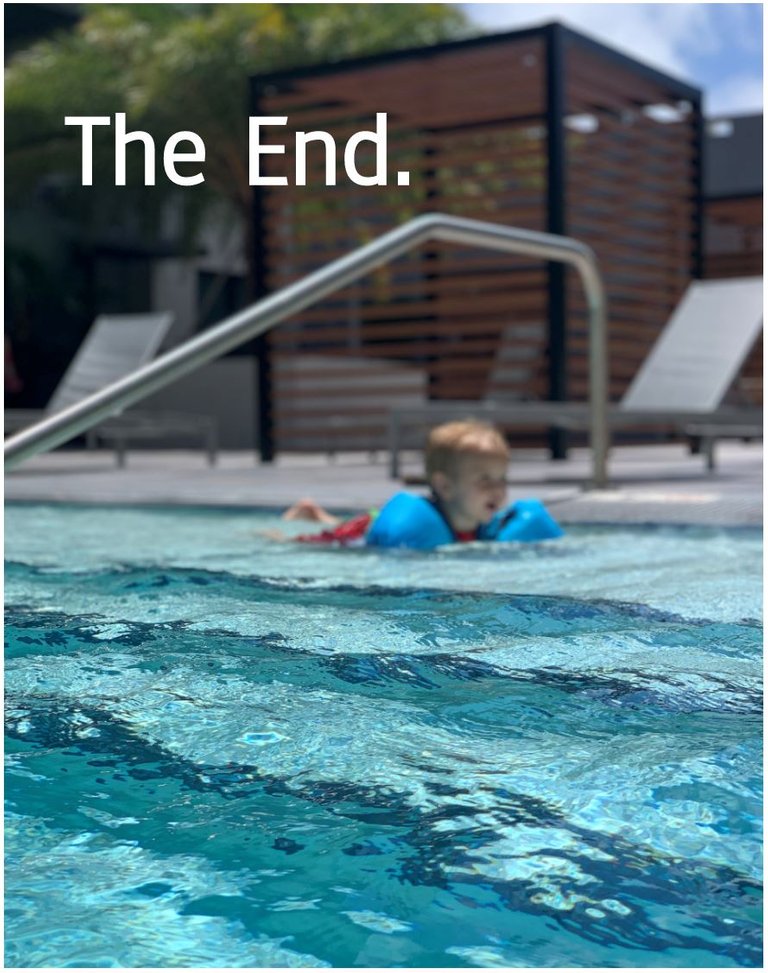 Learning to Swim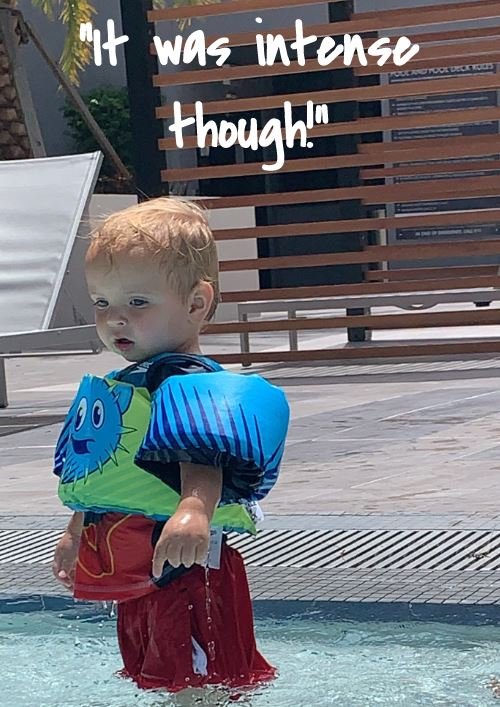 Learning to swim was so much fun today. Owen and I had a blast and I almost wish I got him the vest sooner.
I think it's really helpful for little ones to take small bites of confidence at a time. This vest really helps shorten the learning curve in terms of overcoming his fear of not touching the ground. Owen's new swim toy helped him learn to kick unlike any float I've seen so I'd highly recommend it to parents looking to teach their children to swim.
Pretty soon Owen will be swimming without it, I mean the kids not even two yet and we have plenty of more swim days ahead of us! Who knows, he may well be on his way to becoming the next Micheal Phelps...
I'm so glad to be able to spend this time with Owen. I literally couldn't imagine what it would have been like to miss these precious times, he's such a wonderful and happy little boy too! I hope that he's learning a lot from me and swimming is just going to be one of many things I enjoy doing with my son.
Thanks for stopping by and this might just be the first edition to my Hive Children's Book! Check out that idea here!
---
Sources
Images made on Thumbnail - https://logomakr.com/
The Bawknecht's Family Photos
---