Possibilus The Wise: Bought Or Airdropped?
Possibilus The Wise: Bought Or Airdropped?
---
This guy is a super powerful summoner for the game. Haven't seen it in action but looks like it'll be 1 of strongest summoners in battle. Sometimes these can look OP on paper only.
Since SPS DAO voted to burn 25K CL Packs per day - these airdrops are coming fast. We're guaranteed to get next summoner airdrop January. If Christmas sale happen fast enough - it'll happen before end of December!
Nice To See Pop Up - Not So Nice Odds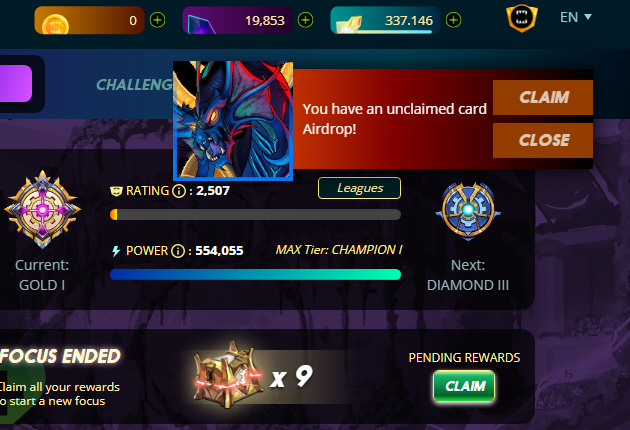 These NFTs are awesome. But also really really rare. That leads to huge pack requirements to qualify. I wanna see more Non-Legendary airdrops going forward!
Just look at odds I have. It's basically 1 in 600 packs! You can buy 2X MacBook Air with that money!!! Not everyone can afford it. For the love of god...... don't make this the case for Rebellion airdrops!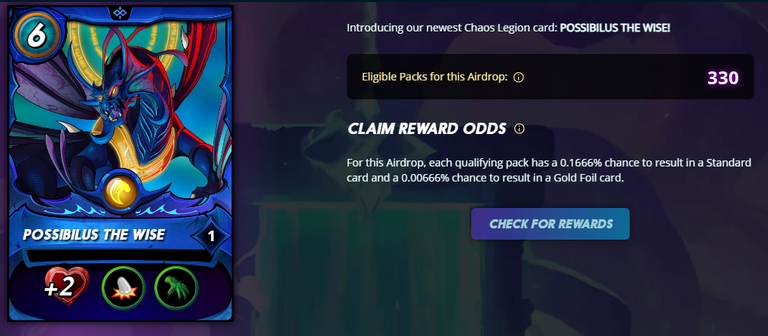 I sent Tx to blockchain - got nothing in airdrop. Maybe it was just luck. I had better than 50% chance of getting 1 NFT. No point talking about this now. I'm grateful for all the nice things coming from Splinterlands. Let's hope better things in Rebellion :)

PS: Free accounts are a thing for Splinterlands. You can't earn with it. But you can try for free.
---
---
I've bought Possibilus The Wise
---
---
I don't play Splinterlands
---
Answer the question at dpoll.io.
---
---