Foraging And Yummy Cherry Jam
I love foraging, but because I live in the city, foraging here is quite impossible. There are people who are not bothered by the pollution, therefore they are collecting linden, acacia or whatever they can. For me this is not an option, I'd rather buy these from the grocery store, rather than poison myself.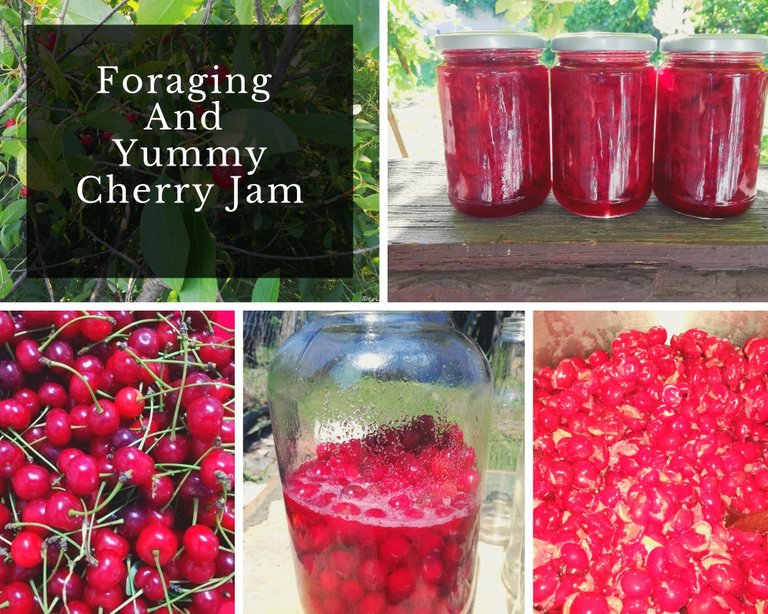 However, when I'm at my dad's, I have more possibilities. We've been collecting elderberry, mint, nettle from places where I know pollution is minimal.
Last week our neighbor told us he's harvesting enough cherries to make cherry liqueur and he's not interested in the the rest of the cherries. He has no idea what the price of the fruits is at the farmers market. I do! So I asked him if we can harvest the rest, to which he said we're welcome to, as otherwise it's going to rot. This is the typical behavior of those who know they are going to get the same amount next year as well. I'm a little bit different as I know nature does not work like that. There are good years and bad years and you don't know how many bad years you're going to get, till you get one good year.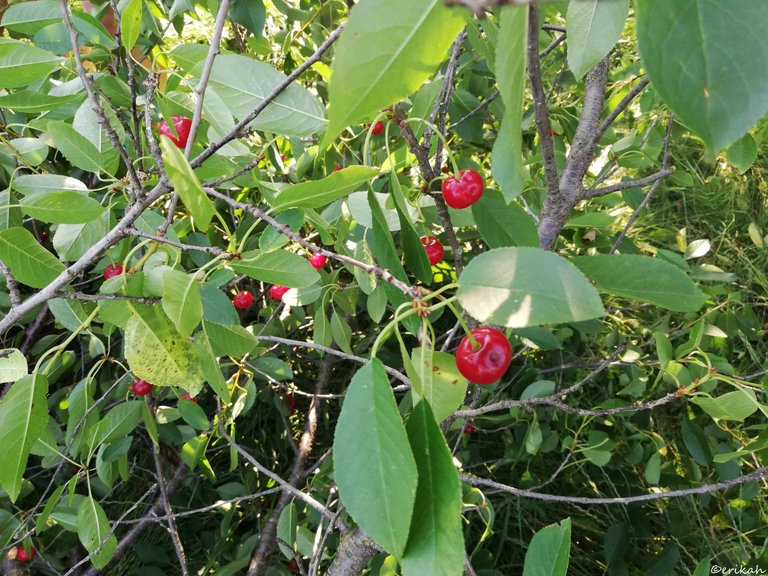 Our neighbor has 3 cherry trees, two of which have been damaged by two storms this year, so the guy had to cut some branches off.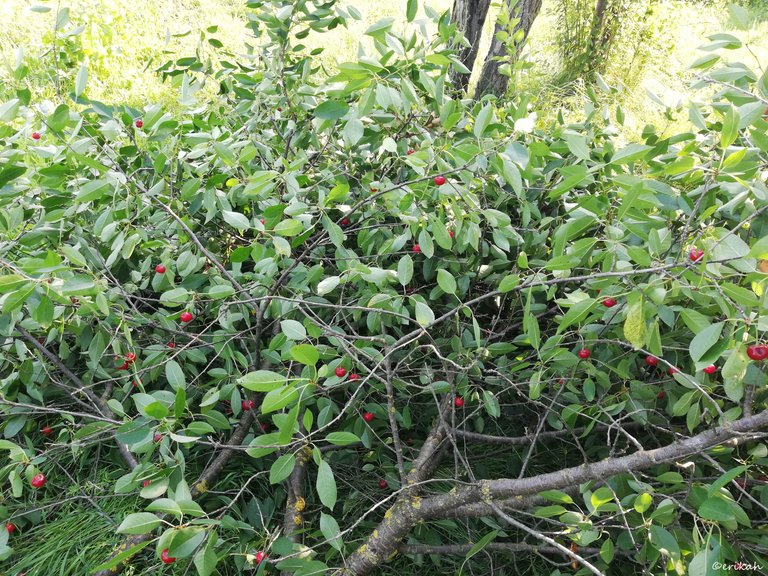 Cutting the branches made our job easier as there was no need to use a ladder.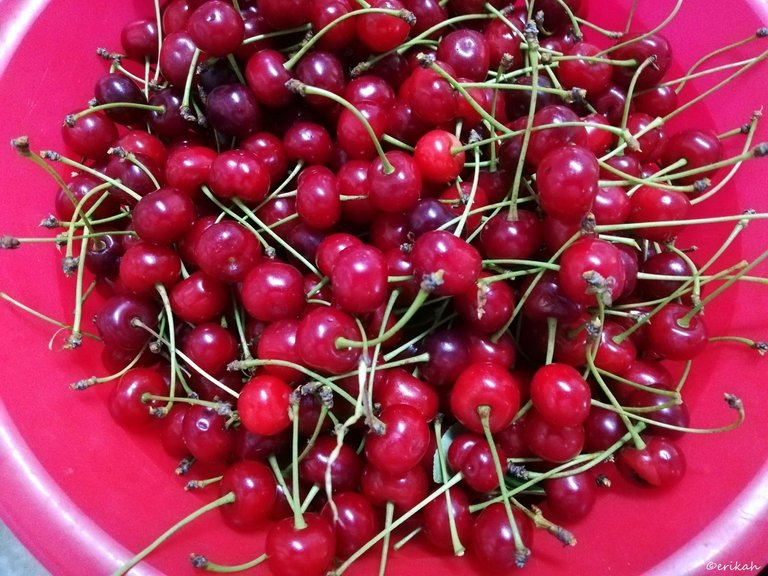 After one hour of work we've been able to harvest two buckets of cherry. Fresh, organic as no one uses chemicals here, and free as it was free or charge.
What can you do with these cherries you may ask. Well, let's see.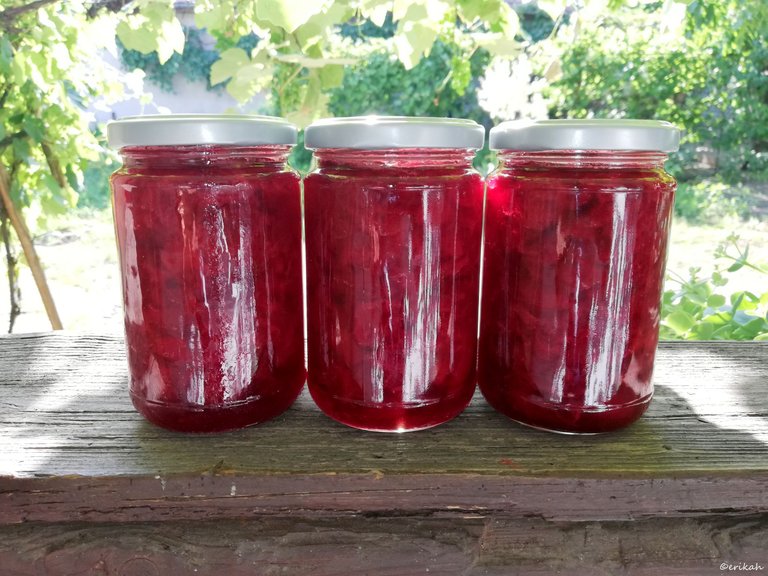 Cherry Jam
My first choice is always jam. Everyone likes jam, me included, so obviously the majority of the cherries went to jam.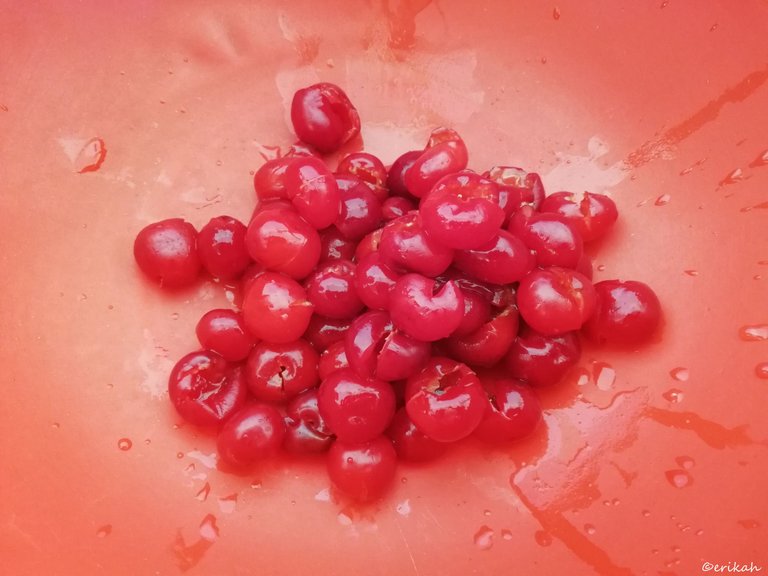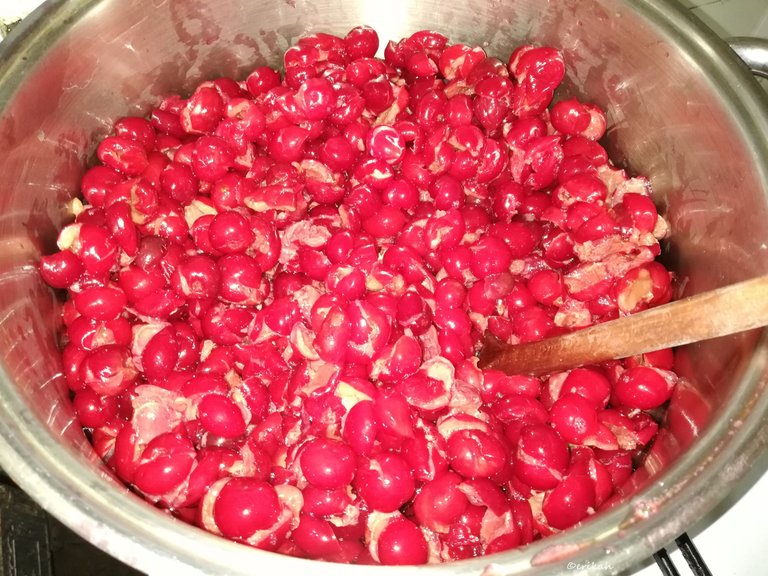 After separating the fruit from the seeds, the cherries got into the pot, cooked it for half an hour, added sugar, pectin, then filled the jars and the jam was ready. My nephew will be thrilled as it's his favorite.
I like to make my own jam because I can control what goes in it, unlike with what you buy at the grocery stores. If you look at the label, you can see the fruit content is 40% or so in the best case, the rest is sugar and other additives that are not really needed. I use the minimal amount of sugar, pectin and nothing else. No colorants, look is not important here.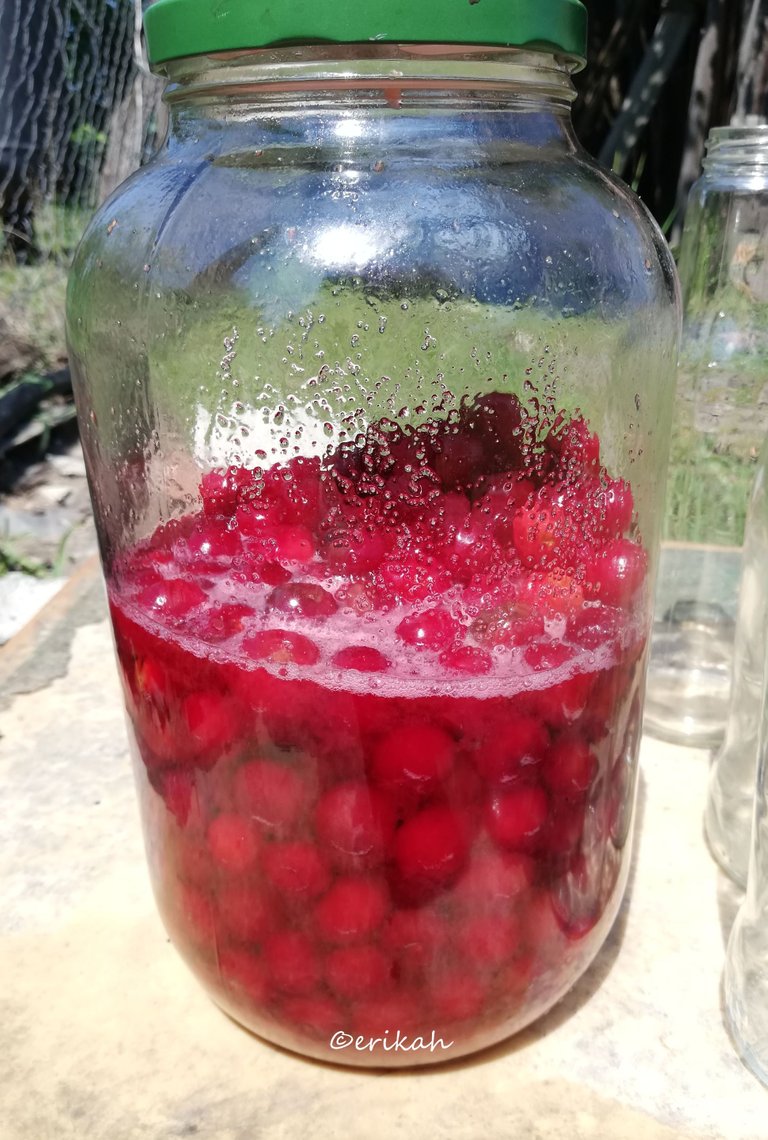 Cherry Liqueur
Although I'm not a huge fan of alcohol, a good cherry liqueur can't hurt anyone. We had some alcohol bought years ago, sitting in the storage room, so having some cherry gave us the opportunity to make some good homemade cherry liqueur.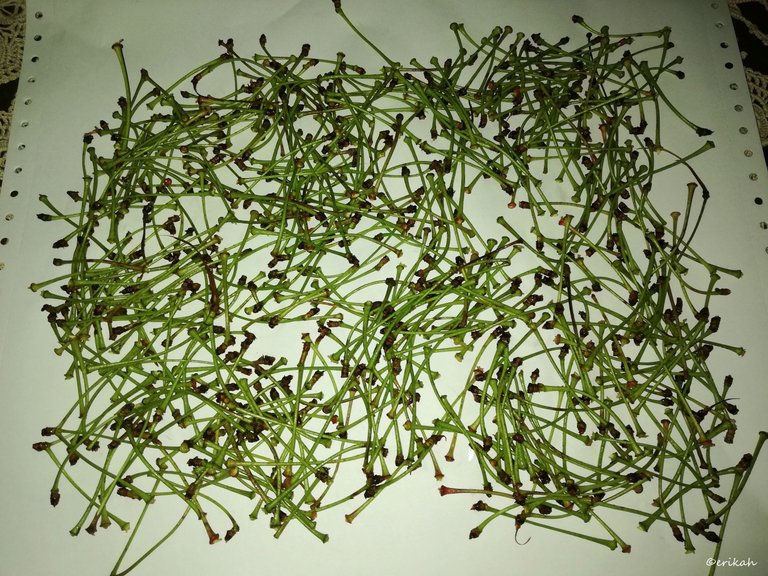 What you see in the jar is cherry and sugar. When the sugar melts, you add the alcohol, sore it in a cool room, then after some time you separate the cherries from the liqueur. The cherries can be then eaten, just make sure not to eat too much as you can get drunk.
Can't wait to taste it. I'm going to monopolize, confiscate the whole quantity 😁
Cherry Stems
Cherry stems are excellent for tea as they have some very beneficial qualities, like preventing kidney stones, detoxification, managing cholesterol level, preventing edema and so on. Obviously you can buy it from the grocery store, but why pay money when you can have it for free. So I profited from the occasion, collected as many as I could and dried them.
All that would have gone to waste, if it would have been for my neighbor.

---
---