The gardening season has started and compared to previous years, we're one month late. Two years ago by this time the early gardening works like sowing onion and garlic was already done. This year is different as we got not only some cold weather, but snow and a lot of rain as well, which made it impossible to start the works. Last week we had a few nice and sunny days, perfect to do what was necessary, the onion and garlic.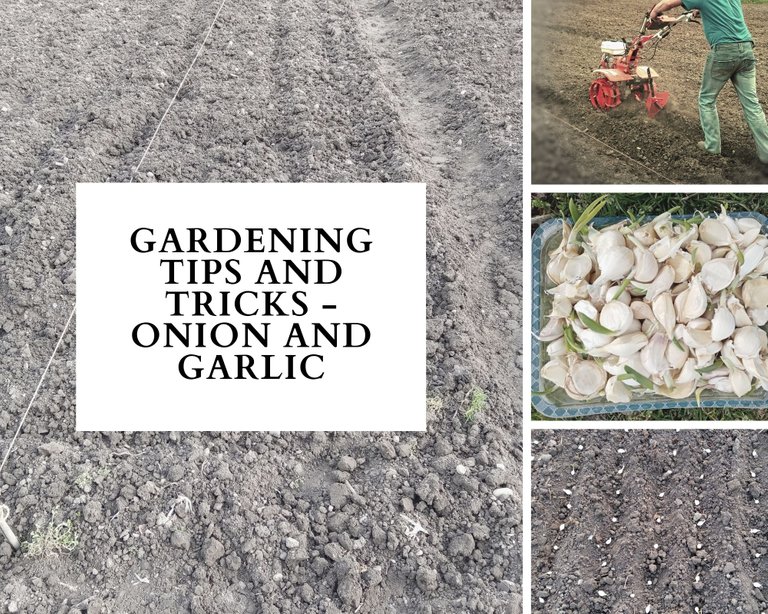 That is usually my job as it's not quite easy, but this year we did it differently. Usually at the countryside people are very attached to old methods because they think if it's been good for years for our ancestors, then it should be good for us too. I'm not a villager, not I am attached to certain methods without being open to new things, especially if it make my life easier and spare me from wasting my time and energy.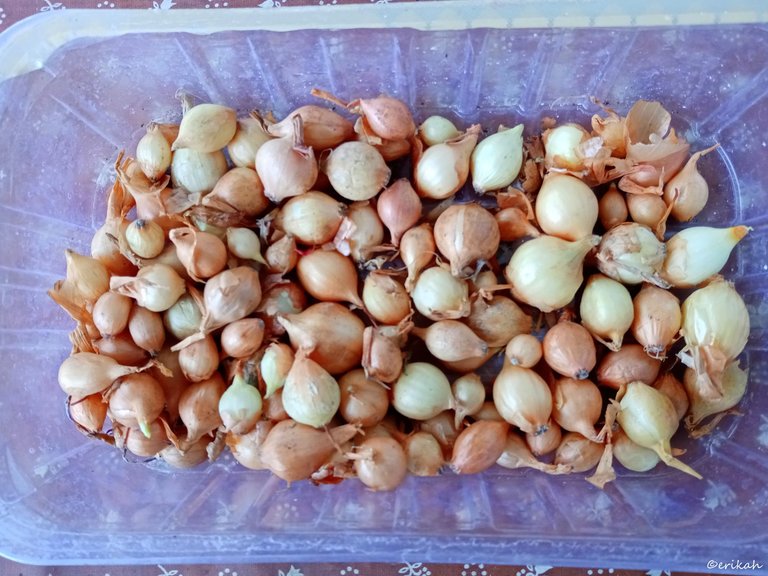 After watching a very good Italian tv documentary about how to sow onions, I decided it's time to give it a try and I'm going to show you the process and the tricks.
The Bedding
Previously to start these works, the soil was prepared, meaning it was loosened with a special tool, thanks to our neighbor.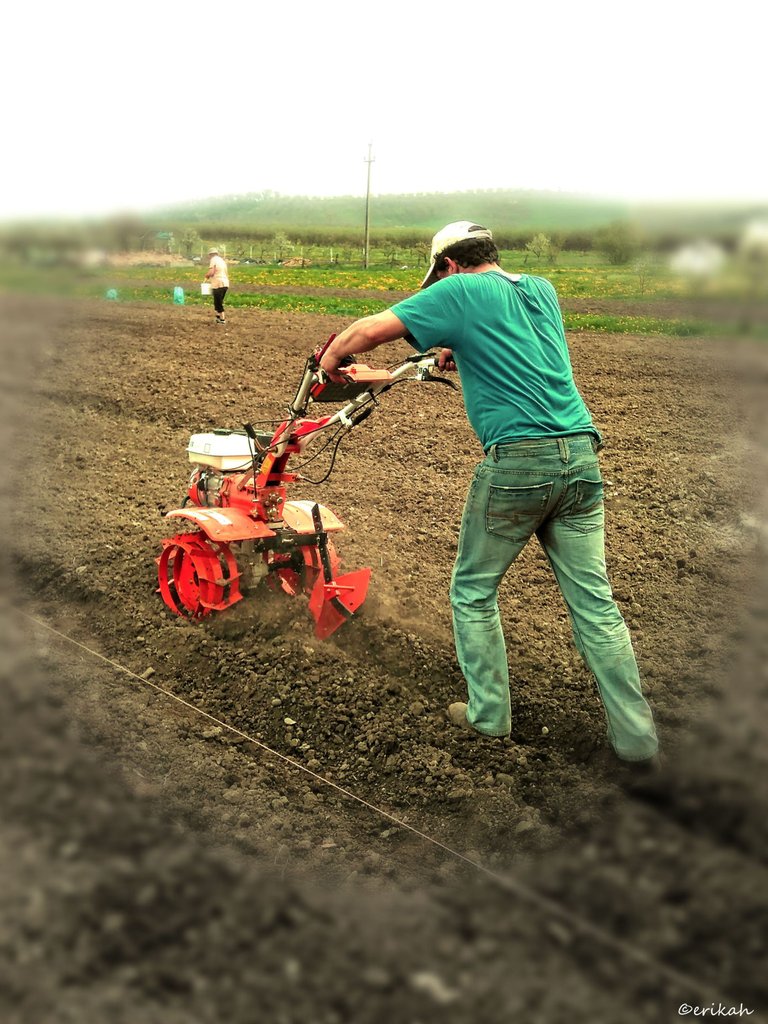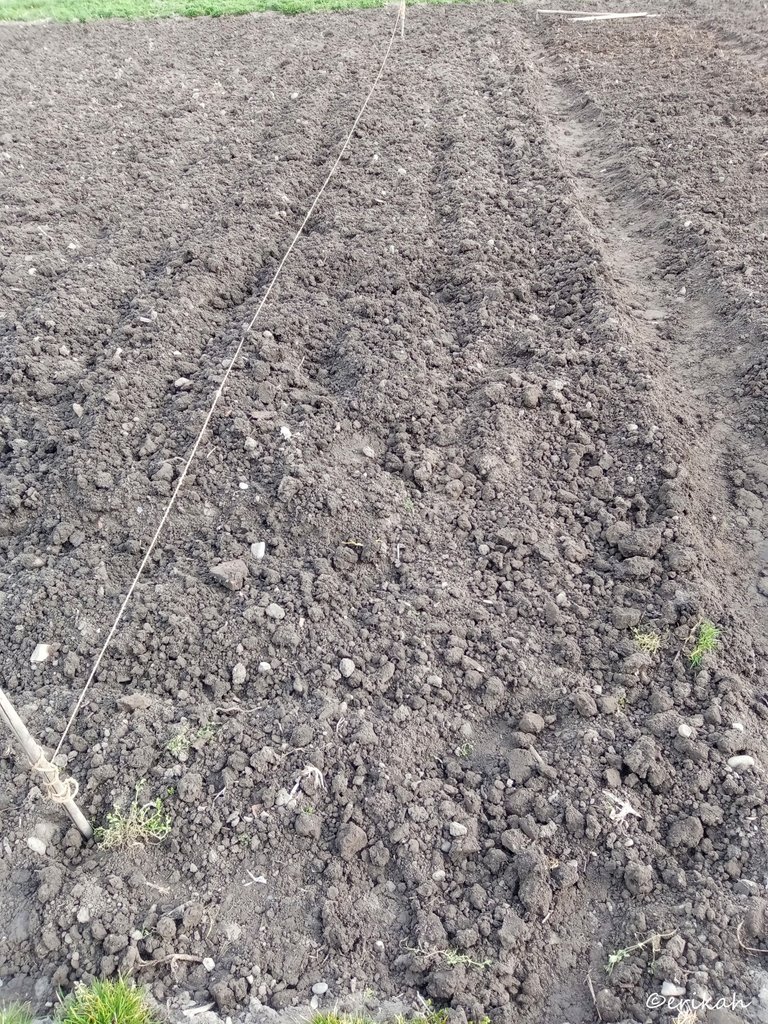 What you see on the photo above is a 10m long, 1m wide onion and garlic bed, as these two are identical as size. Our garden is not very big, so we use some old school tools as we only use it once per year and I see no reason to invest in something sophisticated. That money can be spent elsewhere, where it is needed.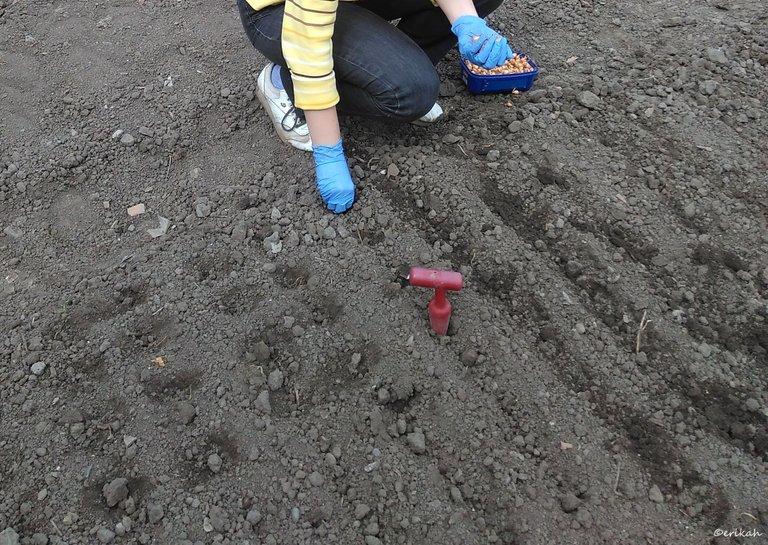 Up until this year we first made a whole for each onion with a plastic tool in the ground and put one onion set into each hole.
If I were to sum up the work I'd say it took me half a day to one day, just to do the onion and garlic, not to mention the fatigue that came with it.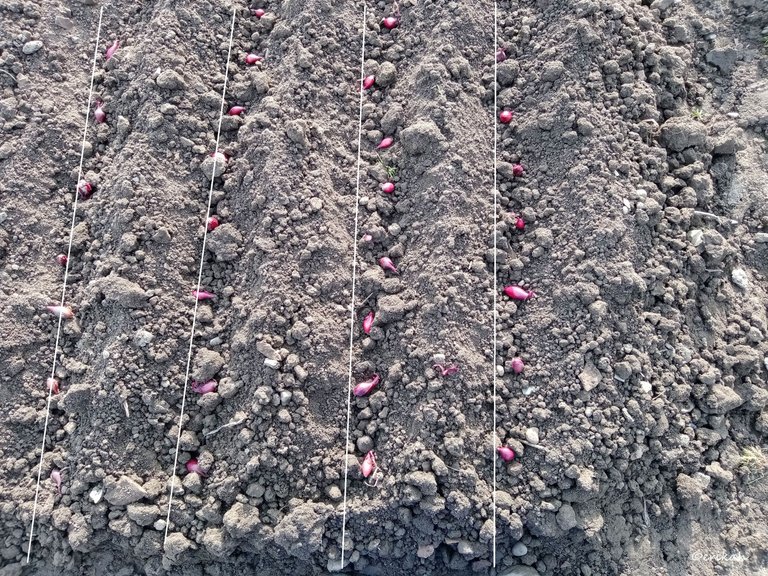 This is the actual onion bed. Those white lines you see on the photo are made digitally, to show you where the onions are sowed. These are 1m, 10 cm deep and the onions are sowed approximately 10 cm from each other.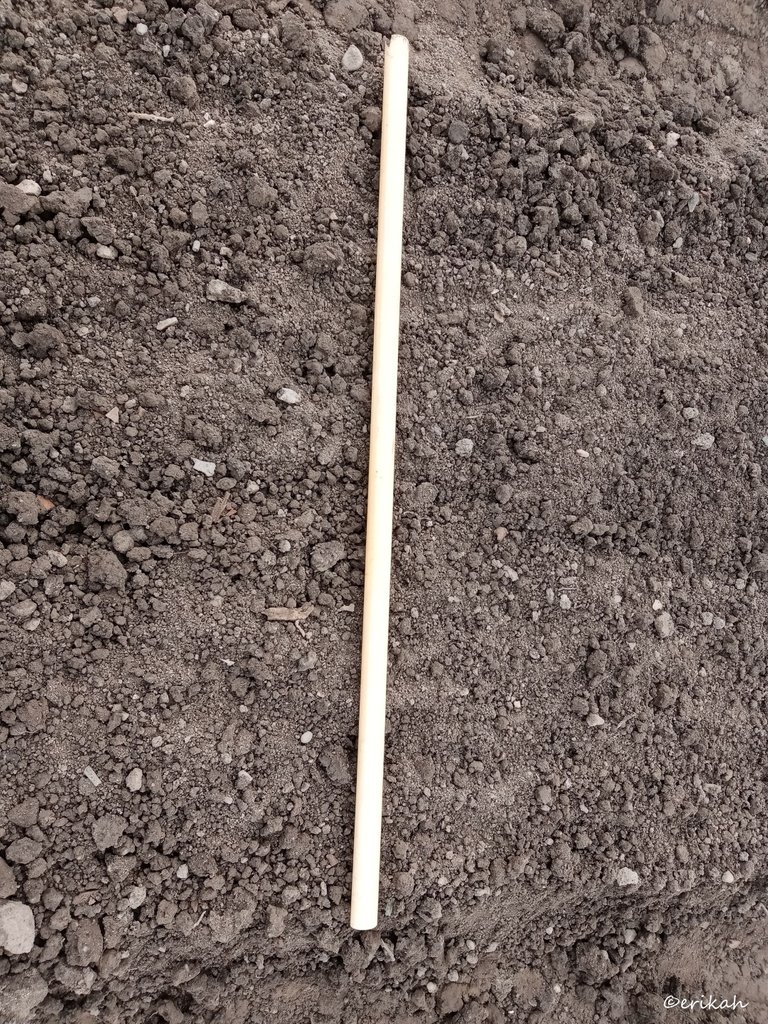 This year I said we have to be smarter and use this new technique. This is a plastic tube that we used to guide the onion sets where they needed to land. You just place the tube where you want the onion set to land, put the set in and that's all. No need to make a hole for each onion. I don't know who invented that hole technique, but it's useless, unnecessary.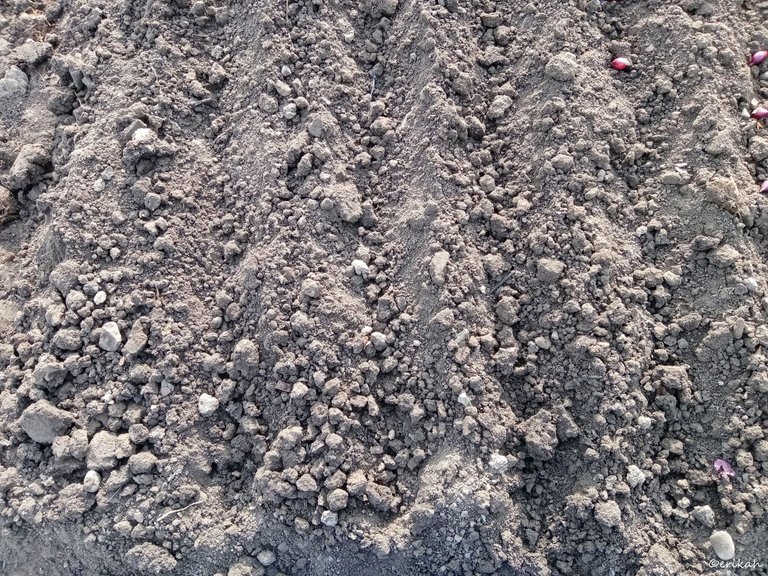 After sowing the onion sets, you cover with soil and your work is done. Normally the soil needs water after sowing but the next day the weather report said it's going to rain, so watering in this case was not needed. Too much water can damage the onion and it happened several times. Now we rarely water the onion and garlic.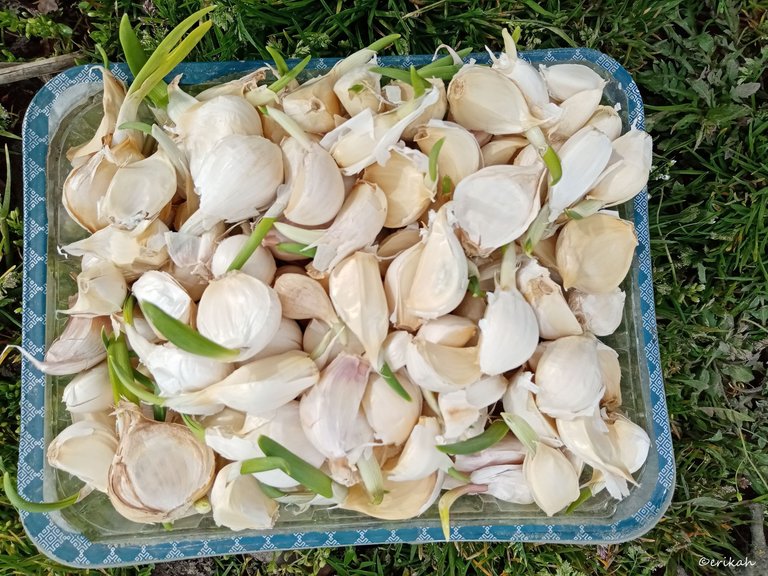 This is how the garlic looked like when we started sowing. It was already green as at this time of the year nature is working, cloves are growing green. This is good as once these cloves are in the ground they start growing like crazy.
Back in the day when my grandparents were working this land, they taught us to put these cloves in the hole (again the same ancient technique) with the mustache down to grow roots and the green part up. It is logical but unnecessary, really. If you think of how onion and garlic is sowed by tractor on lands big as a village ... the cloves fall as they fall on the ground and are still able to crow.
The truth is these cloves will always find the way up, they are not going to grow downwards.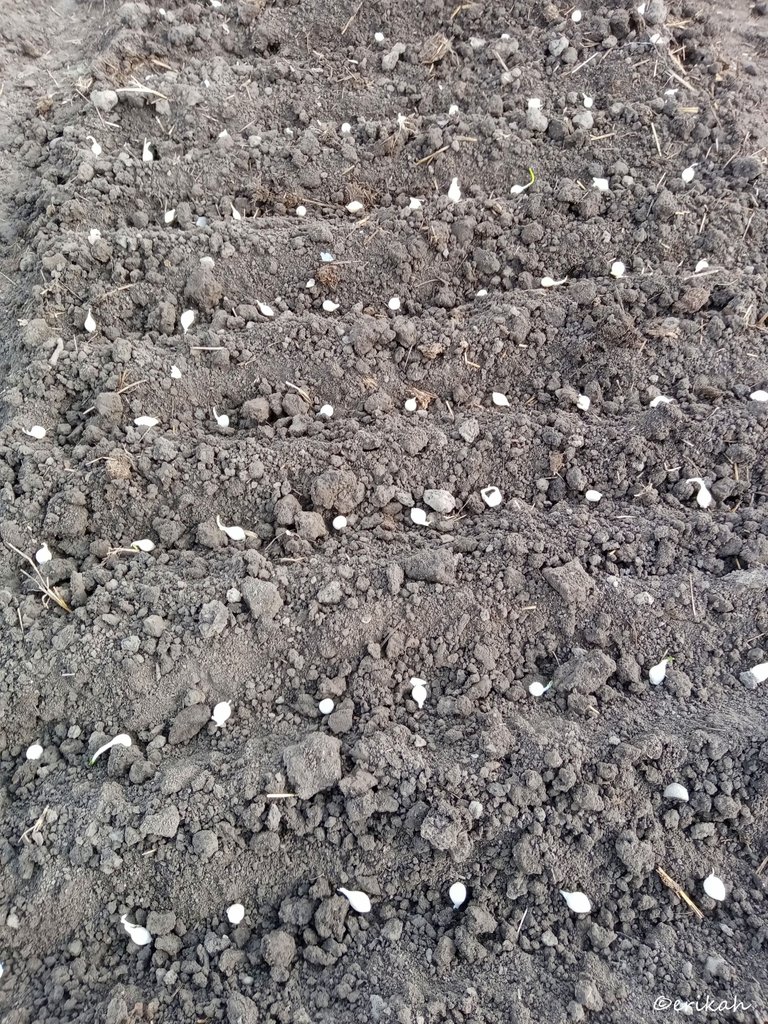 This is how the work that took a day in other years was done in 3 hours. We learn till we die I guess. That's the only way.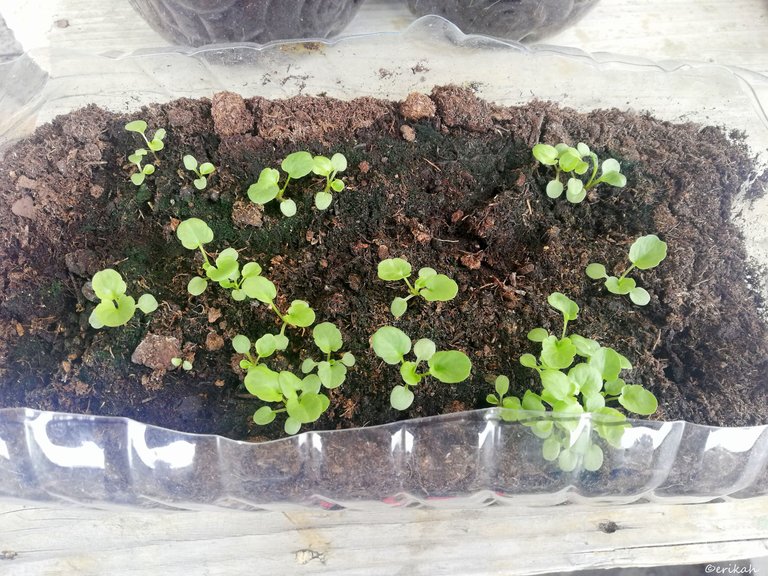 Balcony Gardening
This year I decided to diversify my balcony gardening and have flowers that I've never had before, one of which is black pansy. Black flowers are always interesting and rare, even though in reality none of the flowers are black, more like very, very dark purple.
This black pansy was a gamble as I've tried to grow pansies from seeds before but have rarely succeeded. This time it looks like I'm lucky as I got quite a few. They are still small, I'm getting them used to outside temperature and direct sunlight, but so far so good, it looks like the difficult period is over. Fingers crossed 🤞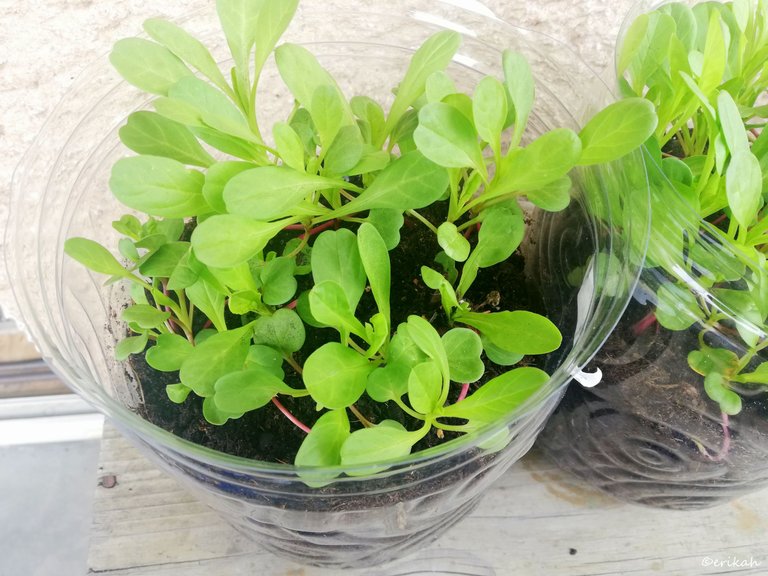 This is the morning glory, a new entry for me and have high hopes that I'll get some nice flowers. This is a running flower, so I hope to see it running down the balcony, but some growing is still needed, I think two or three months.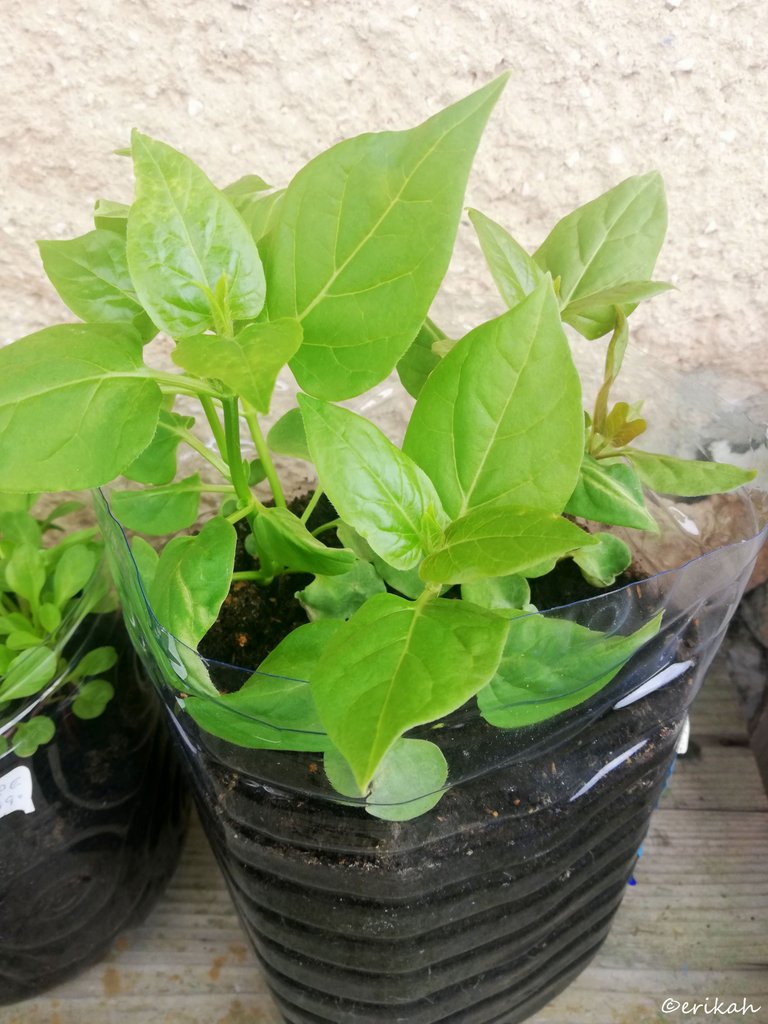 This is my beautiful Mirabilis jalapa, which I'm the most proud of because I harvested the seeds myself last year from the side of the road. It's the first time I am sowing Mirabilis jalapa seeds and even though only 70% of the seeds got seedlings, I'm satisfied with the result. Usually I'm sowing more seeds than I need to avoid being left without. Seeds are tricky, sometimes you get all the seeds growing and there are times when you get nothing. This is like a lottery, sometimes you win, sometimes you lose. This was my lucky year and I'm going to show you the flowers when it's time.