Hello guys.
I want to introduce myself in this community that i have just join.
My name is fira.
I always been interested with Natural Medicine community.
There're a few times where i opened the community page just to read about so many interesting and helpful post.
I am very happy that i finally able to contribute a post in this community.
I hope that this post of me is useful atleast for one people.
In this post, i want to share my experience using a natural product to helping my problems.
I have a problem with hair fall for years now.
My hair before was so nice but it was all changed when i decided to be experimental with my hair and bleach them every month.
I was young back then and ignore everyone suggestion to do the bleaching moderately and be careful with my hair.
My hair was in almost perfect condition before, its so smooth, soft, shiny, so i felt overconfident and put too much faith on my hair.
Of course, all the bleaching and hair coloring damaging my hair.
It was more than 6 years since the last time i did bleaching on my hair but the effect last even till now.
Its really agonizing.
People said "our hair is our crown" yet ,y crown getting thinner and thinner day by day.
I am frustrated.
I know i should not do that because frustation only make the hair getting even weaker but i just cant help myself.
Then one day, finally i told my boyfriend about this problem of mine.
I told him that i want to cut my hair really short so my hair have the chance to grow better.
He forbid them immediately, my boyfriend really like me with a long hair.
So i explain to him that its no use to have a long but damaged hair.
He then came up with a solution.
He remembered that he used to have a hair fall problem bu he able to conquer them.
He was using a natural oil religiously for one or two month.
The name of the oil is castor oil.
Then he told me to go look for the oil and try to apply that method for myself.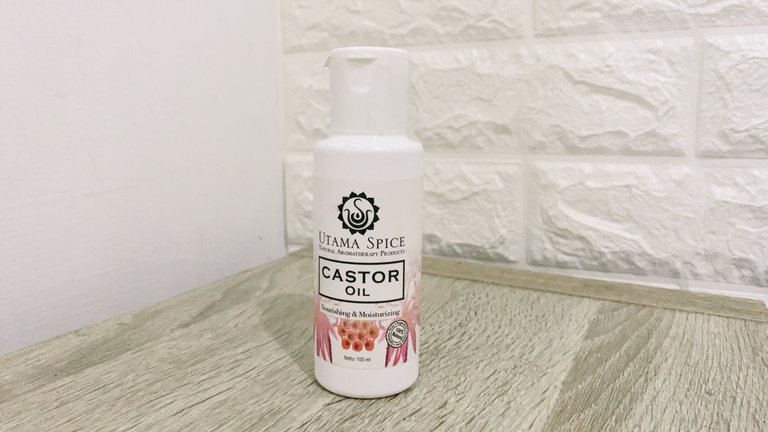 This is castor oil from Utama Spice.
The brand is famous for selling many natural oil.
I decided to go o this castor oil because the price is good and i trust the brand.
There were many other placed that sell the castor oil in marketplace especially with a even lower prices but that have no brand so i am not sure if what they put inside of the bottle is the real castor oil or not.
For a brand as big as Utama Spice i believe that they will not cheated the customers.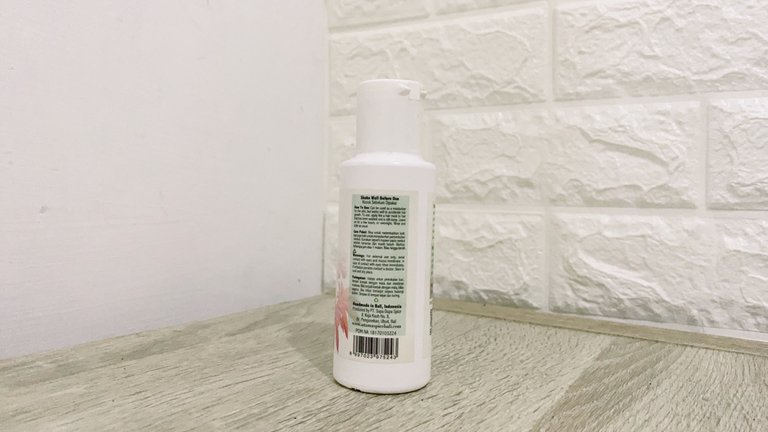 This product can be used as a moisturizer for the skin, but works well to accelerate hair growth.
How to use:
Shake well before use.
Then to use, apply like a hair mask to hair that has been washed and is still damped.
Leave on for a few hours, or overnight.
Rinse and style as usual.
Warnings:
For external use only, avoid contact with eyes and mucus membrane.
In case of contact with eyes rinse immediately, if irritation persists, contact a doctor.
Store in cool and dry place.
Handmade in Bali, Indonesia.
Their brand website:
www.utamaspicebali.com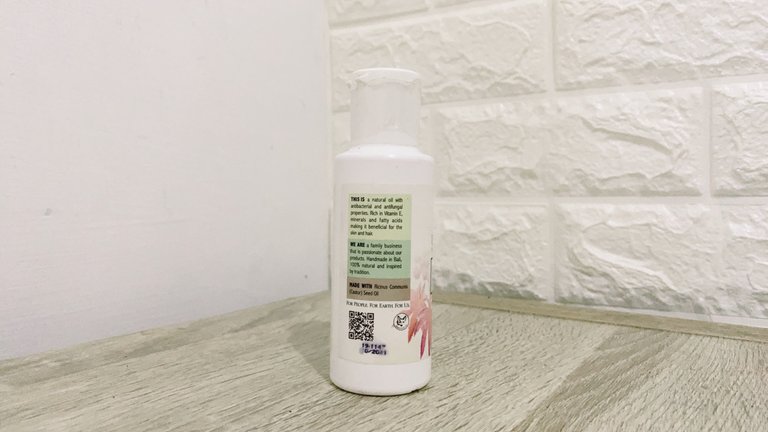 This is a natural oil with antibacterial and antifungal properties.
Rich in vitamin E, minerals, and fatty acids making it beneficial for the skin and hair.
They are a family business that is passionate about their products.
Handmade in Bali, 100% natural and inspired by tradition.
Made with Ricinus Communis (Castor) Seed Oil.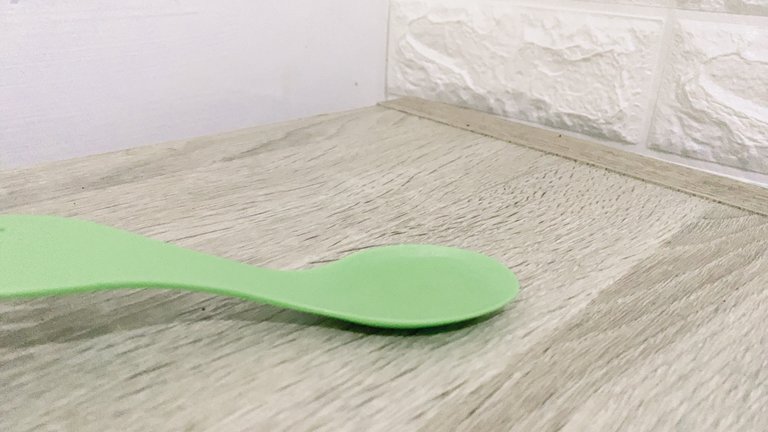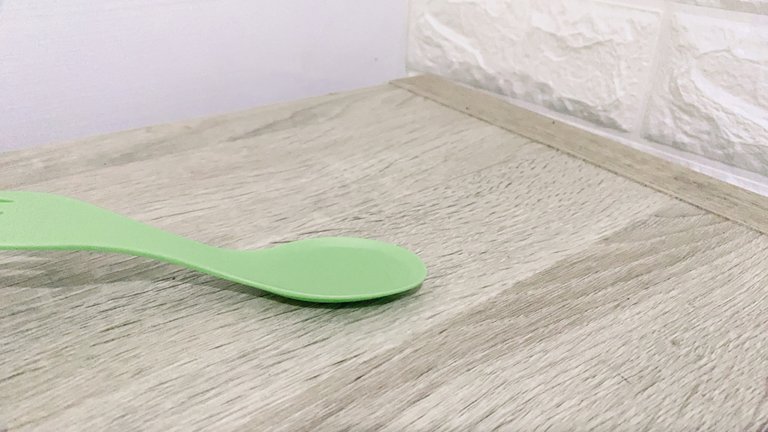 ![77C3EE8C-E9C7-4CE2-98BE-564DA77F06BE.jpeg](https://files.peakd.com/file/peakd-hive/firayumni/23wCQFQuyqWUMa5mZqoUjmKFgvtQrzKKybKRrDVGDB28ZPvL7jJ7Mt3q9TvDgi8vJJJ9S.people
This is what the oil looks like.
The consistency of the oil is pretty thick but its not leaves any sticky feeling at all when we touch it.
The oil is colorless.
The scent of the oil is very earthy and i understand if some people might not be comfortable with the smel because it last though the whole night.
When using this oil, i made sure to change my pillow case immediately.
As expeced from using the oil, i need to wash the part where i put the oil twice to make ure the oil came off and not leave my hair looking greasy.
So far, i can feel a good change through my hair but i am very much understand that this is not gonna be a short and lonely journey.
Alongside with the castor oil, i planned to changed few other habit of mine to help my hair getting better faster.
In this post, i mainly just introducing myself and this product.
I wish that when i get the maximum result, i can update them too.
But i am still in the beginning of the journey right now and i wish to see a good ending.