A Bunch of New Harvest Chili on my Garden
It is fun to watch the plant that is full of fruit and healthy. My heart seems to leap with joy when I see the color of the peppers big and smooth. Did you know even chili leaves can be mixed with other food dishes? Like the dish in the Philippines called "Sinigang" and the dish "Chicken Tinola" that my kids ate last night. Chili leaves impart a unique smell and taste to food. Don't just mix a lot of ginger so as not to overwhelm the real taste and smell of chili leaves and chicken.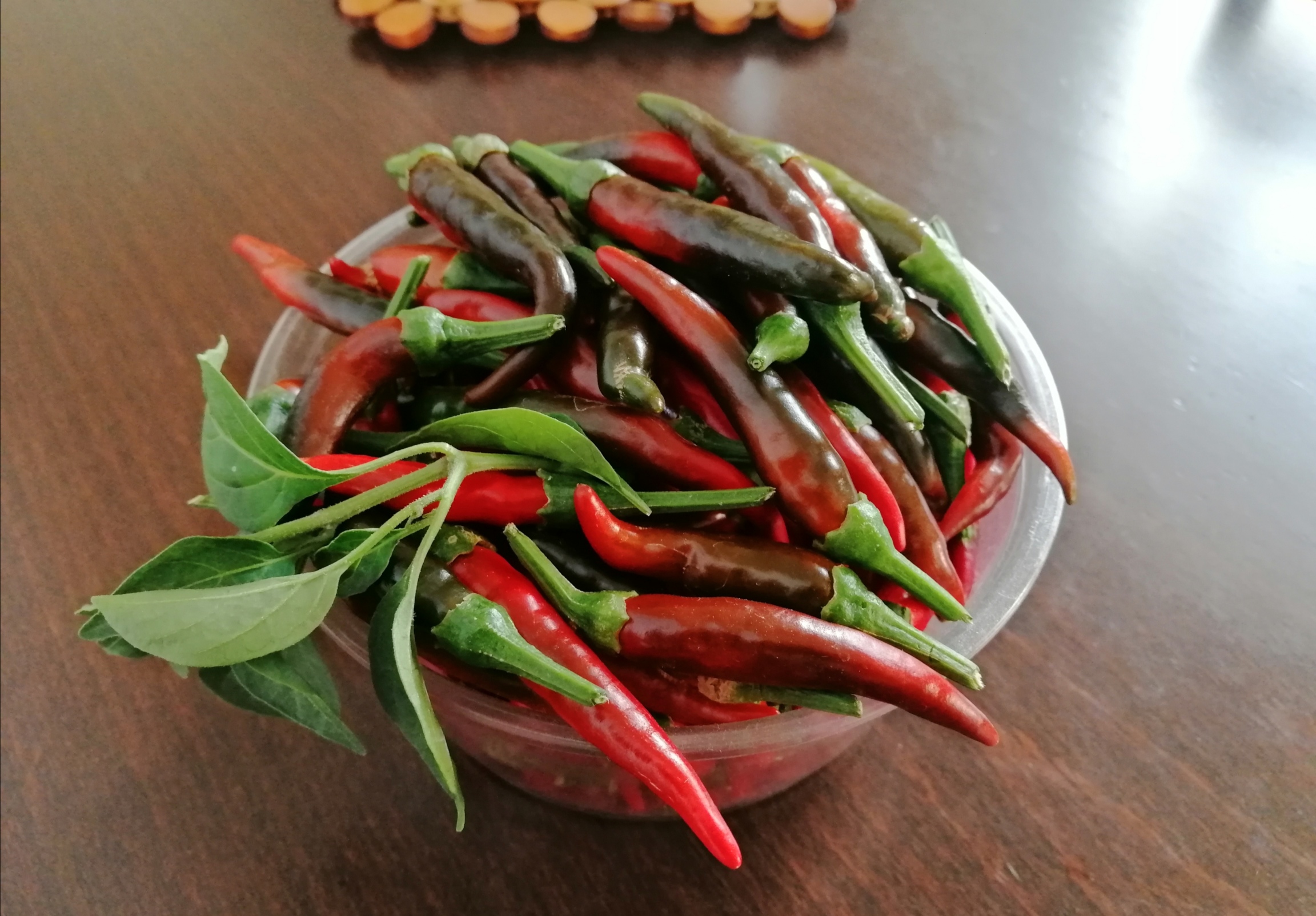 ---
Every time I come home from the office, the chili tree is the first thing I look at and go to. I am looking if there are any freshly ripe red peppers to pick. If before I used 1 bucket of water only to water the chili plants, now I am using 2 buckets of water. They are so greedy in water because of their size right now that more than 60 cm in height!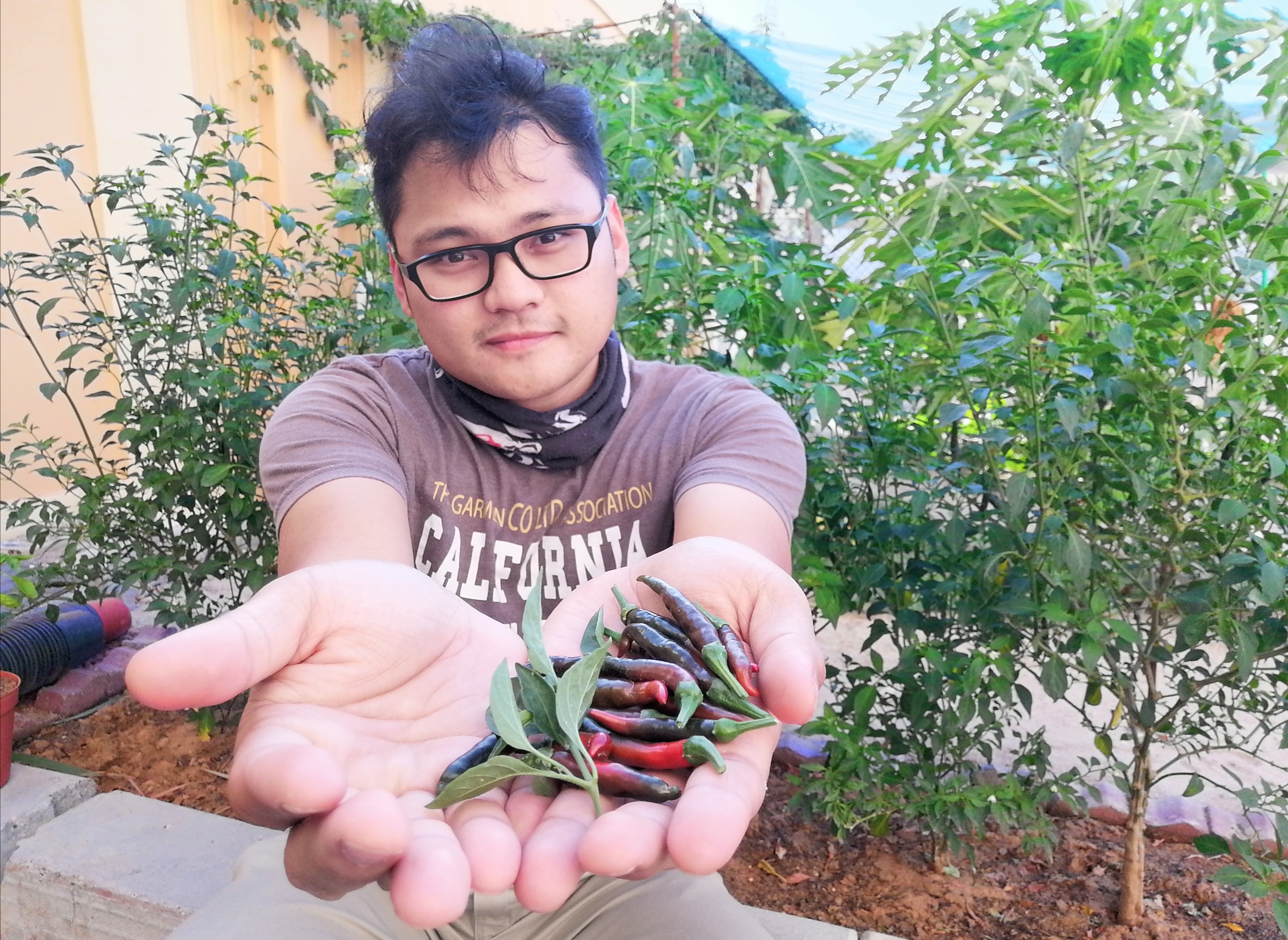 I am using the cutter blade to get the chili one by one to avoid damaging the branch of the chili. I also check to see if there are any insects on its leaves and stems. If there is, it must be removed and killed so as not to damage other plants.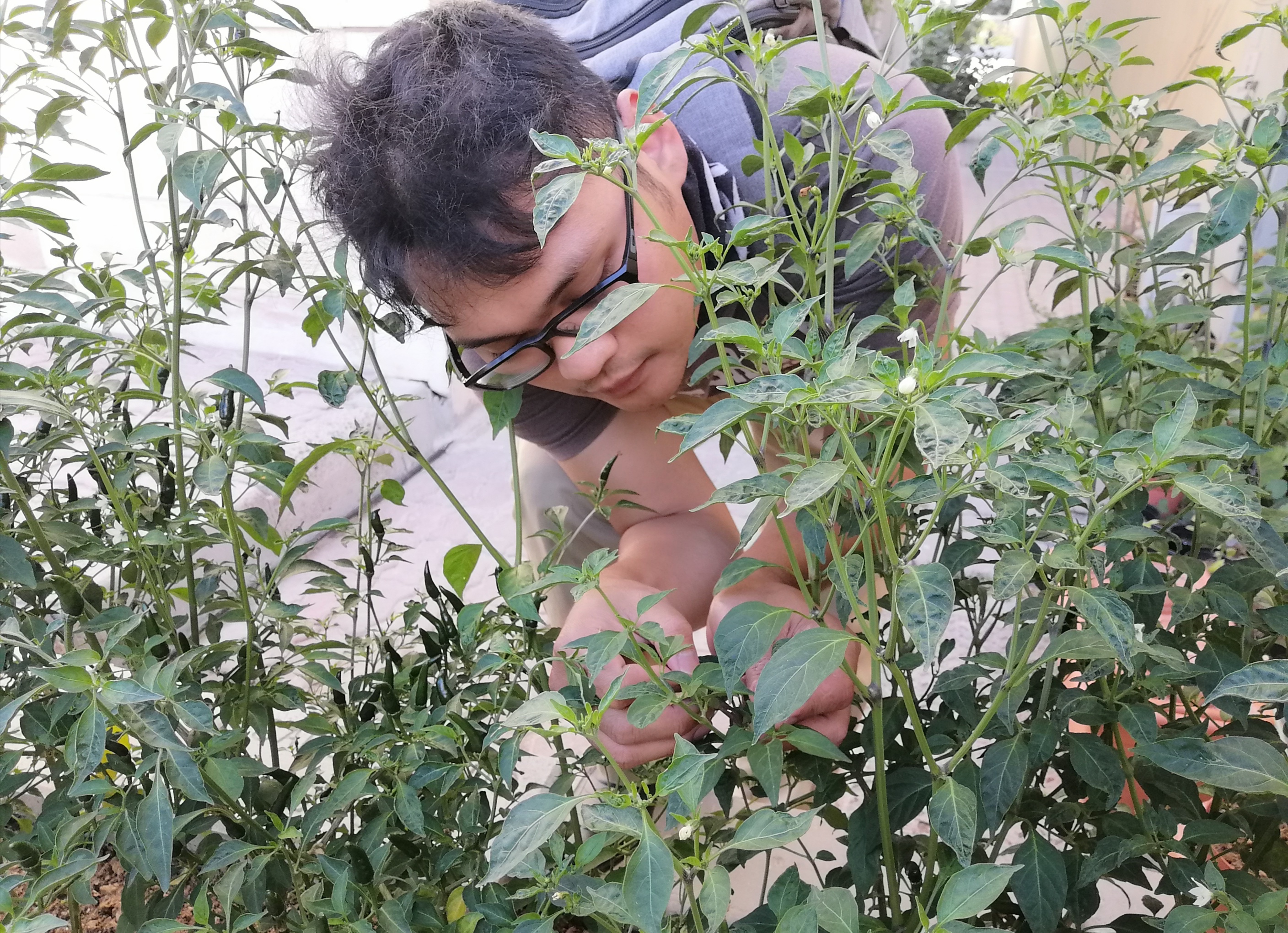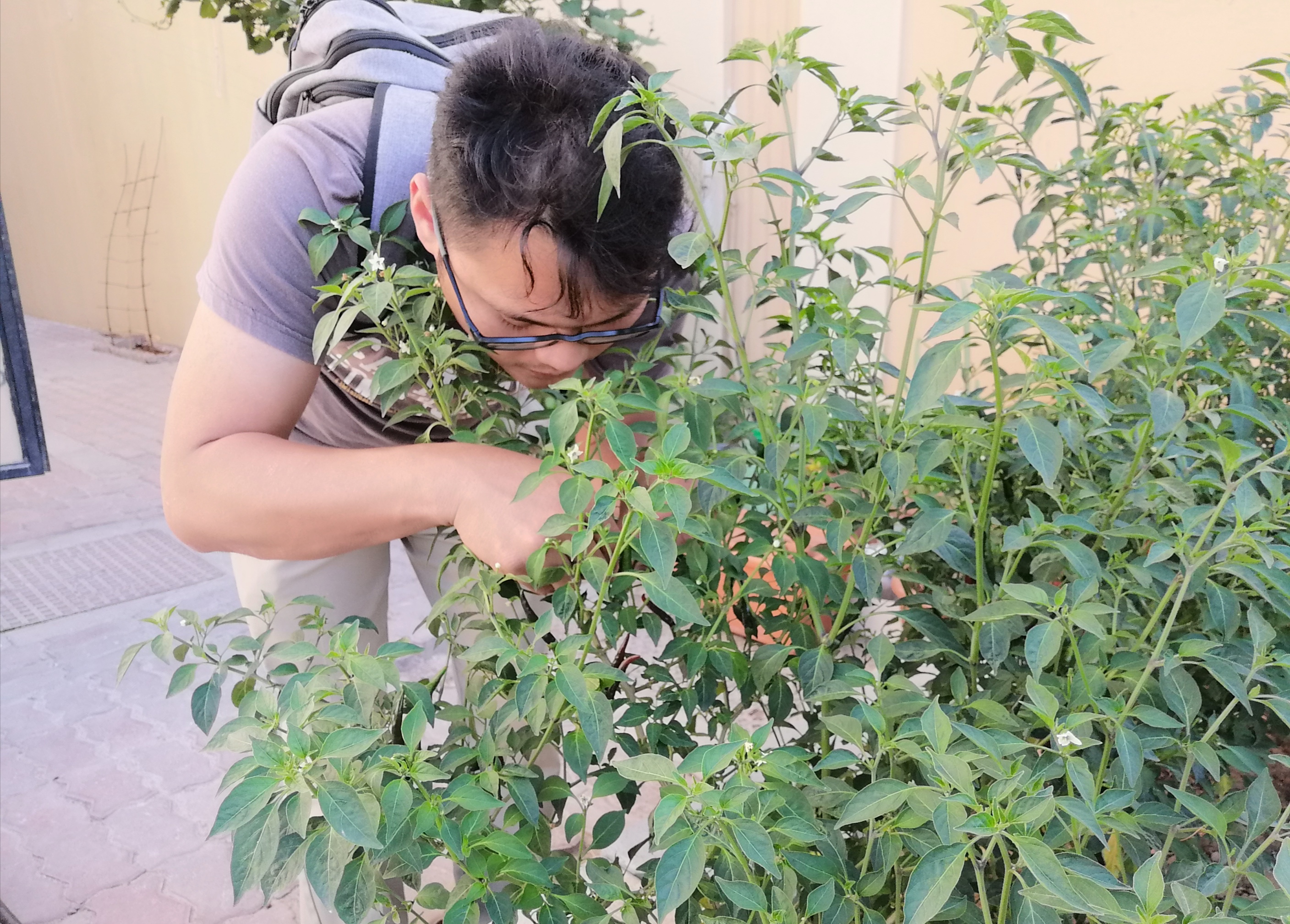 Today my wife will be cooking Chili Garlic Oil again and we will share with our friend
@clicker
as it is also their favorite to mix with their food. Sometimes we dip it in bread but just a small drop of Chili Oil.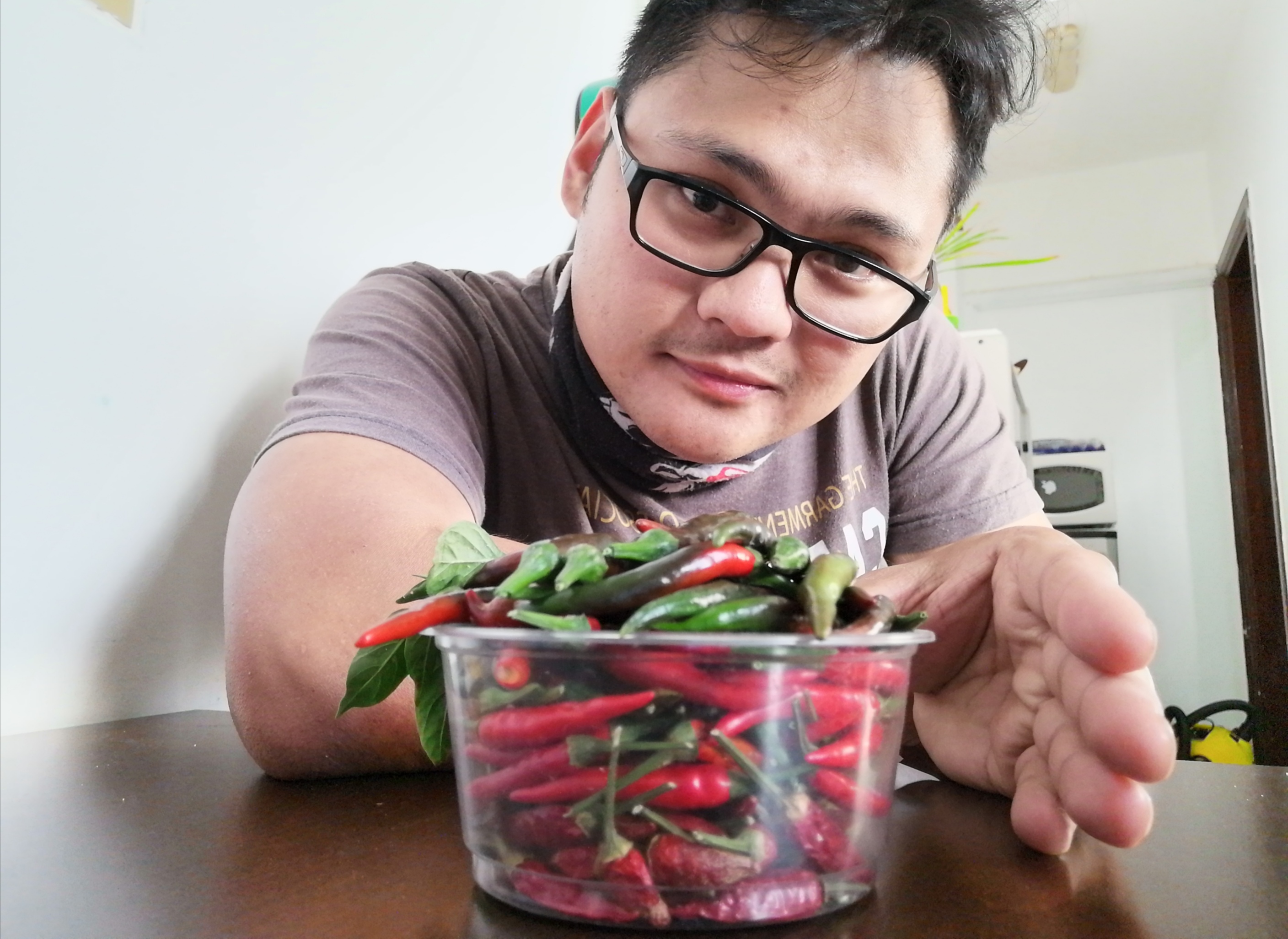 Just be careful of over-consumption of chili because you can get Hemorrhoids from eating too much chili. The neutralizer in chili when you eat too much, is milk. Make sure that when you eat chili you do not have an ulcer or stomach ache, as you may vomit.
Always take care of your health...
---
Posted on NaturalMedicine.io
---
---