Today is Friday and I have nothing to do but to check and tidy up my garden while looking at my crypto exchange.
Later when the weather cools down a bit, I will transfer the Capcicums to a small plastic pot. I just hope this is enough for him to live and grow. I'll just take care of him by sprinkling in the morning and afternoon.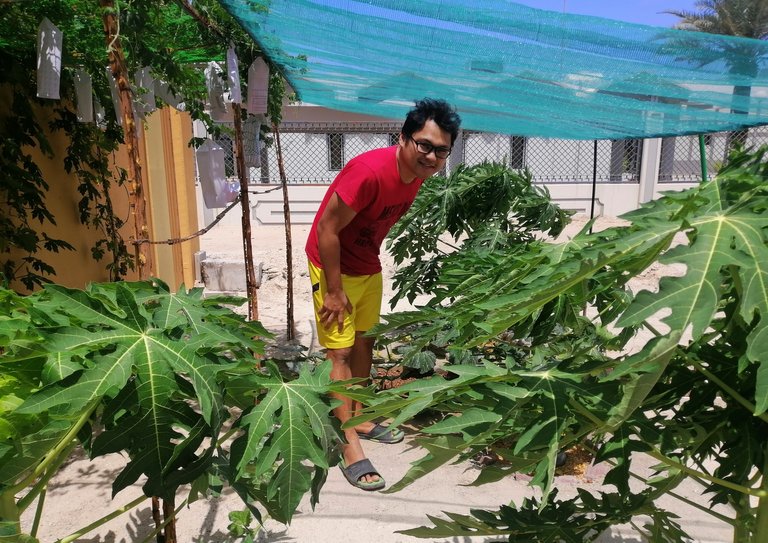 The net is really effective and a big help for my plants! Papaya has made the leaves and the body even more beautiful because of the net. It's not like before that when it's hot the leaves fall off.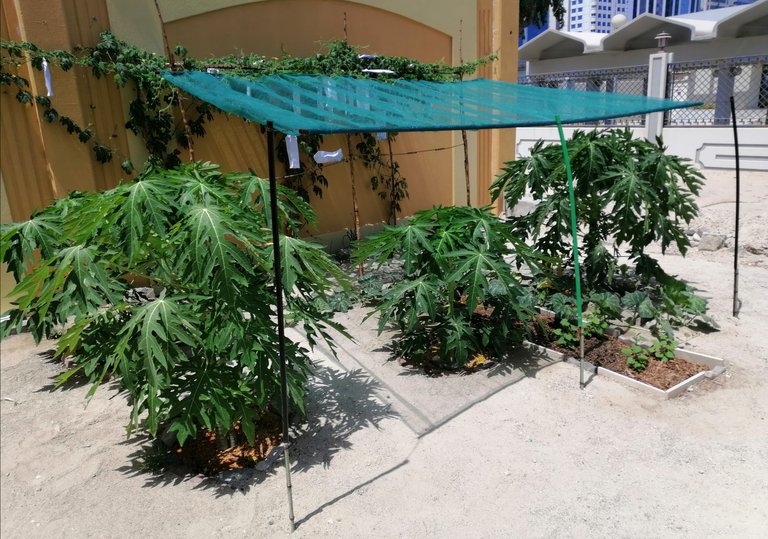 Now, the small papaya fruit begins to emerge after its flowering. While my Bitter Gourds continue to bloom and bear fruit. I had to wrap it with paper because of the insects destroying it. I also water it every day because it absorbs water so much.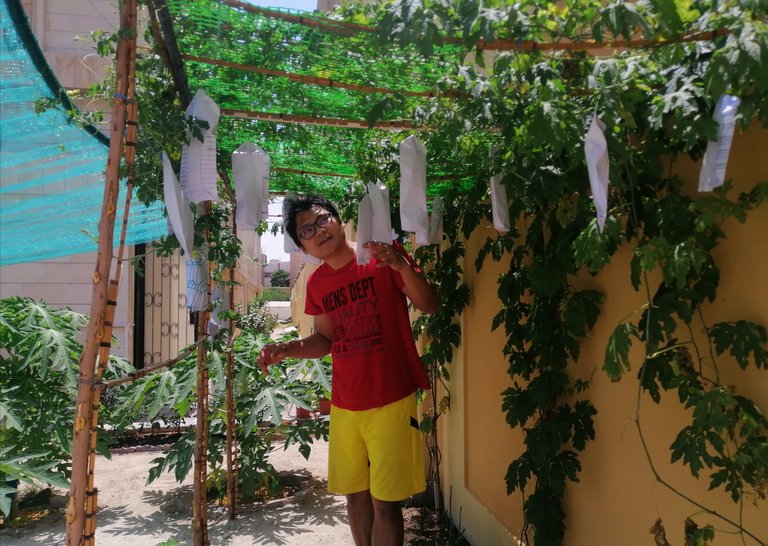 One in the morning and evening the watering of Bitter Gourd as well as sweet potato. Other plants such as chili, papaya, and basil are sufficient to water once a day. All I have to do is cool the water in the buckets for 6 hours and this is what I will use to water the plants.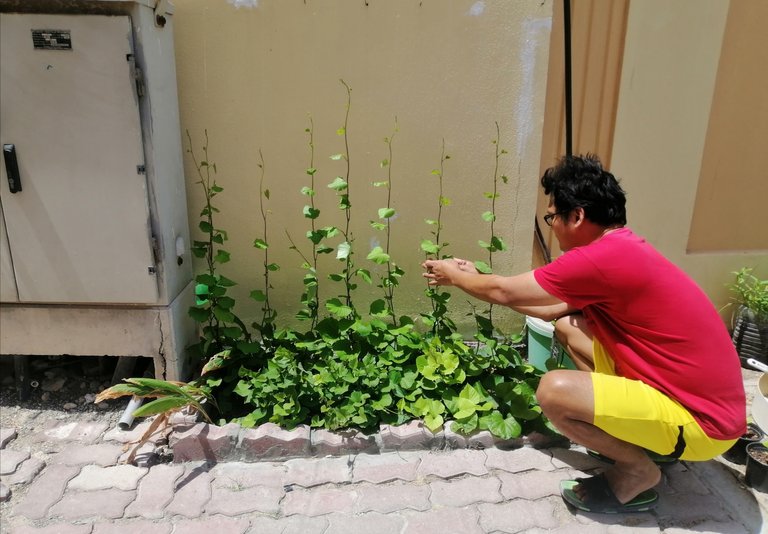 My plan now is to take a plastic medium drum or two bottles of water and join together to make a reservoir to cool before watering the plant.
---
Posted on NaturalMedicine.io