Plant-Based Cooking Challenge 👨🏿‍🍳 Week #19 👩‍🍳 Come Join Us!!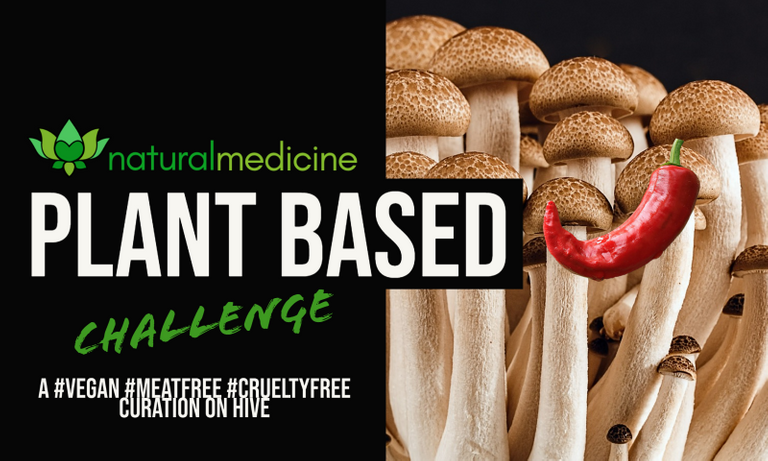 Greetings again my fellow Hivers, it's me @JustinParke with the latest Plant-Based Weekly Cooking Challenge, where I feature some of tastiest #plantbased recipes of the week.

🥦🌽🍉 WEEK #19 🍈🍅🥜
Plant-Power Cooking Challenge
     @naturalmedicine has decided to end HIVE rewards in favor of setting post beneficiaries, but there is still 25 liquid HIVE left provided by the lovely @shanibeer for me to dispense as rewards until the supply is dry.
     Every Thursday is a new challenge and new ingredients, of which you may use one or more to make in your recipe submission. Not only is this challenge published from this account, I also share the link within the Plant Power curation posted every Thursday via the main @NaturalMedicine account.

Plant Power Cooking Challenge
Week #18 Winner(s)
HIVE rewards sponsored by @shanibeer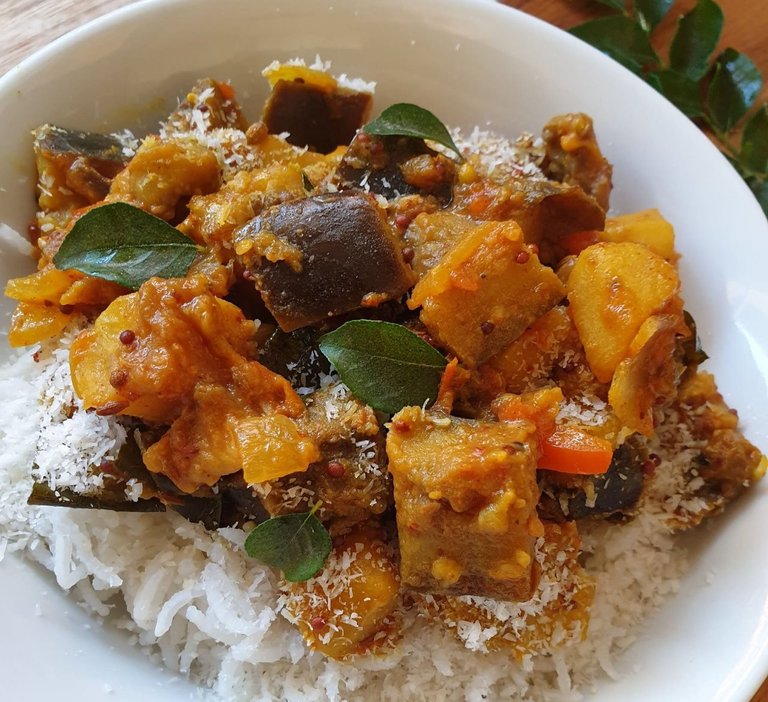 by: @lizelle
     Across the pond from Suriname, over in South Africa, this chef whipped upped a delicious Indian-style curry. She made use of eggplants as well as green bananas, and the spice combo is guaranteed to please. She paid attention to detail in this recipe, and I particularly love the shredded coconut garnish.
     Congratulations @lizelle! You are the winner of 3 HIVE and a 5% beneficiary of this post.
2nd & 3rd Prize Winners
     Chef @carolynstahl took us to the Mediterranean with her dish this week, and she certainly nailed it. I'd be more than happy to sink a pita into this wonderful dip, and I think my family would to.
     This chef usually provides us with irresistible baked goods, but this time she share something freezing cold. @blackberryskunk made a very tempting vegan chocolate ice cream sweetened with ripe bananas. She avoided the mistake I often when trying make ice cream in the freezer, and actually remember to whip it a few times to prevent it turning into the world's largest chocolate-flavored ice cube.
---
Week #19 Ingredients/Styles:
| SAVORY | SWEET |
| --- | --- |
| #PLANTBASED CHEESE | CHERRIES |
| TEMPURA | RICE |
| MISO | SESAME |
The Rules
You can create a dish with all three ingredients, or just one, or even two.
You can use any other ingredient you like, but one of the listed vegetables should be the feature of the dish.
You can use item(s) from the other column if you'd like to use a sweet in your savory or a savory in your sweet, but you must use at least one ingredient in the recommended flavor style.
No animal products can be used
Post in the Natural Medicine community and use any other tag such as #vegan, #plantbased, and #foodie, as your secondary tags
Please drop the link below this post.
Also, don't forget the #naturalmedicine tag if you want to earn LOTUS.
The Prizes
Each week I'll choose a winner to be receive part post beneficiary of my curation posts.
1st prize is 3 HIVE + 5% post beneficiary, 2nd prize is 2 HIVE + 3% post beneficiary, and 3rd prize is 2% post beneficiary. HIVE rewards courtesy of @shanibeer.
If you'd like to sponsor this challenge, please drop a message below.
Great posts may get nominated for OCD support, reblogged, tweeted and even tipped!



Earn LOTUS and HIVE rewards for sharing your natural health content on www.naturalmedicine.io. If you don't already have a HIVE account, you can sign up for FREE here. We support writers sharing about herbalism, TCM, yoga, meditation, vegan and other healthy diets, as well as earth-centered practices such as foraging, permaculture, and biodynamics - read more about us here!
Delegate | Community | Discord | LotusChat




---
---