Plant Power Cooking Challenge | Week #17 | Come Join Us!!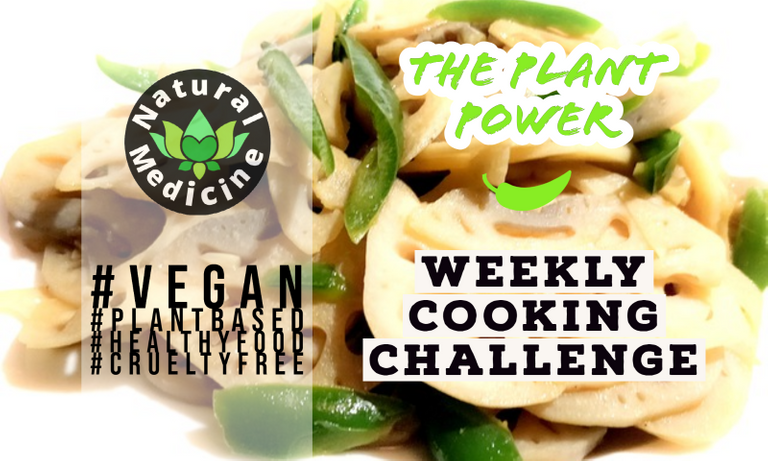 Greetings again my fellow Hivers, it's me @JustinParke with the latest Plant Power Weekly Cooking Challenge, where I feature some of tastiest #plantbased recipes of the week.
Every Thursday is a new challenge and new ingredients, of which you may use one or more to make in your recipe submission. Not only is this challenge published from this account, I also share the link within the Plant Power curation posted every Thursday via the main @NaturalMedicine account.

WEEK #17 😅 Let's Motivate
     Only three entries were submitted to the most recent challenge, so all chefs are winners. I hope this week there is a little more participation, and I've provided a new and different choice of ingredients to your culinary imagination ticking.
     It's another week and another set of ingredients and/or cooking styles for you chefs to experiment with. I look forward to your tasty entries, but for now let's take a look at the best of the best of last week.

Plant Power Cooking Challenge
Week #16 Winner
sponsored by @shanibeer - @naturalmedicine - @justinparke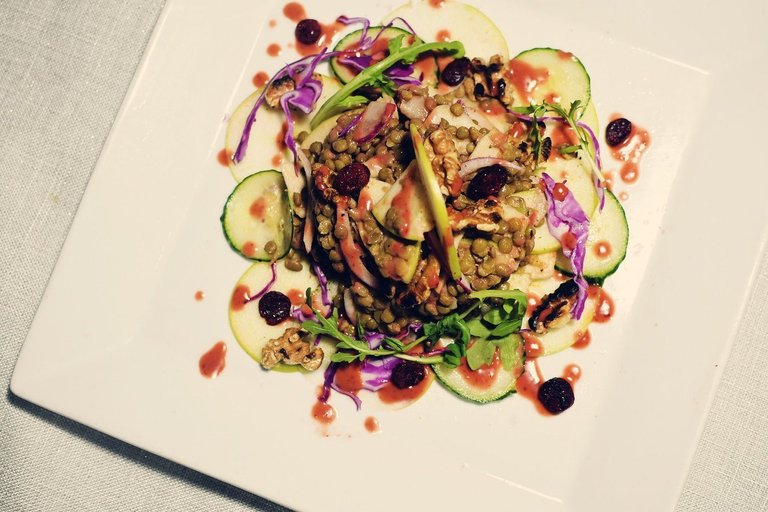 by: @carolynstahl
     There is nothing quite like some really fresh and crisp vegetables paired with a homemade vinaigrette. Strange this feels exotic to me now, but the food supply chain is broken here in Suriname, and pretty fresh vegetables are a thing of the past. My one qualm about vegan salads is they are usually unfilling from a lack of protein, but this added some lentils to nutritionally balance this plate.
     Congratulations @carolynstahl! You are the winner of 25 LOTUS, 4 HIVE, and a 5% beneficiary of this post.
WEEK #15 2nd & 3rd Prizes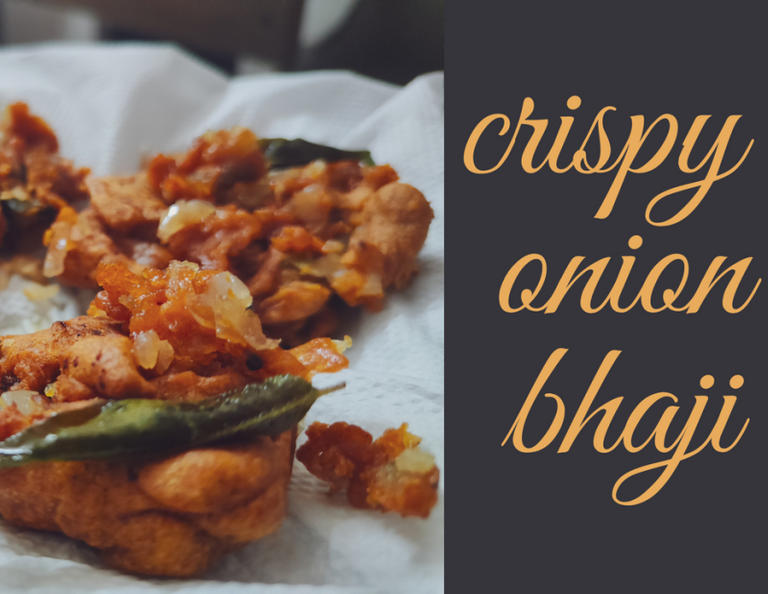 Crispy Onion Bhaji
by: @pravilsabu (3rd)
     Chef @kyleana provided us with a vegan Venezuelan take on apple pie. I could almost smell my tiny apartment filling with a cinnamon scent as I read this post, and it reminded me it's probably been years since I've had a slice of any kind of pie.
     @pravilsabu share some crispy and beautiful onion bhajis with us, one of my favorite snacks of all time.. Give thanks to all of you #NaturalMedicine chefs for providing me week in and week out with the highest grade #plantbased recipes on Hive.
---
Week #17 Ingredients/Styles:
| SAVORY | SWEET |
| --- | --- |
| BESAN | MILK FRUIT/STAR APPLE |
| CRUCIFEROUS VEGETABLES (Brassica) | FIGS |
| MORINGA | PEACHES |
The Rules
You can create a dish with all three ingredients, or just one, or even two.
You can use any other ingredient you like, but one of the listed vegetables should be the feature of the dish.
You can use item(s) from the other column if you'd like to use a sweet in your savory or a savory in your sweet, but you must use at least one ingredient in the recommended flavor style.
No animal products can be used
Post in the Natural Medicine community and use any other tag such as #vegan, #plantbased, and #foodie, as your secondary tags
Please drop the link below this post.
Also, don't forget the #naturalmedicine tag if you want to earn LOTUS.
The Prizes
Each week I'll choose a winner to be receive part post beneficiary of my curation posts.
1st prize is 25 LOTUS + 4 HIVE, 2nd prize is 3 HIVE + 5 LOTUS, and 3rd prize is 1 HIVE, courtesy of @shanibeer, @NaturalMedicine and me (@JustinParke)
If you'd like to sponsor this challenge, please drop a message below.
Great posts may get nominated for OCD support, reblogged, tweeted and even tipped!



Earn LOTUS and HIVE rewards for sharing your natural health content on www.naturalmedicine.io. If you don't already have a HIVE account, you can sign up for FREE here. We support writers sharing about herbalism, TCM, yoga, meditation, vegan and other healthy diets, as well as earth-centered practices such as foraging, permaculture, and biodynamics - read more about us here!
Delegate | Community | Discord | LotusChat




---
---