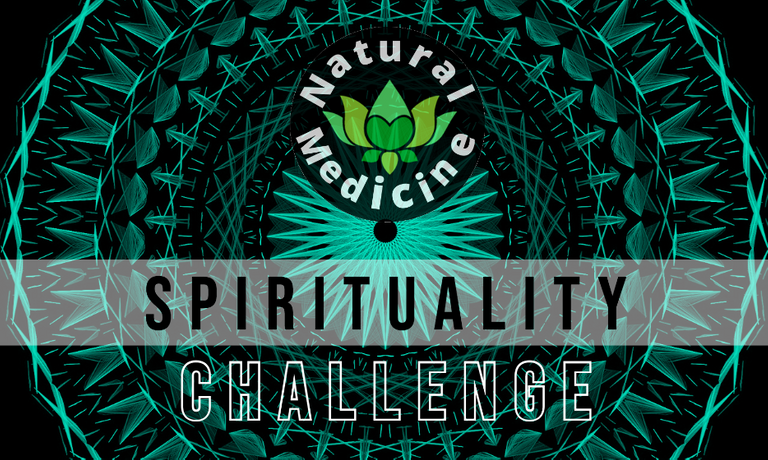 Image Source
Spirituality Challenge
Yesterday, I was tagged in a post by @anaclark, which was a very interesting read about the concept of spirituality and what her take on it was. Looks like the deadline for the Spirituality Challenge ended yesterday but I still had fun writing this one. The post took on a world of its own! Thanks for tagging me @anaclark!
I don't normally post in the Natural Medicine community or talk too much about this in a public online forum, certainly not in large groups. If I'm one-to-one or in a small group of 3-4 then it allows for deeper discussion and conversations can fly.
However, the topic of spirituality has always fascinated me as I'd like to think I'm pretty open minded, curious to learn more and to experience a concept. If you just take a close-minded approach and call it mumbo-jumbo then you probably haven't experienced it in a meaningful way but I've had a series of events in my life that opened my eyes or at least, challenged my previous way of thinking, and you usually get that by going out of your comfort zone and wander in to the unknown.

The Unknown
Going out of my comfort zone and in to the unknown is something I've done multiple times such as travelling on my own to the other side of the world or changing careers, getting in to crypto, setting up contests or online music communities... the list goes on but I guess the point I'm making here is that if you don't open your eyes or challenge your way of thinking, you might be missing opportunities to learn and grow.

Defining Spirituality
Learning is something I always try to do each day and having a scientific background and a strong interest in physics, there will always be events that you can't explain, no matter how much you try! When you take us as humans, the world we live on and the Universe around us, it all boils down to energy. We are made up of atoms that are held together by energy and if you study quantum physics, the world looks even crazier with multiple universe theory, string theory, different dimensions and so on.
For me, spirituality is another form of this energy that travels across various dimensions and universes but it lives within us. Some call it aura, mana, life force... whatever you want to call it, it's a core component of who you are. I'll try and visually describe this so let's consider an orange.
What?
Hear me out.

Web of Oranges
The skin of an orange represents the body and once you peel that back, you have the underlying layer (segments of the orange) that represent the atoms that we're made up of and you know the white stringy bit i.e. the pith? That's the energy or spirituality that holds the orange together. I guess with the multiple universe theory, you can think of different oranges in different fruit bowls (universes) all connected by this pith in a spider's web of Vitamin C!
With that image in mind, déja-vus, apparitions and the like could also potentially be connected in this big web of oranges. In other words, there could well be an energy bridge between all these different worlds and if you're spiritual, you are more likely to believe this or a variation of, than not.

Déja-vu
I've had plenty of déja-vus and my friends and family have talked about apparitions soon after loved ones have passed but there's one event that happened to me that I simply can't explain and not even a former work colleague could, who is an out-and-out critic of anything spiritual!
I was working at a manufacturing company that did material testing a few years ago and I had a really vivid dream that I was sitting in a room that I'd not been in before. Don't worry, I wasn't sleeping on the job! I was with about 5 other people I'd never met and I was sitting down getting some training on one of the instruments when I suddenly felt a really sharp pain in my back and one of the guys in the dream, who sounded like he was from a country in the Middle East, asks me if I'm OK and I say, "Yeah it's just a bit of pain from the crash".
Obviously, it was just a dream and found it funny at the time, didn't think anything of it.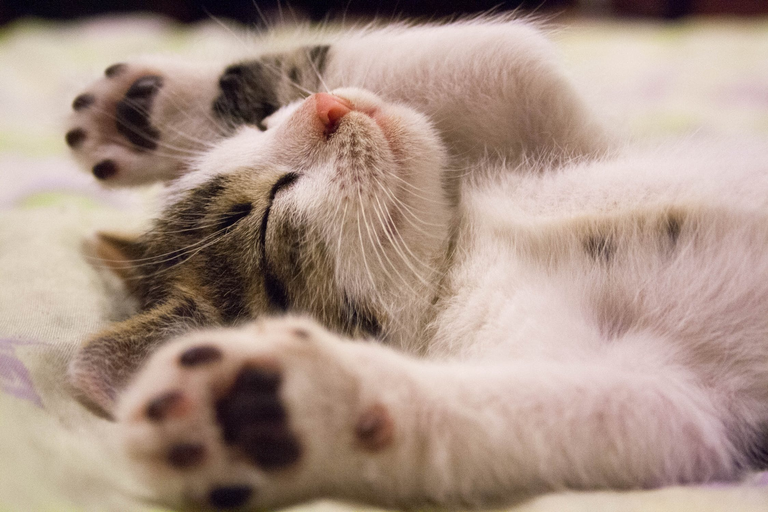 It was just a dream, phew! Image Source

Fast forward a week...
My manager, out the blue, decides to put me on a training course to learn more about some instruments and on this course were 5 other people (service engineers), including a guy from the Middle East! On the Tuesday, I was driving back home and made it to a traffic light roundabout junction and was first in line. The lights were red and I could hear a siren from an emergency vehicle but wasn't sure where they were coming from, the lights go green and as I peeled away, I could see the ambulance coming from the right so stopped to let them by and before they got passed... CRASH!
The driver behind went in to the back of me and wrote off my car. We couldn't have been going more than 10 miles per hour but he had an SUV and I just had a hatchback. I was shocked but couldn't really feel too much pain as I went to bed that night.
The next day, I woke up and was a little sore on my back and shoulder but had a courtesy car to get to work and continued with the training. We were asked to go to a machine and I sat down on the chair, my back started spasming and the Middle East guy asked if I was OK and although I was fully aware of being in this déja-vu, I still replied saying the same thing... "Yeah it's just a bit of pain from the crash".
It was like an out of body experience and I can't explain this one. Nor do I want to really!

Summing It Up
Personally, I find the concept of spirituality really fascinating and when I think in terms of energy and the web of oranges, it helps me make some sense of it in my own mind but I'm also happy to just roll with events that sometimes defy all logic. I wouldn't say spirituality is a faith or religion as such but with the experiences I have it's definitely something deep within that can't always be explained but can often times be felt, if you are open to it.
Hope you enjoyed this deep journey into spirituality. Feel free to do your own post about it or leave a comment!
Take care
Nicky

---
Posted on NaturalMedicine.io