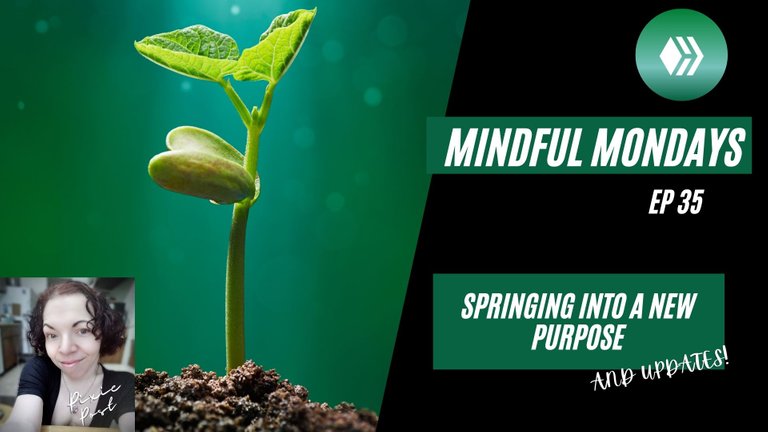 #PixiePost #MindfulMondays #SpringingIntoNewPurpose
I don't know about you, but I finally felt myself exhale when we entered March this morning...the energy seems somewhat lighter & my energy tank is slowly refueling...
February was quite a month; a trying one, if you will...but going through it made me somehow appreciate this new month even more...
Continuing with last week's topic didn't feel right so I scrapped it & ended up doing this one instead - a new purpose! Have you been feeling a need to redirect or change things in your life path? You're not alone. A lot of us have!
So, if you find yourself in need of a pep talk (yet, a realistic one), look no further. That is probably why I felt fully supported by the Universe as I did this video. An energy transmission was in my heart so I knew it was one to share with you...some interesting things came through as well....
All I can say is March is the beginning to new & better things. So, buckle up...it's going to get crazy (in a good way)...
Grab your favorite beverage & join me here in this message of purpose & clarity...
+:+:+:+:+:+:+:+:+:+:+:+:+:+:+:+:+:+:+:+:+:+:+:+:+:+:+:+:+:+:+:+:+:+
Today's Music: Who Knew (Instrumental Version) - Milva
─── ・ 。゚☆: .☽ . :☆゚. ───
Coffee, Cards & Pixie Dust podcast https://anchor.fm/pixiepost
Give this a like or an upvote if you enjoy this kind of content. It lets me know what videos give YOU value. Don't forget to subscribe & hit the notification bell so you don't miss the next video.
💜 To know thyself is to know thy truth. 💜
─── ・ 。゚☆: .☽ . :☆゚. ───
Get a 30 Day Free Trial of Epidemic Sound https://www.epidemicsound.com/referral/cgrnmi/
A Must Have Tool To Grow Your Channel
https://www.tubebuddy.com/pixiepost
💜 This video is not sponsored - affiliate links above are products I fully believe in and use 💜
─── ・ 。゚☆: .☽ . :☆゚. ───
Connect with me on the following social media sites:
DTube: