🌱 Waterlily & Soy Chunks Stir-Fry 🥄 An Ital/Vegan Recipe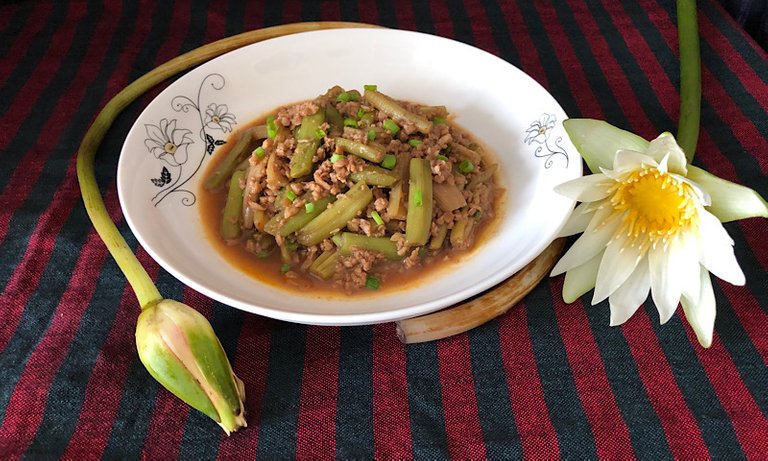 Hello everybody! What do you want to cook for your family today? I cooked a vegan waterlily stir-fry from waterlilies we picked in the canal a few days ago. I thought maybe many Suriname people don't know waterlilies and don't know we can eat them too.
Last weekend I showed you how to make waterlily sour soup. Now I will show you how to make a stir-fry. It's easy work and from simple ingredients. Normally, the people in my country also add meat or eggs to this recipe.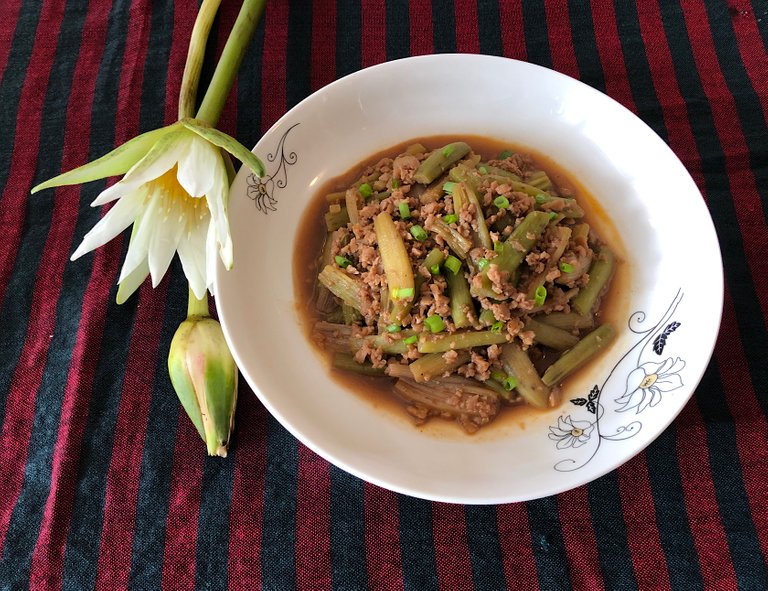 👩‍🍳 Waterlily & Soy Chunks Stir-Fry (Ital) Recipe 🔪
វិធីធ្វើឆាប្រលិតបួស

Ingredients
8 waterlily flowers
1/2 cup TVP (soy chunks)
3 cloves of garlic
3 green onions
1 tsp salt or taste
2 tbsp brown sugar or taste
3 tbsp soy sauce
1/2 tsp paprika
1/2 tsp white pepper
1 tbsp nutritional yeast (optional)
Soak soy chunks until soft and remove from the water.
Peel the waterlily, cut and wash it. Chop garlic and cut green onions.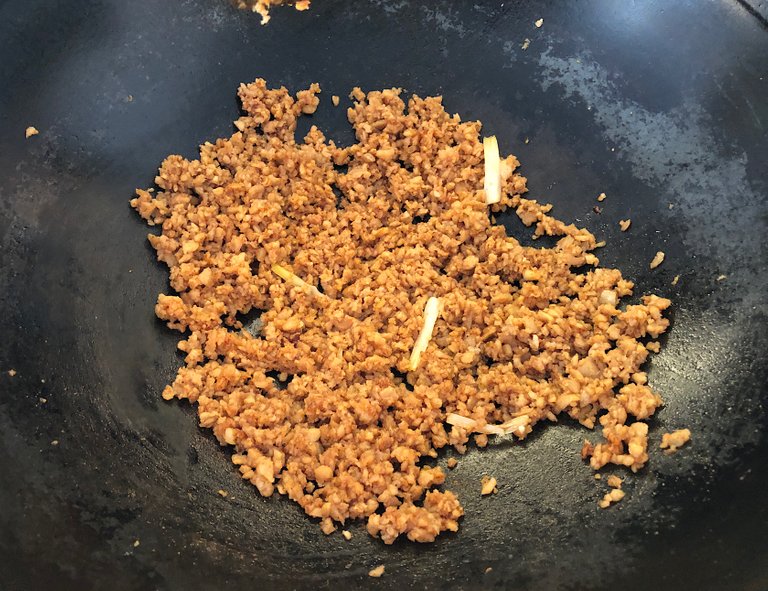 Heat oil and fry garlic until aromatic, then add soy chunks and fry it well. Then add salt, sugar, soy sauce, pepper, paprika, and nutritional yeast, then stir-fry a little.
Add waterlilies and stir-fry, now taste and add green onions. It's ready.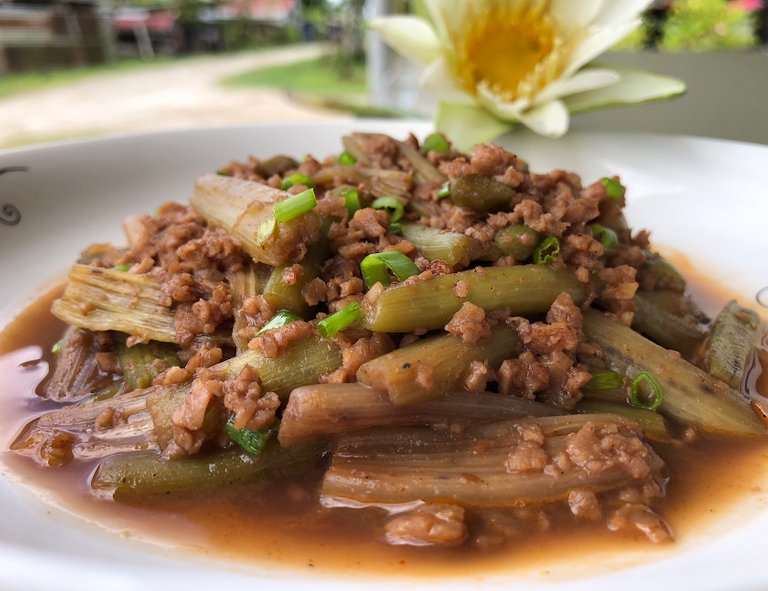 This dish is so nice with rice. Have a beautiful day everybody and stay safe. 😊❤️
CLICK HERE TO JOIN HIVE AND START EARNING CRYPTO LIKE US

---
Posted on NaturalMedicine.io
---
---