Waterlily Sour Soup 🍲 Ital & Vegan Recipe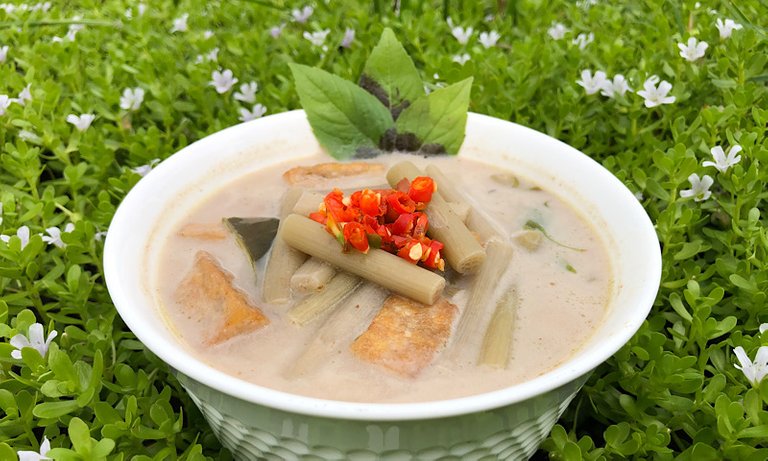 Greetings everyone 😊! I have another recipe to share on Hive with you all. This is another one of my favorite dishes from Cambodia. Normally Cambodians make this dish with fish, prahok (fermented fish paste), and small freshwater shrimps.
I change this traditional recipe to vegan five years already.. In my country we eat raw waterlily with Khmer noodles, Khmer curry, sour soup, stir fry with meat/eggs, and with other foods too.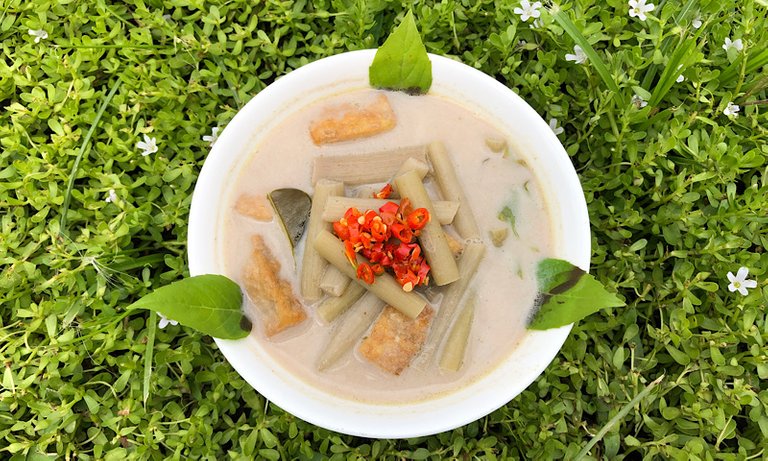 👩‍🍳 Waterlily Sour Soup 🍲 (Ital) Recipe 🔪
វិធីធ្វើសម្លម្ជូរប្រលិតបួស

Ingredients
7 waterlily flowers
200g tofu
tamarind taste
2 lime leaves
7 slices galangal
a little basil
1/2 cup coconut milk
1 1/4 tsp salt or taste
1 tbsp brown sugar
1 tbsp soy sauce
2 cups water
fresh chilies for garnish
Peel the waterlily flowers and cut them short and put them in the water, wash them two to three times and remove from the water.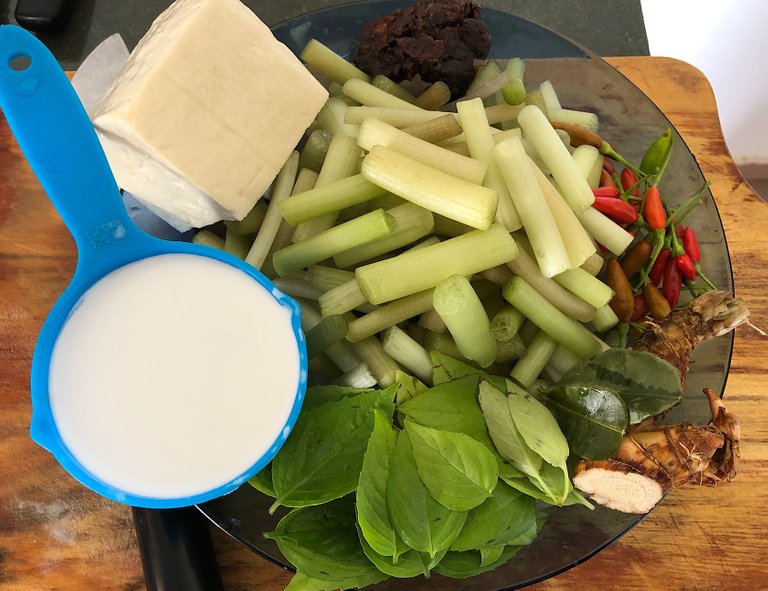 Step 1

Cut tofu and fry them.

Step 2

Boil water, put galangal, lime leaves.

After it's boiling take some hot water and put it in a bowl with tamarind, stir it well and pour it back in the pot with sugar, salt, and soy sauce.

Step 3

Then add coconut milk, stir and taste it, then put waterlilies and fried tofu.

After boiling it one minute, add basil and it's ready.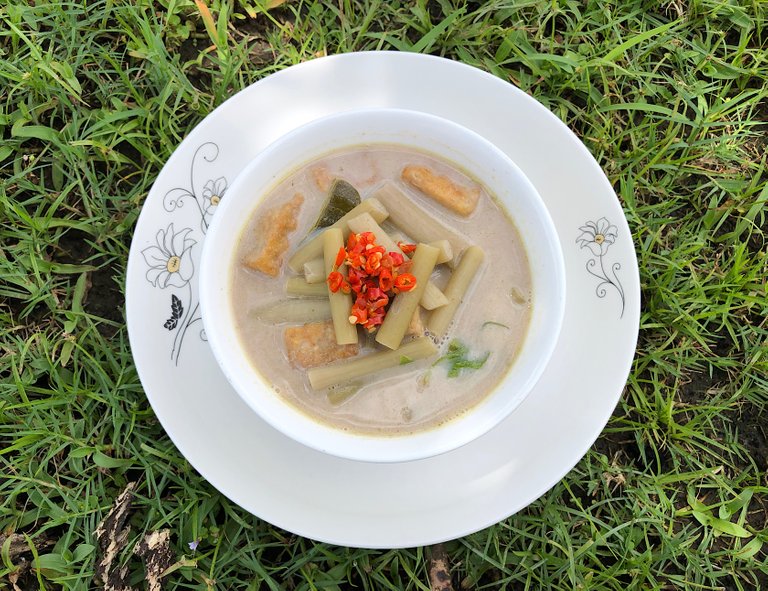 It's really delicious with fresh chilies and brown rice. Have a great day everyone!
CLICK HERE TO JOIN HIVE AND START EARNING CRYPTO LIKE US

---
Posted on NaturalMedicine.io
---
---