Restaurant Review: Edelweiss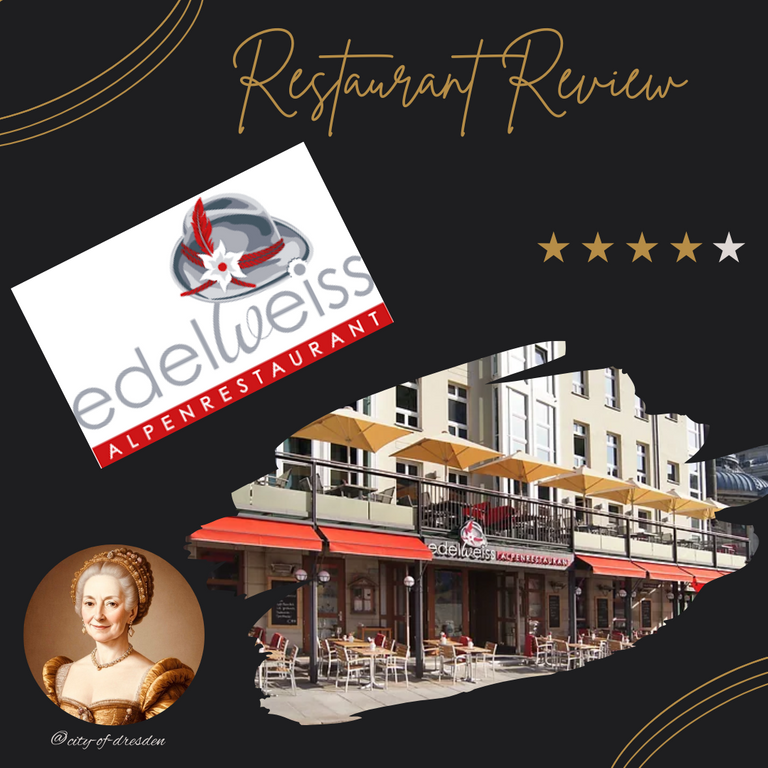 Restaurant Key Facts:
| | |
| --- | --- |
| Date of visit: | January 2023 |
| Kind of cuisine: | Alpine restaurant |
| | |
My dear readers,
Today I would like to talk about a charming restaurant I recently visited - Edelweis on Neumarkt. It is located in one of the busiest areas of Dresden and is a true oasis of calm and cosiness.
The Edelweis is very inviting from the outside and exudes a cosy atmosphere. It is the perfect place to have a cup of coffee after enjoying the breathtaking beauty of the Frauenkirche and Neumarkt.
The interior of the restaurant is very cosy and you immediately feel like you are in an alpine pasture or a ski lodge. The waiters and waitresses are dressed in typical dirndls, spreading an authentic atmosphere.
I was delighted with my visit to Edelweis and can recommend it to anyone looking for a charming and cosy place to have a cup of coffee or enjoy a delicious meal.
The Food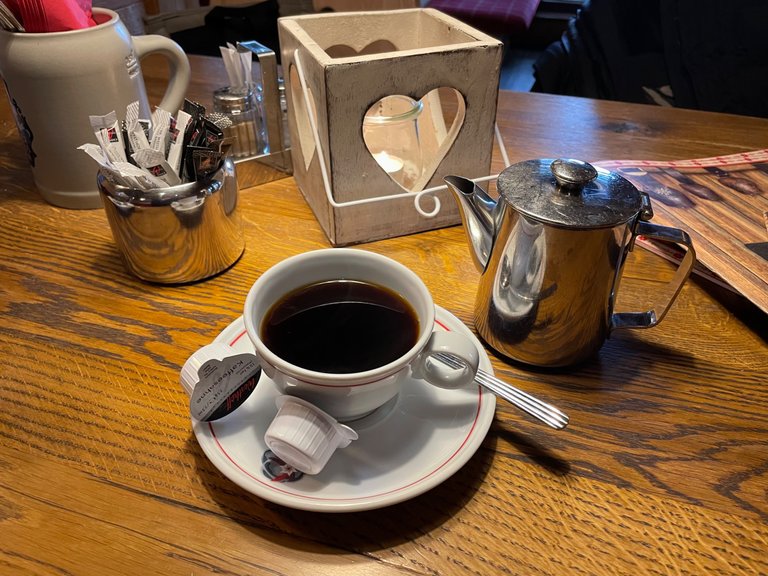 The Service
The staff at Edelweiss were extremely friendly and very attentive. The waiters were all in typical dirndl, which added an authentic touch to the ambience of the restaurant.
The Ambience
The ambience itself was very cosy and you felt like you had been transported to another world. It was like being in an alpine pasture or a ski lodge, although you were in the heart of baroque Dresden.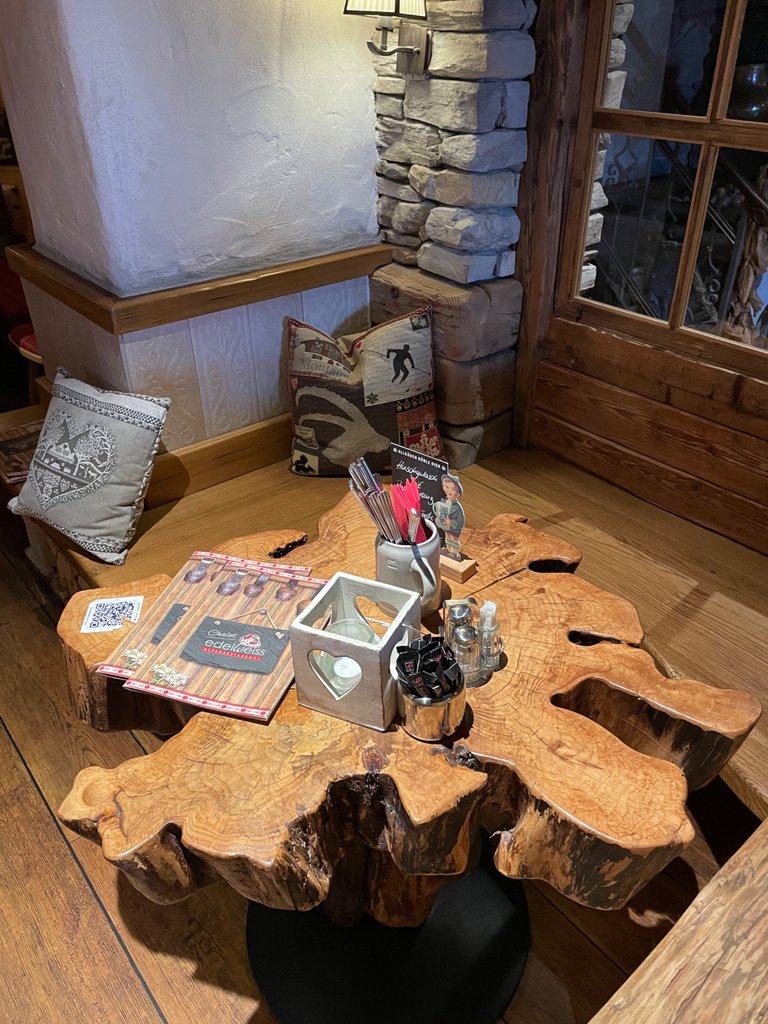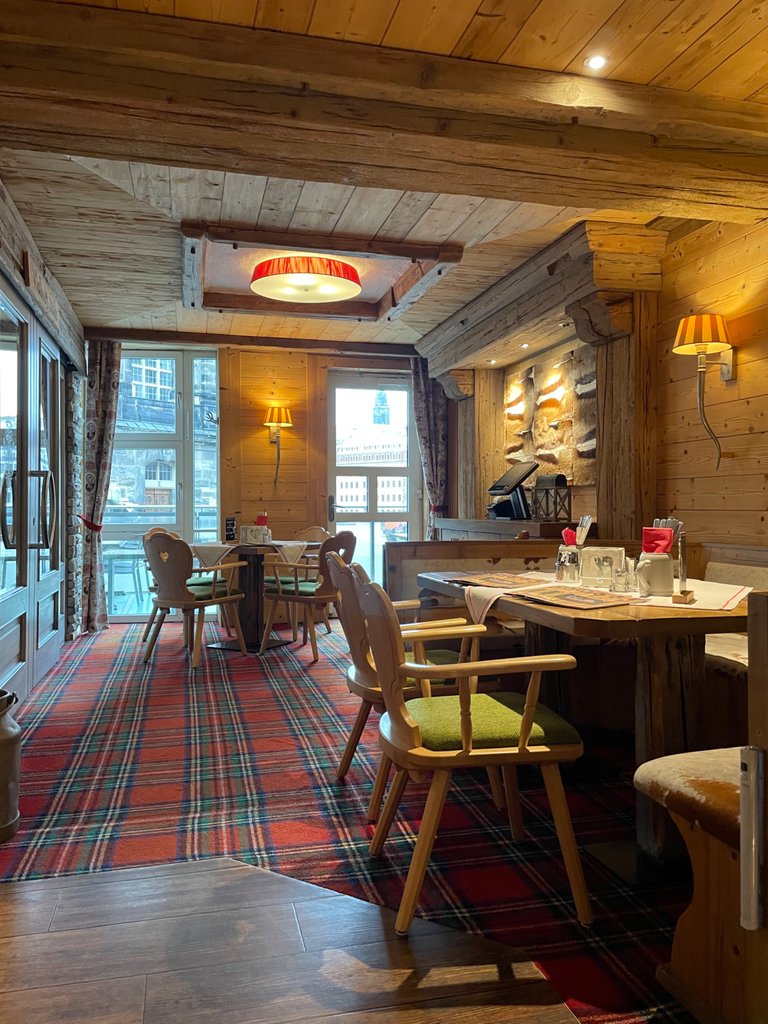 Value for Money
I found the value for money to be reasonable for the quality and ambience to be expected. I think I will try Edelweis next time with a full dinner. I am looking forward to the experience!
Conclusion
Overall, my visit to Edelweis was a pleasant experience and I recommend the restaurant to anyone looking for authentic ambience and delicious food.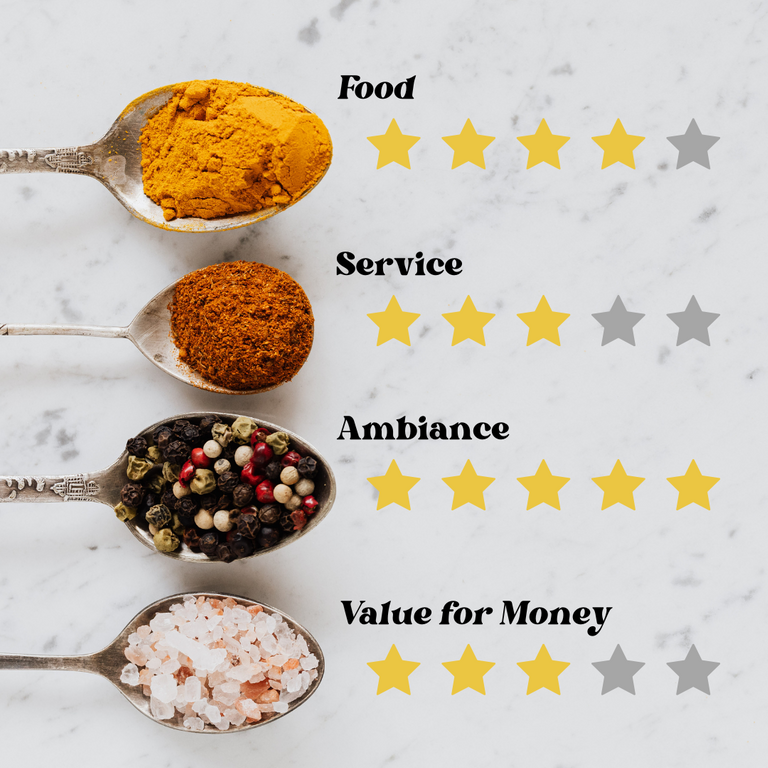 ---
German Version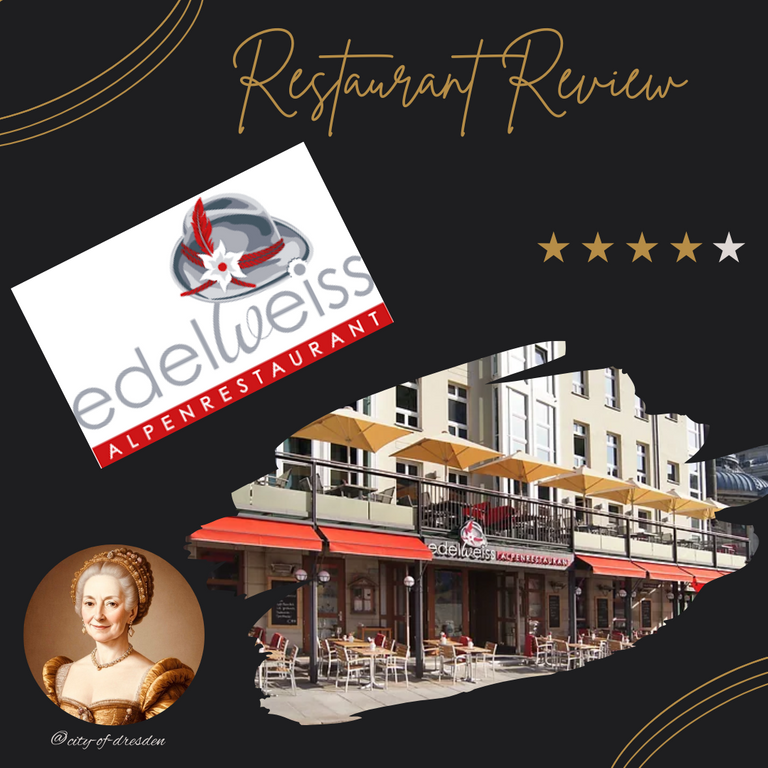 Restaurant Key Facts:
| | |
| --- | --- |
| Date of visit: | January 2023 |
| Kind of cuisine: | Alpine restaurant |
| | |
Sehr geehrte Leserinnen und Leser,
heute möchte ich über ein charmantes Restaurant sprechen, das ich kürzlich besucht habe - das Edelweis auf dem Neumarkt. Es befindet sich in einer der belebtesten Gegenden Dresdens und ist eine wahre Oase der Ruhe und Gemütlichkeit.
Das Edelweis ist von außen sehr einladend und strahlt eine gemütliche Atmosphäre aus. Es ist der perfekte Ort, um eine Tasse Kaffee zu trinken, nachdem man die atemberaubende Schönheit der Frauenkirche und des Neumarkts genossen hat.
Das Innere des Restaurants ist urgemütlich und man fühlt sich sofort wie auf einer Alm oder einer Skihütte. Die Bedienungen sind im typischen Dirndl gekleidet und verbreiten damit eine authentische Atmosphäre.
Ich war begeistert von meinem Besuch im Edelweis und kann es jedem empfehlen, der auf der Suche nach einem charmanten und gemütlichen Ort ist, um eine Tasse Kaffee zu trinken oder ein leckeres Essen zu genießen.
Das Essen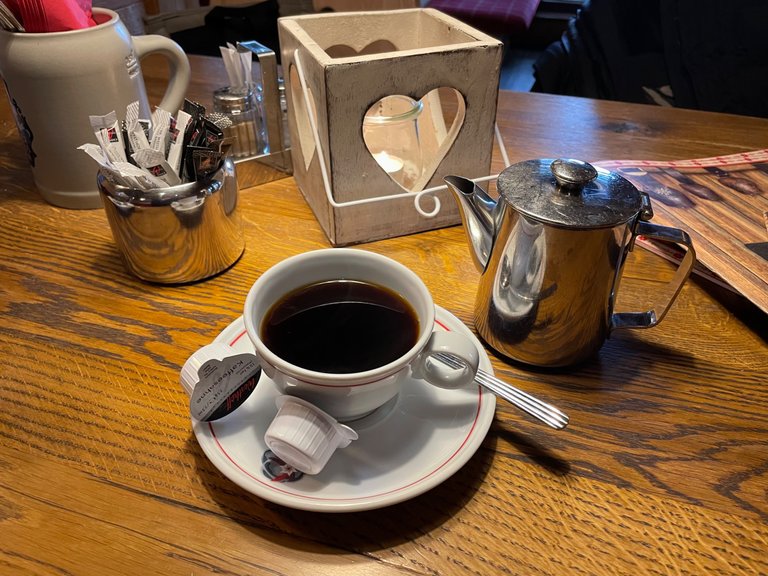 Der Service
Das Personal im Edelweis war äußerst freundlich und sehr aufmerksam. Die Bedienungen waren alle im typischen Dirndl unterwegs, was dem Ambiente des Restaurants eine authentische Note verleiht.
Das Ambiente
Das Ambiente selbst war urgemütlich und man fühlte sich direkt in eine andere Welt versetzt. Es war wie auf einer Alm oder einer Skihütte, obwohl man sich im Herzen des barocken Dresdens befand.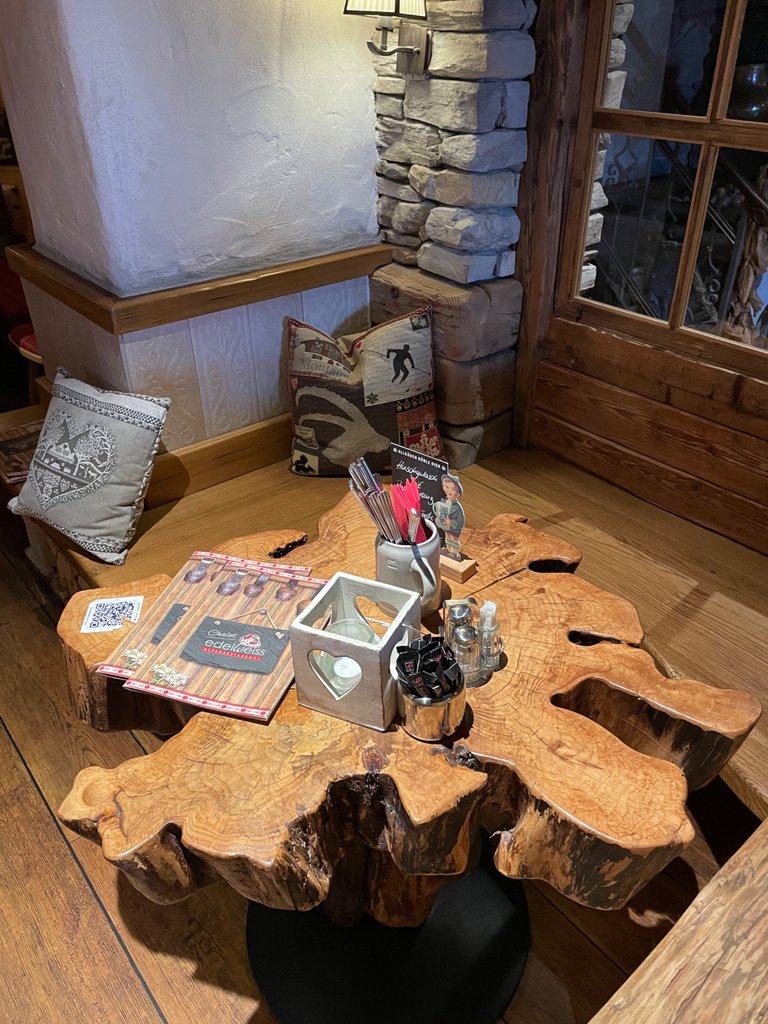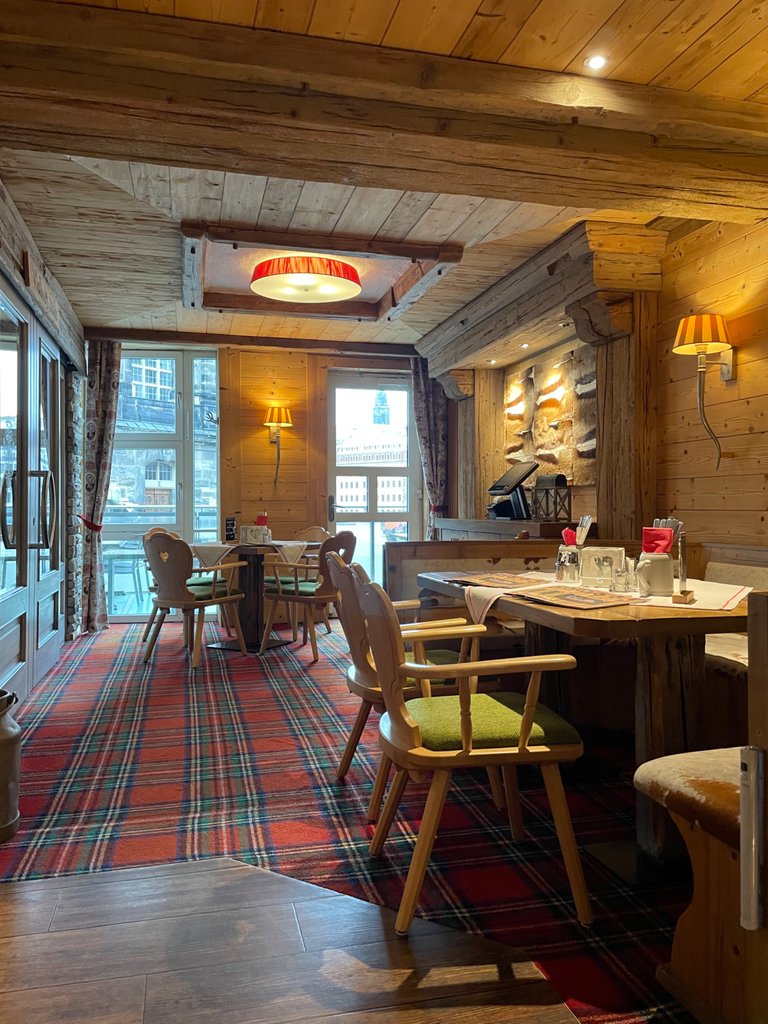 Preisleistung
Ich fand das Preis-Leistungs-Verhältnis angemessen für die zu erwartende Qualität und das Ambiente. Ich denke, dass ich das Edelweis beim nächsten Mal mit einem vollen Abendessen ausprobieren werde. Ich bin gespannt auf die Erfahrung!
Zusammenfassung
Insgesamt war mein Besuch im Edelweis ein angenehmes Erlebnis und ich empfehle das Restaurant jedem, der auf der Suche nach authentischem Ambiente und leckerem Essen ist.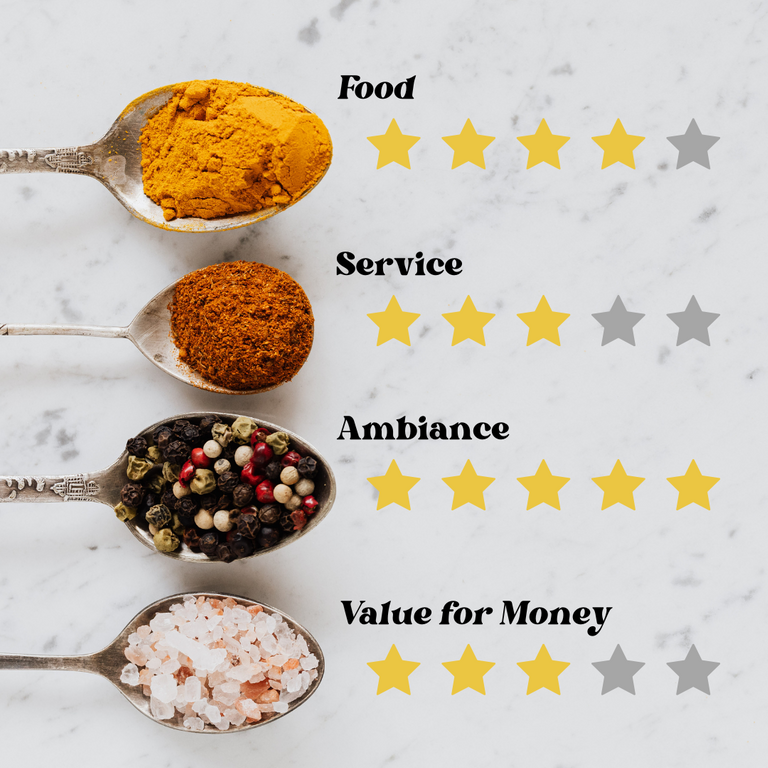 ---
---
---