No Dine In Because If The Restriction In My City But I Can Finally Found A Place To Dine In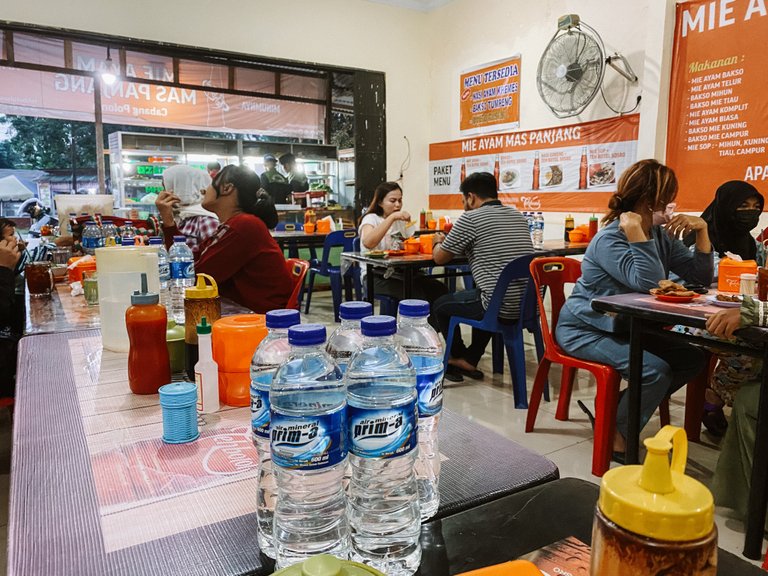 Hi…
In my city, there's PPKM (Pemberlakuan Pembatasan Kegiatan Masyarakat) happened.
Its a restriction of people's activity in the city that have high covid 19 rate cases.
One of them is my city.
So what happened during restrictions?
One of the policy that they want us to apply is the restriction of dine in in restaurant.
If we want to buy food, we can only buy the food by takeaway and we were not allowed to dine in.
Its a very hard policy.
Especially for people like me that one of my joy is eating out.
I mean, i was basically at home all the time and most of the time the only reason i go out is to eat in restaurant.
But i really understand about the restriction because its for the greater good.
So, what is it that i will post here?
Yesterday, when i went out with my friend to accompany her.
I was with her all day and we're just feel very tired.
We're tired yet we cant eat in restaurant so we just plan to go back home
But suddenly, in our way back home, we saw one place open.
Without further ado, we park the car and come inside.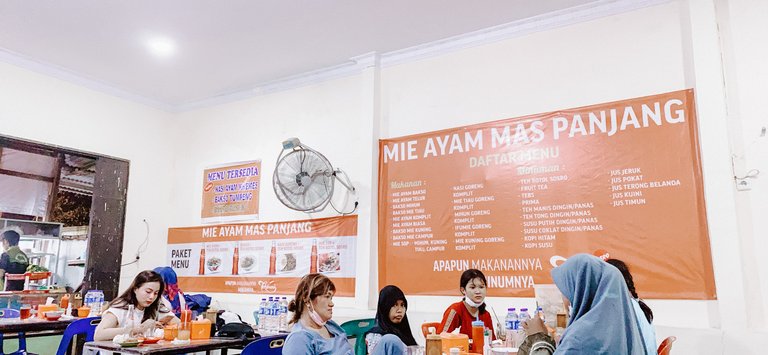 The name of the restaurant is Mie Ayam Mas Panjang.
Its the place where they mostly seal bakso (meatball) and Mie ayam (chicken noodle).
Its such a perfect food to enjoy after such a hard and tiring day.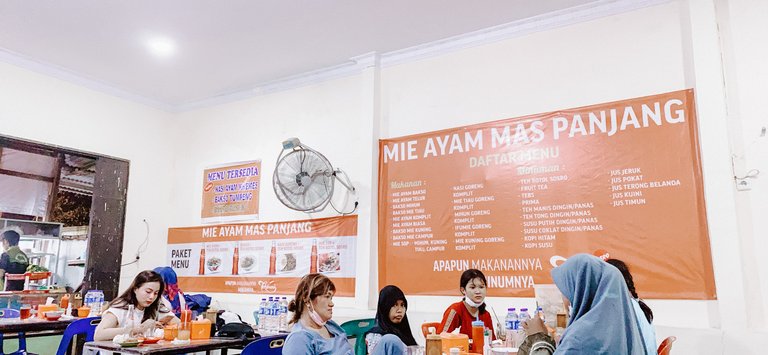 This is their menu.
They have quite variant of food.
Yet the only thing that caught my mind is my lovely mie ayam.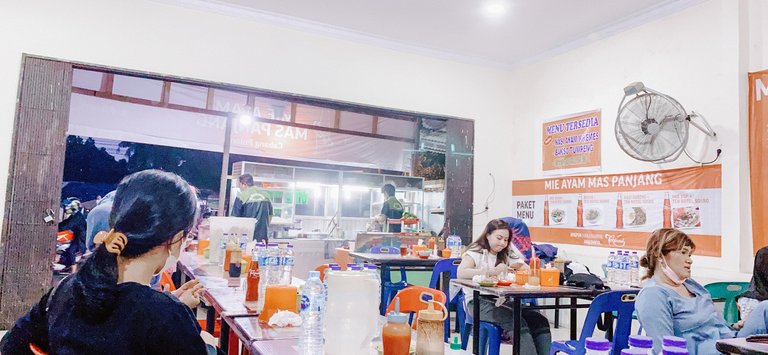 Here is what it looks like from the inside.
As we can see there's many people there.
Almost every table is full.
I think that people crave to dine in so much so whenever we saw restaurant that able to do dine in, we just want to e at there immediately.
especially in place that sell bakso and mie ayam, since both are people's favorite here.
Its our comfort food.
People that came here with many variation, there were people that come with car like me and my friends and some other people, there were people that come with motorbike which is most of them as its very common here, and i saw people that cone by walk as they must live close from here.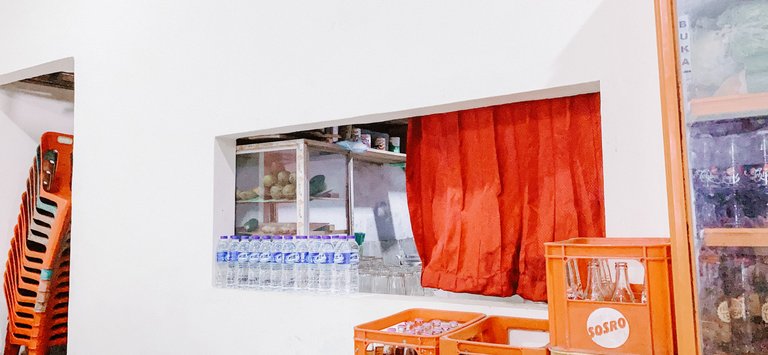 Here is their kitchen.
But this place mostly used for making drinks.
Like usual, mie ayam and bakso restaurant like this have an open kitchen.
But this time, i didn't dare to take a picture of their front because now is such a sensitive time during the restriction.
I am scared that they will think i want to report them to the police or something.
So i decided to take every pictures secretly.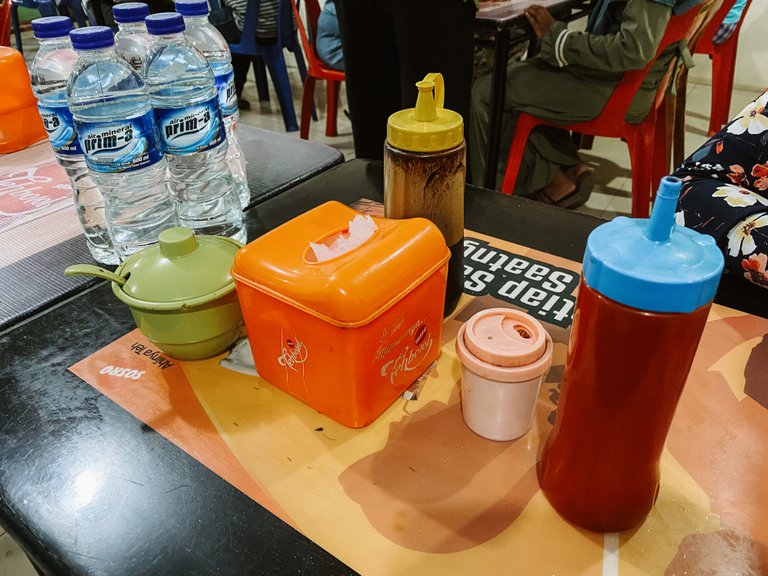 In every table, they have this.
There were chili sauce, ketchup (soy sauce), vinegar, tissue, mineral water, green chili, and toothpick.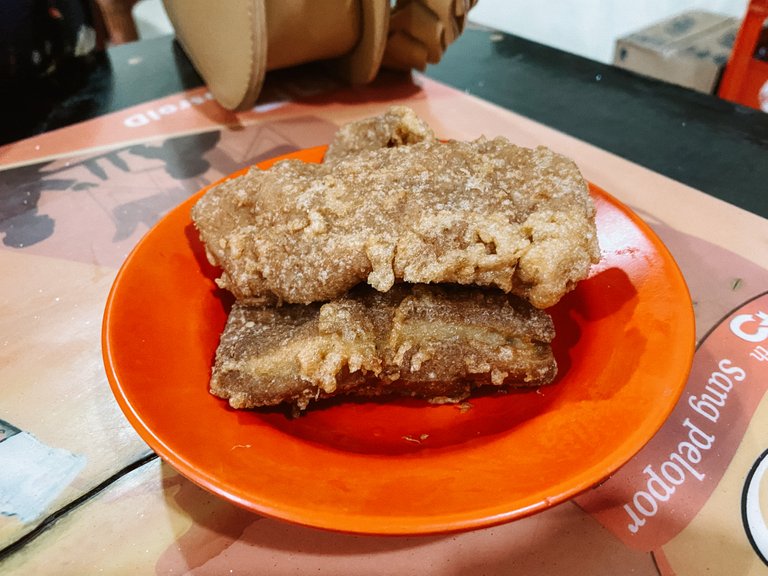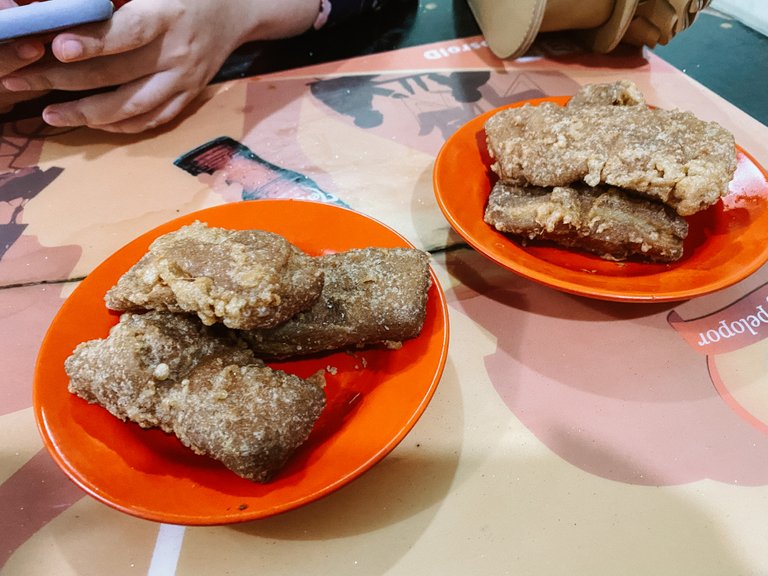 Other than the main dish.
They have many snacks available.
Like this for example, this is my friend's favorite, which is tahu bakso (tofu with meatball in the inside).
She even ordered two plate of this.
This is my first time trying the tahu bakso but i like them instantly.
I planned to eat two but i ended up only eat one because i am too full.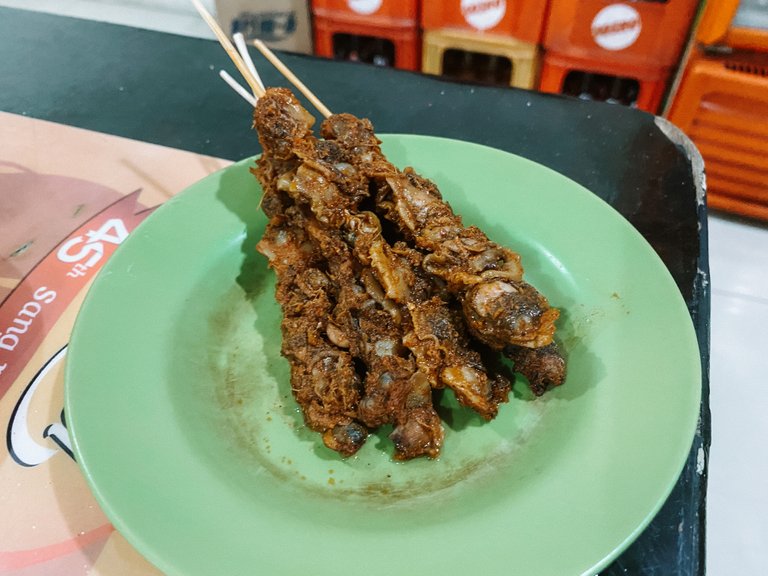 Another favorite and a must try for me.
If the tahu bakso is my friend's favorite, this one is my favorite.
Its shell sate.
The shell is cooked with rendang seasoning.
Its very delicious and such a must have snacks whenever i saw them.
Sometimes, when i didnt eat them for a long time, i crave for them and try to find them here and there.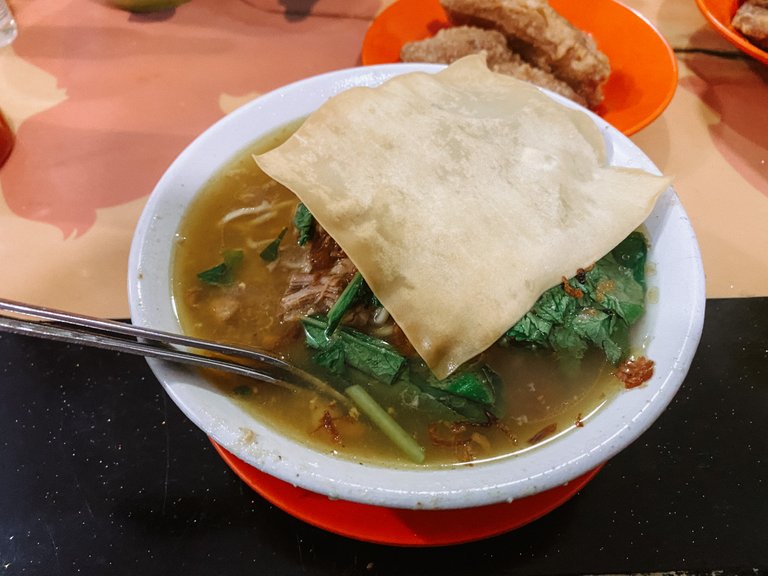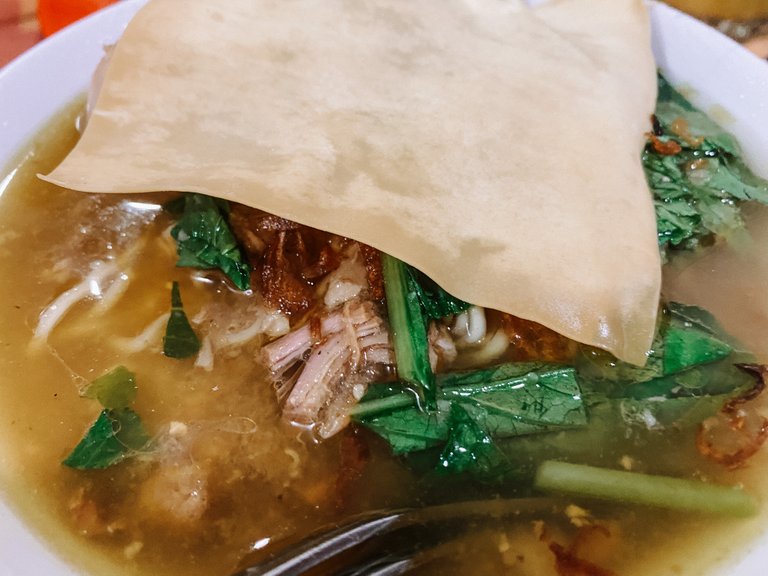 Here is my food.
I ordered mie ayam (chicken noodle) with egg and without chicken.
Its always sounds so weird.
Chicken noodle without chicken, lol.
But i really doesnt like the chicken in this kind of food.
But i really love the semur sauce of the chicken so i always asked for the sauce to be put in there even though i dont want the chicken.
I dont know if its my first time or not eating in Mie Ayam Mas Panjang , even if its not my first time it's probably such a long time ago since the last time i eat in there, so i really forget how it taste.
But the taste is so good.
The saltiness is perfect, though i prefer if they make the chicken semur sauce to be more sweeter since thats what i prefer more.
But its still pretty good.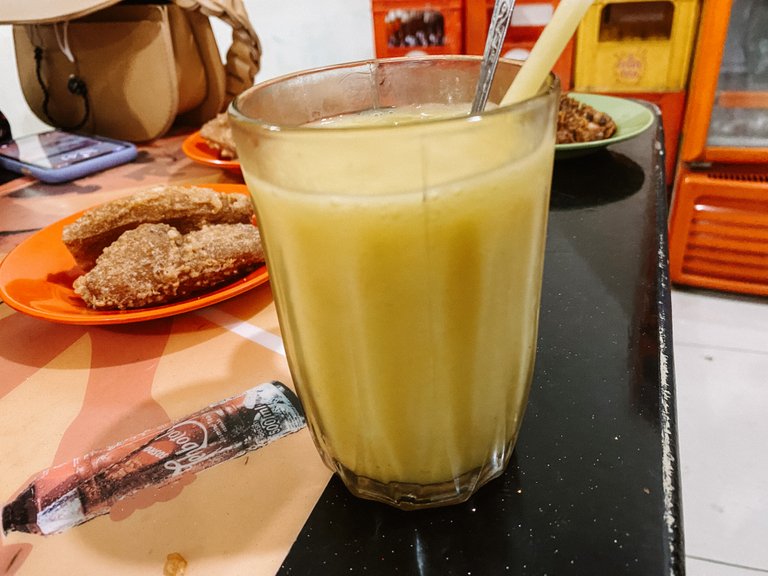 For the drink, i need something sweet so i choose to order kuini juice.
Its very thick and creamy yet sweet.
Such a perfect drink to accompany my mie ayam.
I dont know the price for each food since they calculated them as a whole but i paid 53.000 idr for both me and my friend.
---
---