In The Kitchen With Kat-Strueberry Pie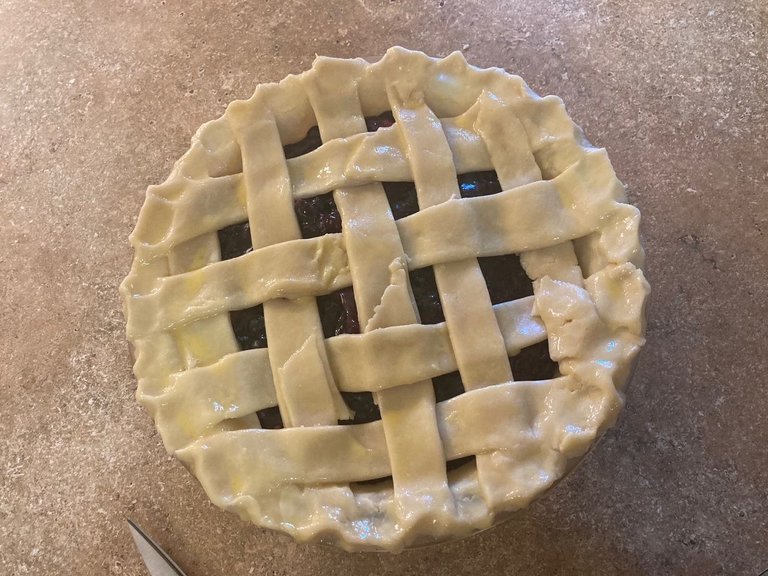 One of the things that brings me no small amount of joy is baking things for others, especially my friends and family. Yesterday, we had a birthday party for one of our game night buds, and as their favorite thing ever is berry pie, I volunteered to make the celebratory pastry for the evening.
Now here's the thing, we are sorta in between berry seasons right now, so I decided to go hunting through my freezer and craft something out of what I had.
---
Hence, the Strueberry Pie!
---
That's right, I had some strawberries and a lot of blueberries, so I thought a mash up was in order!

The first order of business though was to craft some pie crust, which I did using vegetable shortening because one of our crew is allergic to dairy. Pie crust is pretty simple and inexpensive to make, but if you are short on time I would never judge anyone for buying ready made piecrust!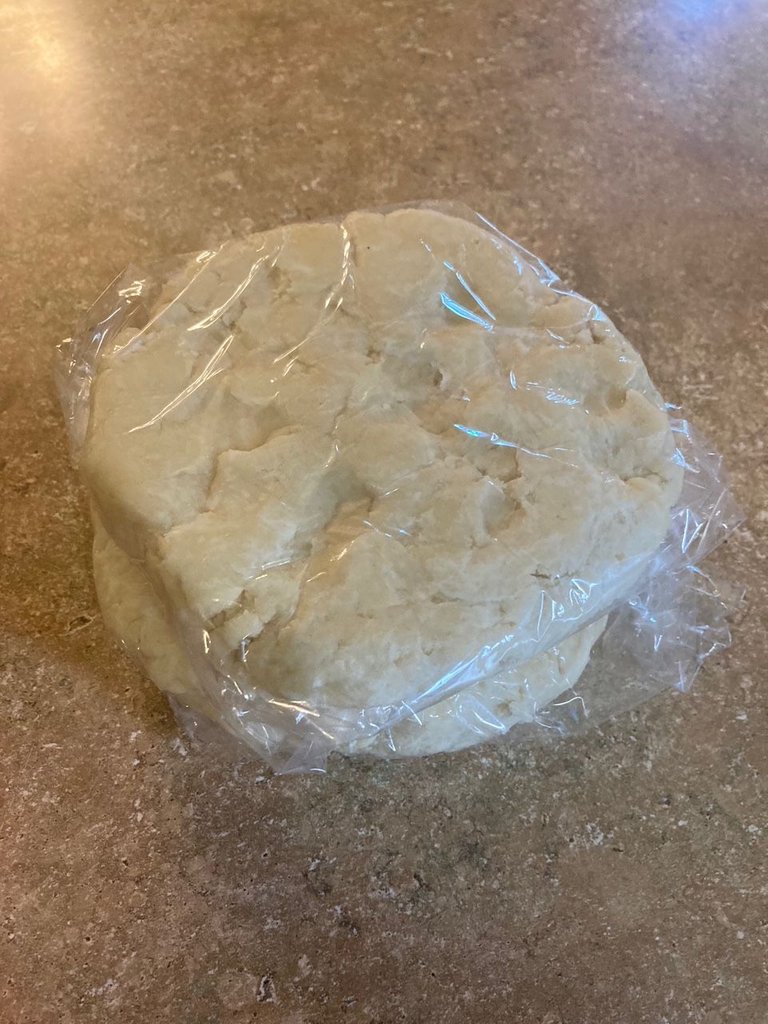 After dividing my crust into two discs and popping them into the fridge for a bit of a chill, I got down to bidness on the filling.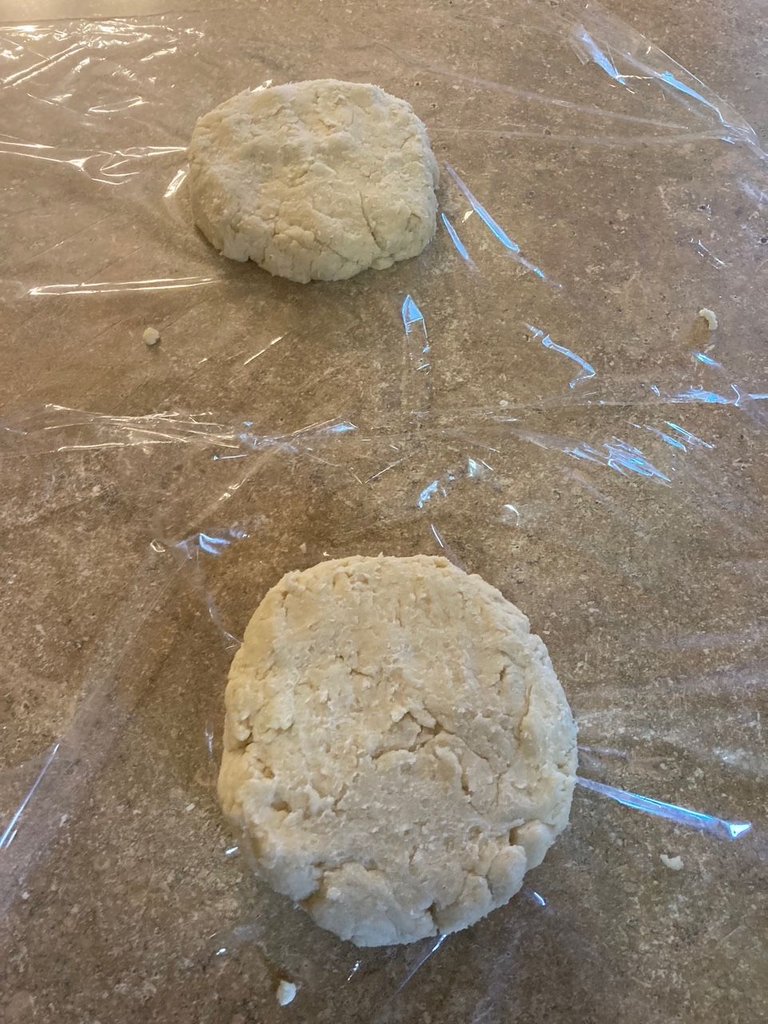 To start with, I measured out the strawberries and blueberries and plunked them in a stock pot. Now right now I have about six billion things going on, so this recipe needed to be a get it done from start to finish without a bunch of fuss sort of scenario, which means I did not thaw the berries, I threw them right into the pot in their frozen state.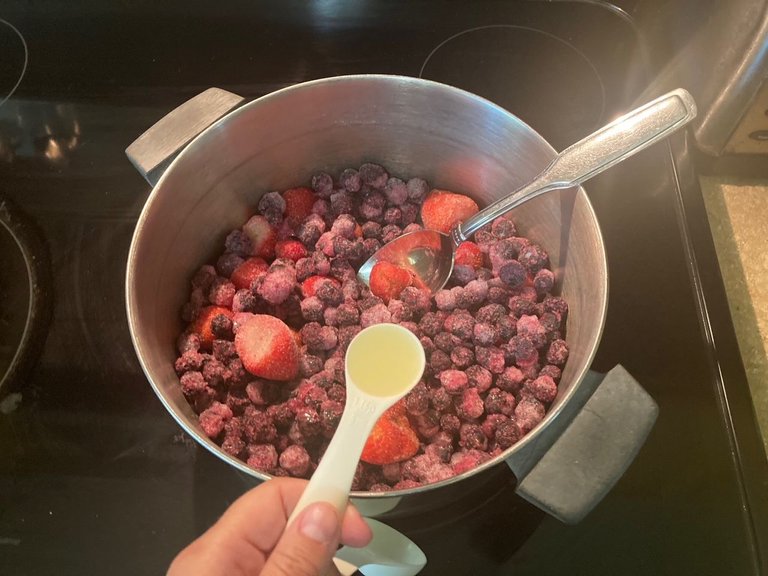 Next, I added a little lemon juice and gave it all a stir.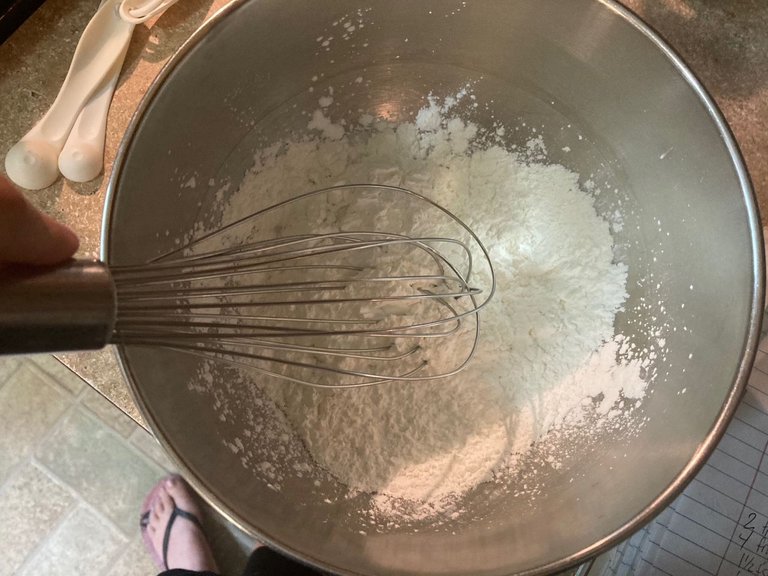 In a separate bowl I measured out some sugar and a respectable amount of cornstarch and whisked together before adding it to the fruit. Then I turned the stove on med-low, plopped a lid on the pan, and let it all do a simmer meld for about fifteen minutes.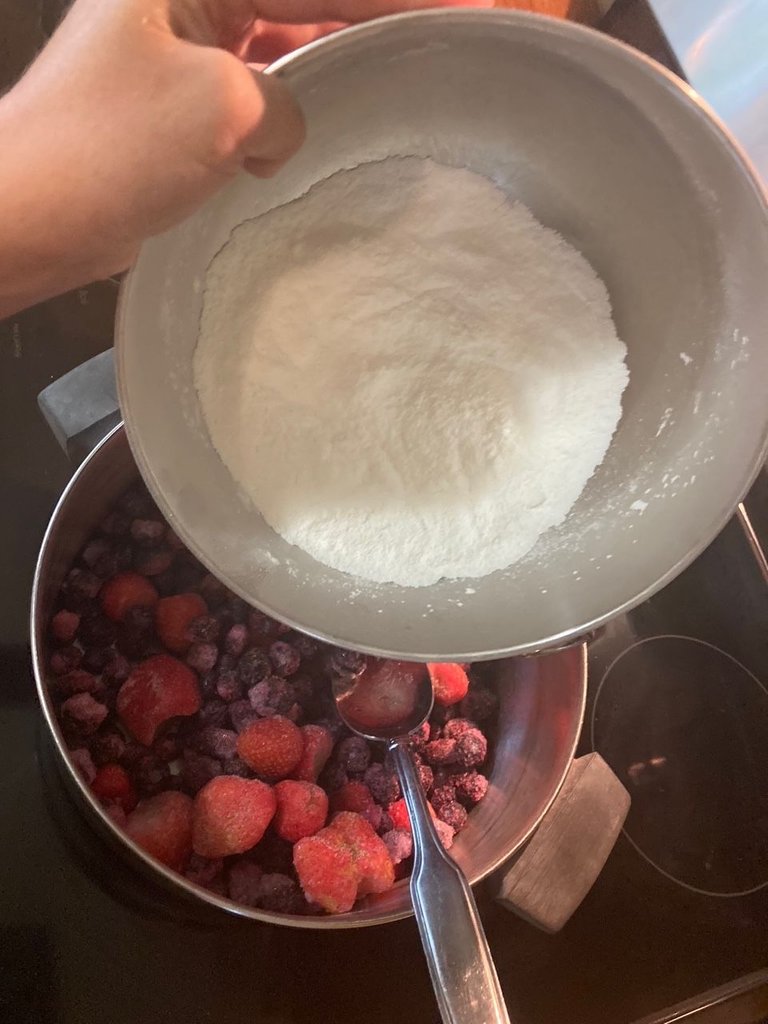 ---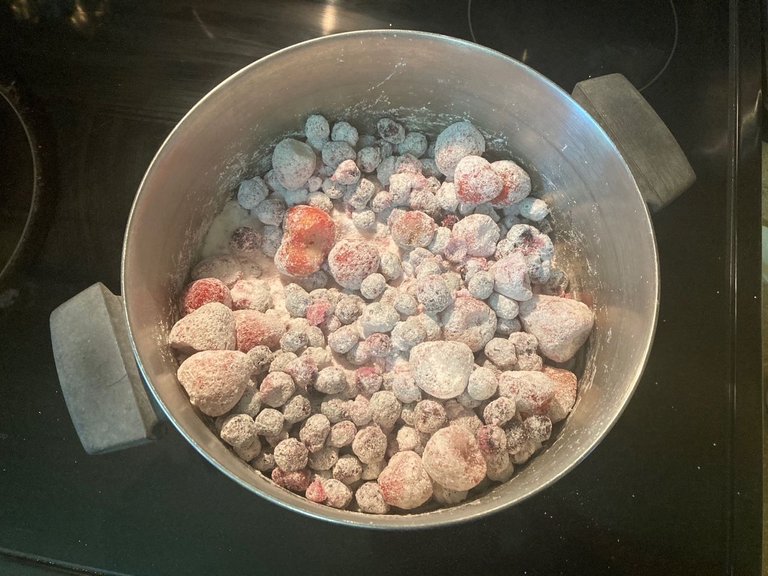 After the fruit had bubbled a bit and released some moisture, I turned the burner up to medium-high for a bit (about five minutes). Halfway through the bubbling brew process I saw that the moisture content was just not where I wanted it (blueberries have way less moisture than strawberries) so I added a bit of water (noted in the recipe) and gave it all a bit of a stir.
Now, I don't like massive chunks of fruit in my pies, so while I was doing the boil hard part of the recipe I used my great grandma's potato smasher and gave everything a bit of smash.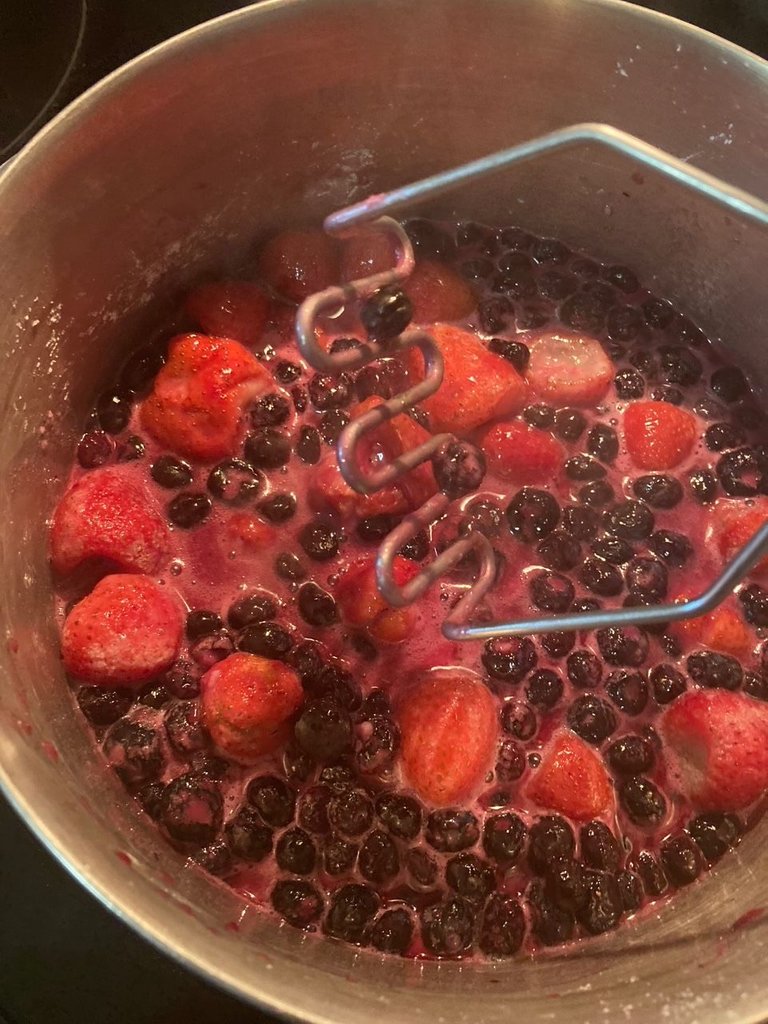 The filling turned out lovely. A purple plethora of berry flavor and visual gloriousness!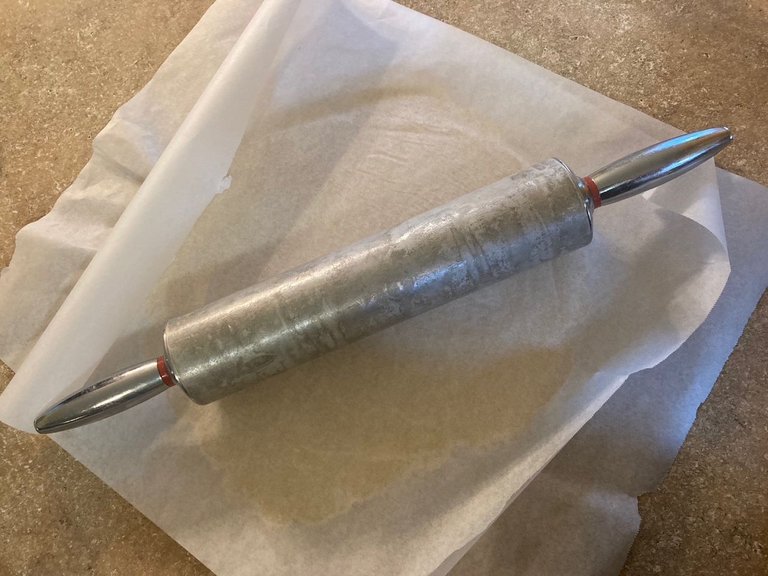 Then I got to rolling....the pie dough out. I use two sheets of parchment paper for that job. Also, I am no pie-ologist, in fact I'll admit, I am pretty horrid at rolling out and putting together pies. I mean, I am getting better at it, it's just not my forte. Flavor, texture, and taste are my thing. Aesthetics I am working on.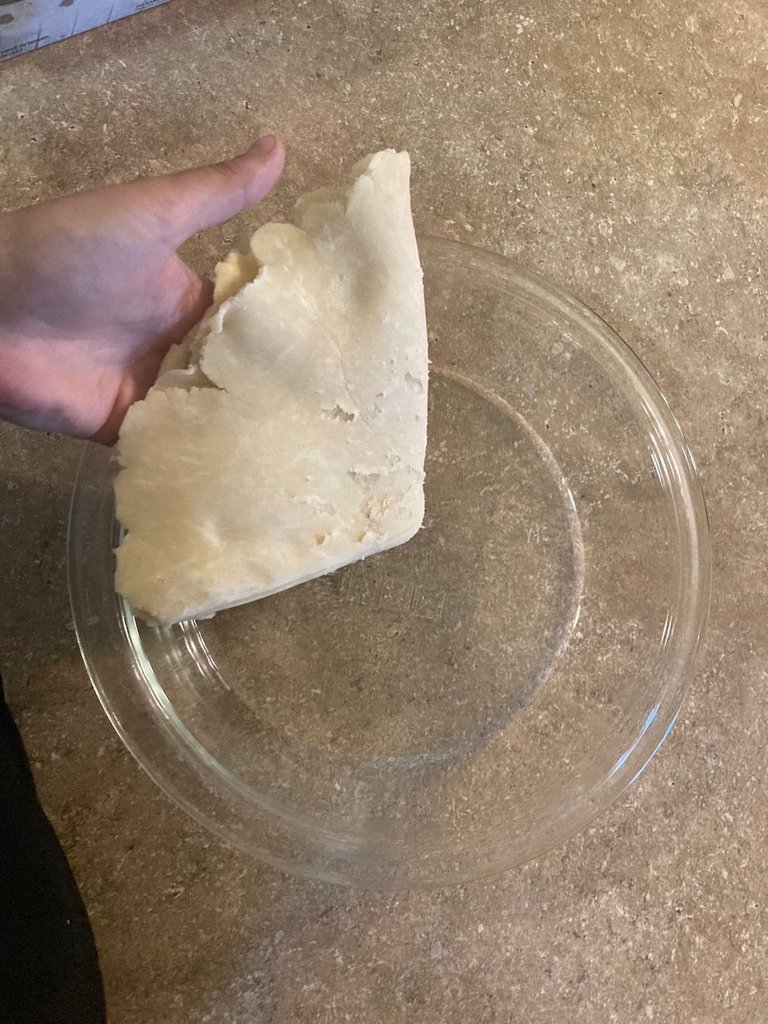 ---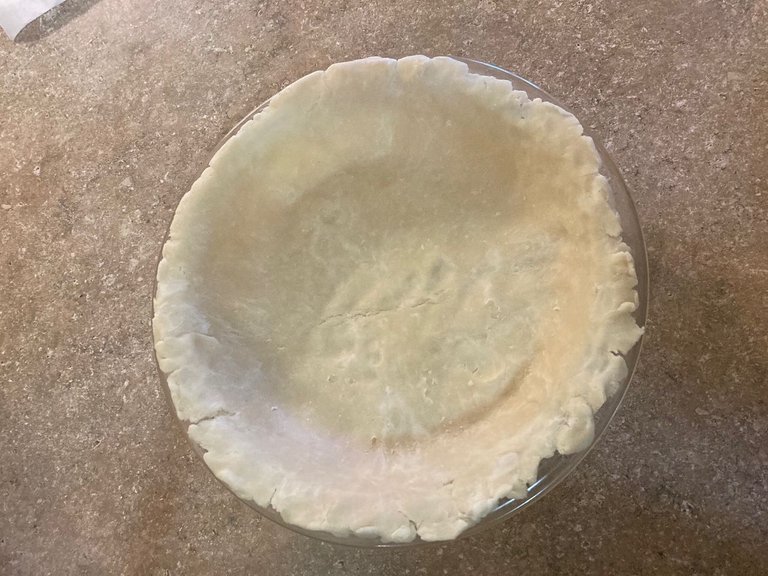 ---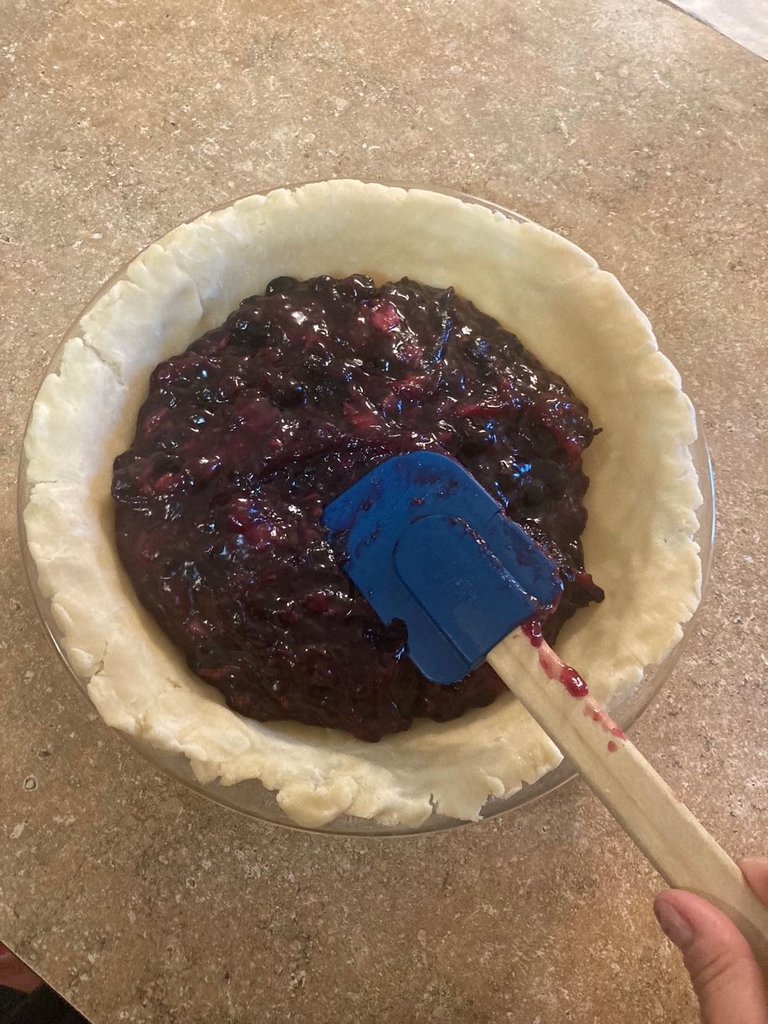 Disclaimer delivered, you can see just how below par my lattice strips and weaving technique are, plus my pie crust was being mean to me due to the heat and was coming apart at random intervals.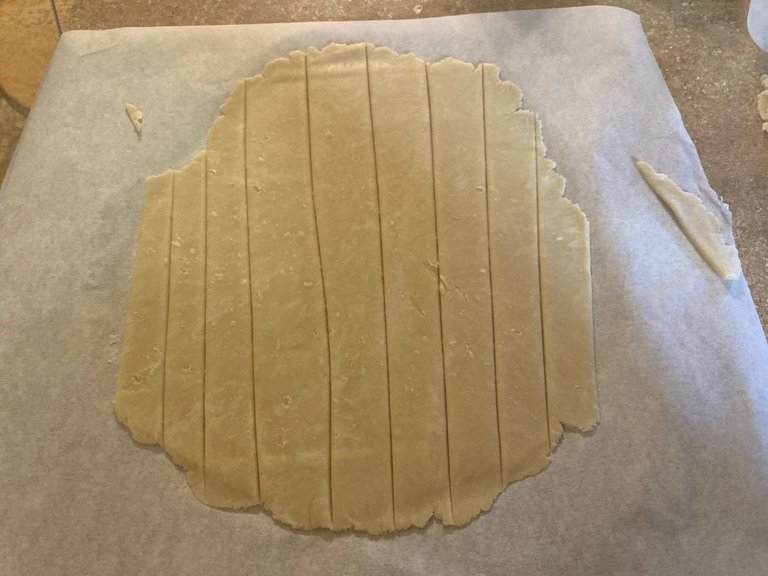 ---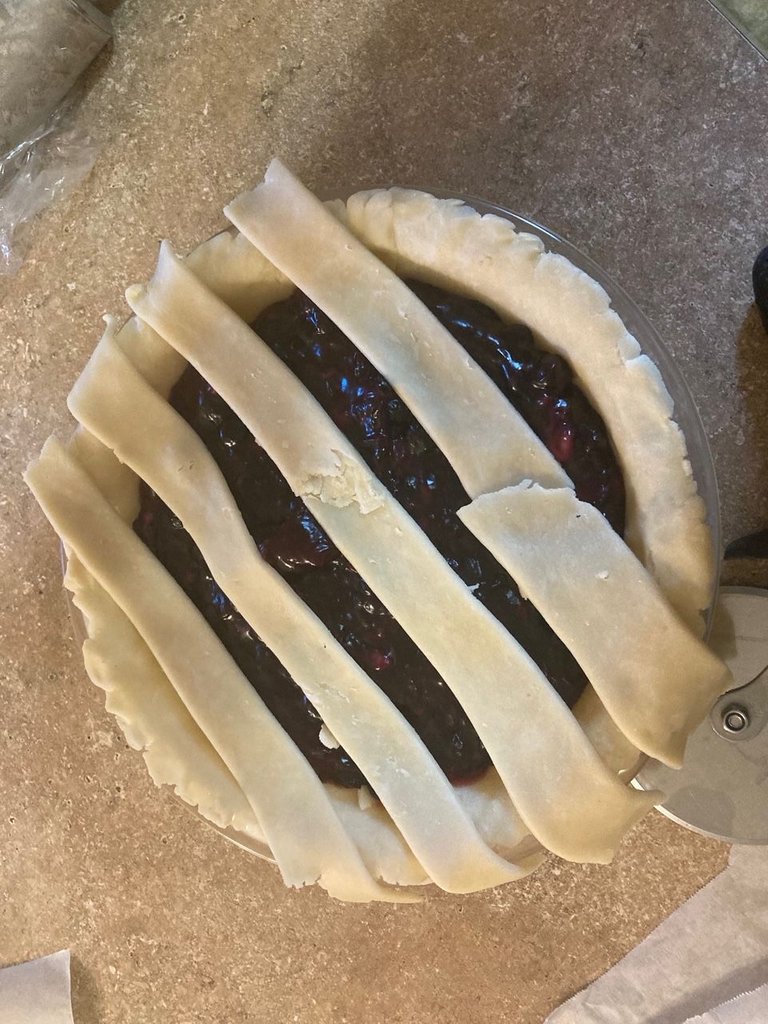 But...I got er' done, and honestly, I was pretty proud with how it turned out!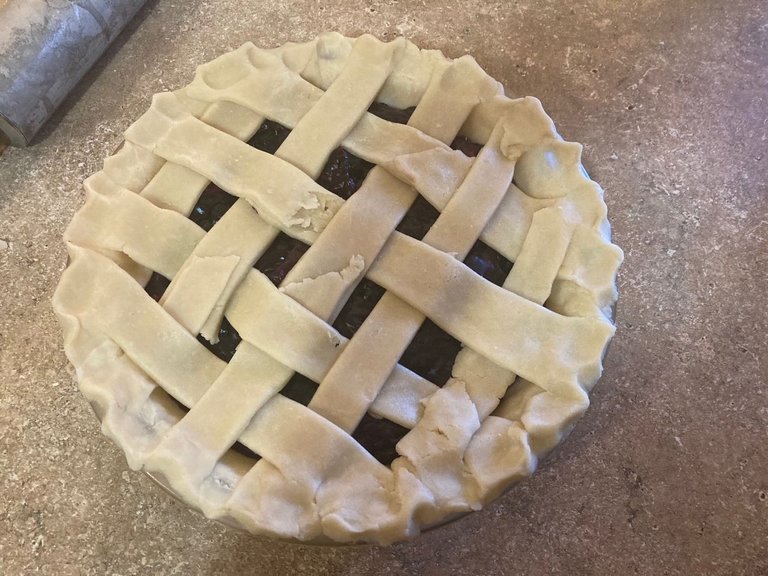 Now here's the sad part of this tale. Not only was yesterday a full day of all sorts of farming, pie baking, and a birthday party, but I was also my dear friend's date to her annual company picnic at Stateline Speedway.
So, what this means is that I didn't get a picture of the pie in its finished glory. It truly was a beautiful, golden brown beauty, and even more important than that, the pastry tasted amazing. Like seriously, we devoured that pie with scoops of vanilla bean ice cream on top in minutes.
So the pie was a win, but the Kat blogger sorta failed in regards of documentation.
But please, don't let my oversight stop you from trying this pie recipe because it really was easy to whip up and the combo of blueberries and strawberries baked in a flaky crust was pretty dang divine!
---
At least my gaming pack thought so!
---

Strueberry Pie

2 cups frozen strawberries
4 cups frozen blueberries
1 1/2 tsp lemon juice
1 cup sugar
1/2 cup cornstarch
1/2-1 cup of water

1 double pie crust

Mix frozen berries and lemon juice together in a pot. In a mixing bowl whisk cornstarch and sugar together. Add to berries and stir.

Turn stove on medium-low heat and cover pan. Let meld for fifteen minutes.

Then, turn stove up to med-high and bring to a boil. Boil five minutes while stirring constantly. During this time I add at least 1/2 cup of water as the mixture stirs to get the consistency of filling I want. You may need up to a cup of water.

Take berry filling off of stove and set aside to cool a bit. Preheat oven to 350 degrees Fahrenheit.

Roll out pie crust and line pie plate with one crust. Add filling.

Roll out second pie crust and cut into strips for a lattice top. If you don't know how to lattice there are some super awesome tutorials on the web, just search for how to lattice a pie crust!

I brushed an egg wash (1 egg and 1 TBSP of water whisked together) on the top of my crust for a golden brown pie looks awesome reasons. I know everyone has their own way of finishing a pie, that's just what I did in this recipe.

Place strips of foil around the edges and place pie in preheated oven for 35-40 minutes, rotating the pie about halfway through baking time and removing the aluminum foil strips ten minutes before the timer is done.

Let cool, slice, serve, and enjoy!
---

---
And as most of the time, all of the images in this post were taken on the author's pretty fly for not being a pie iPhone.
---
---