Hello all Foodies Lover in the world
Hope everybody on this site also had a great day. Today I present to you a regional food recipe. This dish is known as "Choya" in our regional language. Is this dish popular in any other region or not? what is it called? In fact, I can't say for sure. However, it is a common food in our village. Anyway let's see how it can be made.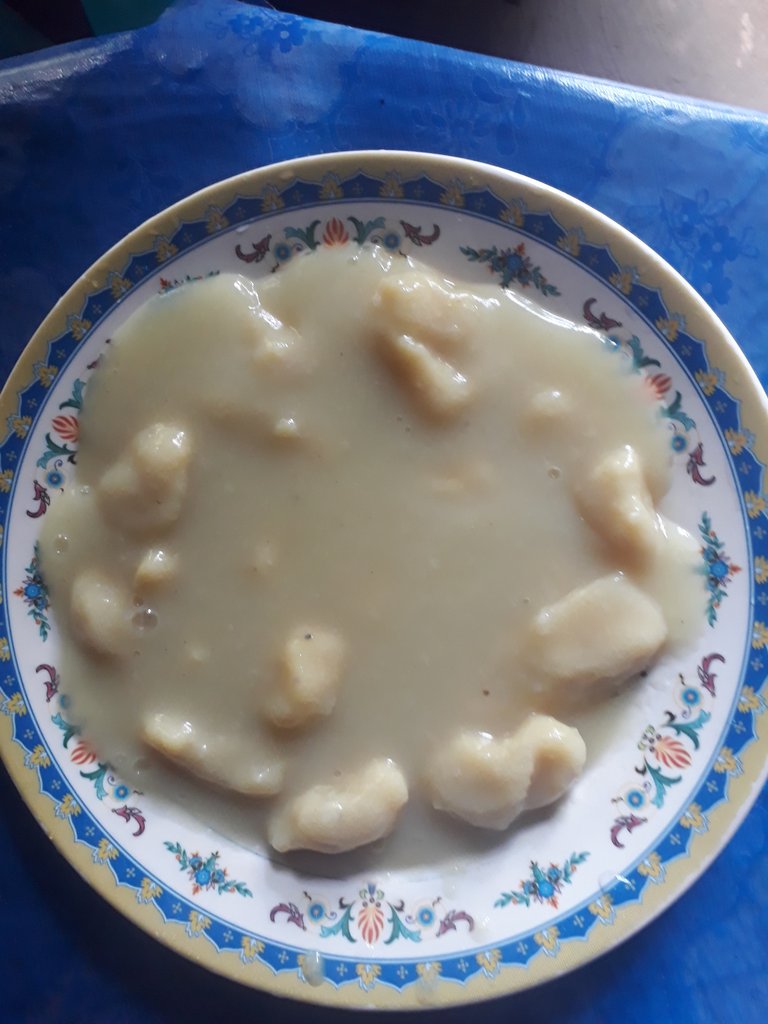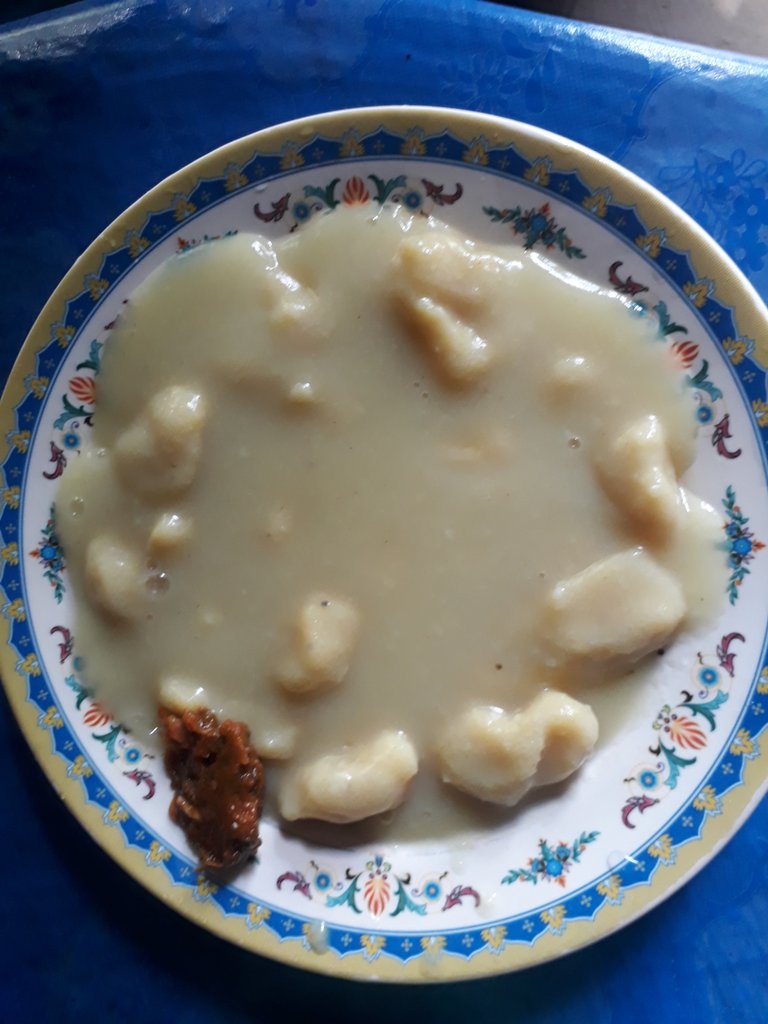 Whatever ingredients are needed to make the dish
- Roasted rice
- Yellow
- Salt

How to make the food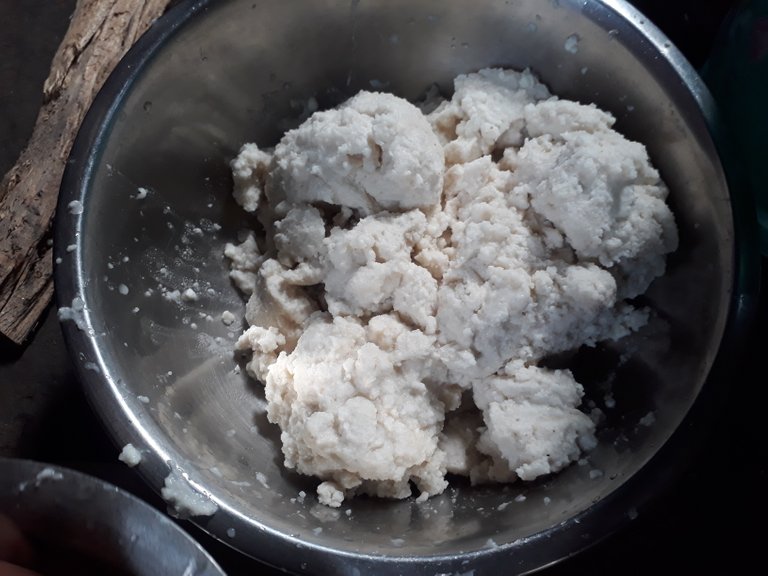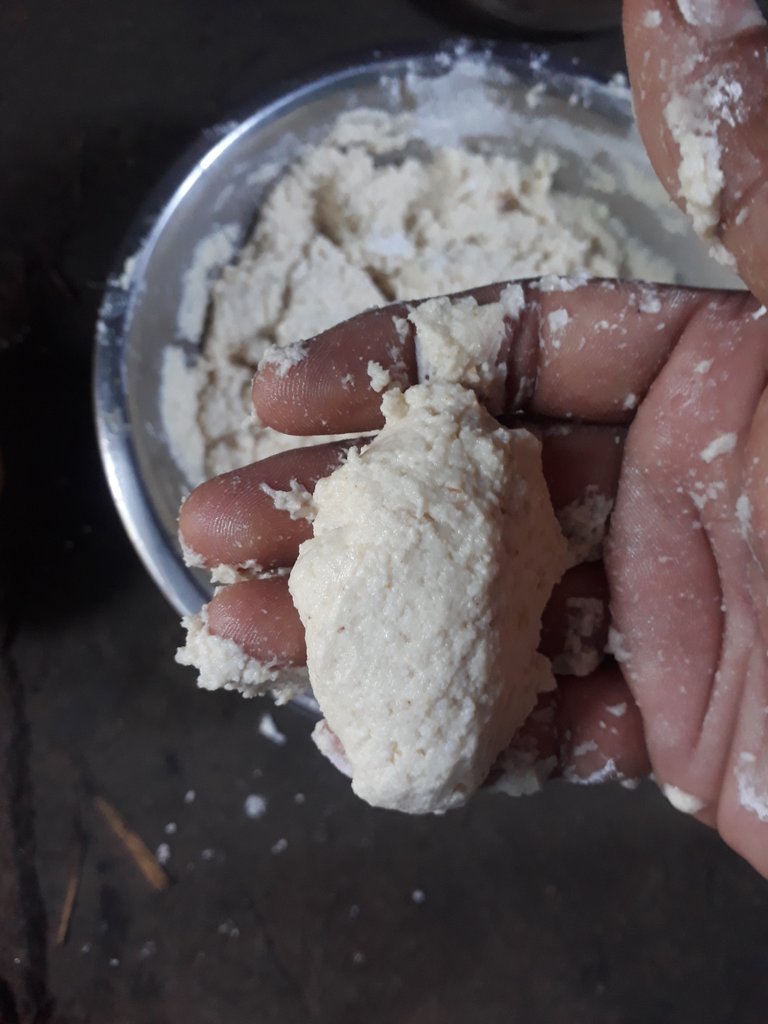 First soak 300 to 400 grams of sun-dried rice or roasted rice in water for a few hours.
Then grind them well. So that these are like paste.
Take the roasted rice paste in your hand and make it like Naru like in the picture above.
Then continue to heat with the amount of water in a pan. After a while in that hot water, the part that you have made like Naru. Pour it in hot water.
Dissolve such a small amount of paste in water and pour the mixture into a pan. Then add turmeric and salt to the pan.how much you needed.
After a while you will see that the food is ready.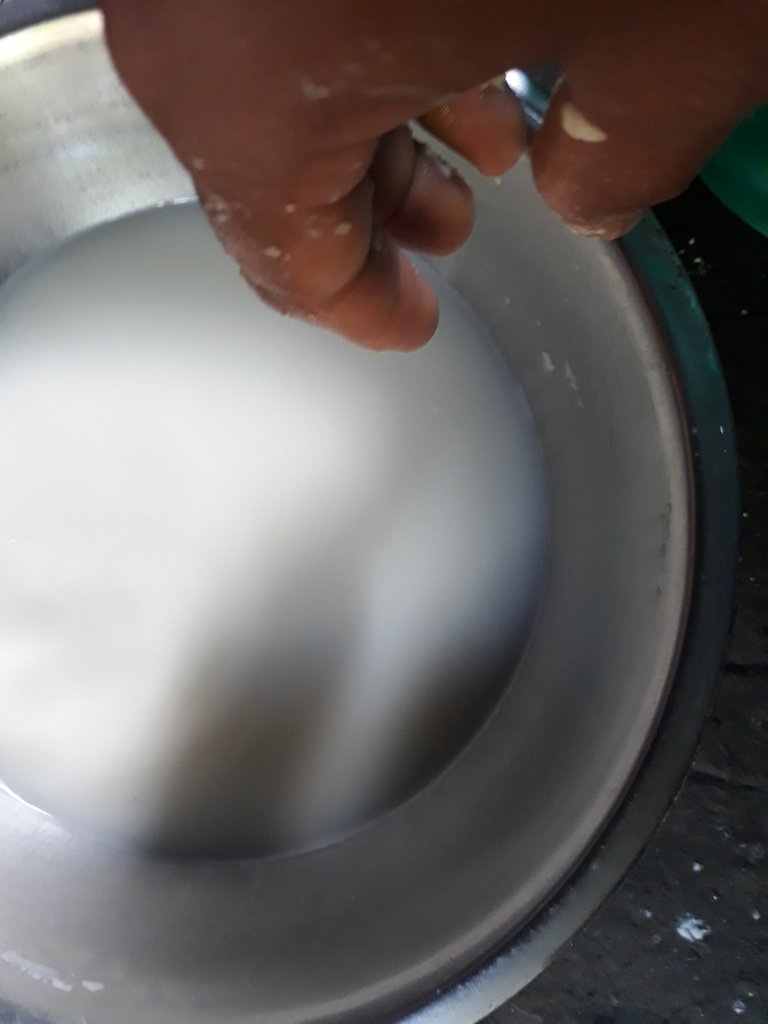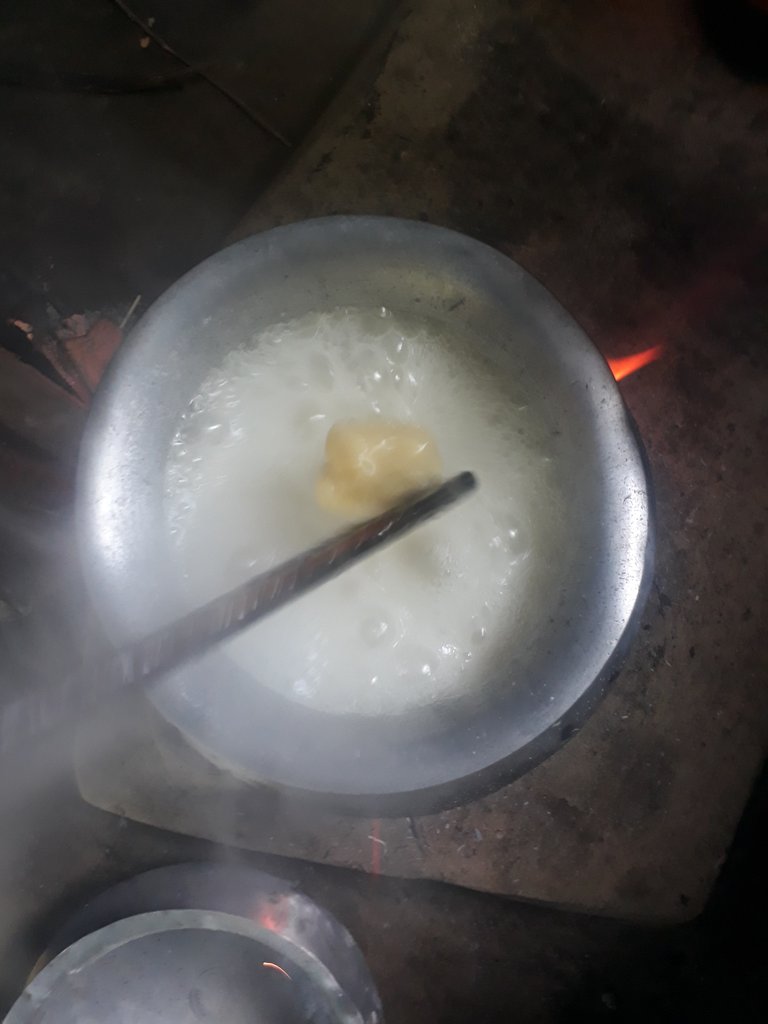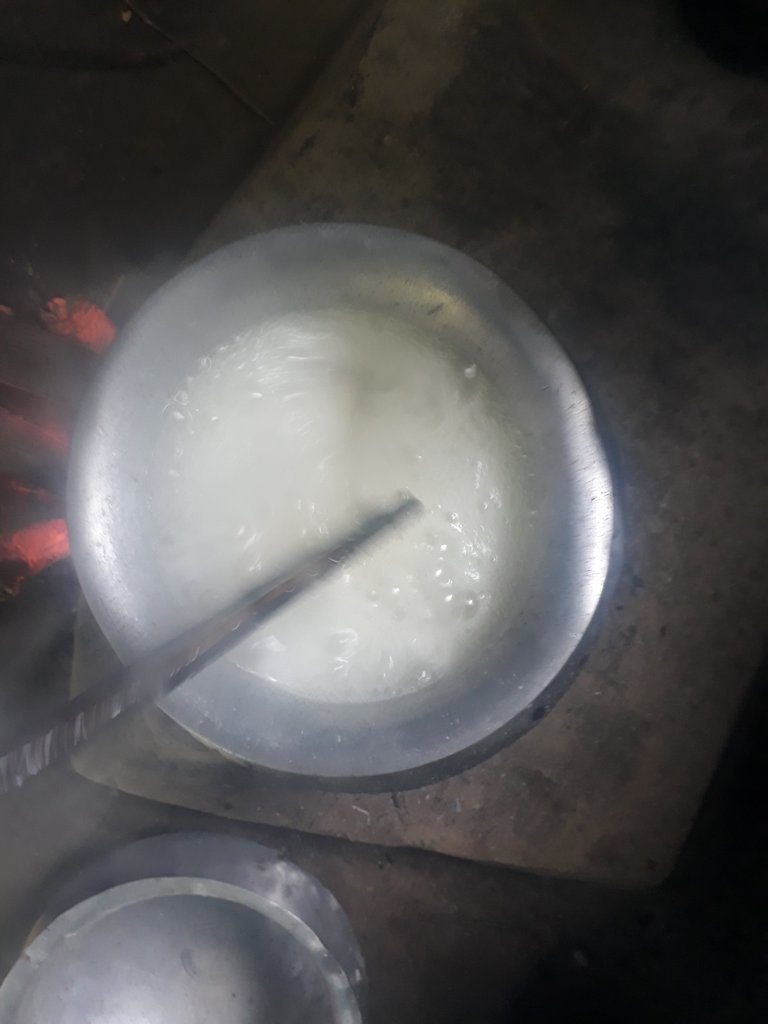 The food was ready. Now you can eat it with any mash if you want.
This dish is my father's favorite. It's not that I don't like it. The funny thing is, when my father has a fever, he eats more of this food with chili paste. He said, "I get better fever by eating choya with chilli paste." In fact, sometimes it happens.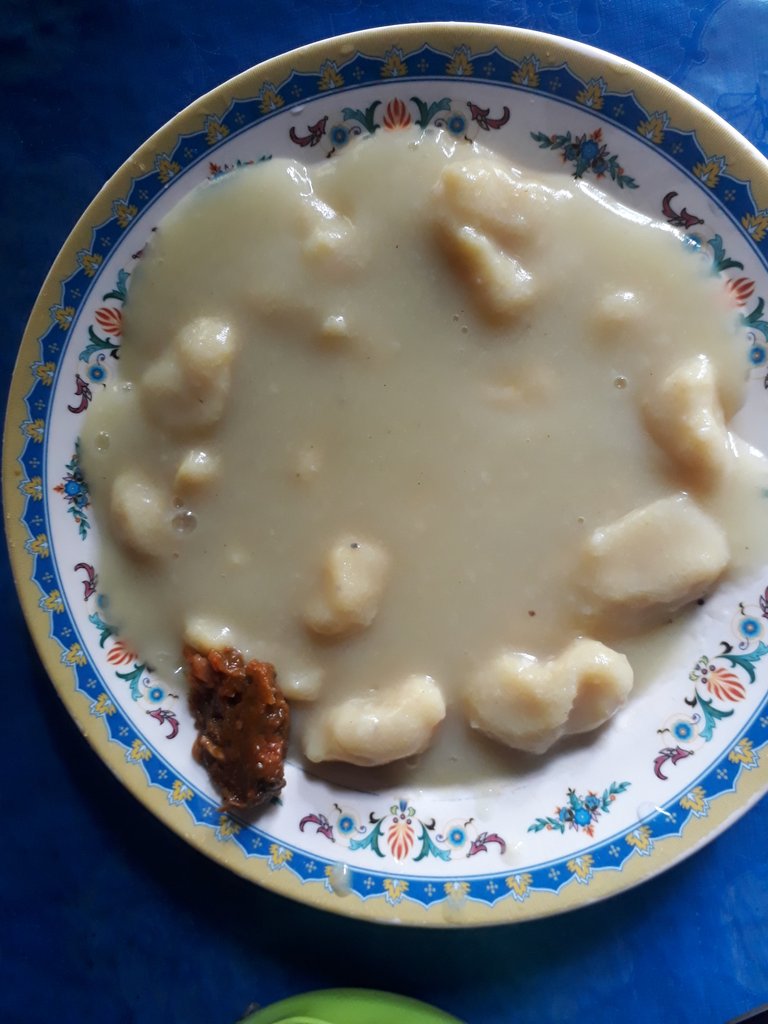 Thanks everyone for taking the time to read my post. You can try the food prepared at home. I hope you will have a different experience. Thanks again everyone.
Thanks For Your reading and visiting
@kawsar8035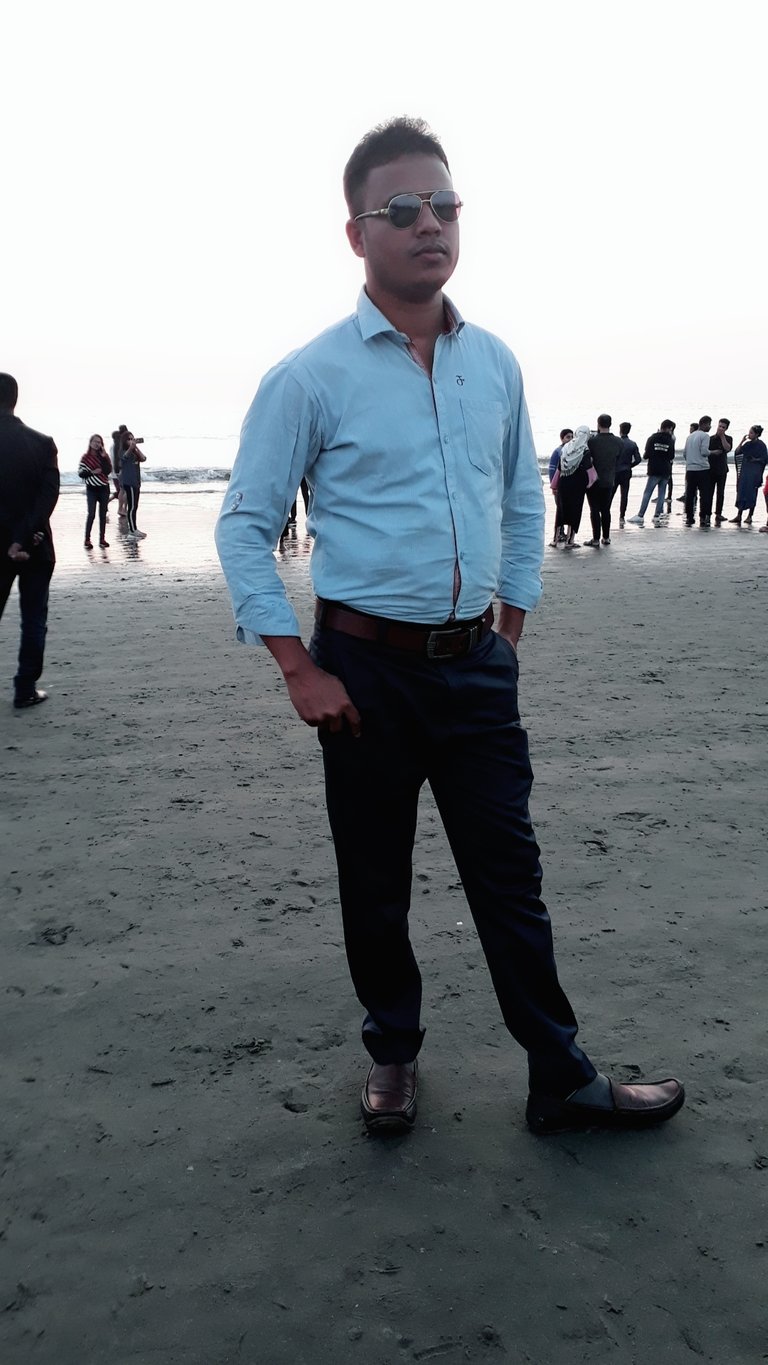 I am Md. Kawsar Hasan. I am Bangladeshi and proud to introduce myself as a Bangladeshi because I love my country so much. Because this is my motherland. I am engaged in the teaching profession. When I can teach my students something new, I have a different feeling. I also like to learn and do something new every day, I like to mingle with new people and like to learn something new. I always think of myself as a student of nature. Because we have a lot to learn from nature. I just try small to learn. I love to travel. A lot can be learned from nature through travel. Love to learn and write. I have been trying to write since I was a child and that is why I often fall behind in writing. I try to respect people. I think if you respect someone, your self-esteem does not decrease but increases.