A Simple, Quick & Healthy Dish: Pasta-less Raw Veggie Lasagna
What is this? Healthy lasagna? Who wants that? Lasagna is supposed to be carb & cheese filled gooey goodness...
I used to agree.
But ever since I'm trying to stay on the more (health) conscious path, I've been trying several different recipes that are just much healthier for us.
If you love veggies, and want to whip something up in no time, without the oven cooking times of a normal lasagna, then this is for you!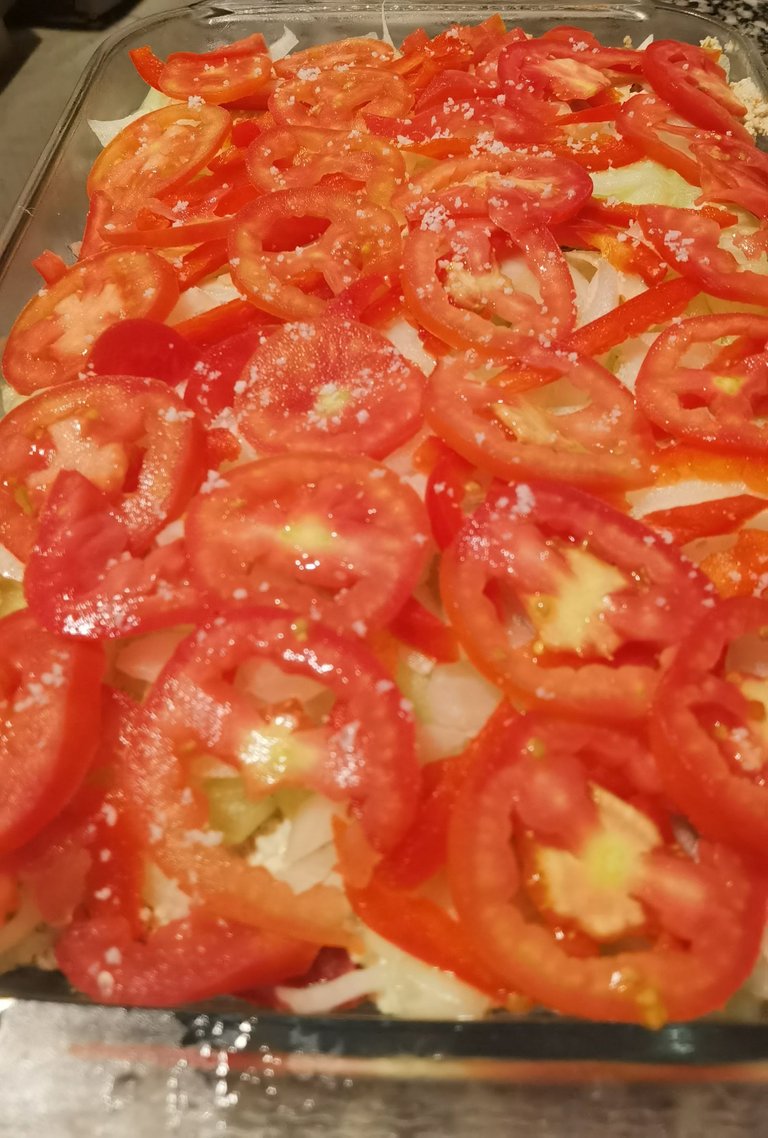 The ingredients are quite simple. And you can add to it whatever you like.
I make a 'plant based cheese' and use pesto in this recipe.
You can easily make the pesto, or use store bought one. This is what I did but I prefer to make my own.
The Ingredients & Recipes
For the lasagna:
1-2 Good sized cucumbers
5 Tomatoes
1-2 Bell Peppers (Paprika)
1 small onion
2 cloves of garlic
1 Courgette (Zucchini) if you like
And pretty much any kind of raw veggies you like
My recipe in the pictures didn't have courgette because my kids don't like it too much. I'd add it though if it was up to me.
Wash the veggies and cut the onions, garlic, and bell peppers.
I make thin slices of the cucumber and/or courgette.
For the plant-based 'cheese'
Around 250-300 grams of nuts. This can be any nut. I like to use walnuts, or cashew. For this recipe I used peanuts, and they didn't disappoint!
Oregano, either dried or fresh.
Basil, dried or fresh.
Olive oil or coconut oil, about 2 spoons full.
a tiny amount of water
salt and pepper if you like
I love using nutritional yeast flakes in this because it replaces salt, and gives it a bit of a cheesy taste.
First I throw the dry nuts into my blender, or you can use a food processor if you have one. You won't need much time to turn the nuts into something that looks like flour, or you can leave it a bit chunkier, if you like some texture.
I then mix in the herbs, water, and oil.
Mix this until you have a smooth, but not too thin consistency.
It should be spreadable like cream cheese.
For the pesto
Basil, preferably fresh
Fresh garlic cloves (1-2)
pine nuts, or sunflower seeds
Nutritional yeast (if you like)
olive oil
Blend all of this together et VOILA!
You can make more than enough and save this in the fridge.
In a glass jar, you can keep this for about a week.
The Preparation
In an oven dish, you first layer tomato slices at the bottom, or the bell pepper.
I've done the cucumber on the bottom before but since it takes a while to layer, it usually makes for a bit of a wet lasagna, since the cucumber will lose quite a bit of liquid that will gather in the dish.
It's a bit of a trial and error kind of thing. But either way, it will taste good!
Layer the dish like this: bell pepper, tomato, courgette, pesto, cucumber, nut cheese, onion, garlic, tomato. Or however you see fit.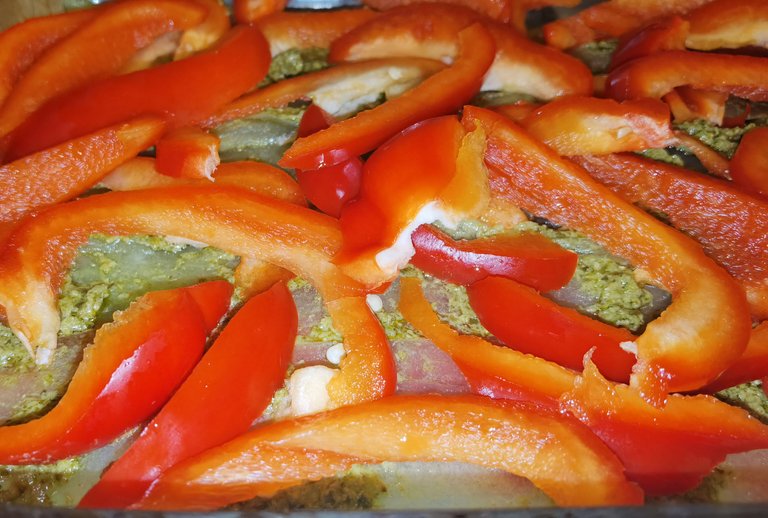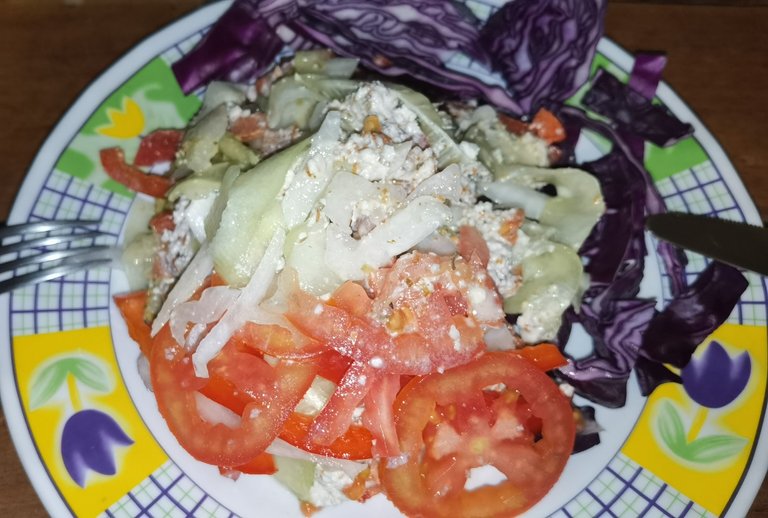 This is what my end result looked like!
The great thing is that there's no need for a salad, because the lasagna is also the salad hahaha.
But here we added some sliced red cabbage, which gives it a nice slightly spicy twist.
If you think you'll be hungry after this, you'd be wrong. The nut cheese adds enough filling for energy eating this as a light lunch or even for dinner. With or without bread.
And if you end your meal with my raw chocolate energy bombs for dessert, you'll be a happy camper!





As an affiliate with ledger, I receive a percentage of the sales generated through this link

---
---