[Esp]Crujiente pastel horneado de papas, queso y jamón./[Eng] Crispy Baked Potato, Cheese & Ham Pie.
Estimados amigos #hive, luego de saludarles, los invito a compartir un exquisito pastel horneado de papas, queso y jamón, de fácil, práctica y económica preparación, el cual les encantará. El mismo puede degustarse solo o como guarnición importante de las comidas.
Dear friends #hive, after greeting you, I invite you to share an exquisite baked cake of potatoes, cheese and ham, easy, practical and economical to prepare, which you will love. It can be eaten alone or as an important garnish for meals.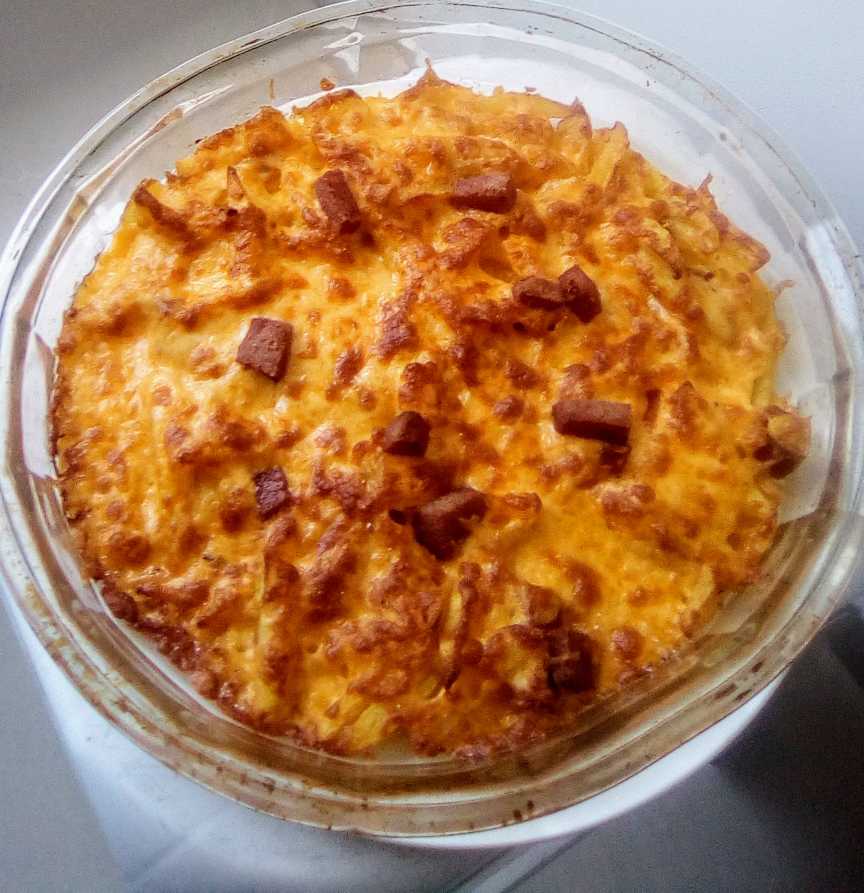 Ingredientes.
Papas.
Queso amarillo.
Jamón.
Sal.
Aceite.
Ingredients.
Potato.
Yellow cheese.
Ham.
Salt.
Oil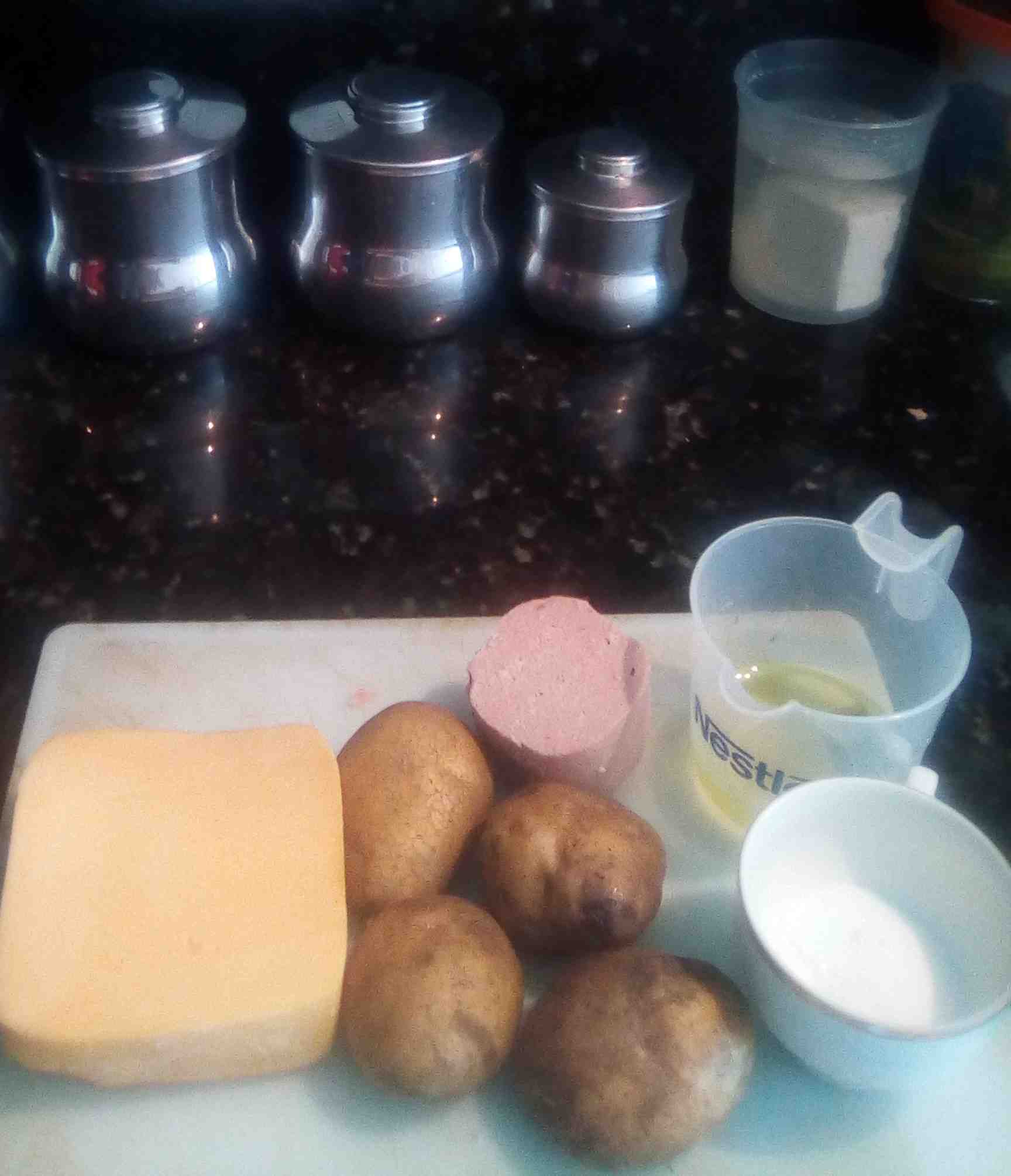 Tasajeamos las papas en trozos largos.
We price the potatoes in long pieces.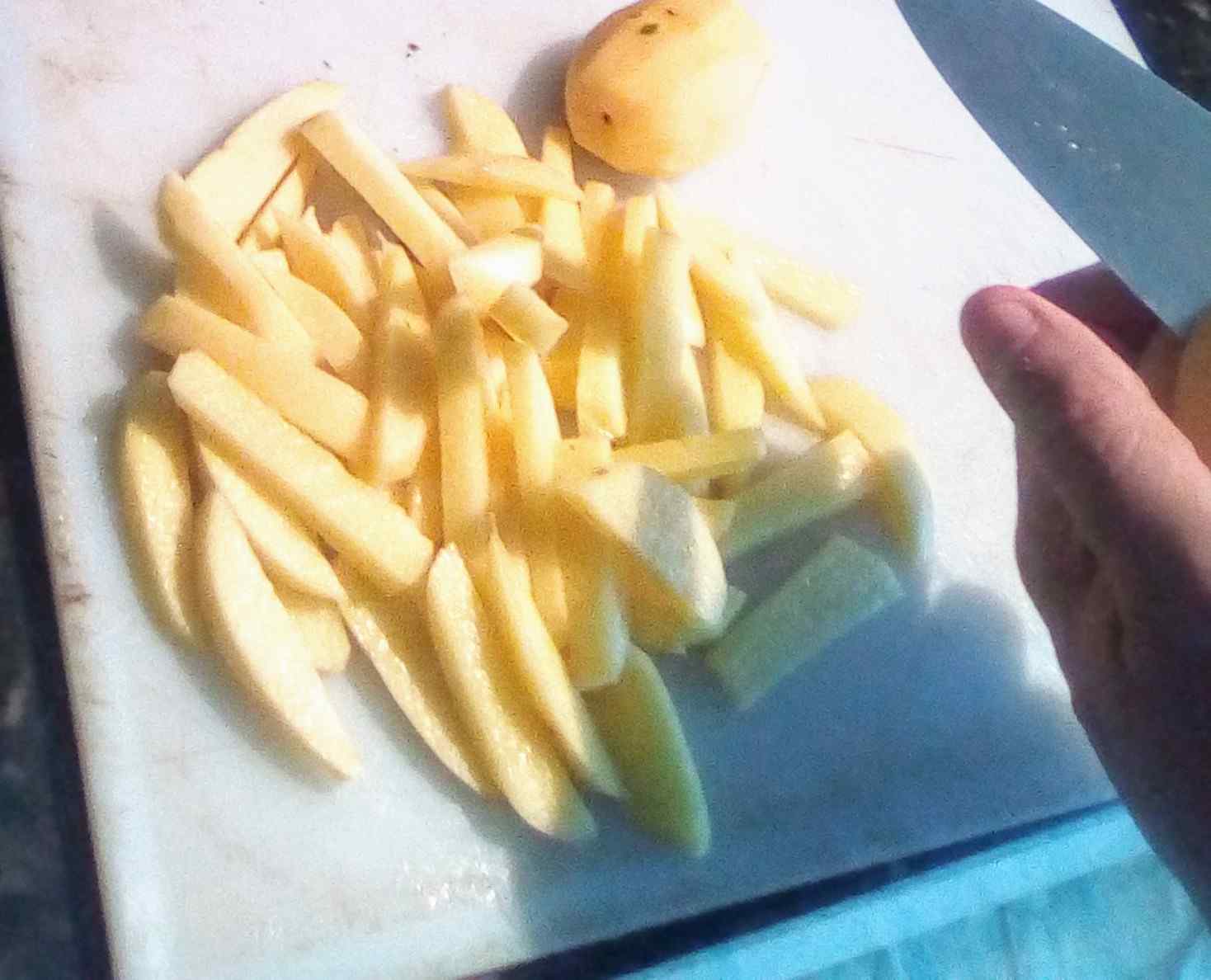 Picamos el jamón en cuadritos pequeños.
We chop the ham into small squares.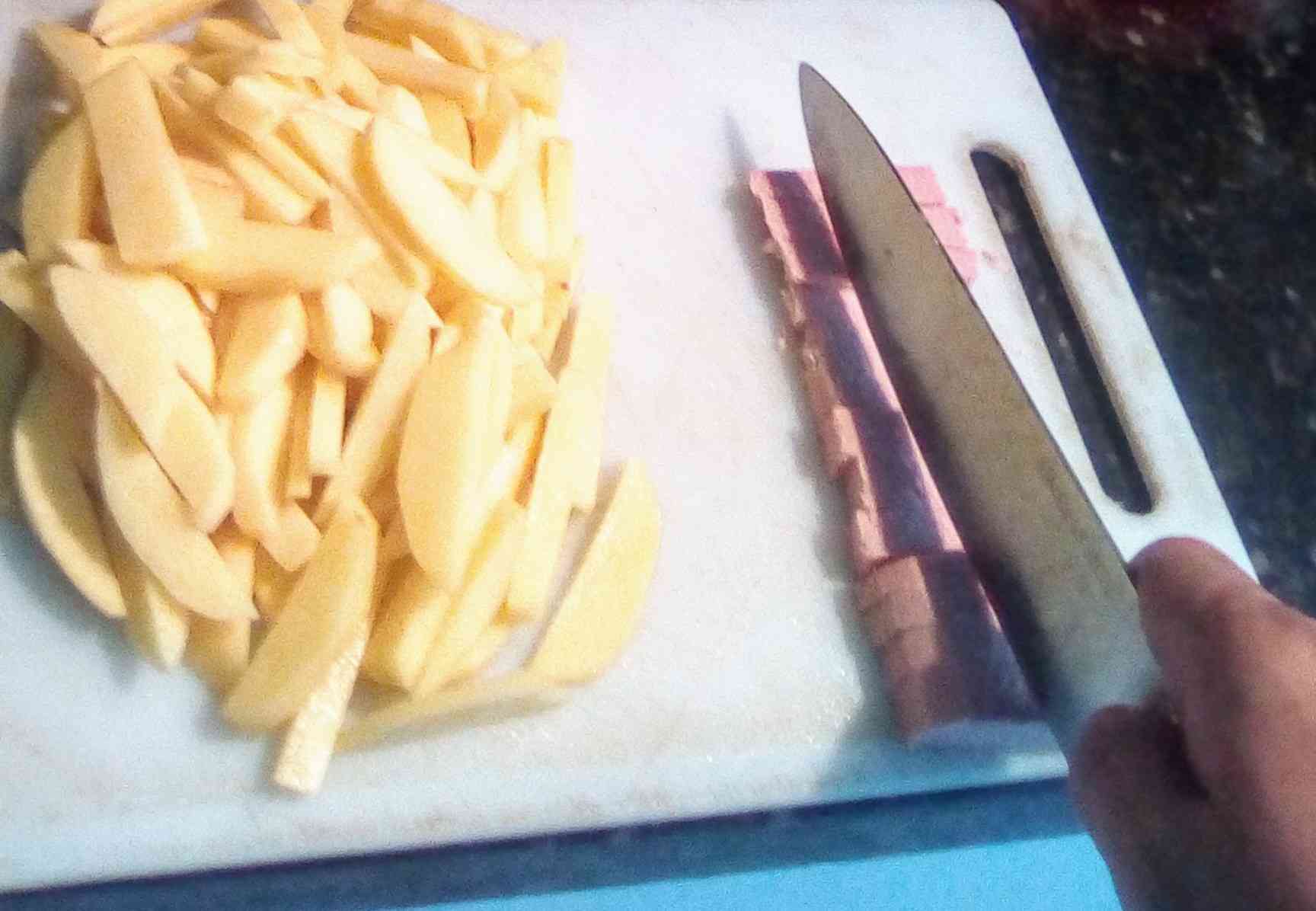 Rayamos el queso amarillo.
We scratch the yellow cheese.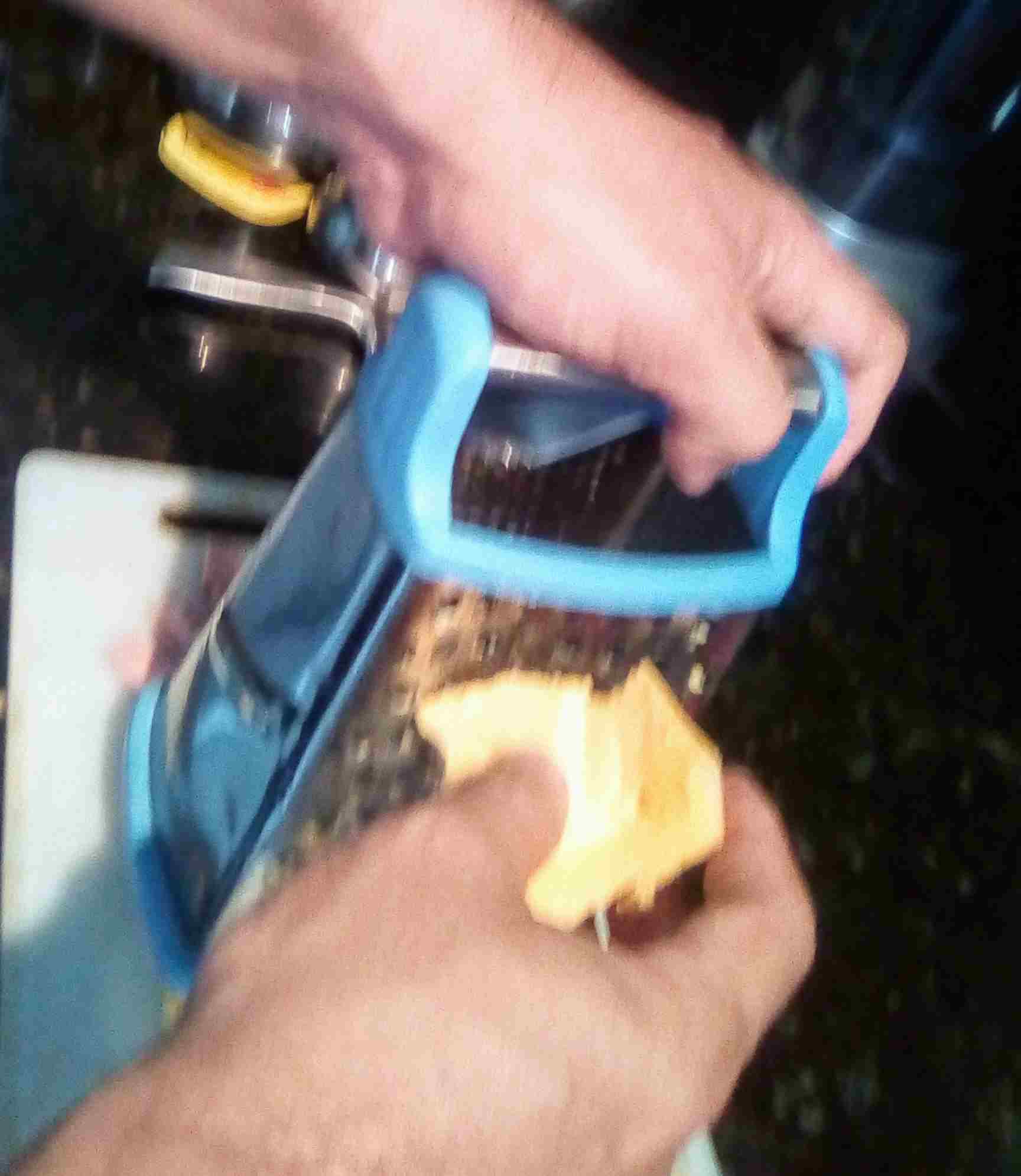 En una cacerola humedecida en aceite, colocamos el jamón a cocción por cinco minutos, verificando que no se queme.
In a saucepan moistened in oil, put the ham to cook for five minutes, checking that it does not burn.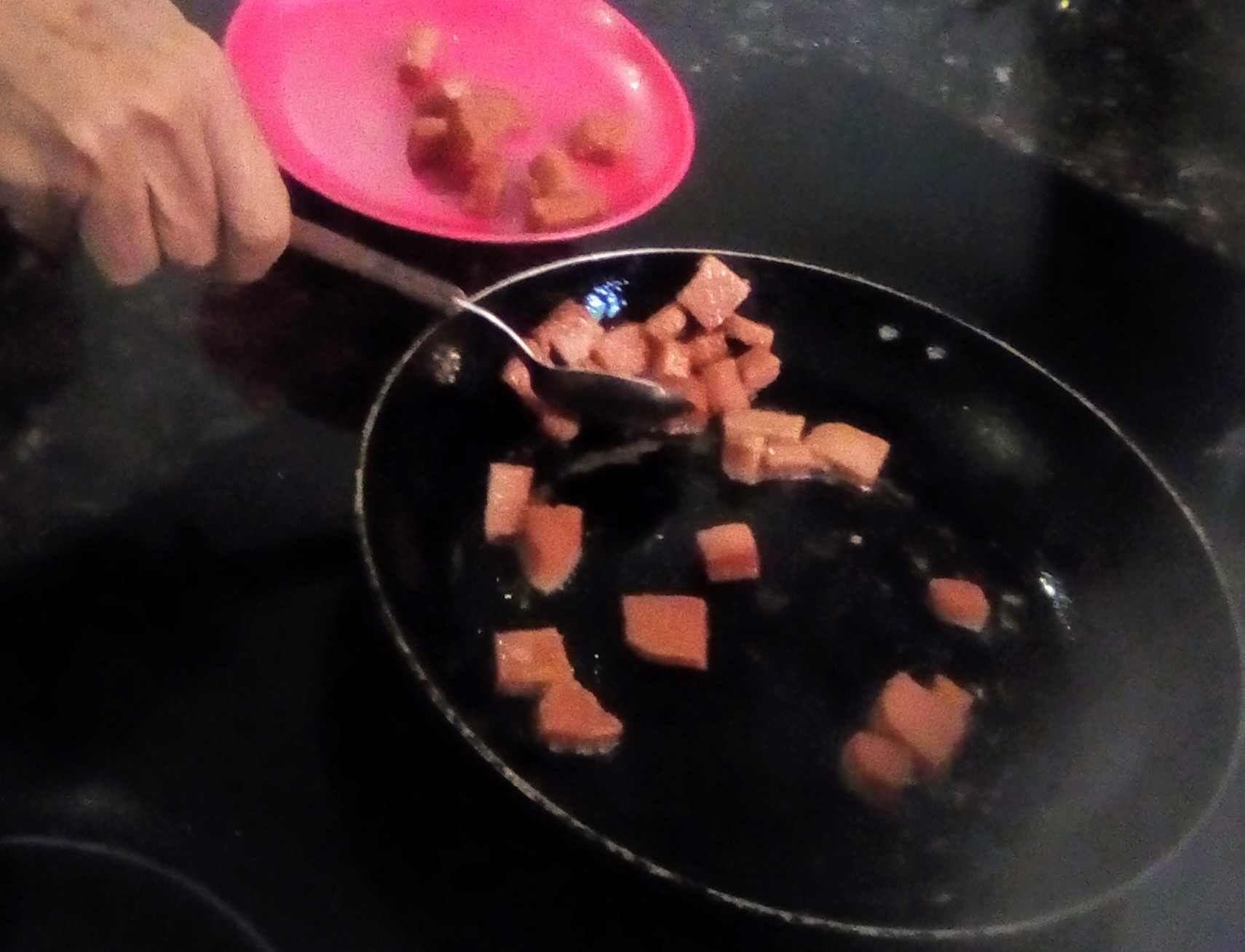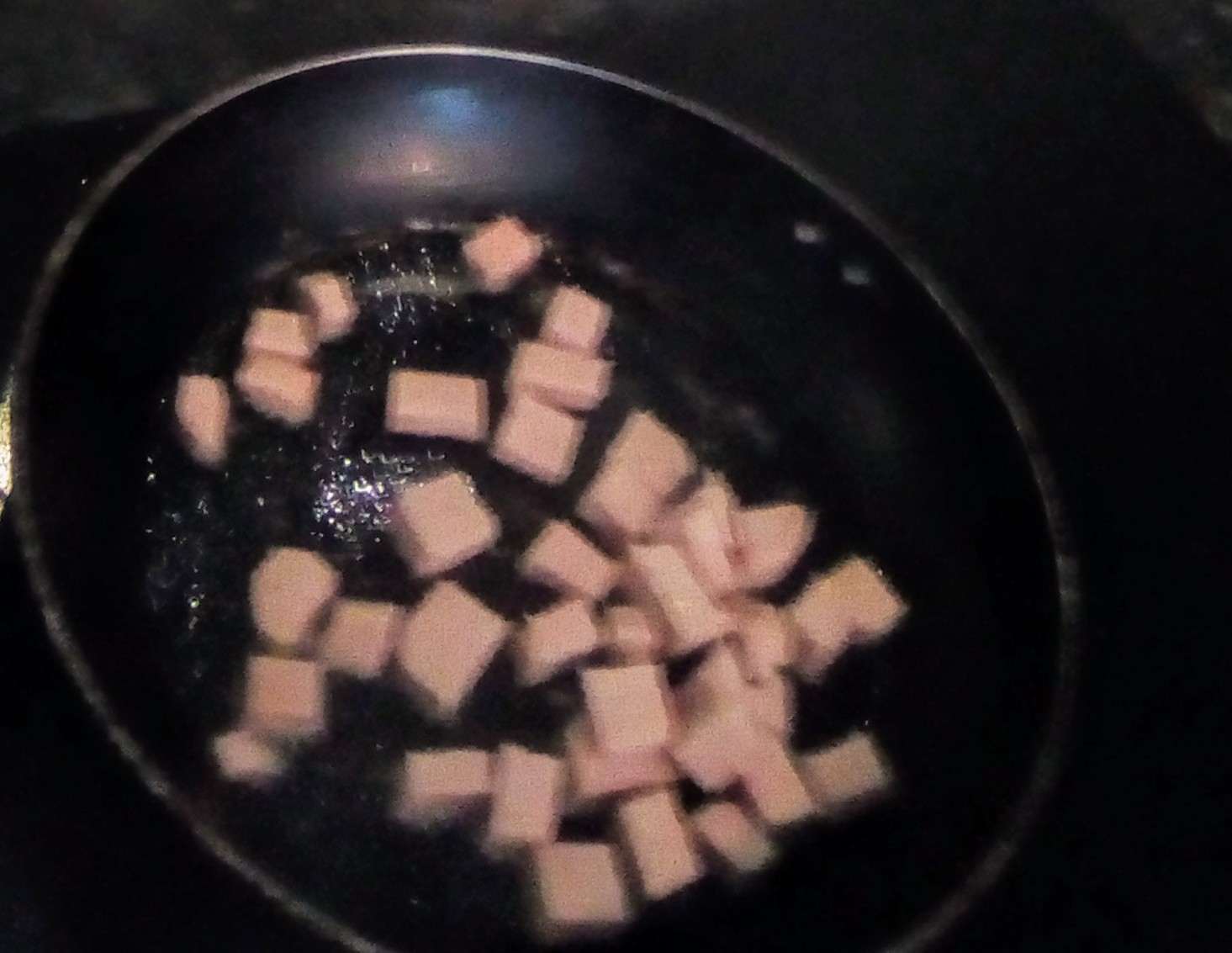 Ubicamos las papas cortadas en un sartén con suficiente aceite, a fuego alto, durante 15 minutos, comprobando su cocinado.
We place the cut potatoes in a pan with enough oil, over high heat, for 15 minutes, checking that they are cooked.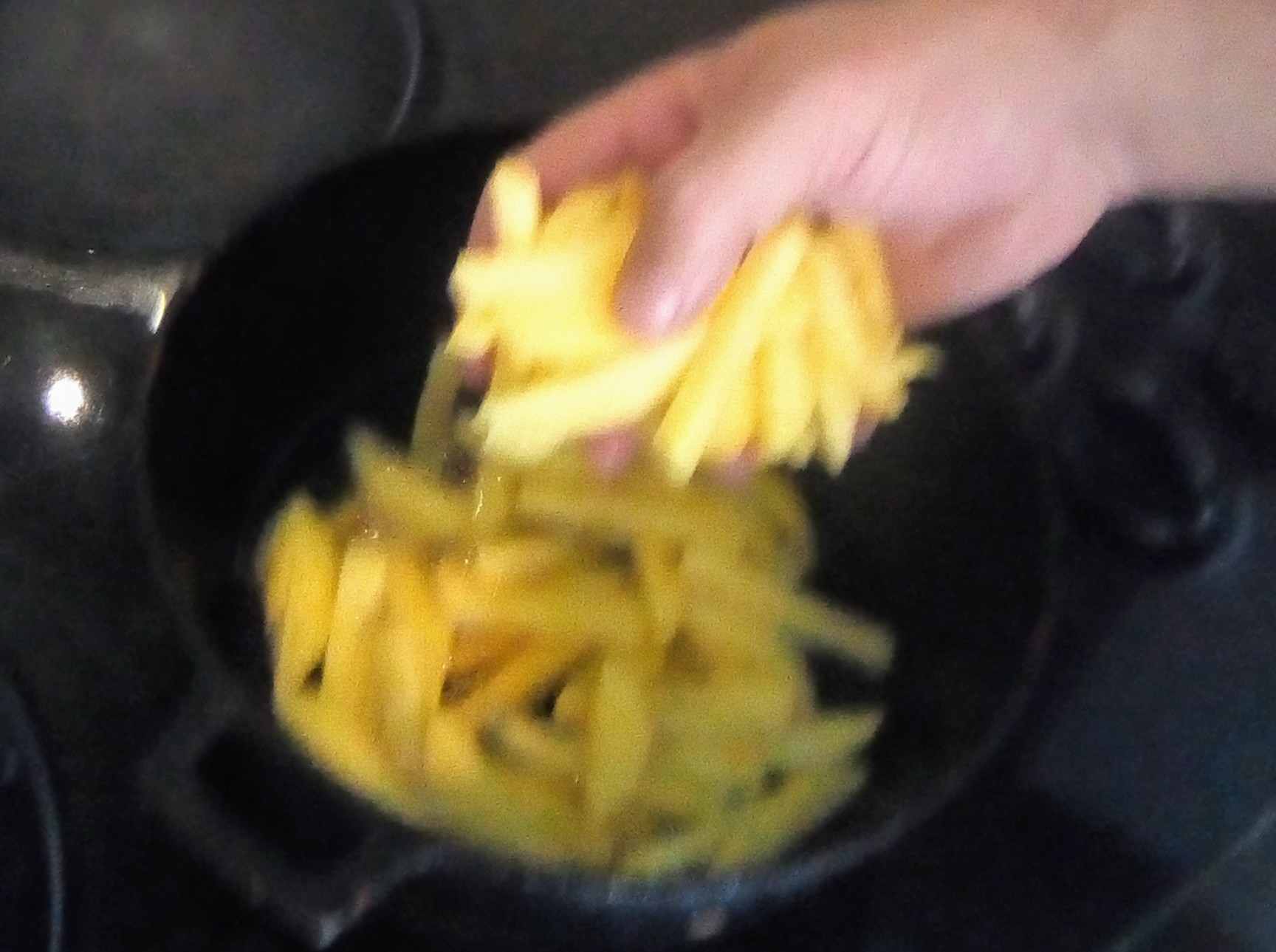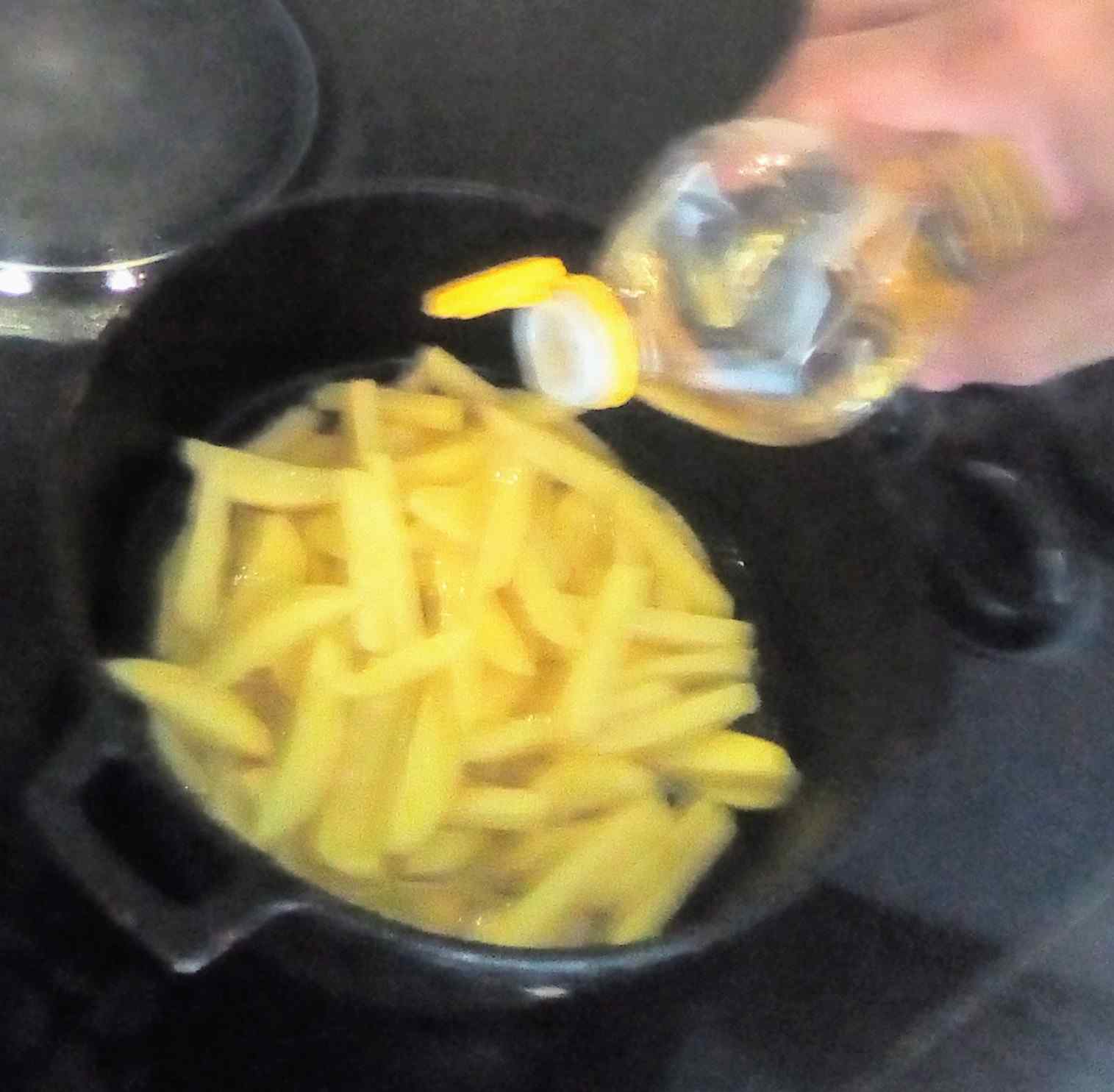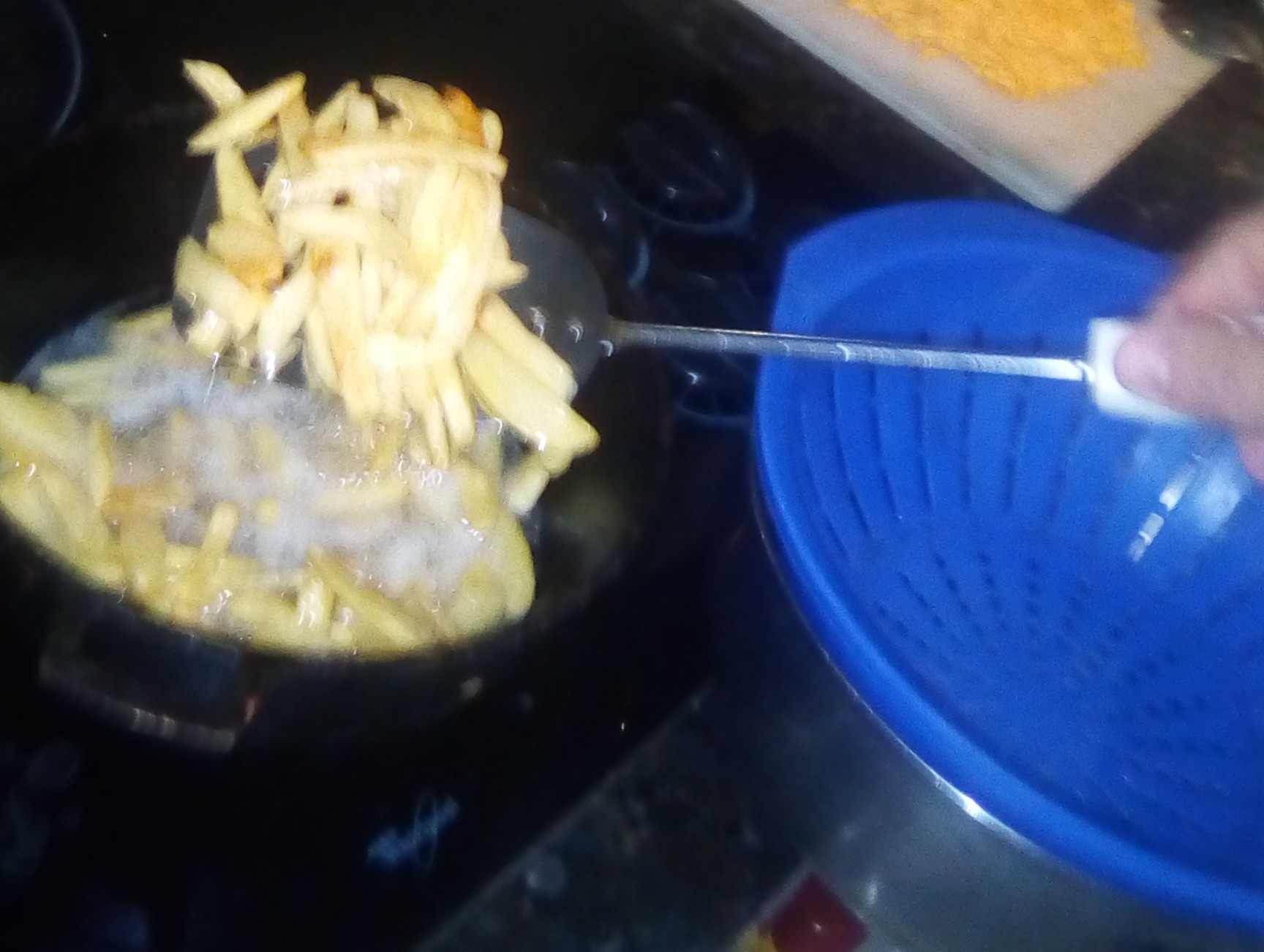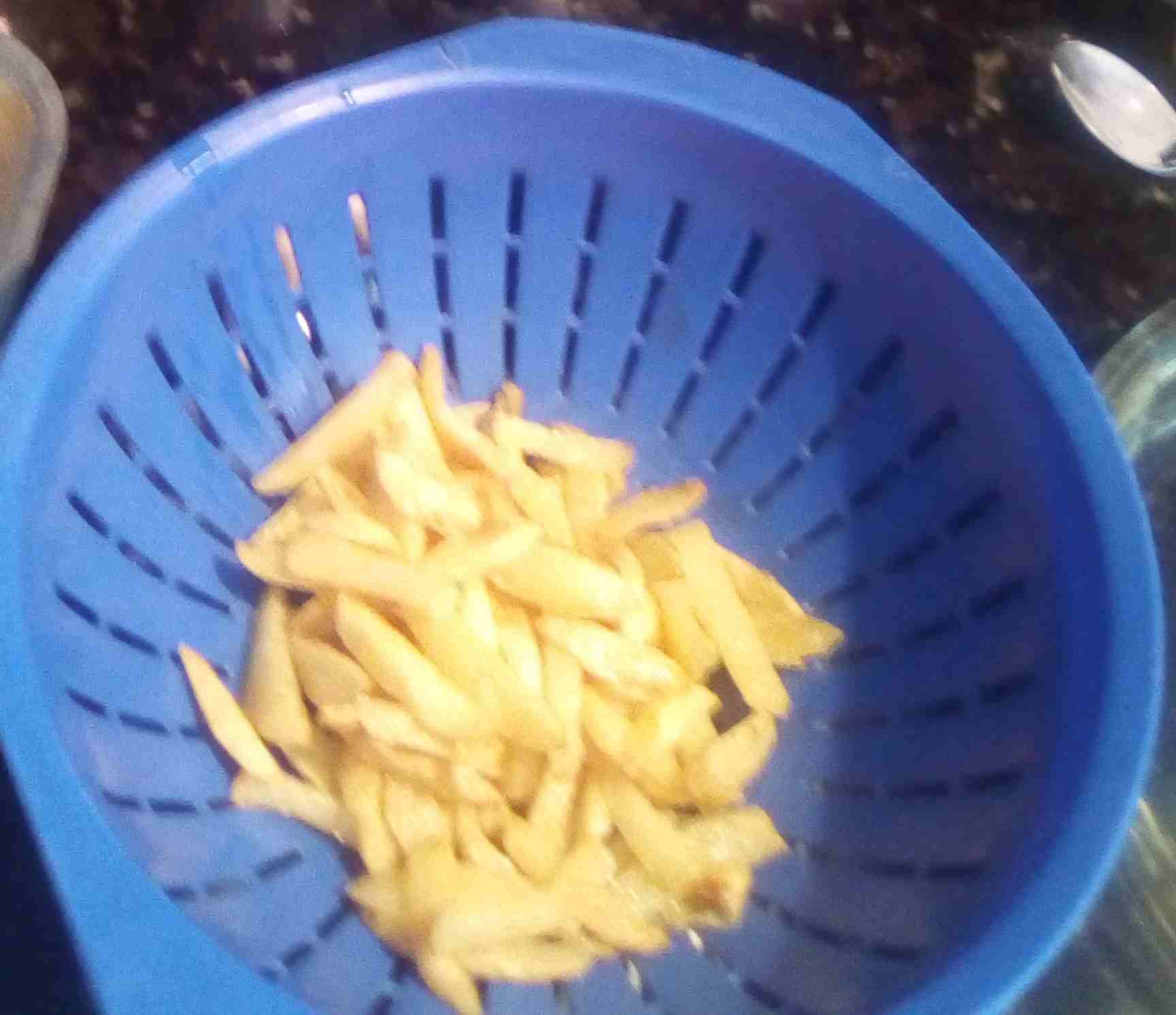 En un envase para hornear, humedeciéndolo con un poco de aceite de oliva, colocamos como base las papas fritas, posteriormente adornamos con el queso amarillo rayado y el jamón en cuadritos.
In a baking container, moistening it with a little olive oil, we place the french fries as a base, later we decorate with the grated yellow cheese and the diced ham.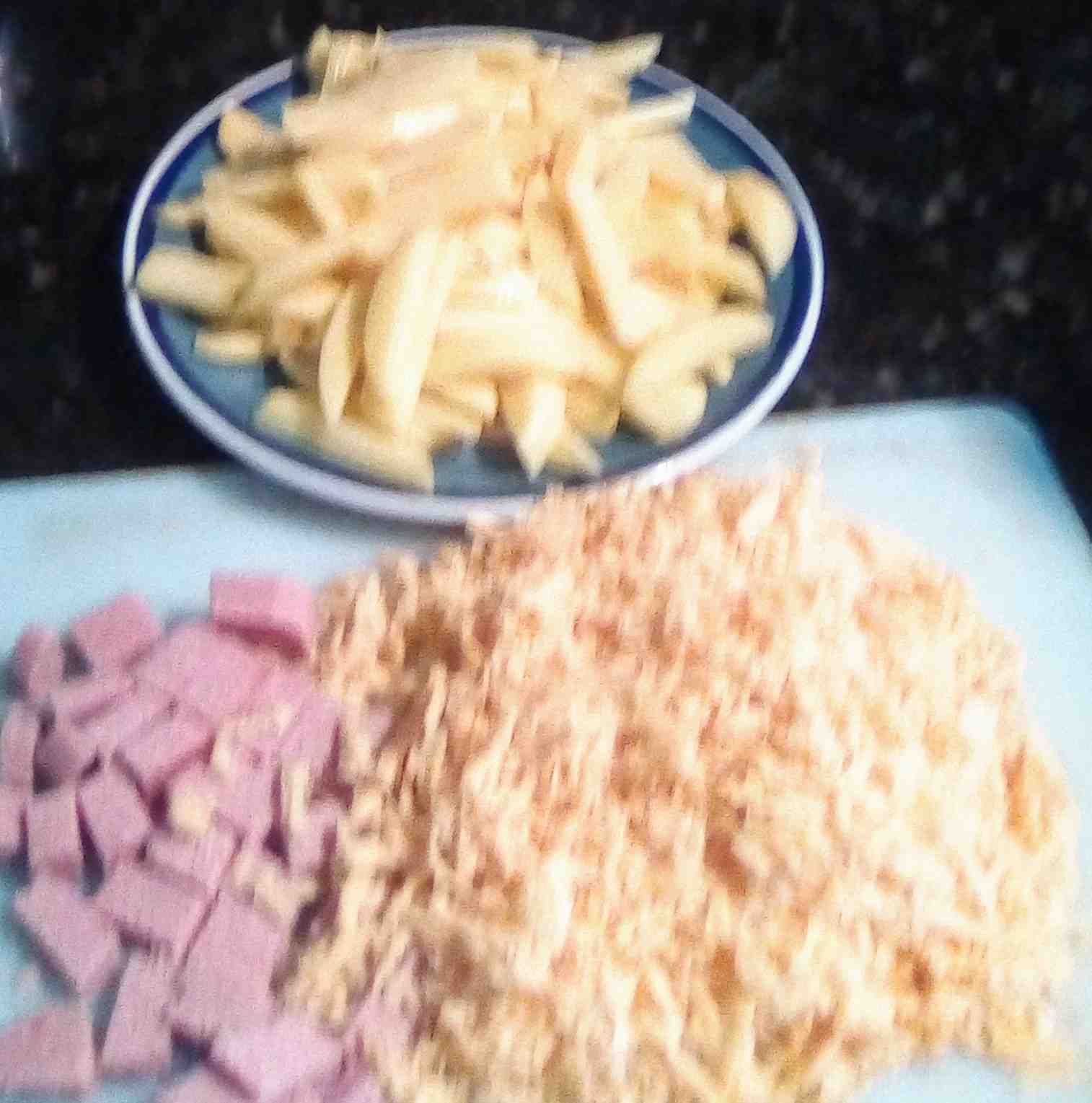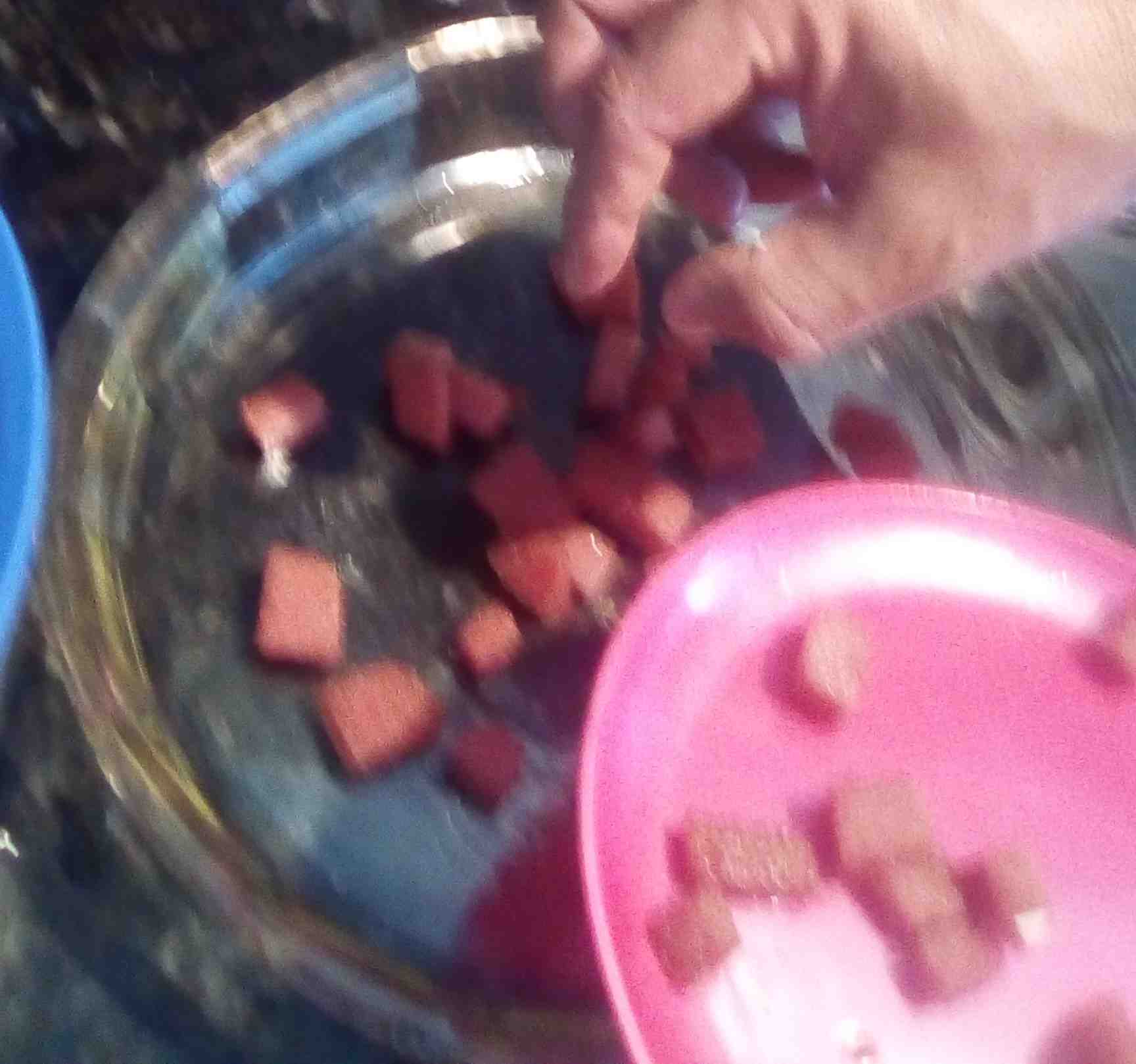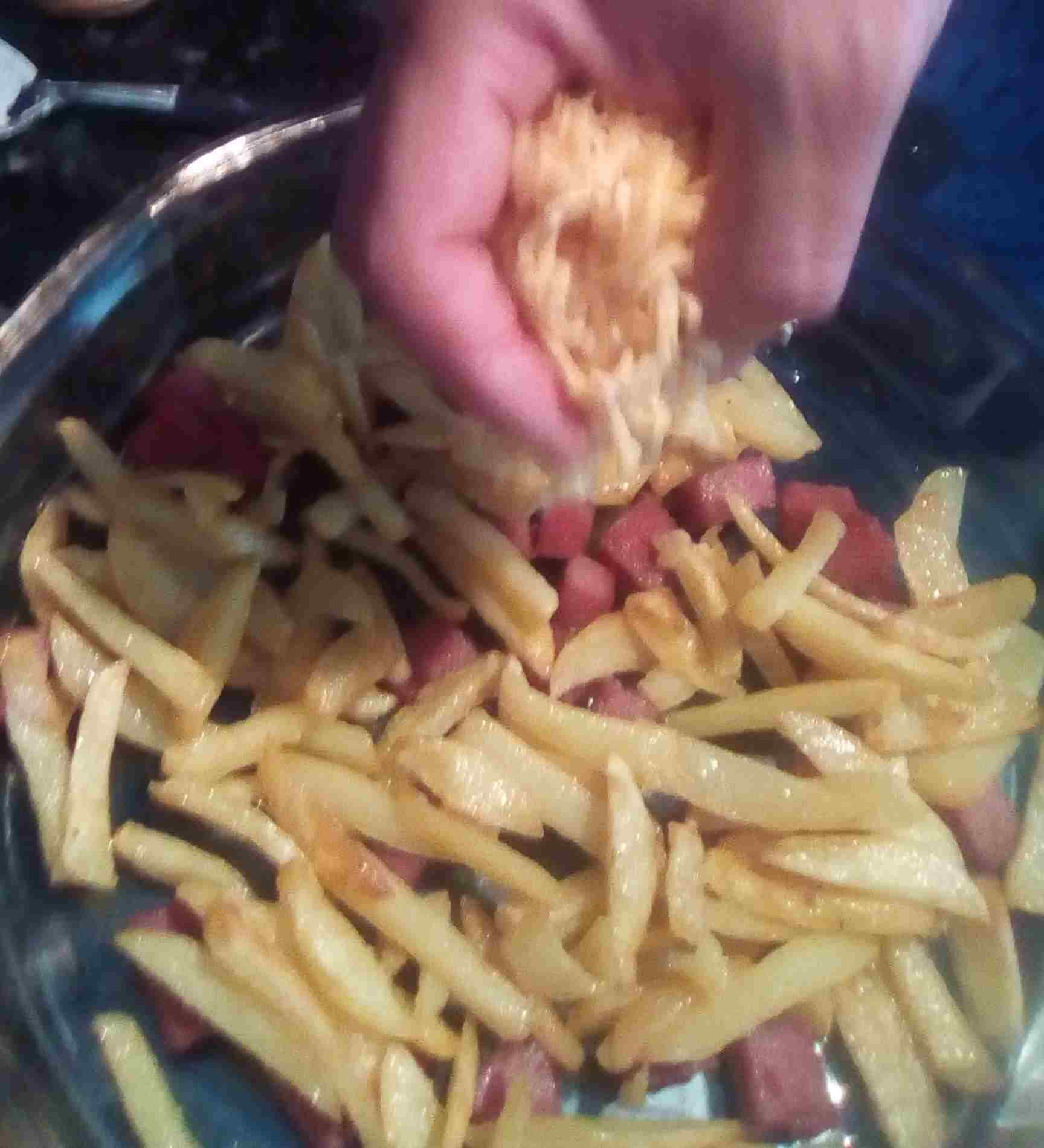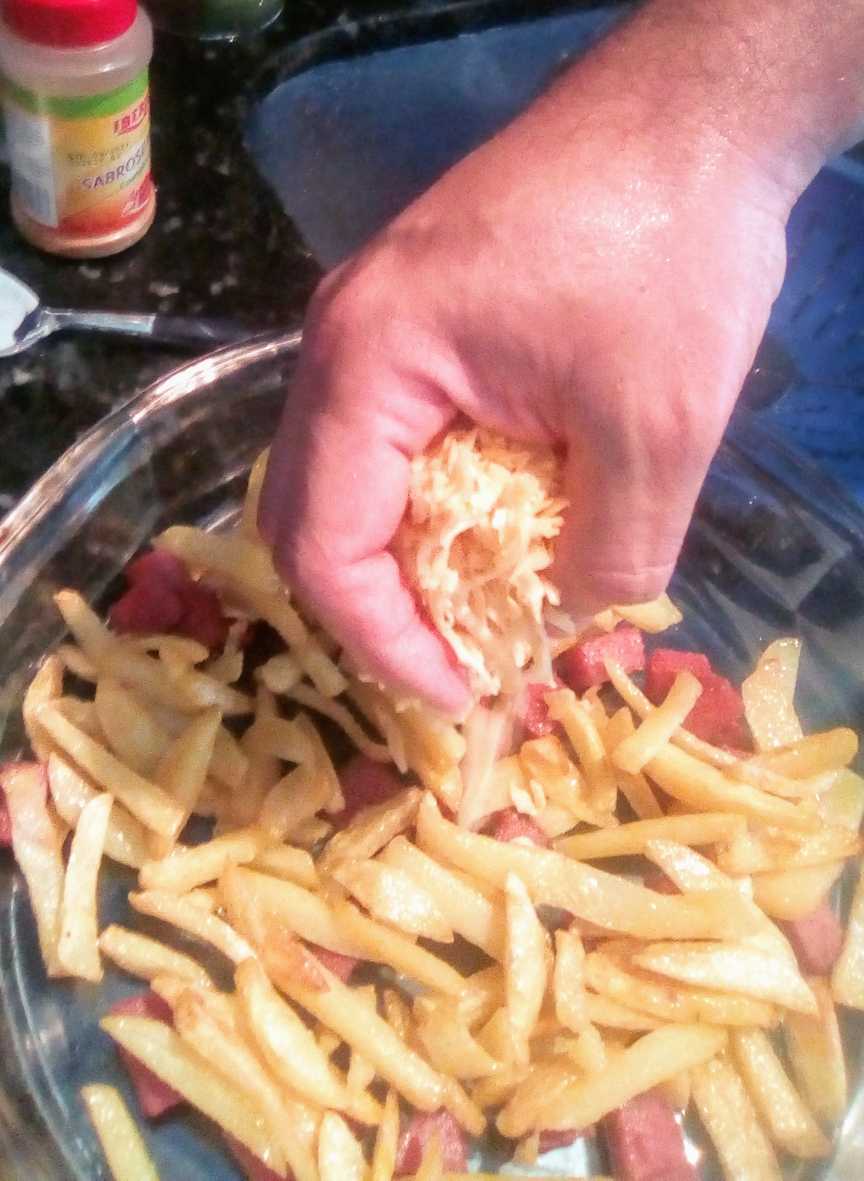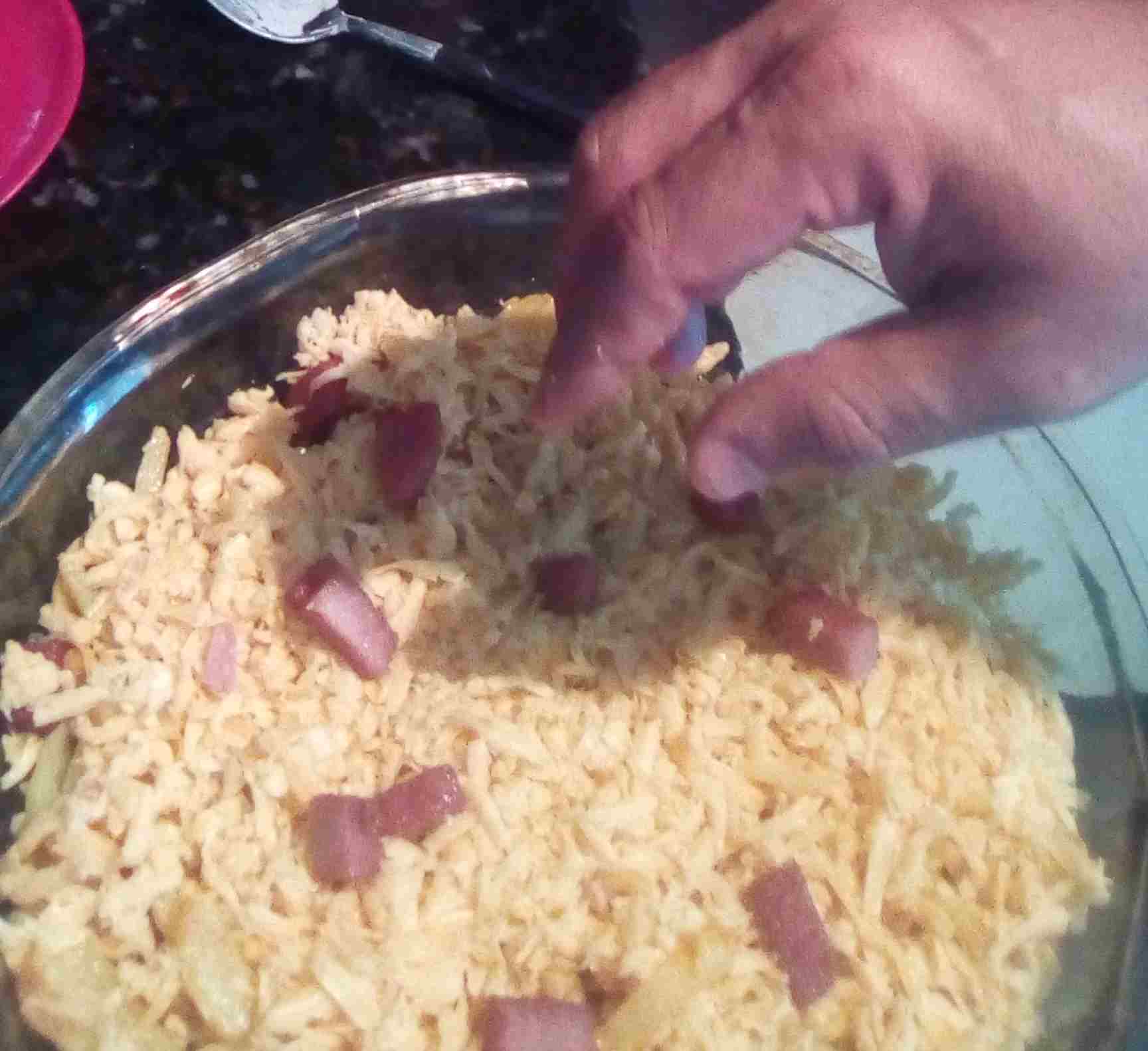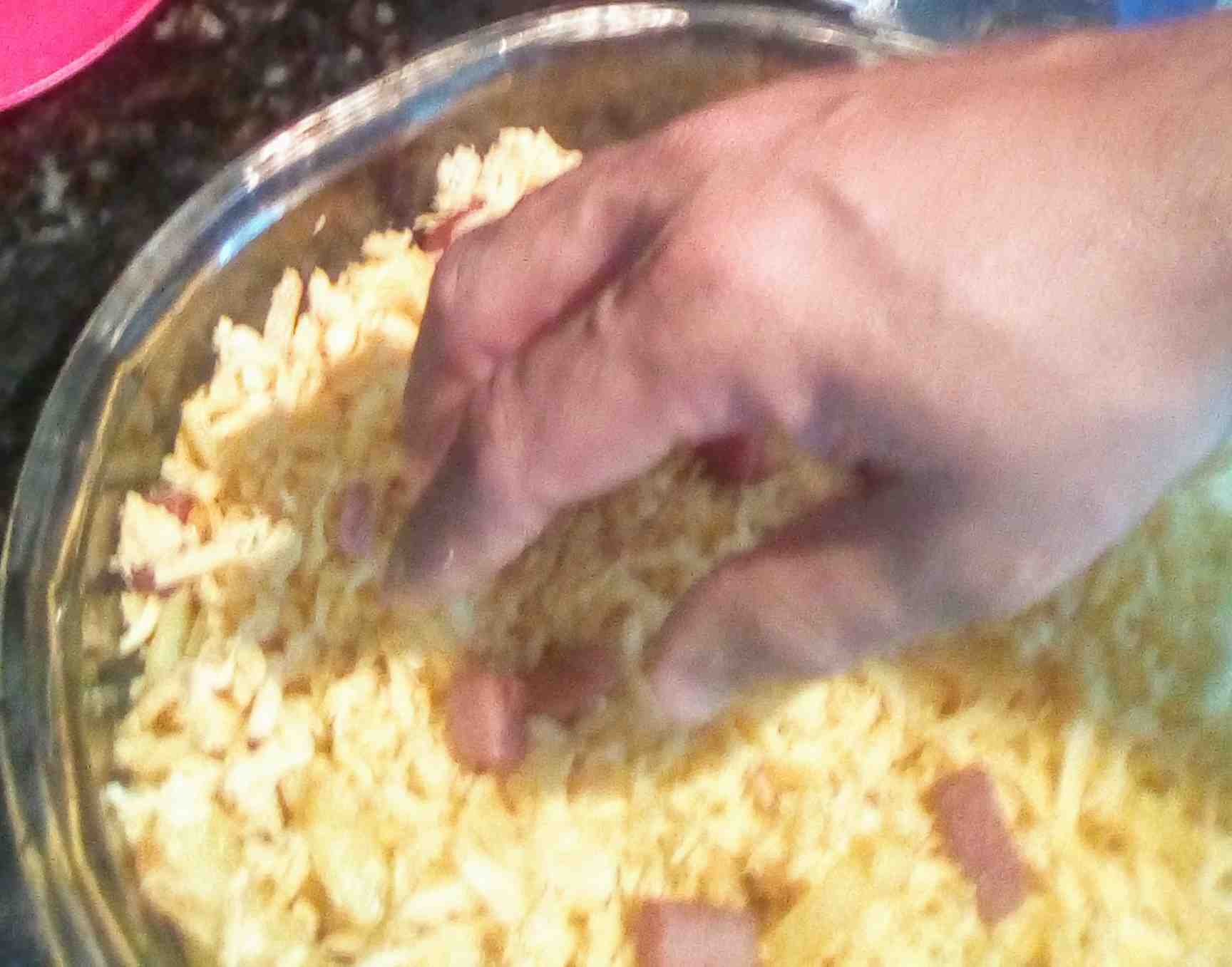 Ubicamos en el horno el preparado anterior para su cocinado, verificando dicho proceso.
We place the previous preparation in the oven for cooking, verifying said process.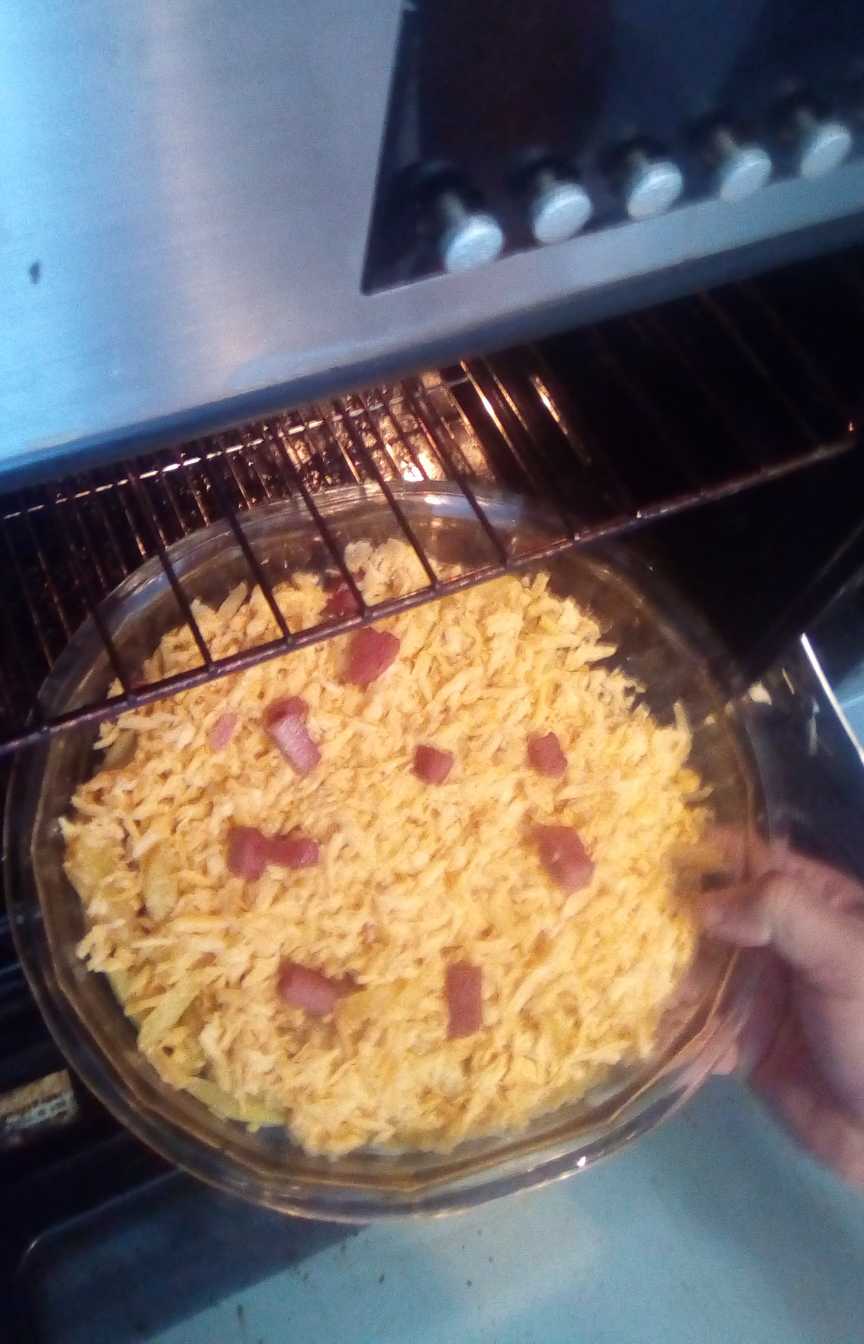 Evidenciamos la cocción, constatando que quedó exquisito el citado pastel. Afirmando !Buen Provecho!.
We evidence the cooking, noting that the aforementioned cake was exquisite. Affirming! Bon Appetit !.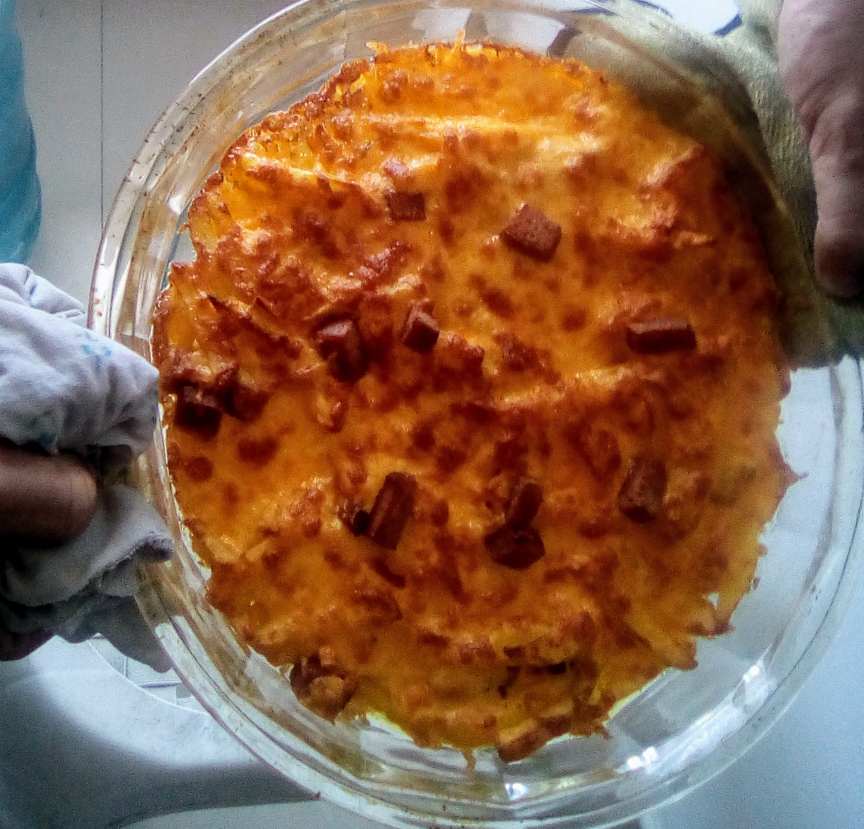 Apreciados amigos #hive, que les pareció el proceso descrito, ciertamente es de fácil preparación y de exquisito sabor. Espero lo pongan en práctica, motivado a que es un #menu muy sabroso, práctico, sencillo y económico el cual se puede degustar solo o como una guarnición importante de las #comidas. Al agradecerles su receptividad me suscribo a ustedes, Omar Gustavo Rojas Ortiz desde la ciudad de Puerto Ordaz en el estado Bolívar-Venezuela.
Dear friends #hive, you found the process described, it is certainly easy to prepare and it tastes delicious. I hope they put it into practice, motivated that it is a very tasty, practical, simple and inexpensive #menu which can be enjoyed alone or as an important garnish for #meals. In thanking you for your receptivity, I subscribe to you, Omar Gustavo Rojas Ortiz from the city of Puerto Ordaz in the state of Bolívar-Venezuela.
Las imágenes fueron tomadas por Nancy de Rojas con mi celular Blu 5.2 Advance y la publicación es de mi autoría.
The images were taken by Nancy de Rojas with my Blu 5.2 Advance cell phone and the publication is my own.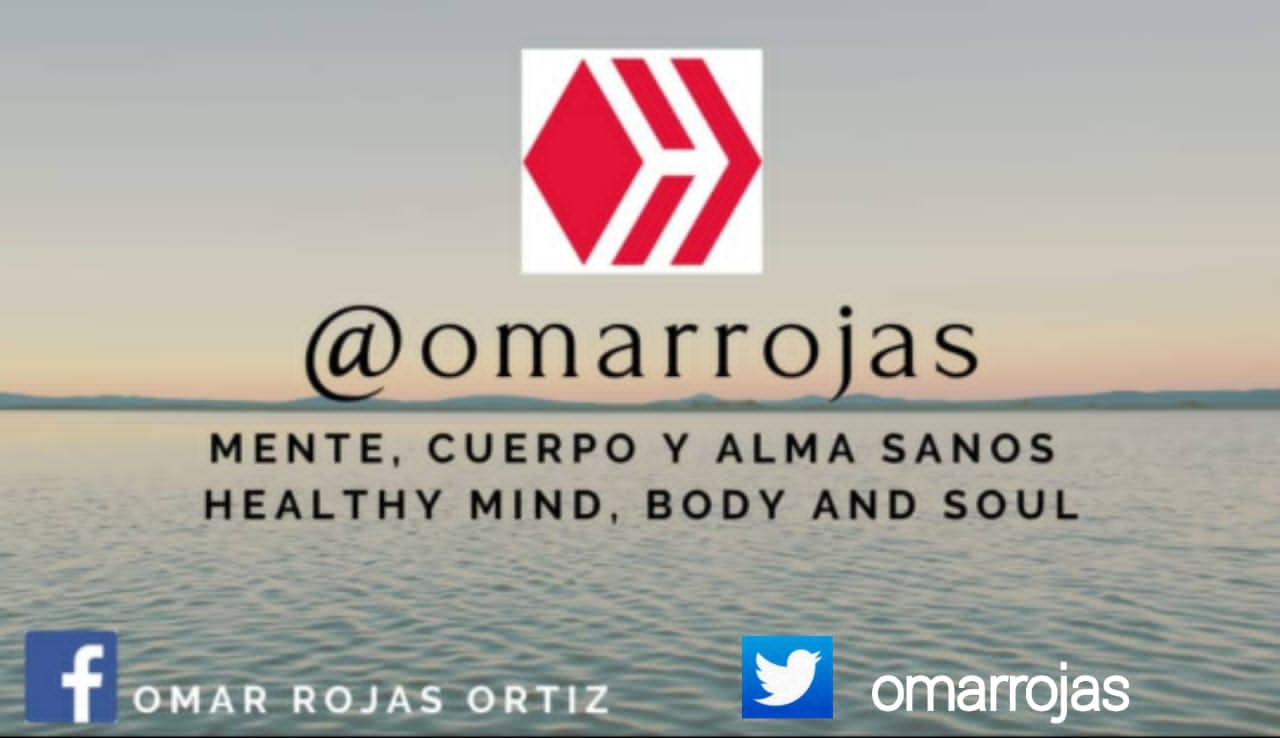 ---
---