Samsun-Jjajang (Korean seafood black bean sauce) Recipe
Jjajang is a very popular Korean Chinese cuisine made with black bean sauce. It's one of the most popular lunch menus for Korean and the price is really affordable. We usually get delivered from the restaurant and you're going to be surprised how fast they are delivering, it's literally faster than MacDonalds.
Jjajang is also famous for a moving day meal. When we move our house or office etc, we order Jjajang to a new place. I don't exactly know why it became a tradition but probably it's because it's fast and affordable ;) You can make either Jjajang-bap which means rice or Jjajang-myeon which means noodles. Adding pork is the most common but I add some shrimp this time so it became Samsun-Jjajang (Korean seafood black bean sauce). I made a lot so I can have both rice and noodles! As a noodle lover of course I liked the noodle better! 😁
Prep: 15 mins
Cook: 20 mins
Total: 35 mins
Servings: 4 servings
Ingredients:
• 1 small onion
• 1 small potato
• 1/2 carrot
• 4 -6 baby corn
• 4 okra
• 200g of shrimps
• Korean black bean paste or powder
• 1 Tbsp olive oil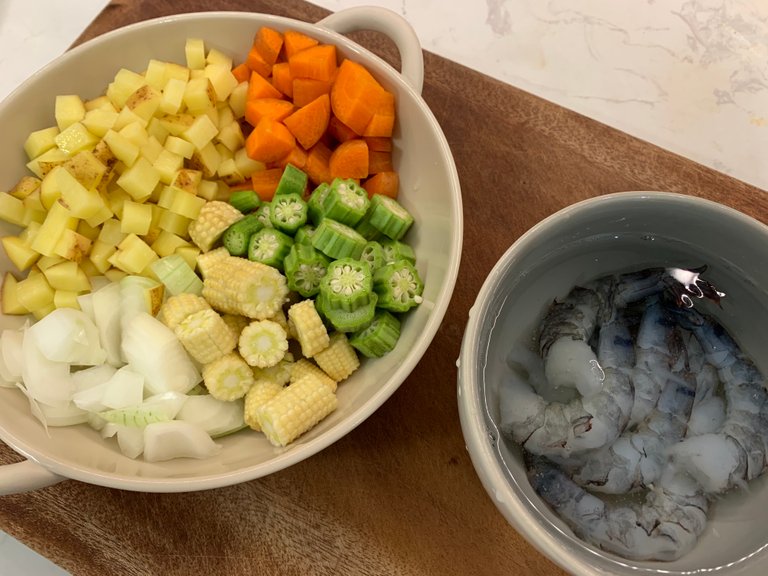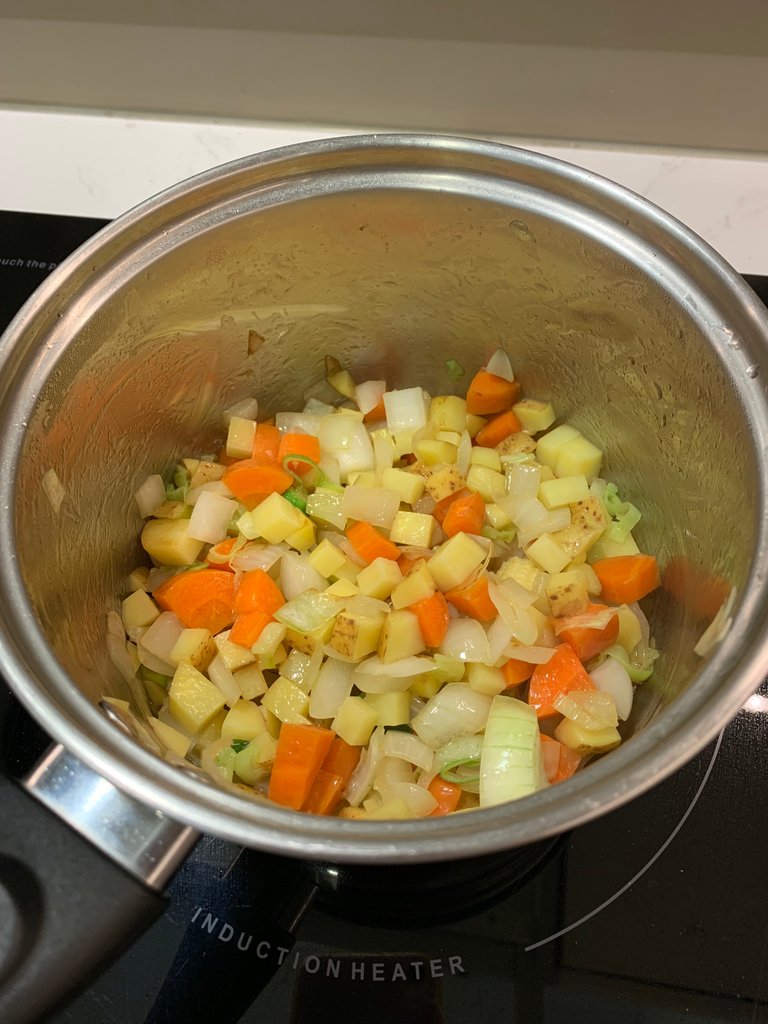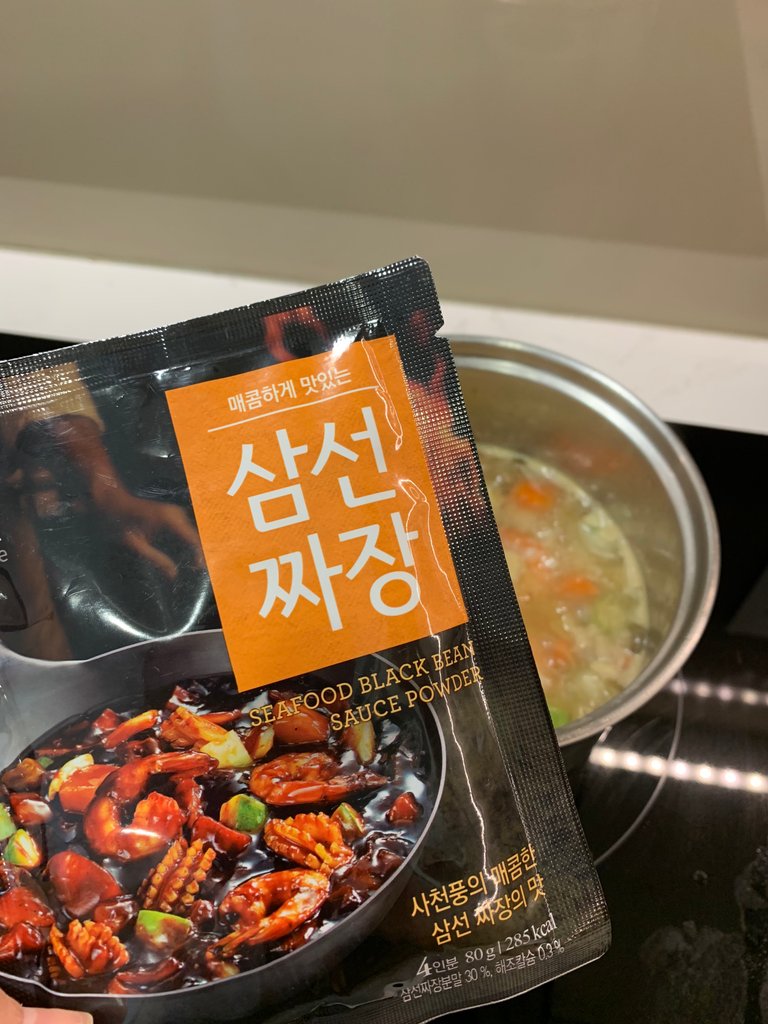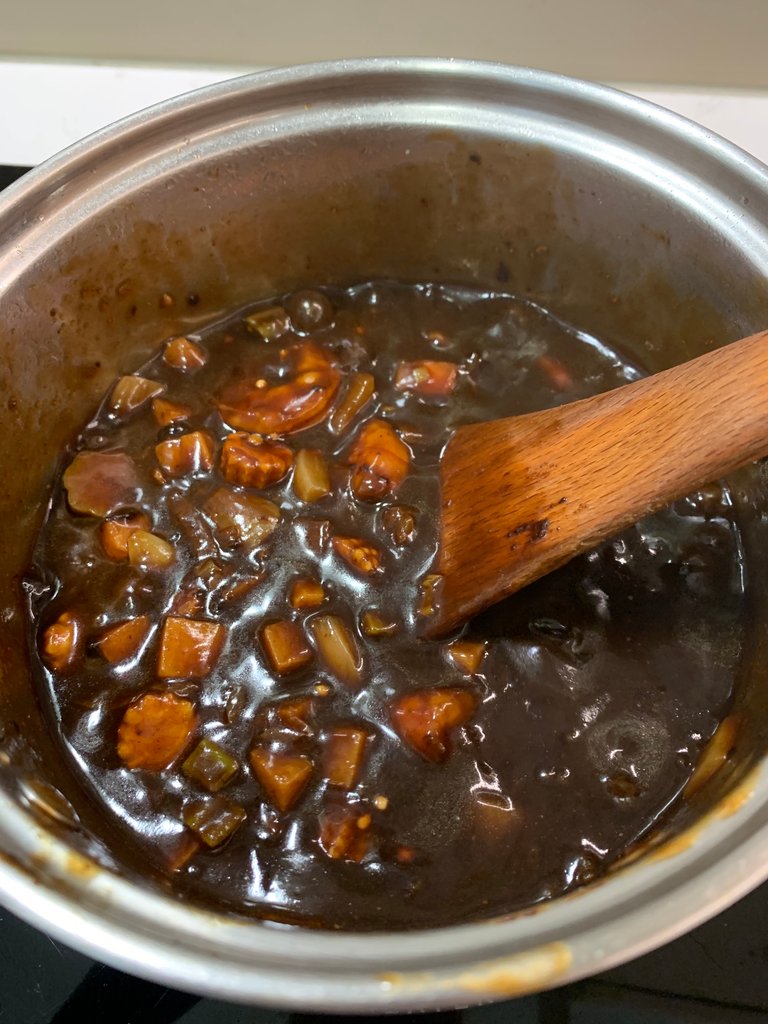 Instructions:
1. Cut all the vegetables into small cube pieces. I used onion, carrot, potato, okra, baby corn but you can add any kind of vegetables you like. I like to use whole vegetables without peeling their skin off when I cook these days, except the onion. It's kind of hard to eat onion skins so keep them in the container and make veggie broth once in a while.
2. Add 1 Tbsp olive oil in your pot and stir fry all the veggies except baby corn and okra. We're gonna add them later because they cooked so fast.
3. Add 2 cups of water or veggie broth and bring it to a boil for 5 minutes in medium heat.
4. Add baby corn, okra, shrimp in a pot, and at the end add black bean powder and mix together. Boil it for 3 minuets.
5. Serve it with rice or udon noodles.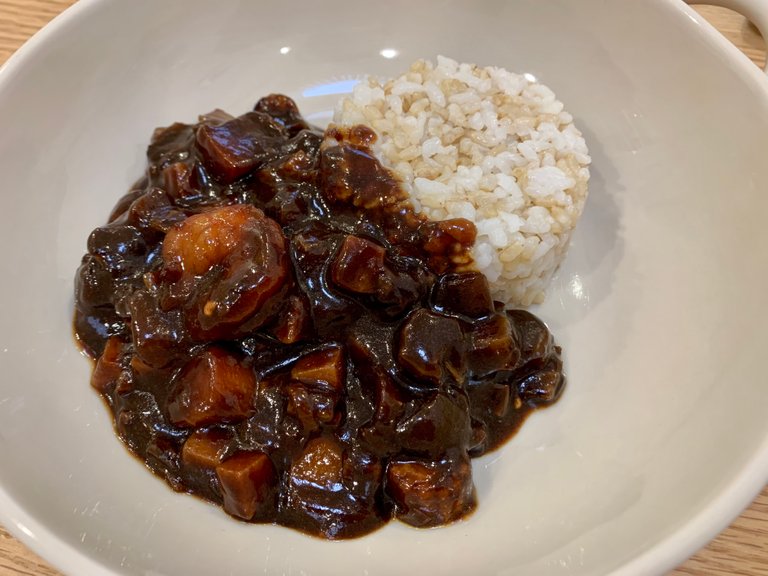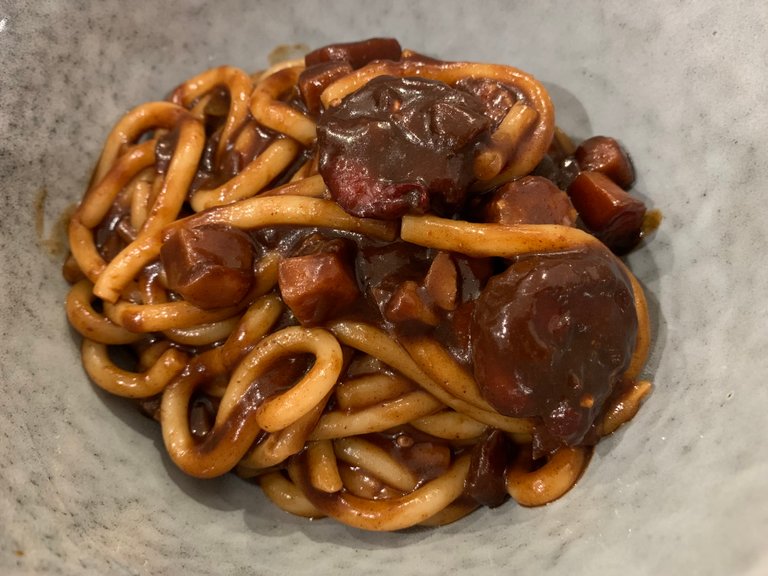 ---
---