Having an opportunity to enjoy perfect dinner with family and friends at Jimbaran Beach, Bali is a very valuable experience. Why not, Bali and Aceh are very far away. It is impossible to visit Bali often. While at Jimbaran Beach Bali, we enjoyed a special dinner. It was happening on August 2019, several months before Covid-19 Pandemic.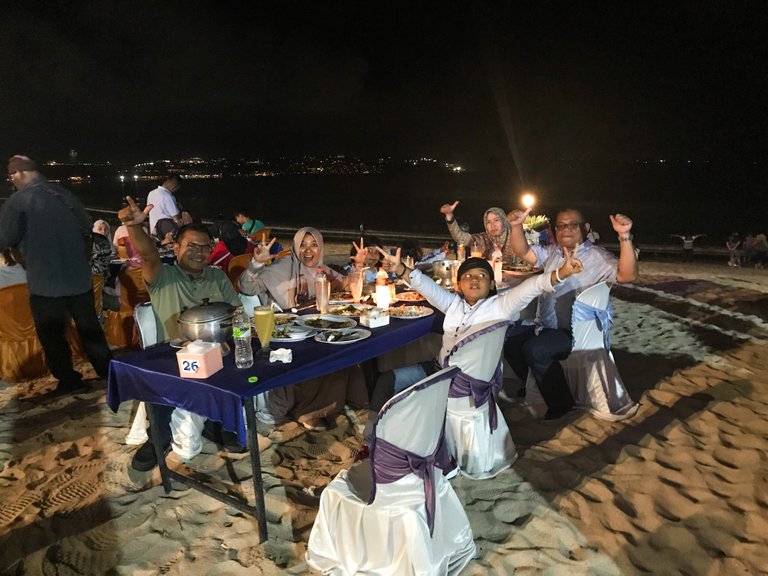 We arrived at the Jimbaran Beach area at late afternoon. Before determining which restaurant we will have dinner at, we first bought fishes at the fish market there.
Buying Seafood at The Local Fish Market
The name of the traditional fish market is Pasar Ikan Segar Desa Adat Kedonganan. This fish market is not very large, but the business activity was pretty busy there. The vendors provide various types of fish, prawns, lobsters, crabs, oysters, squid, and various other types of seafood. All the seafood sold in this market are fresh one.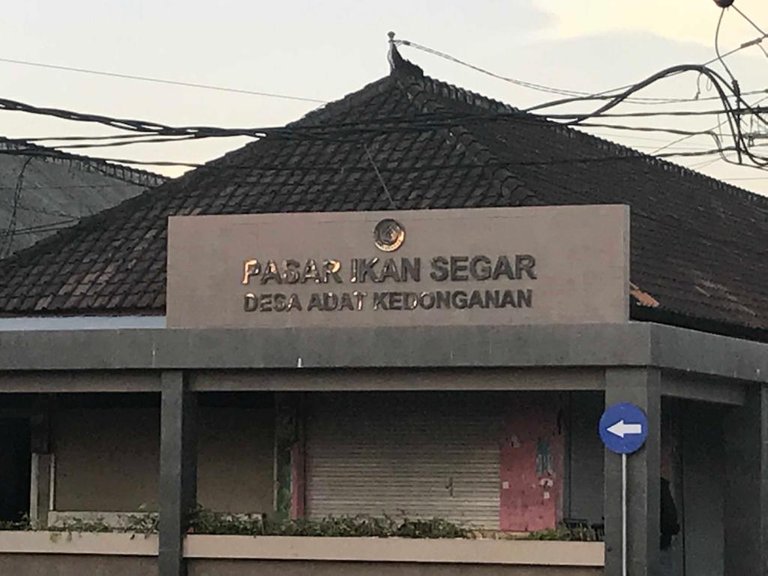 We entered the market with joy and fun. We were looking and selecting seafood that we will eat for dinner in the evening. After getting the selection, finally we bought parrot fish (Cholorurus microrhinos), oyster, lobster and squid.
The parrot fish seemed very tasty once they have been cooked. These fishes has turquoise scales. Parrot fish is a type of fish that lives around coral reefs. This fish is not a rare fish in Bali. We bought three kilograms of parrot fish. The price of this fish is very cheap, it's only IDR 40,000 per kilogram or around $3 per kilogram.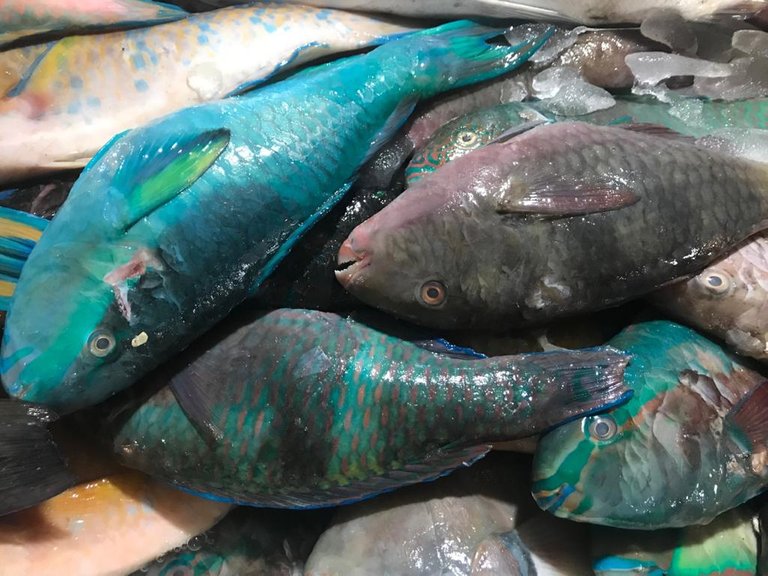 After buying them, the fishes are cleaned by the seller in their place. We no longer need to pay for this cleaning fee. The cost has been included in the price of fish.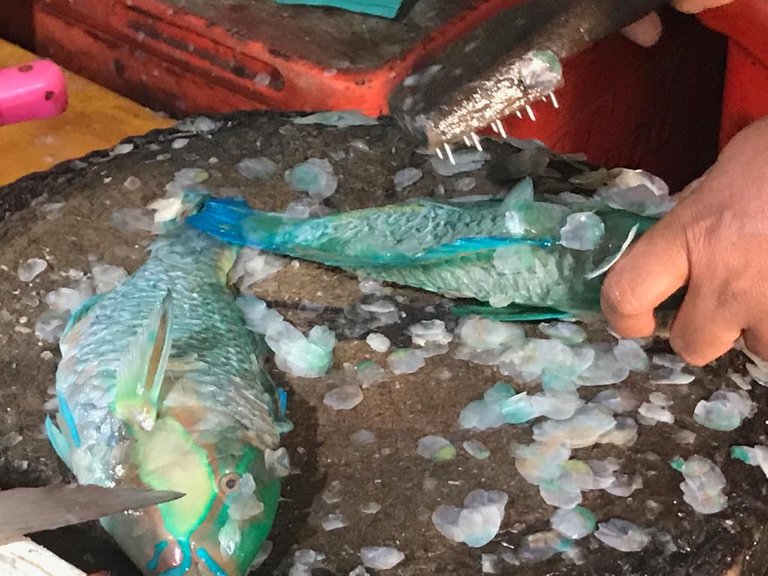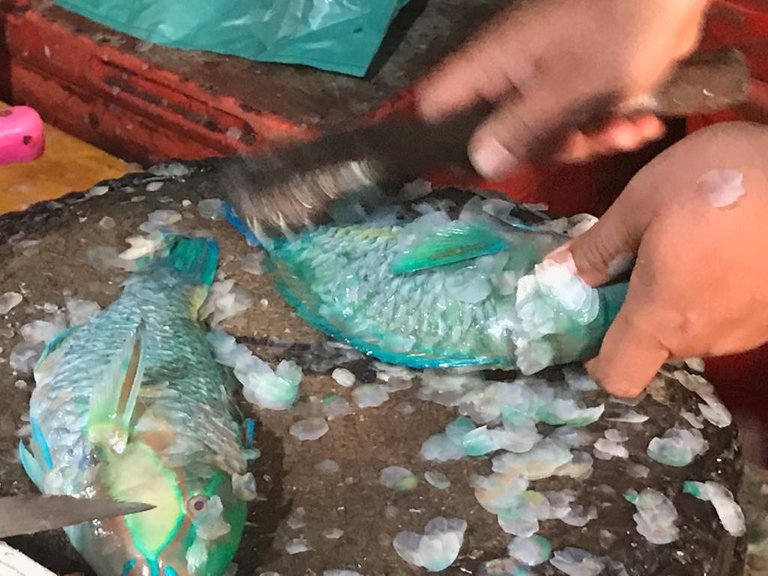 We also bought one kilogram of oysters. These sea shells are very fresh and tantalizing. I ever ate raw oysters while visiting the Sydney Fish Market in Australia at the end of 2017. The oysters were very good, they don't smell fishy. The oysters come from the deep sea. I don't know how the oysters at Jimbaran Fish Market are, and of course I don't dare to eat them when they are raw.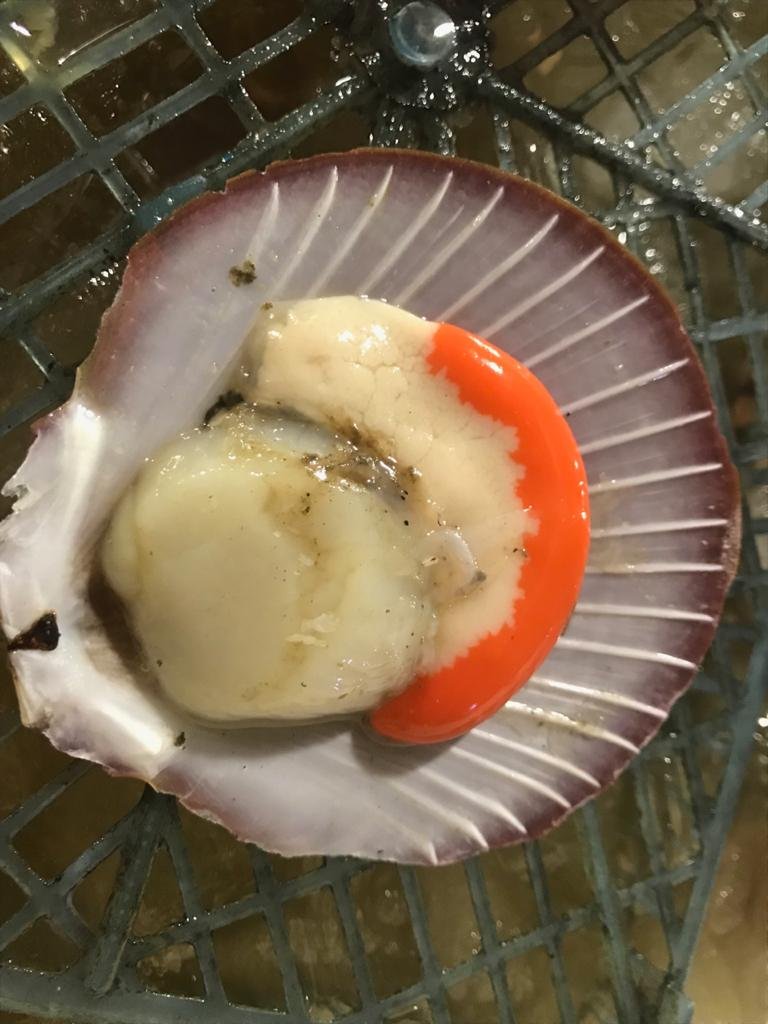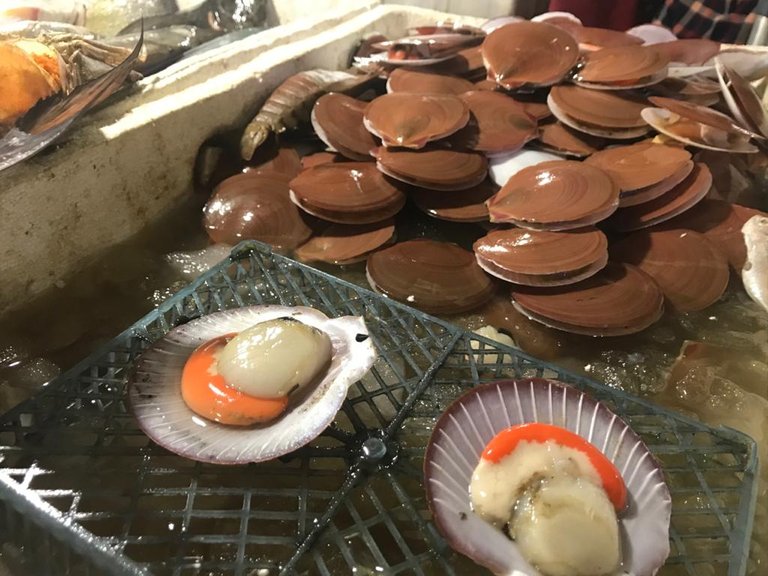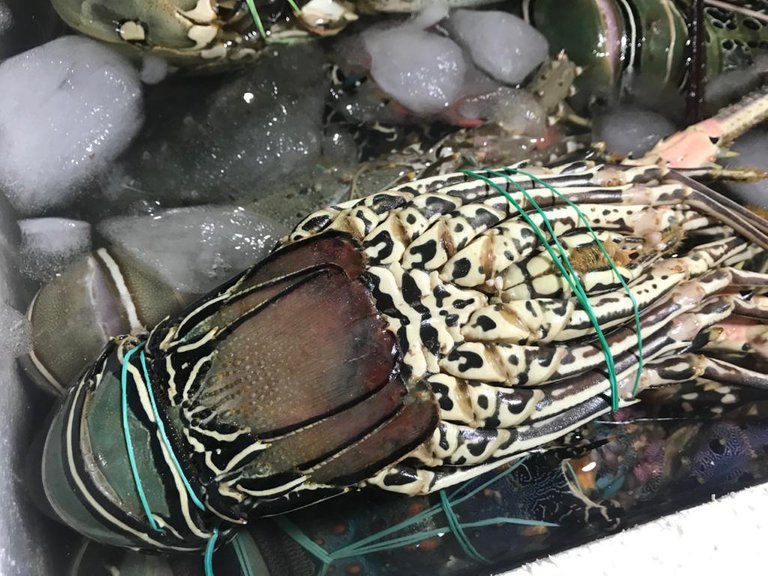 We also bought some lobsters and one kilogram of squid. The lobsters are pretty big, about the size of an adult's arm.
New Furama Restaurant
After buying the fishes and other seafood, we rushed to the bank of Jimbaran Beach. Along the coast there were many restaurants which are ready to help cook the fish and seafood we bought at fish market. The cost of cooking the seafood along with the ingredients is only IDR 25,000 per kg.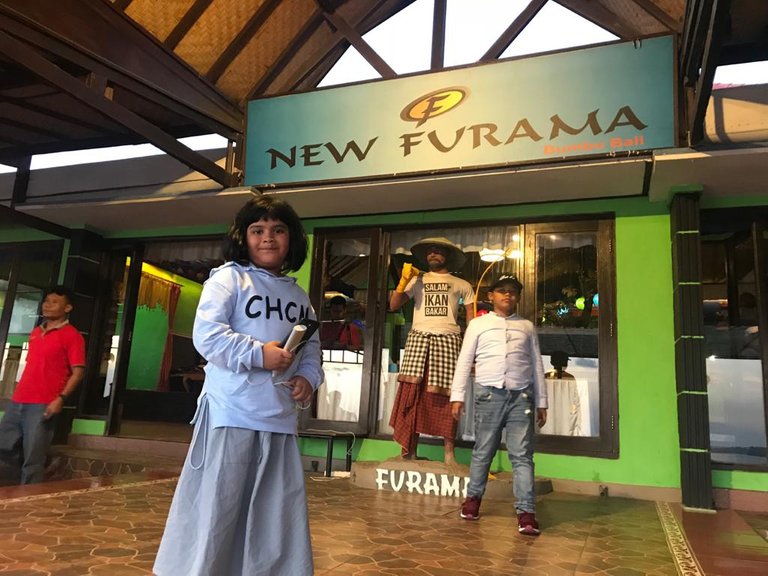 Based on the recommendation from our driver, finally we chose New Furama Restaurant as our dinner location. There were ten of us in total. The we reserved two long tables on the beach sand. At that time, it was dusk already. The twilight atmosphere at Jimbaran Beach was so wonderful. You will be so amazed if you saw it by yourself.
The Wonderful Dusky Sceneries on The Beach
That afternoon, many visitors were enjoying their dinner already. They take seats on tables standing on the sand along Jimbaran Beach.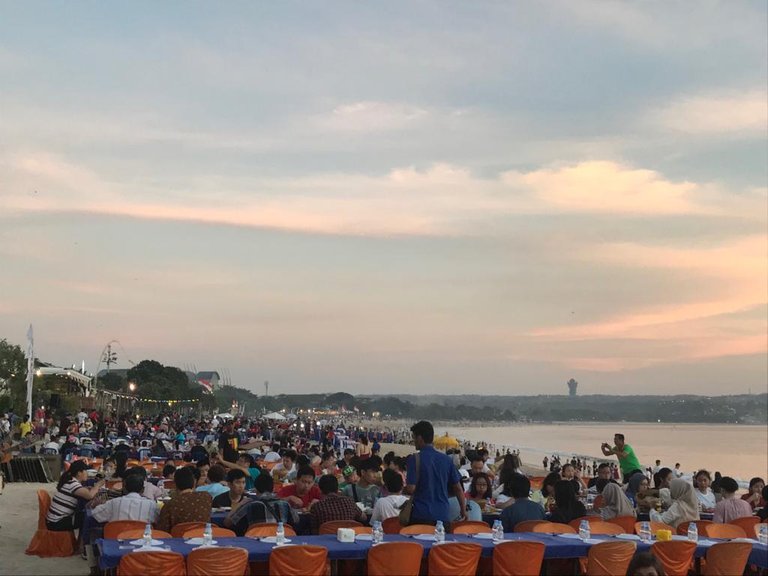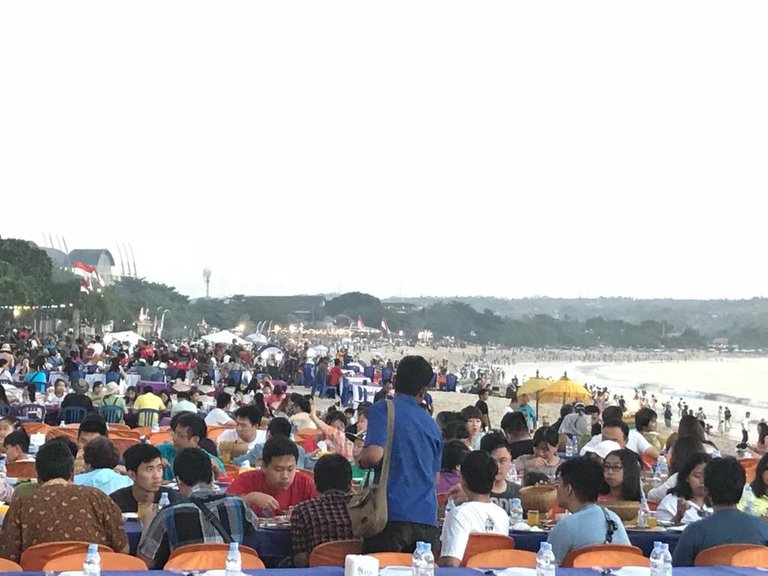 The dusky atmosphere at Jimbaran Beach was absolutely beautiful and romantic. Let's enjoy its beauty in the photos I share here.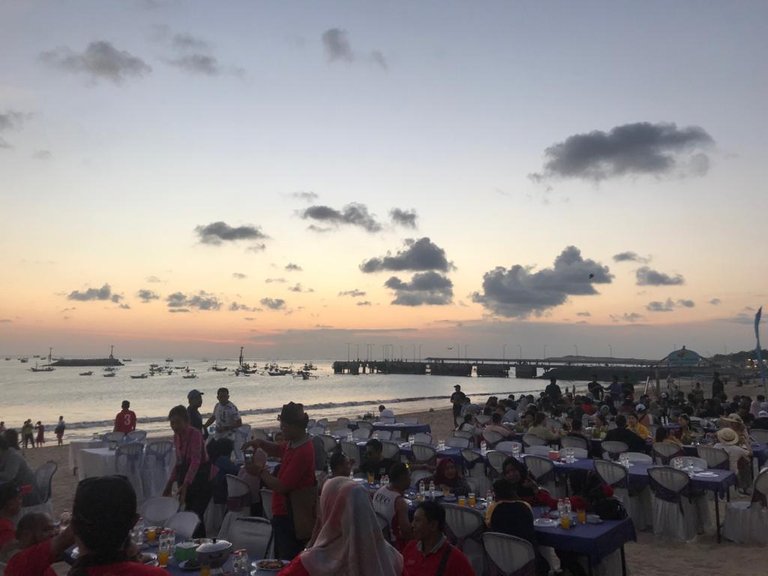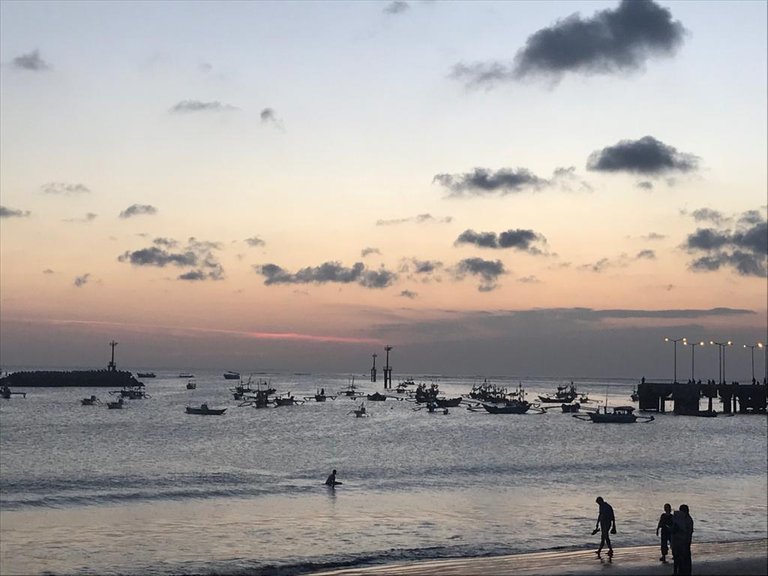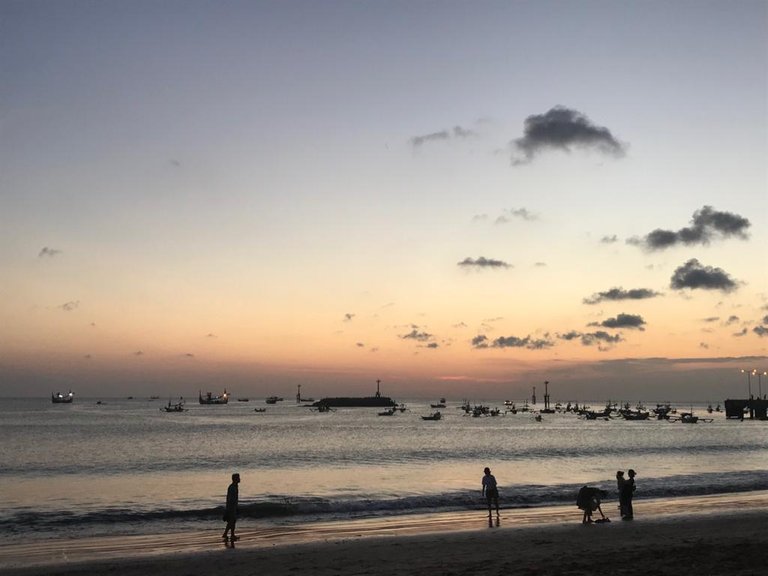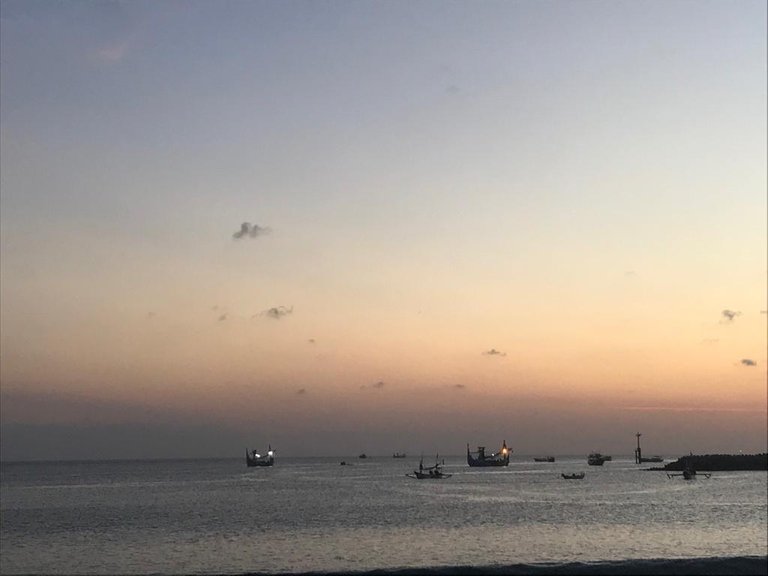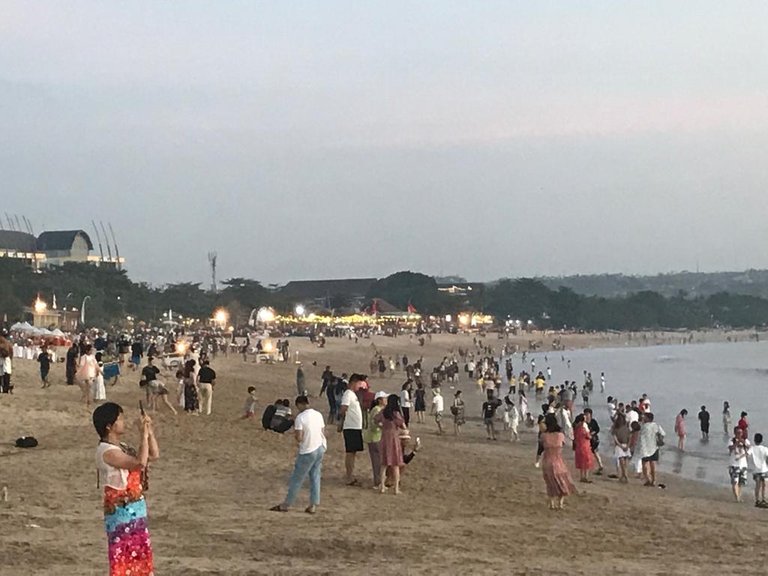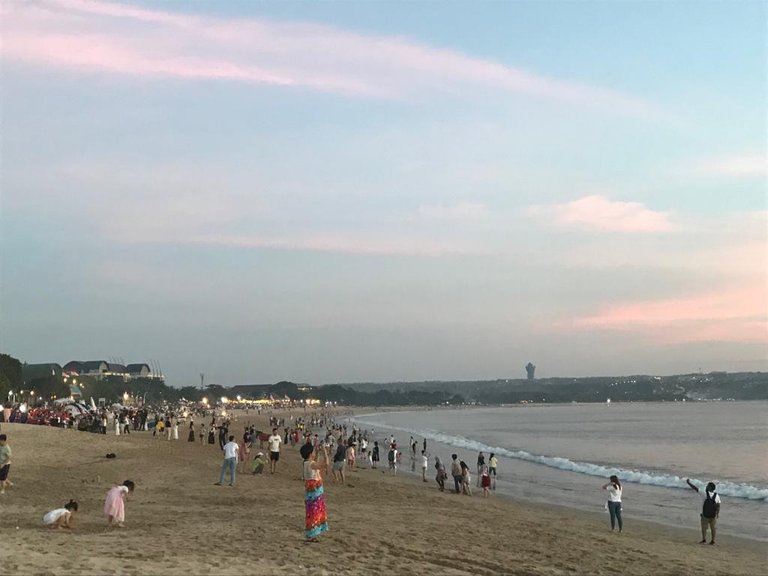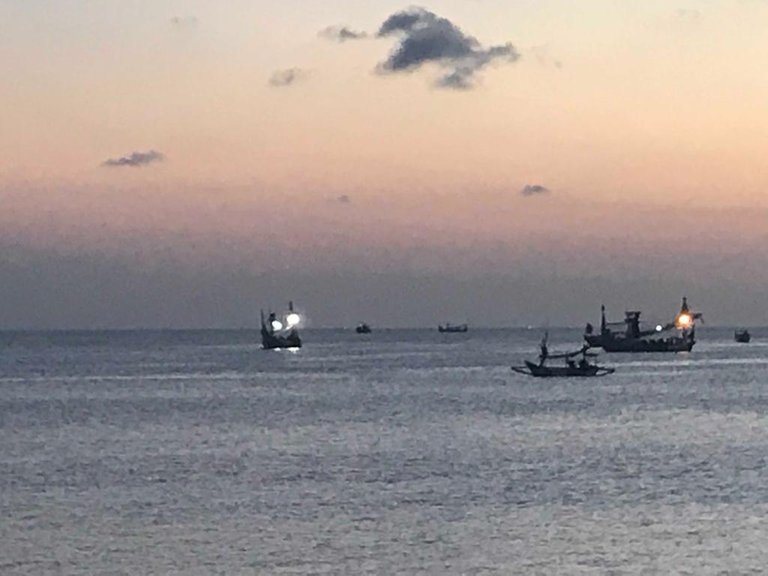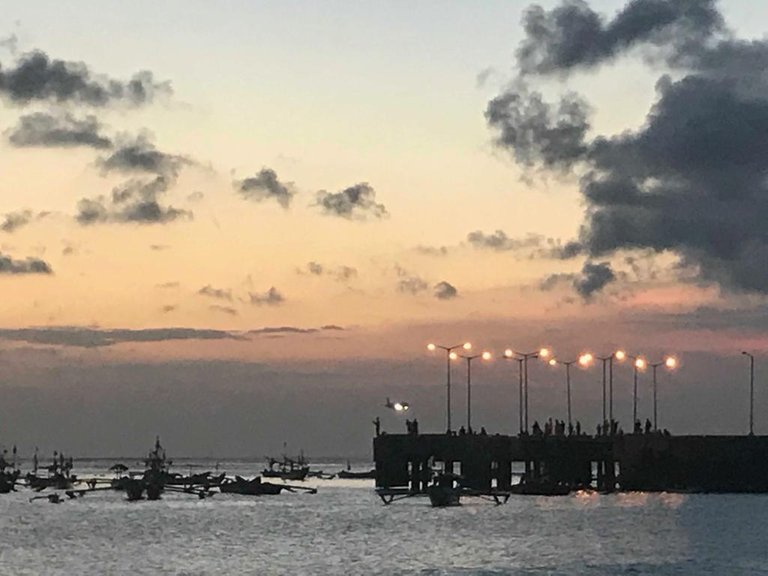 The sunset view around Jimbaran Beach Bali was so amazing with fishing boats in the backdrop. The scenery here was truly like a piece of heaven down to earth. So so beautiful!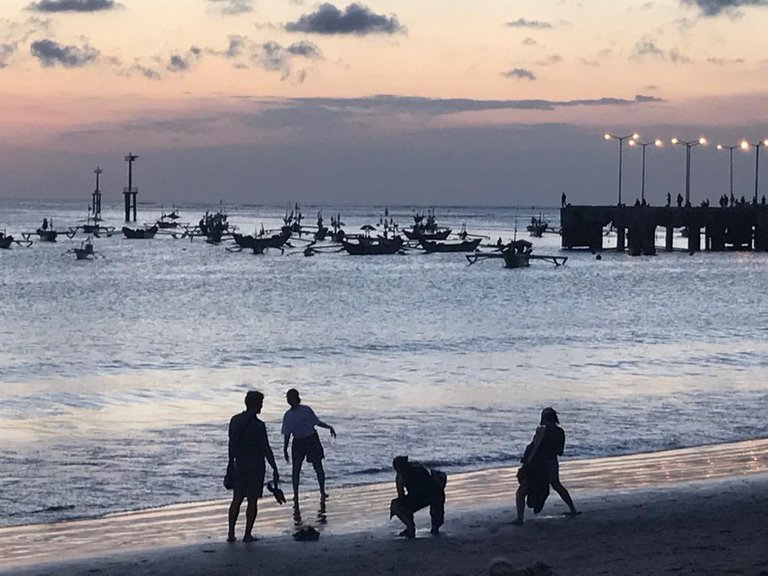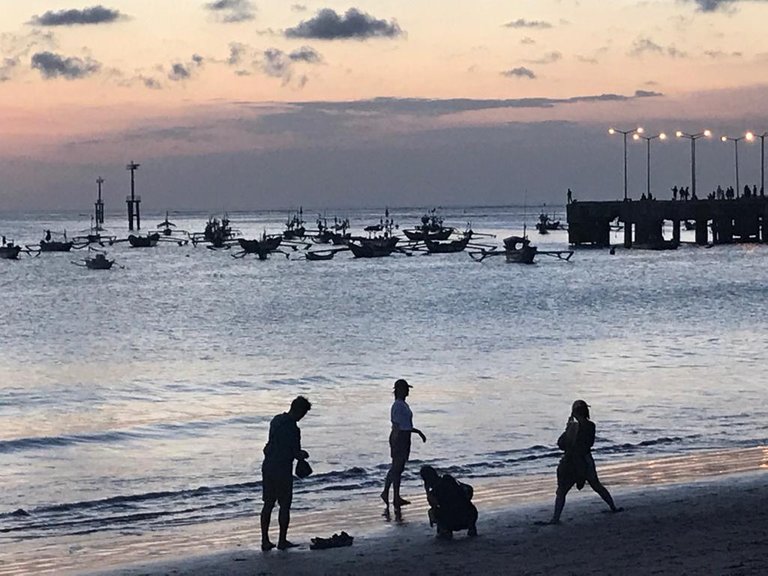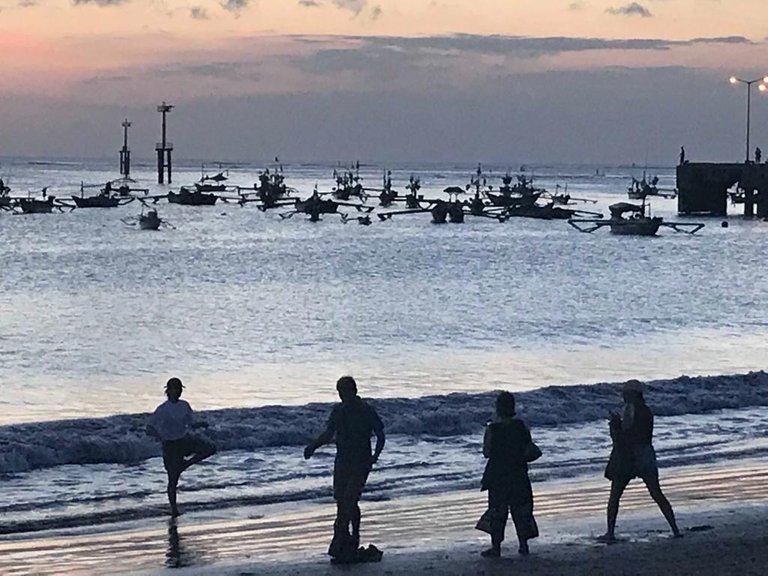 When the sun had completely set. It was getting dark and night came silently. Then, we walked to our table and had seat there. A moment later, our seafood arrived on the table.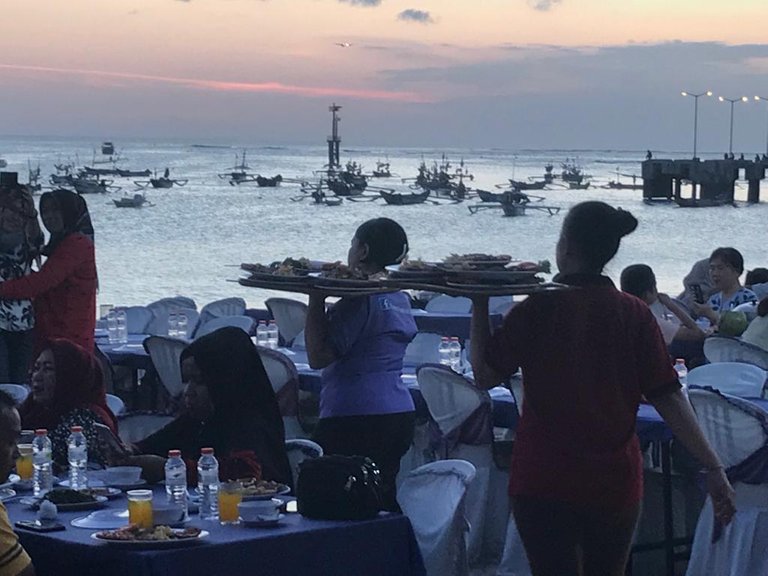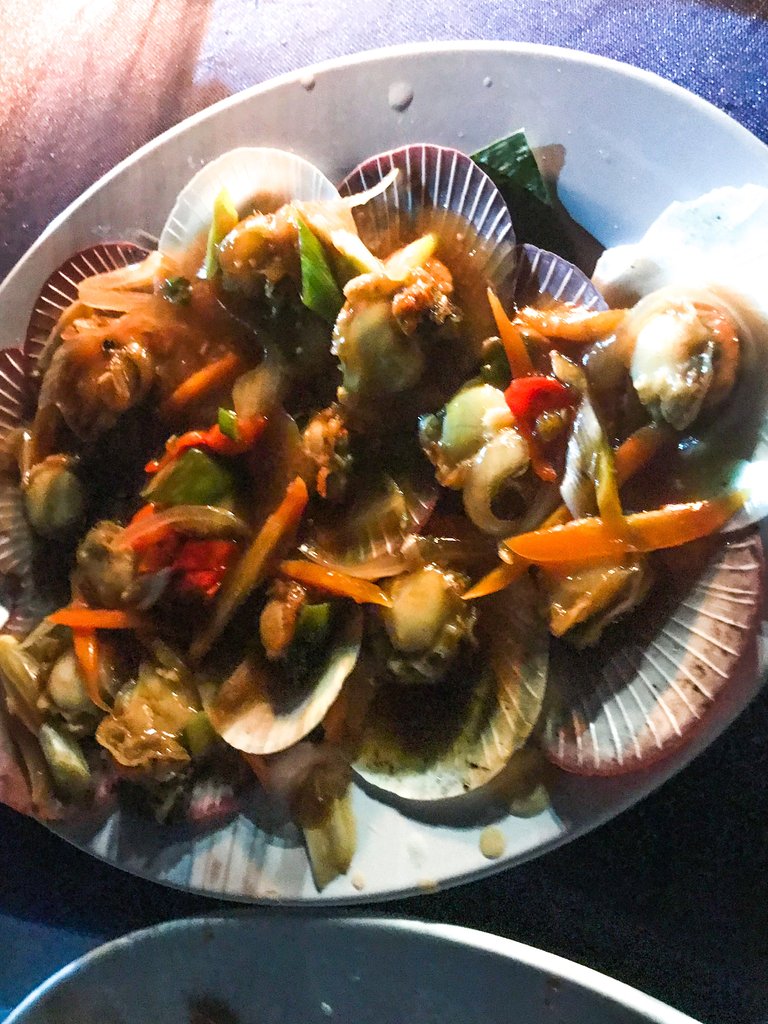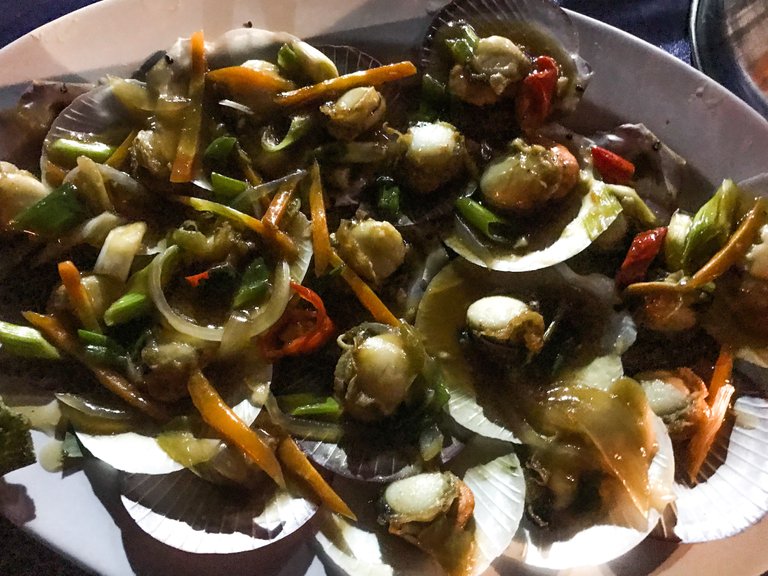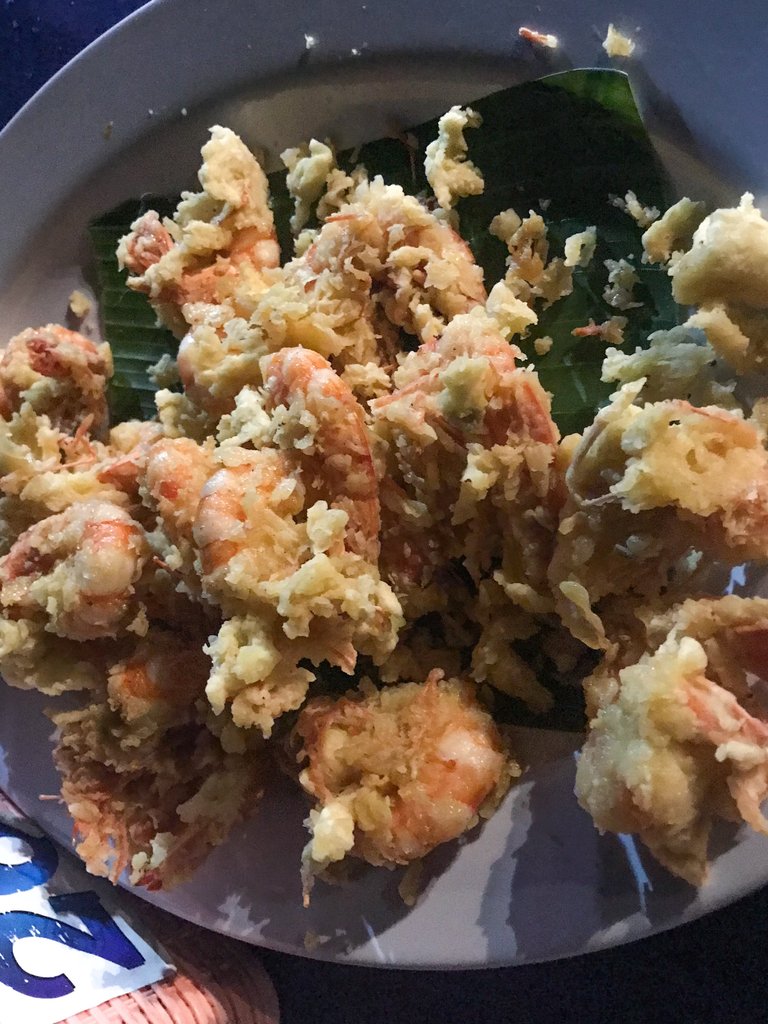 Time to Have Dinner
It was really an excellent dinner while accompanied by a typical Balinese dance, by a women dancer on the stage.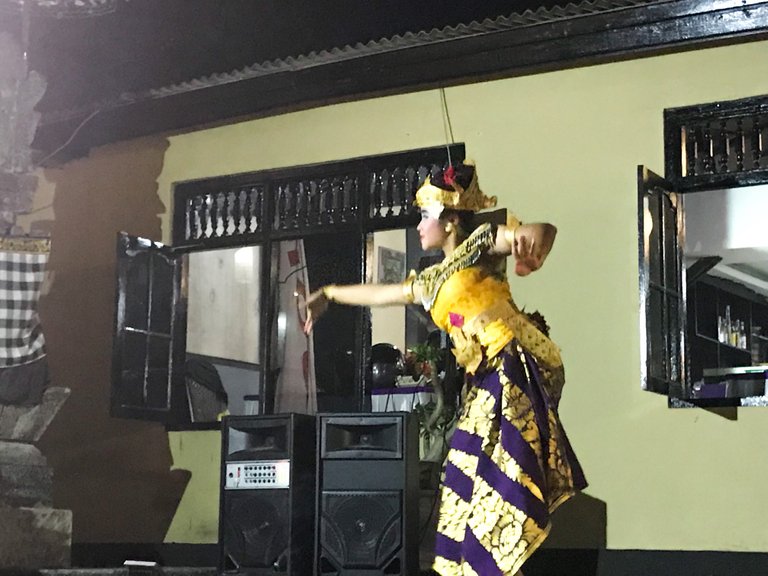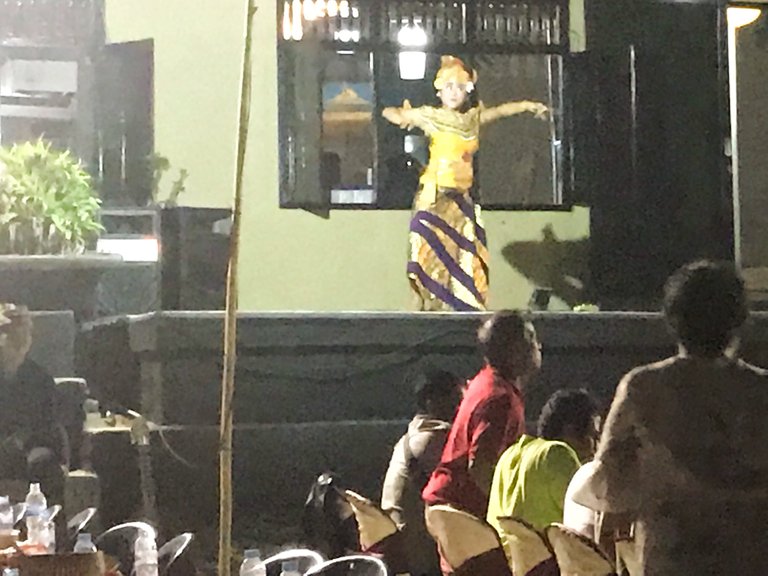 When the dancer finished presenting her performance, the professional buskers came and sang some nice songs, even a reggae song. The dinner atmosphere was even more memorable and unforgettable.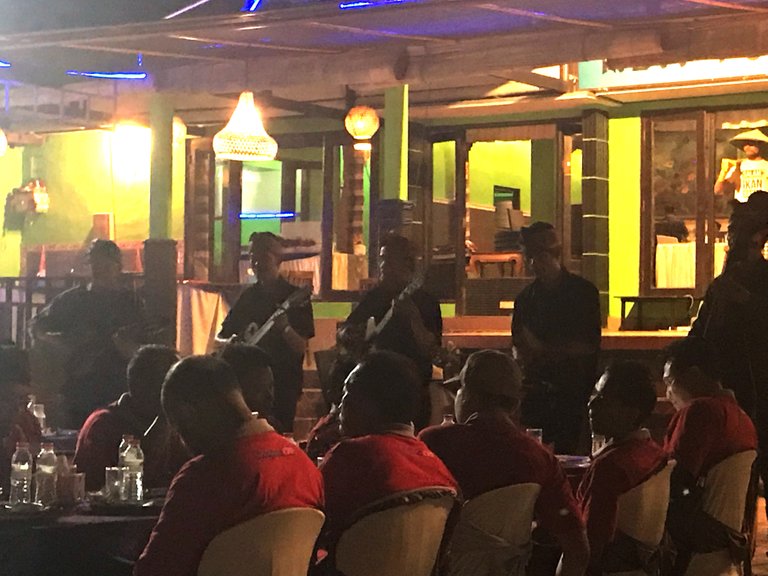 I think if you visit Bali, you have to have lunch or dinner at Jimbaran Beach. It would be wonderful moment for you, girlfriend. Boyfriend. family and friends.
Warm regard,
@razack-pulo