Krispy Krust Empanada - Baguio City Philippines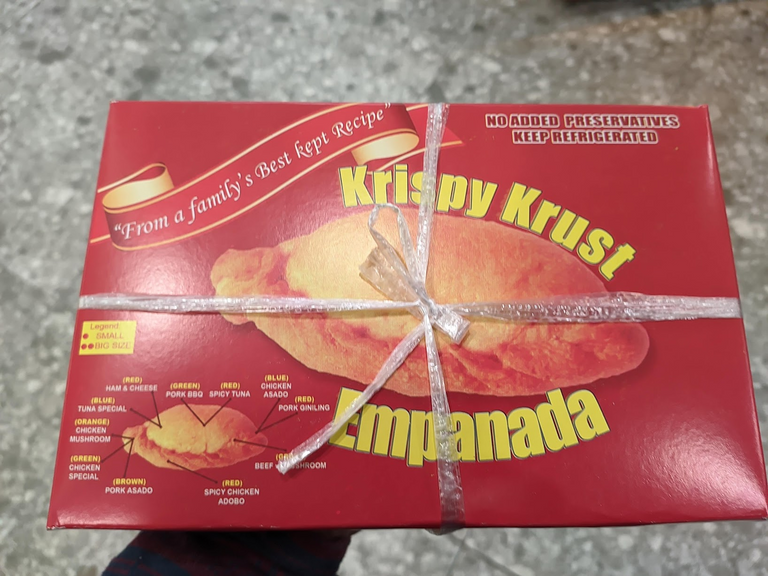 ---
Krispy Krust Empanada
SM City Baguio
---
I was at SM, and I asked my girlfriend what she wanted before I head to their place. She asked me to buy a box of Empanada from a stall called Krispy Krust Empanada. Empanada is a type of turnover which is baked or fried consisting of pastry and a filling.
The stall is located on the floor of the main entrance. It' right beside the elevator and in front of Watsons. The difference now from the stall before was the acrylic shield covering the front of the stall.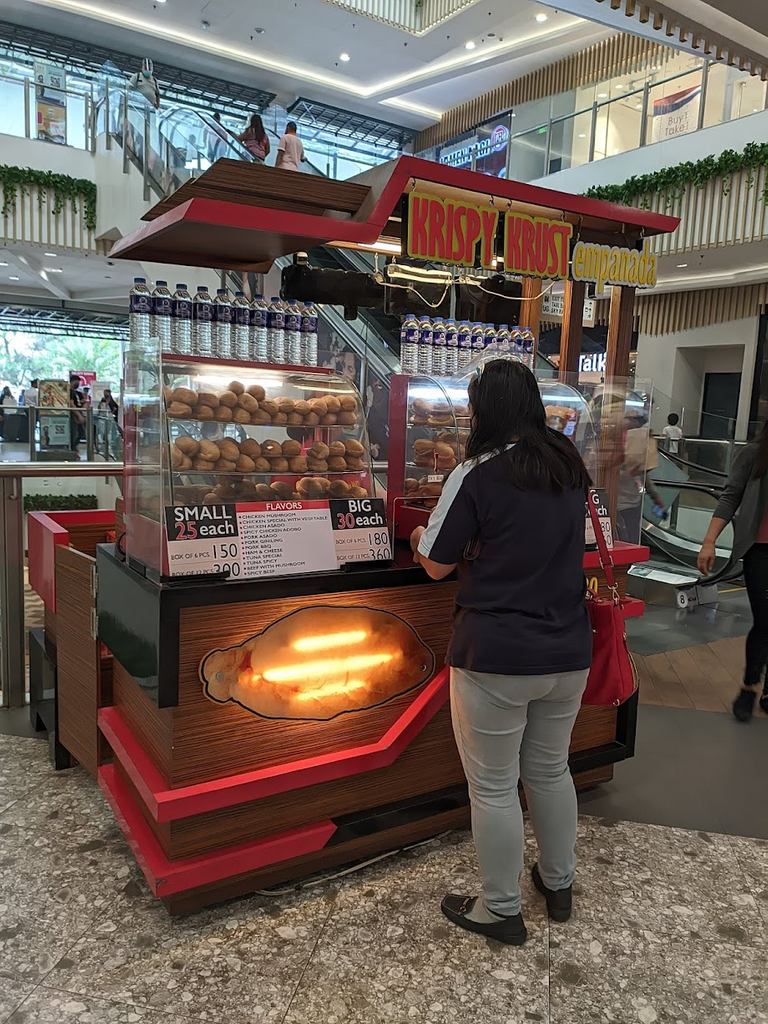 Here's a list of what they were selling in this stall. Chicken mushroom, chicken special with vegetables, chicken asado, spicy chicken adobo, pork asado, pork giniling, pork BBQ, ham and cheese, tuna special, tuna spicy, beef with mushroom and spicy beef. They have 2 sizes which are small(25 PHP) or Big(30 PHP).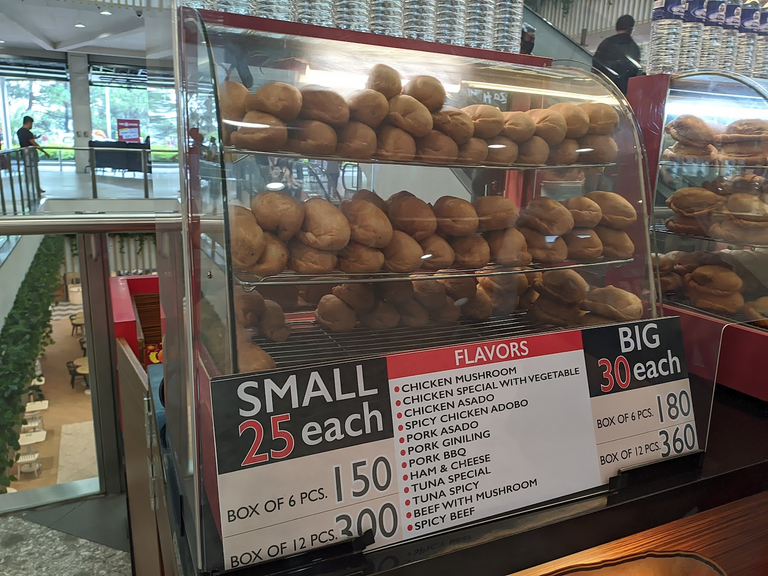 I bought her a box of six. I was supposed to get beef with mushroom but they ran out. So I got 3 pieces of chicken mushroom and 3 pieces of chicken asado. I was wondering how would you know what kind of filling was inside until I checked the box, they had small dots with colors to differentiate them.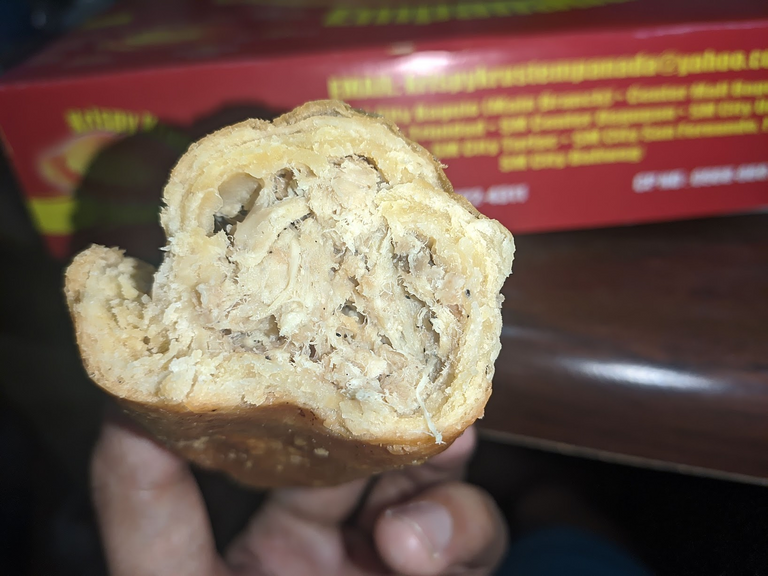 My girlfriend offered me to get it from her box so I did. The part that I love about this empanada is its crust because it's really crispy and it was also flavorful at the same time. The filling inside was really tasty, the chicken blends in with the mushrooms and onions. I truly enjoyed eating it.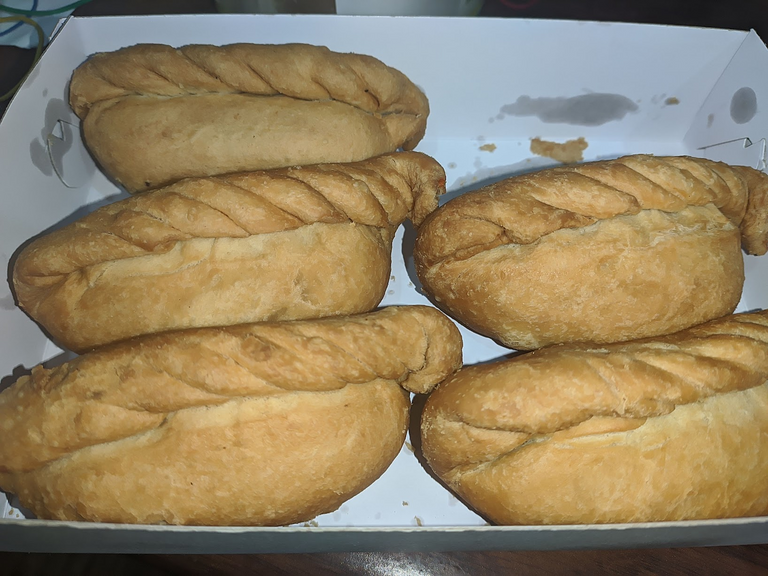 If you guys are curious here are some of their branches. I tried to research about this stall on the internet but I couldn't find the history of this place. I just remember seeing that it was since the 1980s.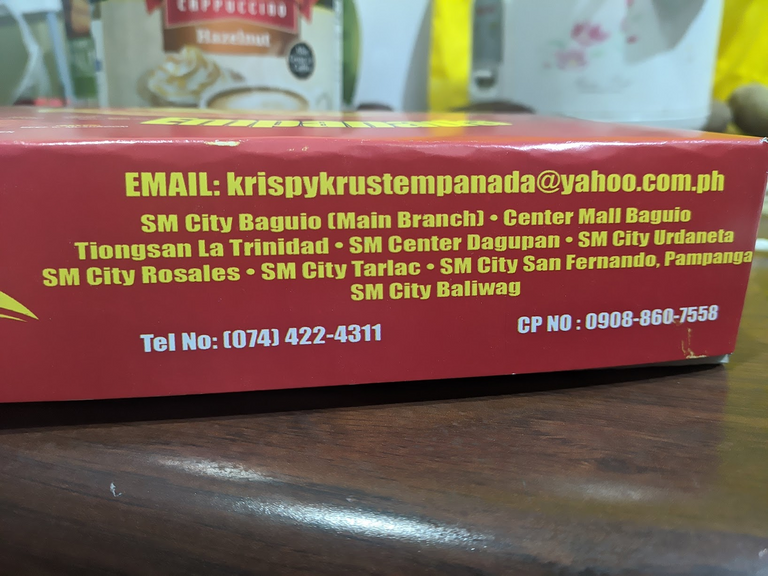 Thanks for reading and Stay safe always!
The photos used in this post are owned by me .

EARN BITCOIN CASH BY CREATING AN ACCOUNT HERE AND POSTING
---
---