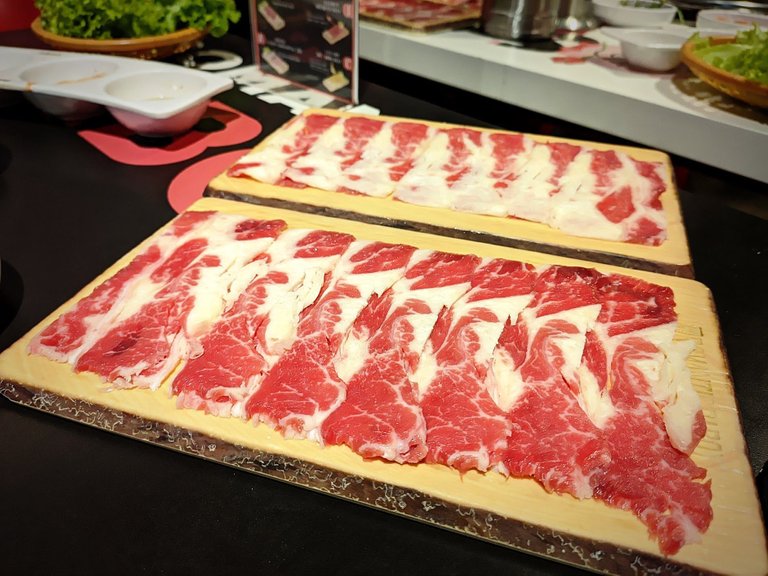 ---
Romantic Baboy
Unlimited Korean Grill
---
Samgyeopsal is a form of Korean BBQ which is grilled pork belly accompanied with different kinds of vegetables and sauces. Here in the Philippines, these kinds of restaurants have gained popularity. Let me share with you my experience in eating in this Unlimited Korean grill called Romantic Baboy. Just so you guys know "Baboy" in English means pig.
My colleagues planned to eat here the week before for all of us to bond. My colleague had to reserve tables the day itself. After our duty which ended at 5pm we went straight to the restaurant. It is located at 3 Ignacio Villamor St, Baguio, Benguet.
Before entering the restaurant you have to fill up contact tracing forms where you had to input your personal details and temperature. After filling the up we had to wait for a bit outside while they were preparing the tables.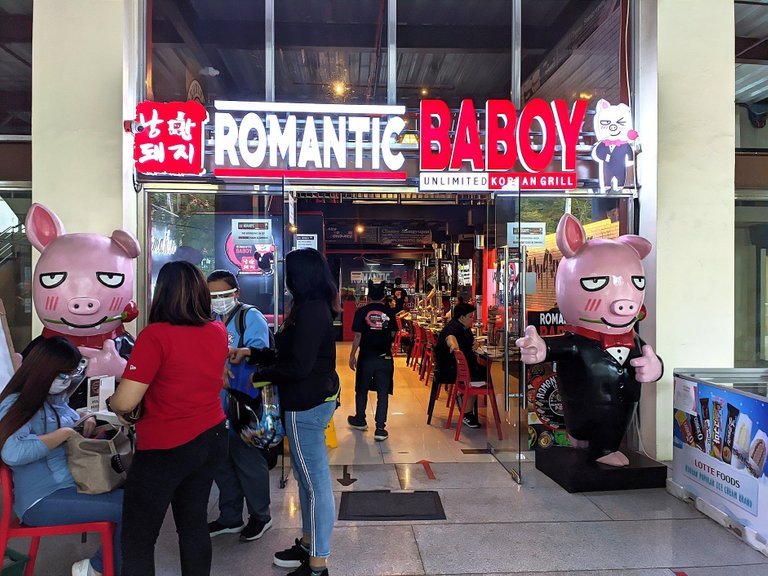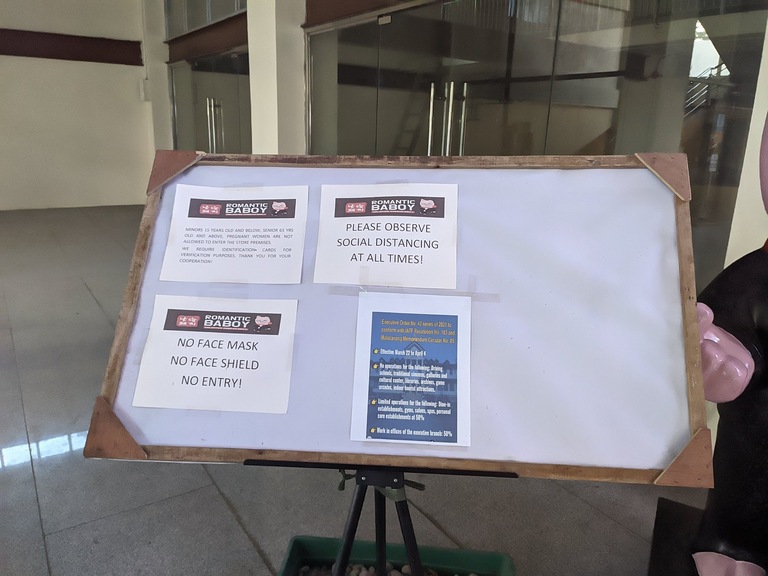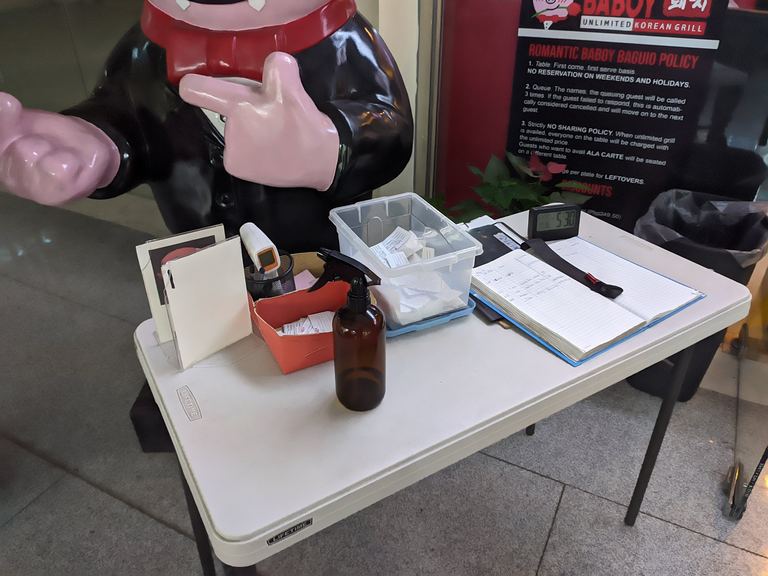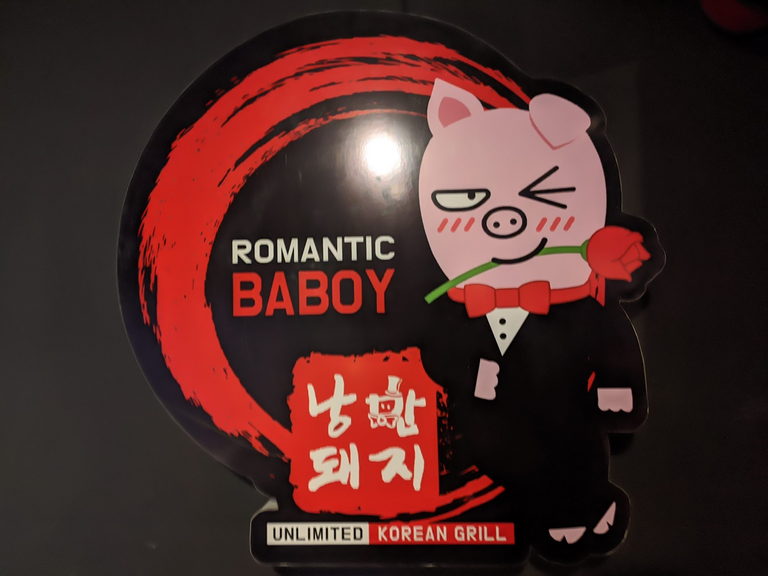 Price
If you want to avail their eat all you can it costs 499 Php which is around 10.45 USD. You can also opt to order the dishes themselves which is more expensive. We all went there for the unlimited
The Menu
Marinated and flavored meat
Herb Samgyupsal - Herb flavored pork belly
Woo Samgyup - Thin slices of beef brisket
Moksal - Seasoned pork neck
Daepae Samgyupsal- Thin slice of pork belly
Romantic Bulgogi - Sweet marinated Korean style beef
Yangnum Galbi - Marinated pork ribs
Curry Beef - Thin slices of beef in curry sauce
Spicy Beef - Thin slices of beef in spicy sauce
Side Dishes
Stir fried Fish Cake
Kimchi
Coleslaw
Pickled Korean Radish
Scallion Salad
Korean Popcorn Chicken
There's also unlimited rice egg, cheese, and lettuce.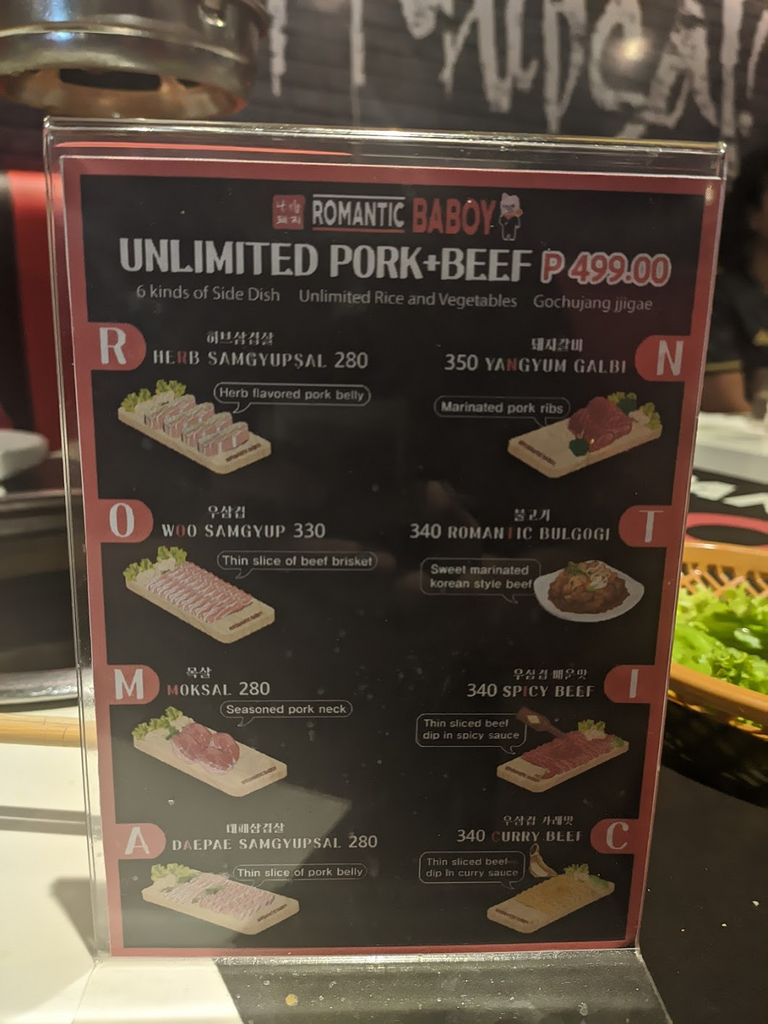 Experience
As soon as we entered this was the setup of our table, all the side dishes were around the grill. We were 9 who went there and we asked if 4 of us could stay at one table but they explained that if we do that they might get caught and fined because of social distancing, So we ended up sitting 2 per table.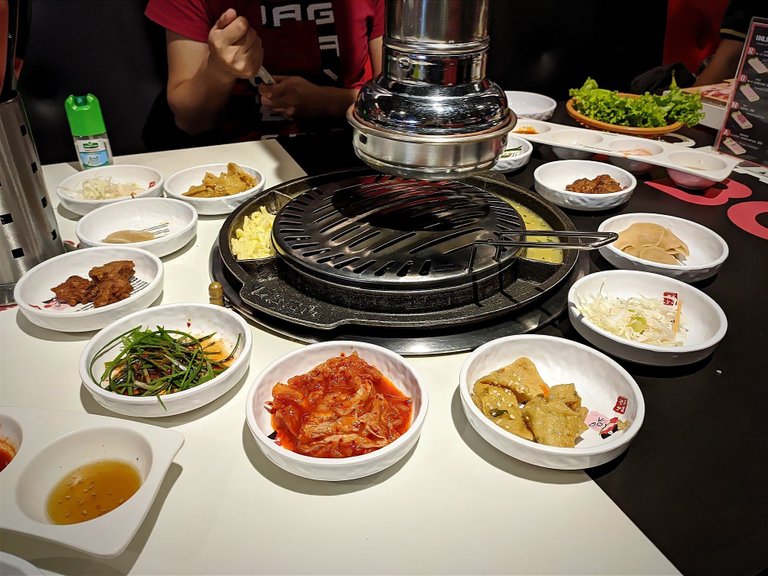 These were the sauces that you could use as a dip when eating. They are Ssamjang sauce, Sesame Oil, Chili Sauce and I wasn't sure what the last one was but it was sweet.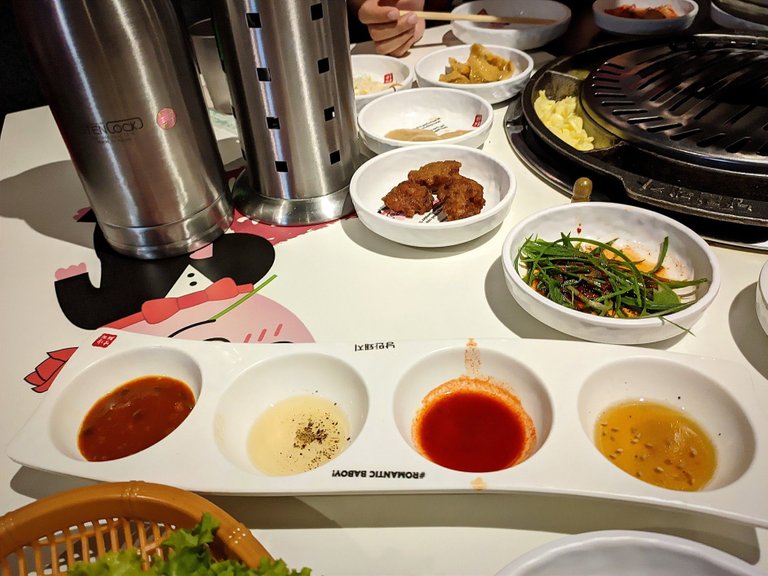 The staff asked us what platters do we want to order and we were only allotted 2 at a time. The first thing that we got was the WOO Samgyup or the beef brisket.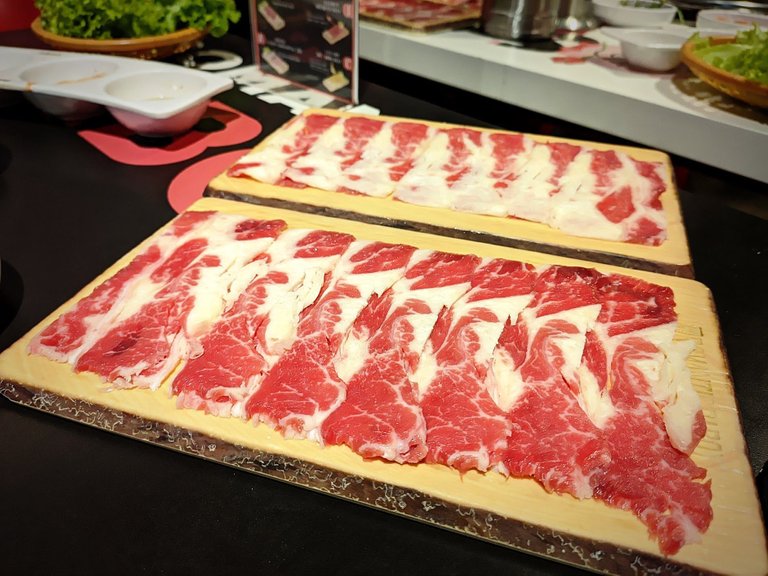 This was the Curry Beef.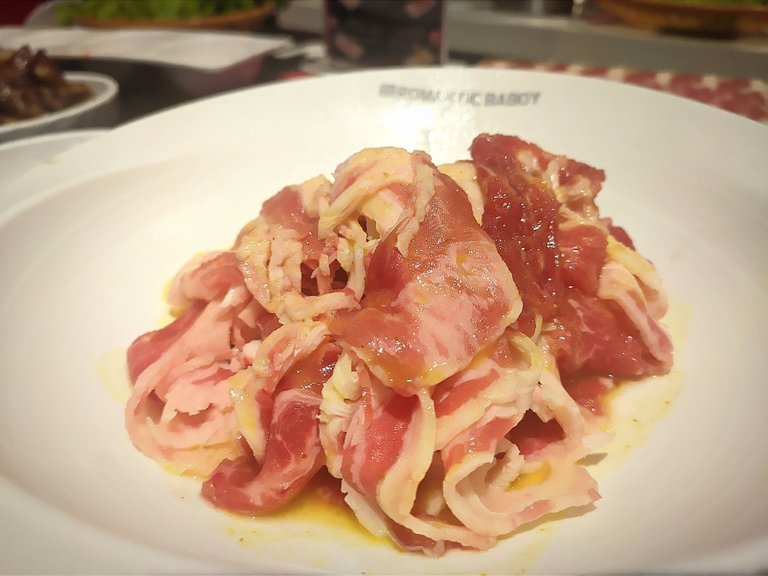 Here comes the fun part which was the grilling part. You should keep your eyes on the food or else there's a chance that it would burn. If you look at the side, there's the cheese and egg which was being cooked. The fun part was dipping the meat on the melted cheese. I wasn't able to take as many photos because I was shy with my colleagues. But the food here tasted really delicious. My favorite was the WOO Samgyupsal of the beef brisket. I just like my beef plain.
My experience here was great, the staff is really accommodating. If you ask for something they would immediately go and give it to you. You can also ask them to replace the platter in the grill if ever it gets too burnt up from cooking the meat. One thing that I love about this place is the vacuum thing that would suck up all the smoke from the grill so you wouldn't smell like smoke after eating in this place.
It's was really fun to bond with my other colleagues.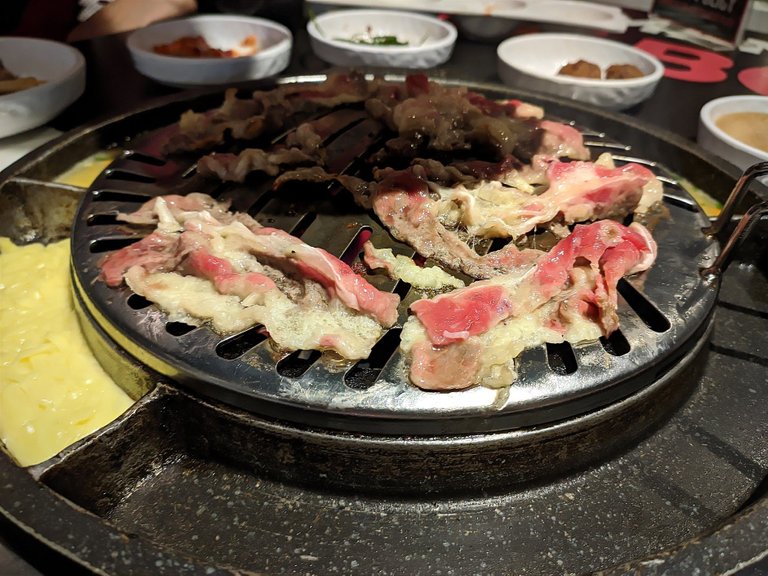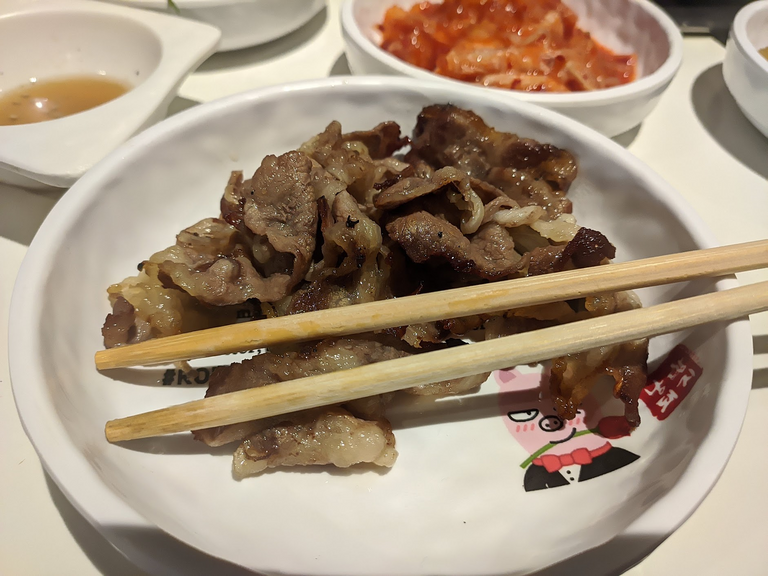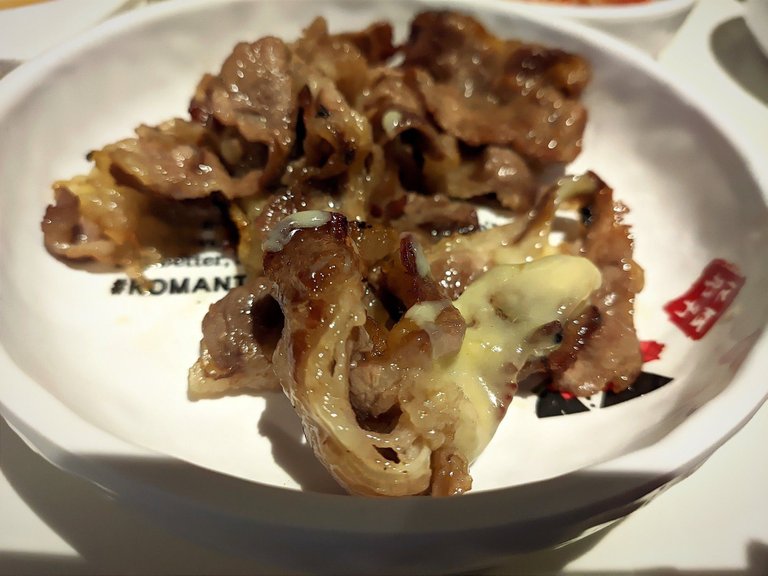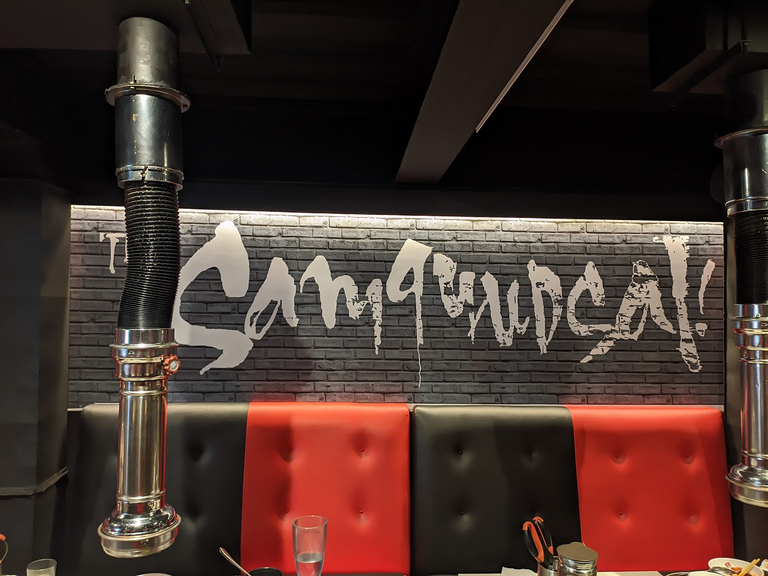 Thanks for reading and Stay safe always!
The photos used in this post are owned by me .

EARN BITCOIN CASH BY CREATING AN ACCOUNT HERE AND POSTING