It was the 24th February 2020 when this visit was made with @steddyman who thinks Steemit sucks.
While I will never change his mind that HIVE is any different, we have always both had a passion for good food and yes, Steemit does suck.
This is also the last ever 'NOT a Tasteem Review', I am sure you are relieved to hear this. I have not documented a single restaurant since.
The fact is that The Walton Arms used to be a fantastic lunch-time pub. I used to frequent the place back in the late '80s and was always rewarded with great food.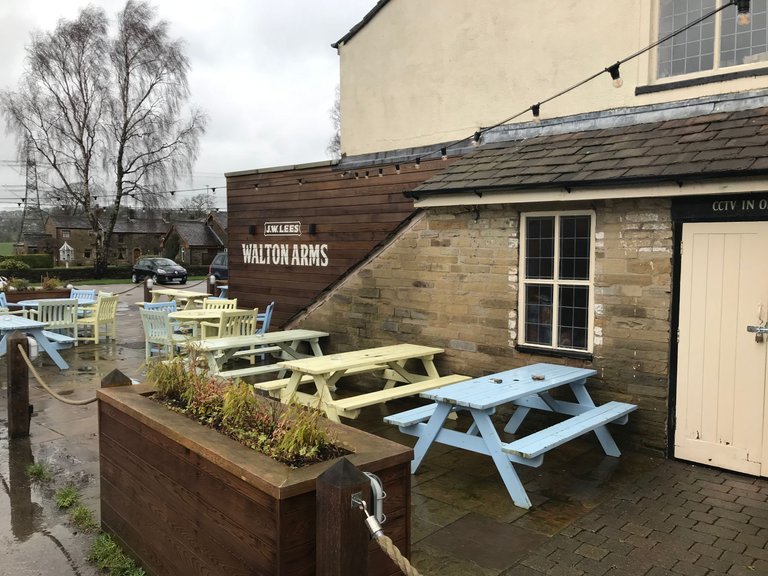 The last time myself and @bingbabe tried was around 2005 and things had changed. The food has become decidedly average, and I would guess that old owners had moved on, or their chef had (died / left / retired / been sacked) - choose any or all as applicable).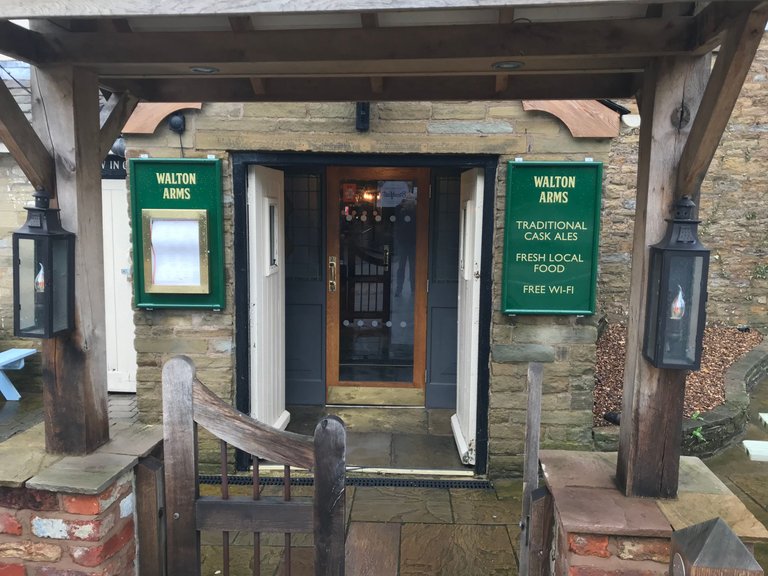 15 years later it was time to give it another go. Knowing I would not see my old friend for a long time as Lockdown ONE was looming we decided to try this old chestnut again.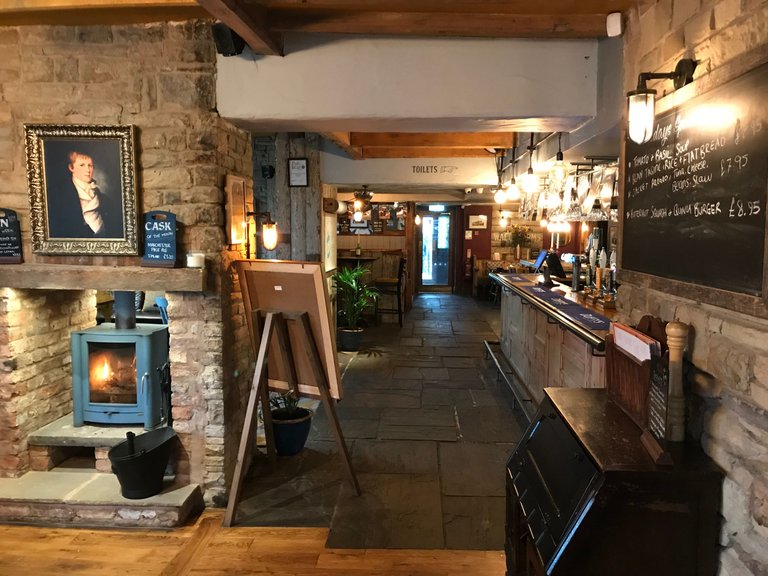 What initially bothered me was the lack of people. My image timestamps are from 12:43 pm. This is lunchtime and the Walton Arms is situated close to an industrial estate, full of hungry people (ignoring The Walton Arms).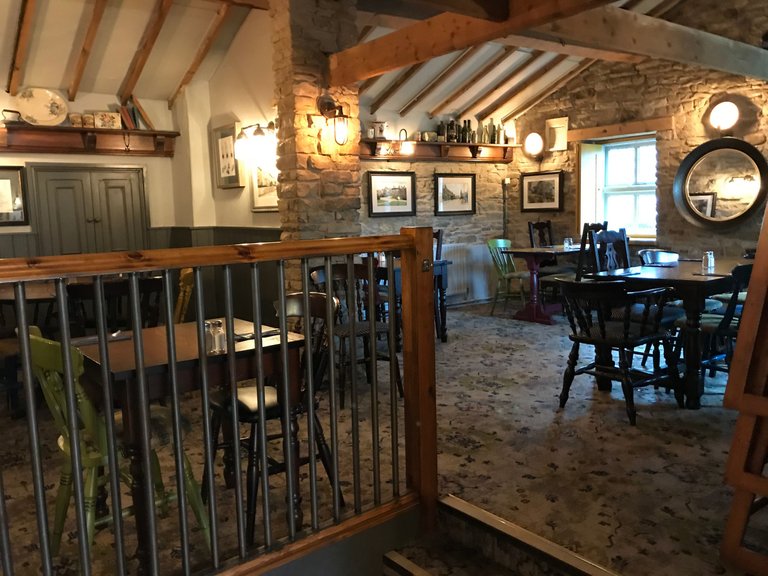 …'A good pub should be full at lunchtime, so where are all the hungry people?'…
We took a table (there were many to choose from) and looked at the menu which was standard fare and maybe a little on the cheap side.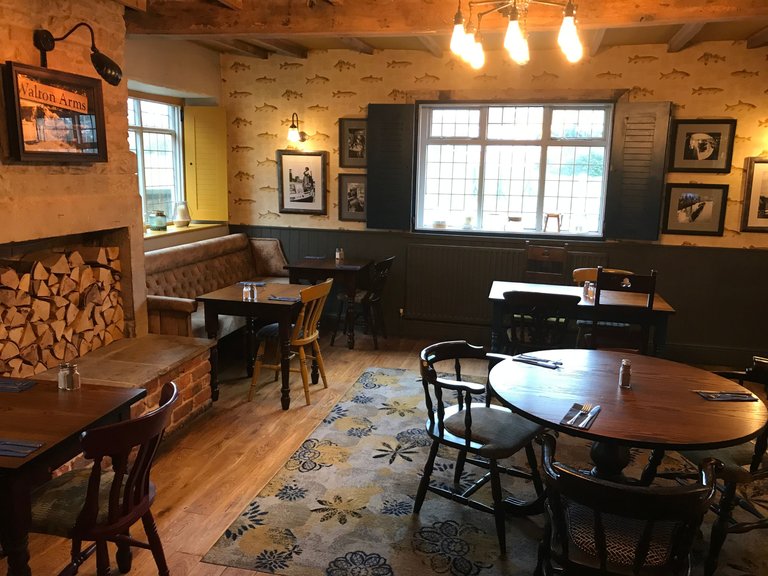 Not being too hungry I opted for the Steak Sandwich at £7.95. A lot of the time they use that cheap arse-steak (rump) but what can you expect for this price?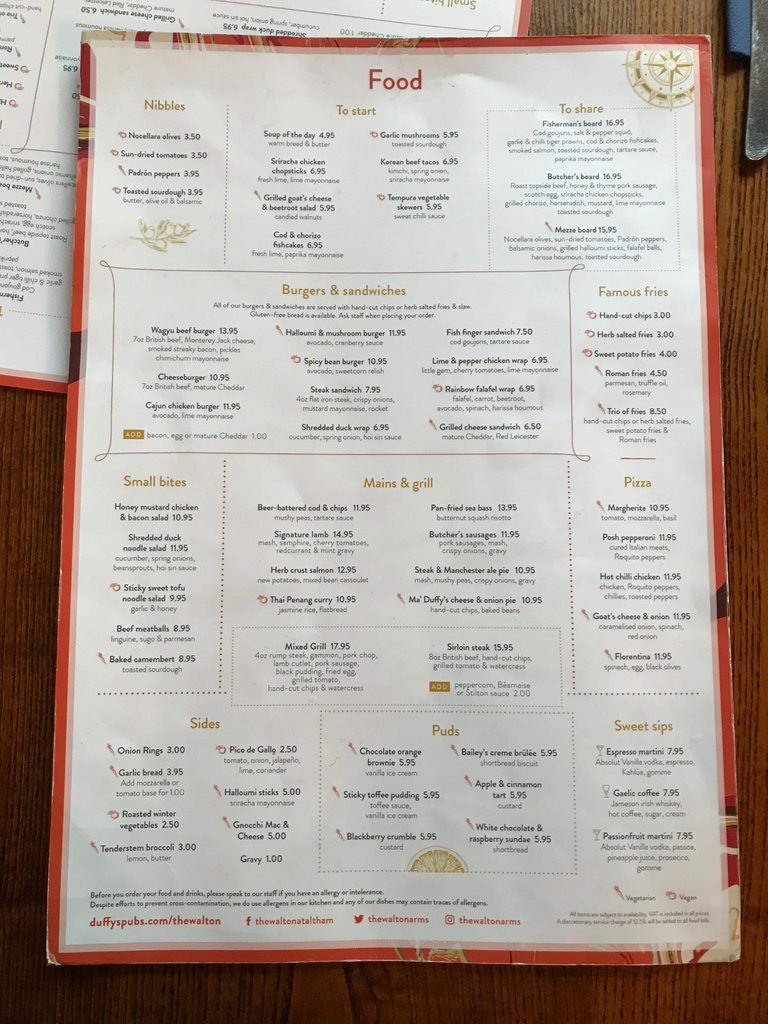 The Walton Arms décor was like I remembered it, quite old-worldly and spacious.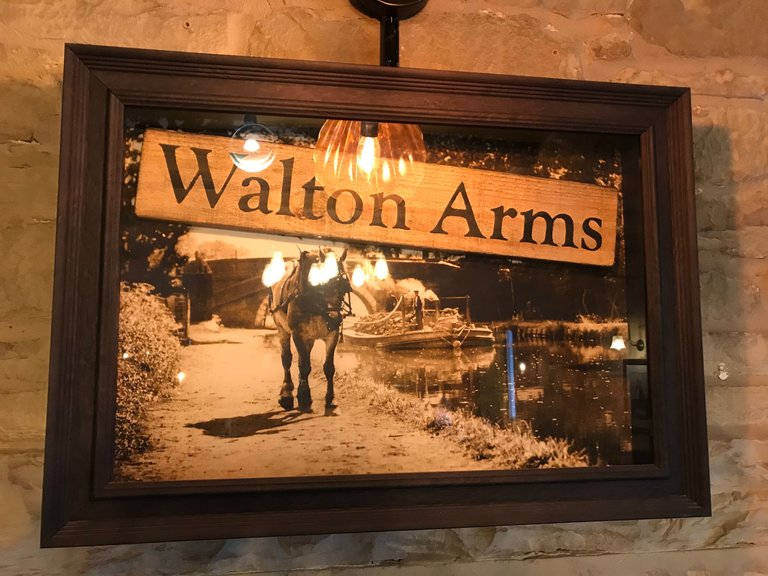 The Leeds-Liverpool canal is not close to this pub, so I suspect some fakery is going on here.
The food arrived in good time and to give it credit, looks reasonably appetising.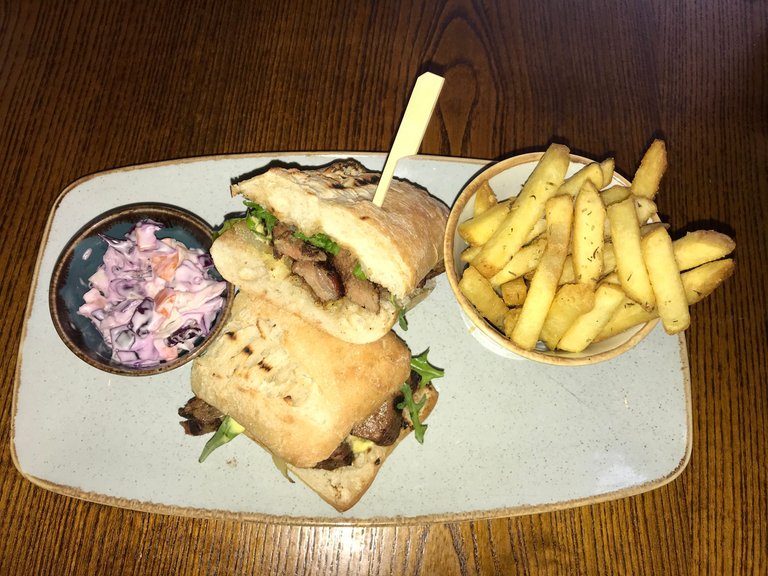 Looks can be deceiving and while the chips were decent enough the meat tasted like old boot leather and I was in danger of getting jaw cramps by the time it was devoured.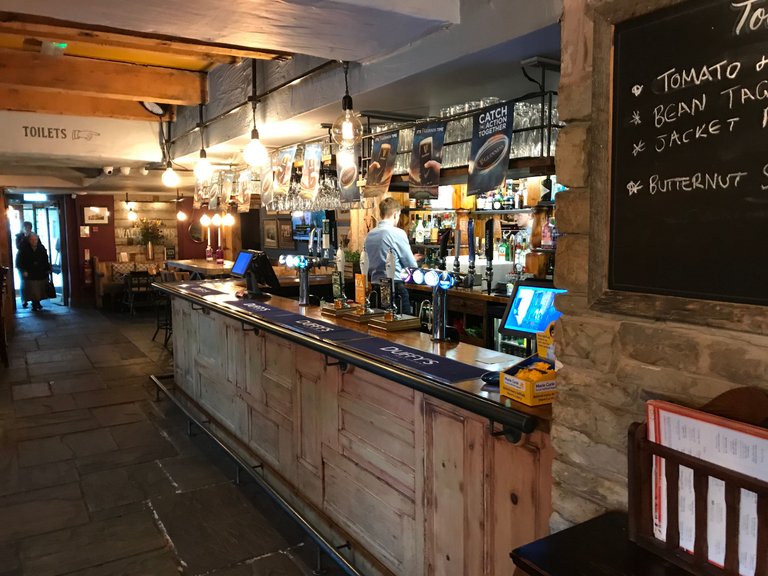 During the 45 minutes of extreme canine overuse, we noticed only one other couple arriving in the Walton Arms.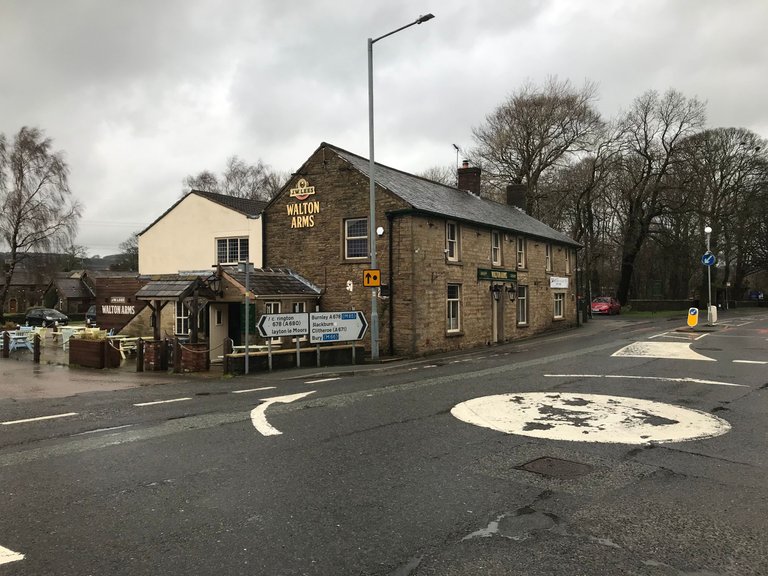 It does tell a story when the pub is empty. We left disappointed vowing to erase the associated memory legacy of 'Walton Arms – Great' with 'Walton Arms – Sore Jaw'.

Earn FREE EOS from Coinbase by taking partaking in a simple quiz here
Earn currency while you play brewing virtual beer with CryptoBrewMaster
Earn currency while you play and become a global Rock Star with Rising Star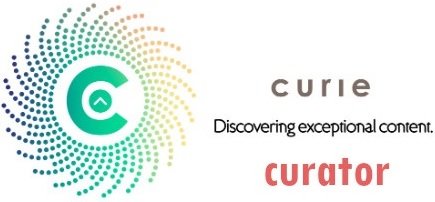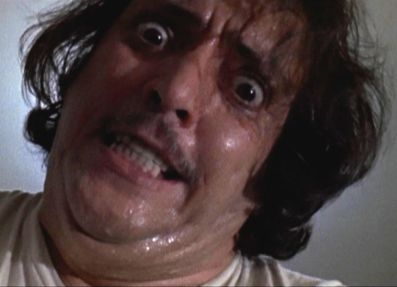 If you found this article so invigorating that you are now a positively googly-eyed, drooling lunatic with dripping saliva or even if you liked it just a bit, then please upvote, comment, rehive, engage me or all of these things.