Filmed and edited by @k-banti
---
Hello everyone, yesterday I had a hive meet up with @josediccus and @k-banti at Papiees Meatro in yaba. It was a very interesting meet up where we talked about our Hive experiences and many other topics though, this post is not about that but about sharing you our experiences with the food and the location where we decided to meet.
The video above is a Food Vlog in which we review the food we bought at the location. You should check it out 😊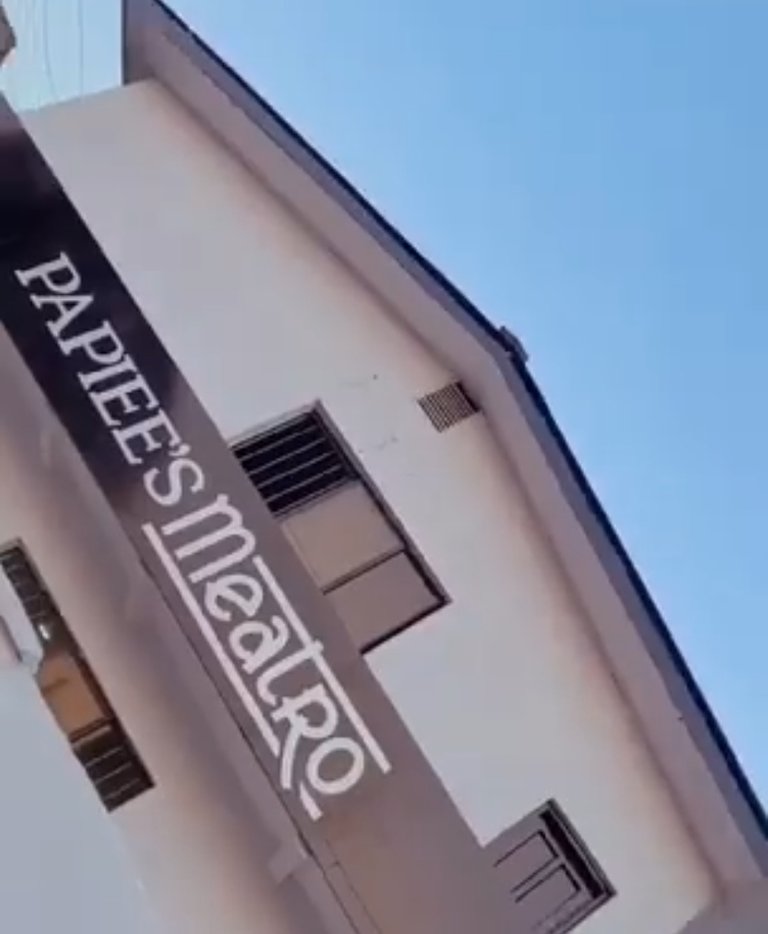 Above is a picture of the restaurant.. You can find them on IG through the link: https://instagram.com/papieesmeatro?igshid=wsn0r3pzcytf
Now I present the tasty food we ordered with their prices.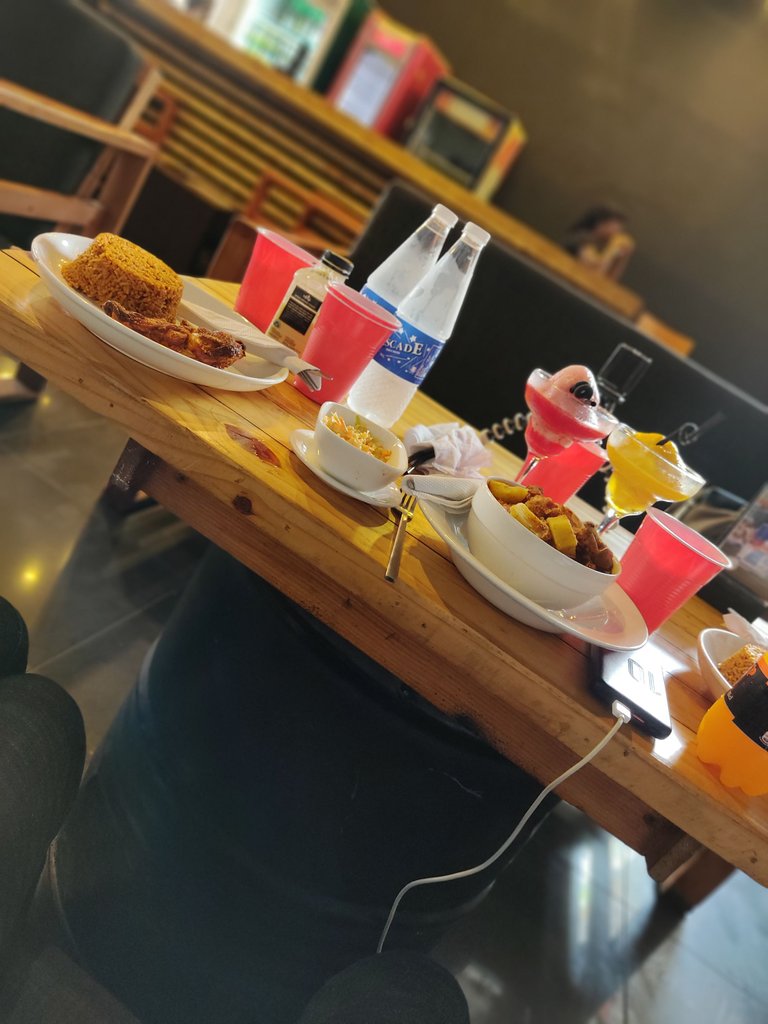 On the table above is a firewood jollof rice, coleslaw, chicken peppersoup with potatoes while drinks are mango mad, yoghurt, Virgin Strawberry Daiquiri, table water, 5 Alive pulpy.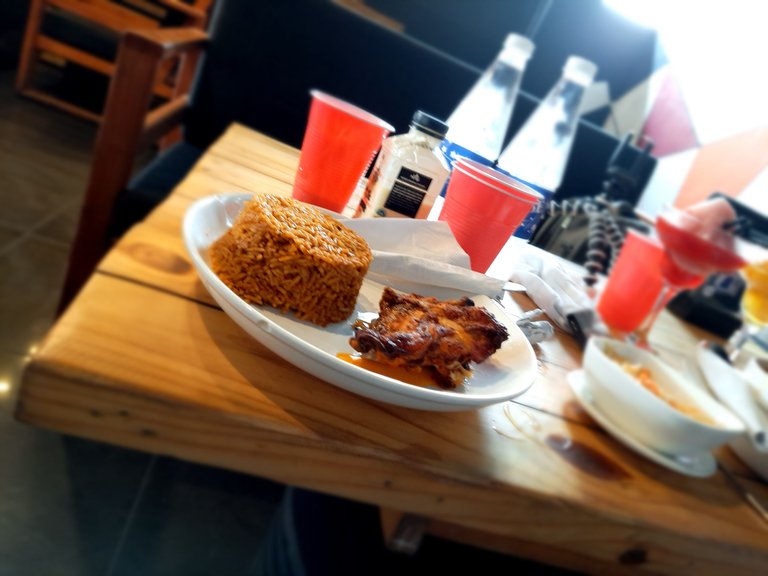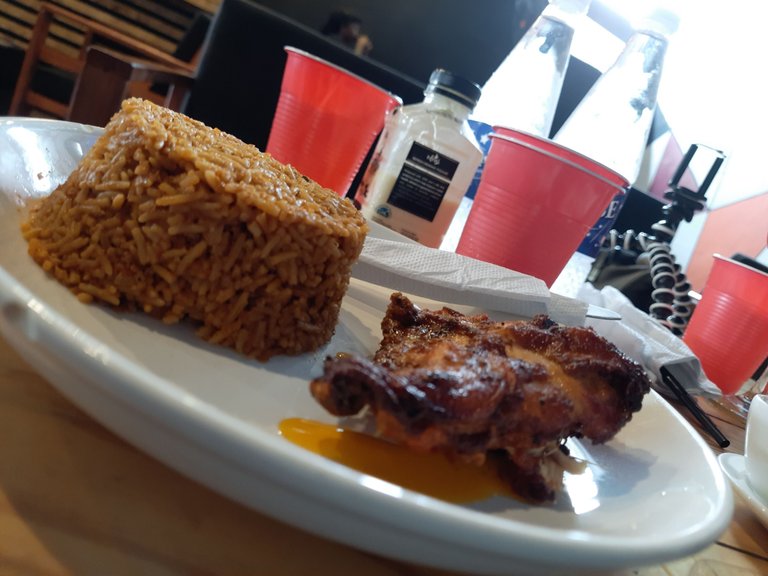 The pictures above is Firewood Jollof rice with chicken. It is called firewood jollof rice because it is cooked with firewood. The price of this dish cost about $3 while the chicken included added an extra $2.4. So we paid a total of $5.4 for this meal.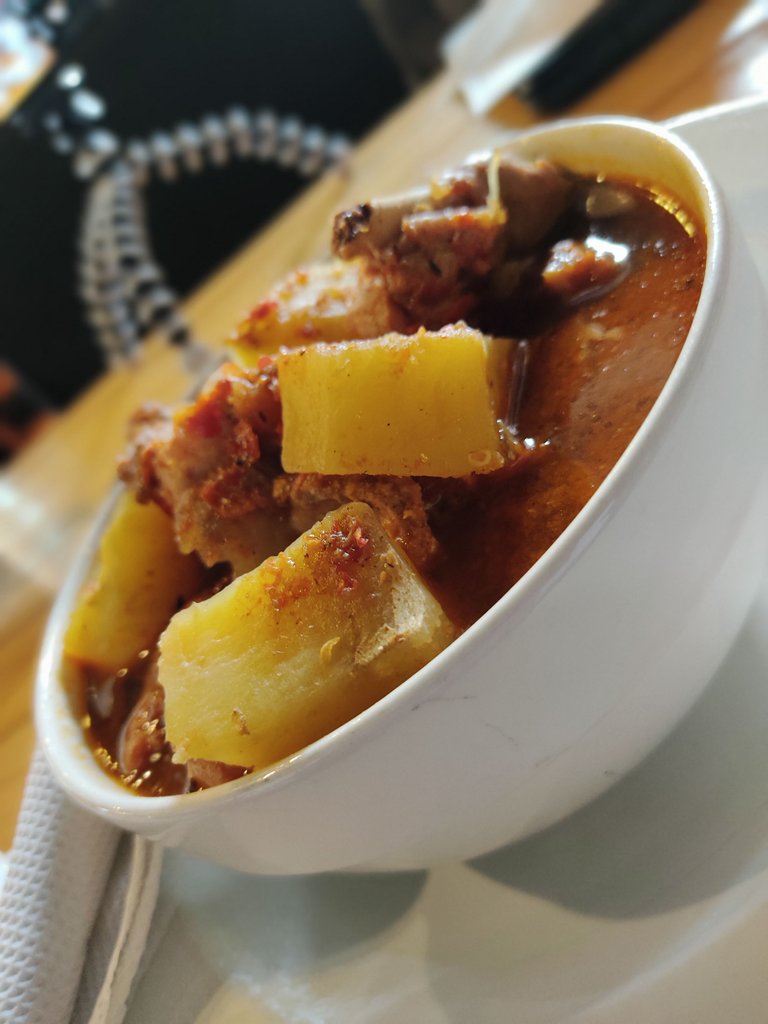 Here is a bowl of chicken peppersoup with sliced potatoes. It cost only $5 and it was more satisfying than the firewood jollof rice.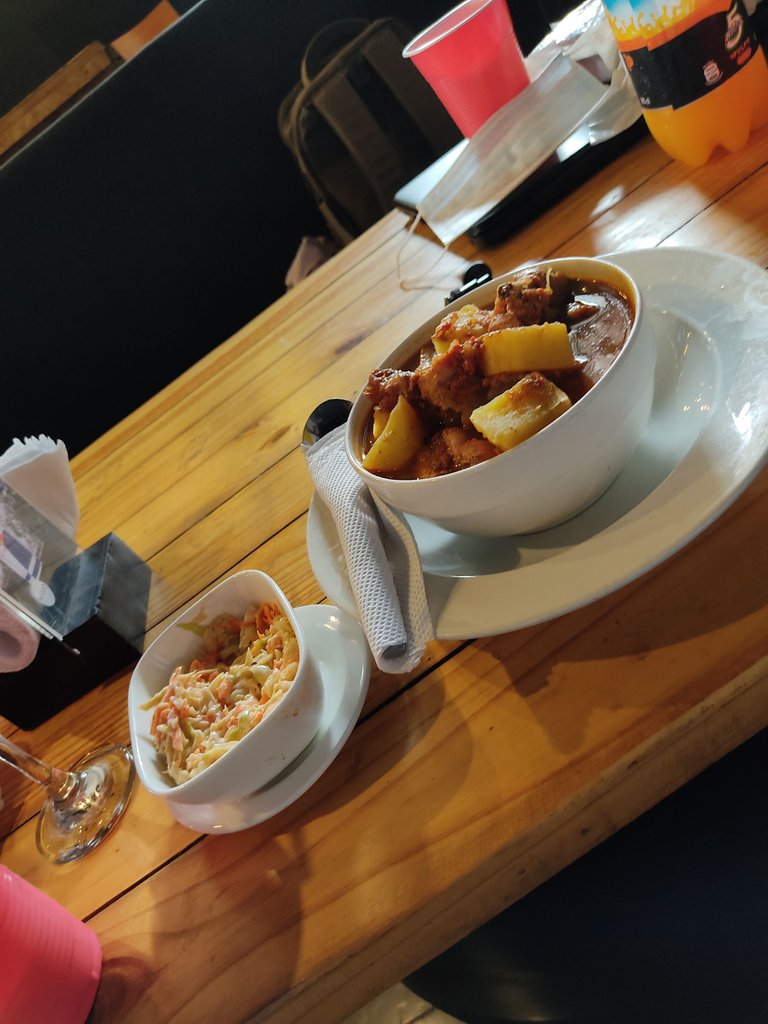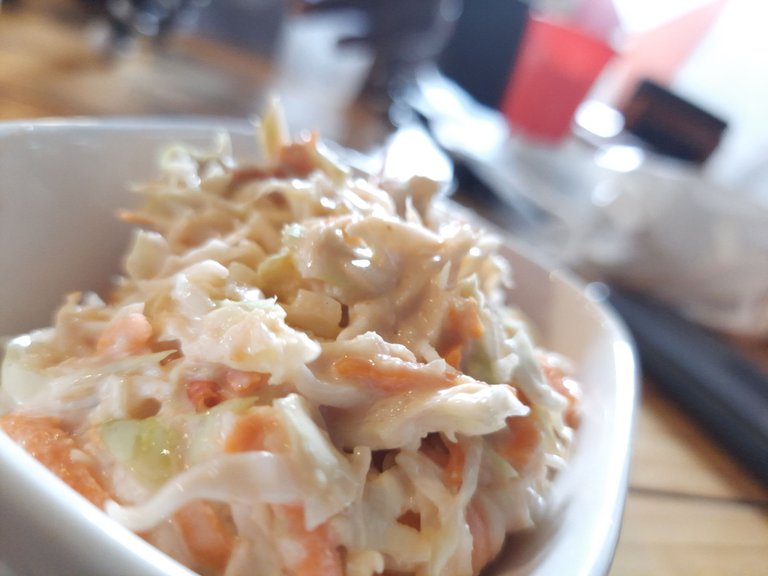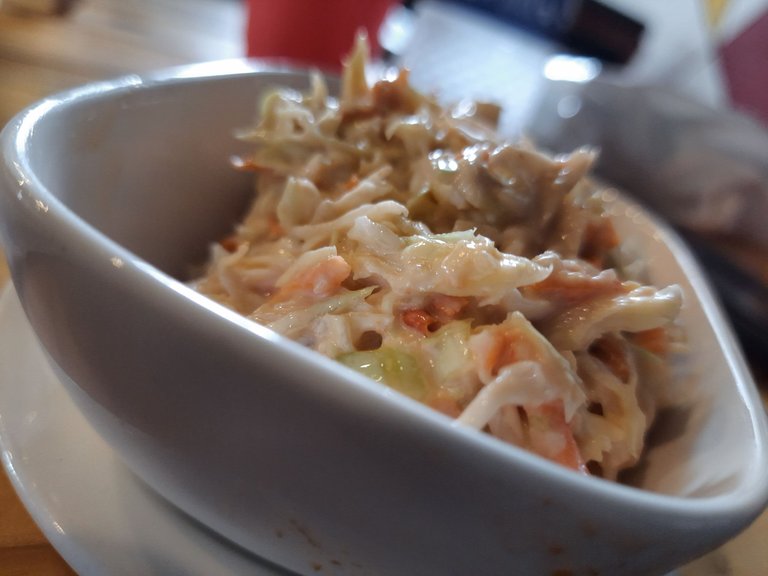 Now, the pictures above is what they called coleslaw. It tastes very much like salad to me but taste a little more awesome. It cost for only $1.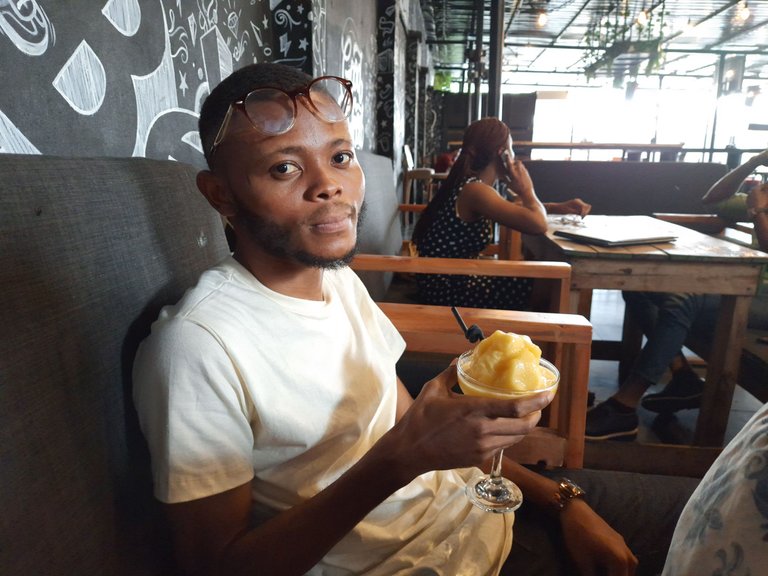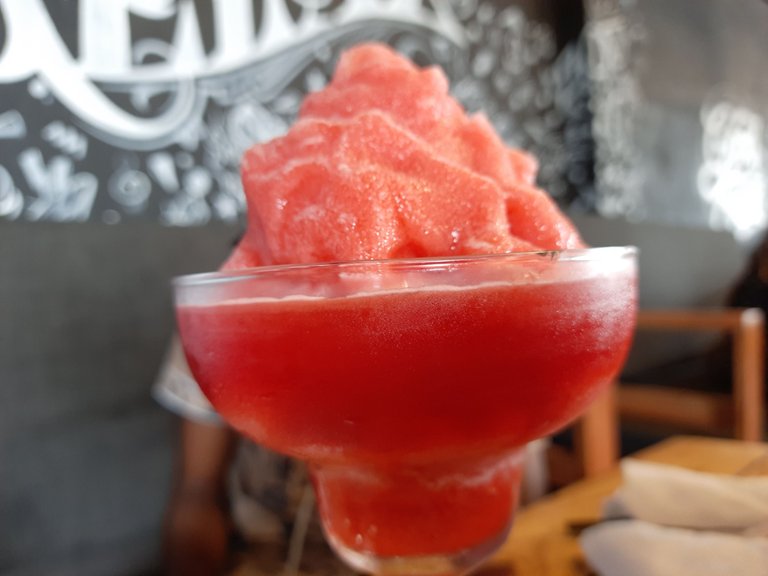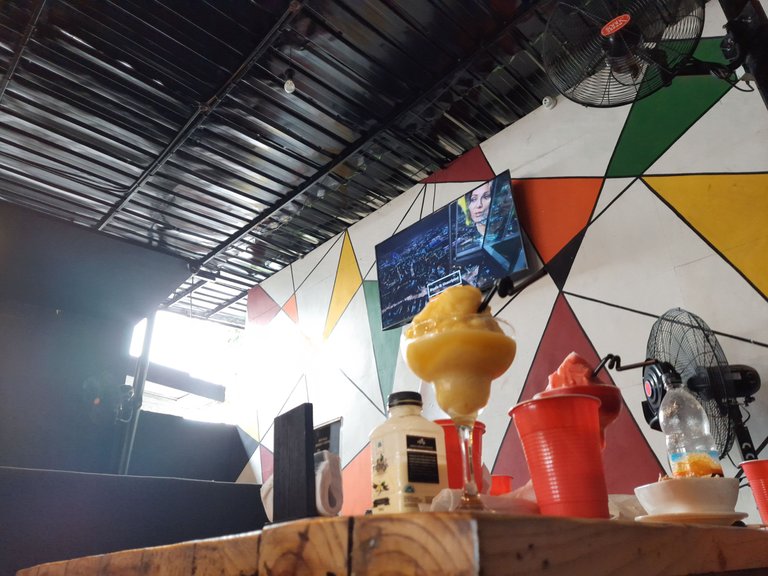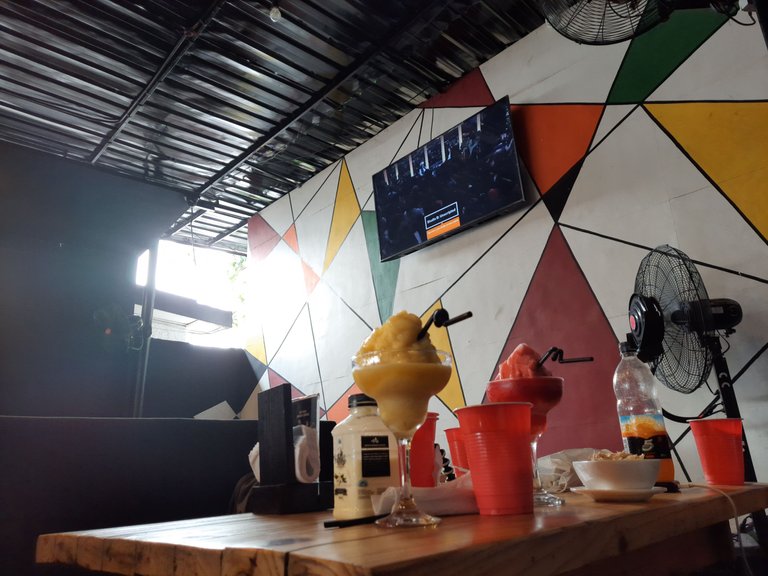 Now, the drinks we have above is the Mango mad which is the yellow looking drink on the hands of @josediccus. It costs only $4.
The Virgin strawberry Daiquiri is the one in the red cup. It costs only $4 too.
There is also the 5 alive pulpy on the table. It costs only $1.2 over here.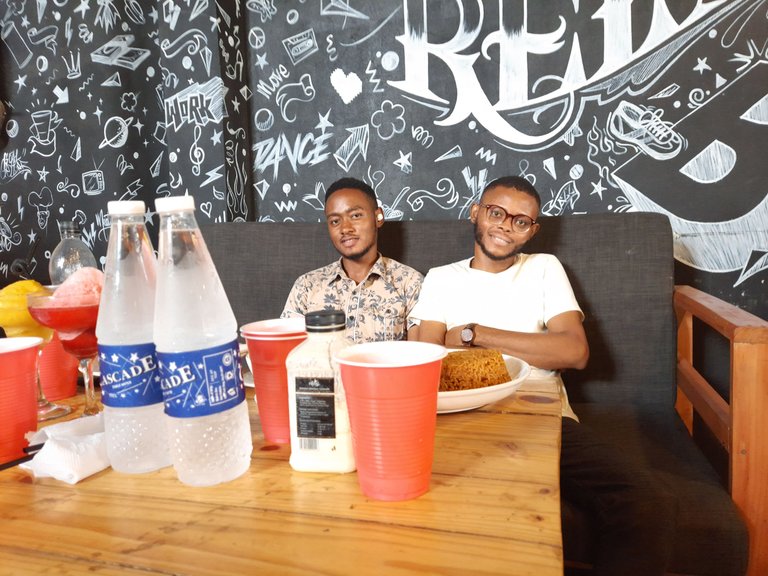 We also have the the yoghurt which is the small white container with a black cover on the table. It costs only $2
Lastly, is the table waters which cost for only 40 cents.
Below is a picture of our bill in naira...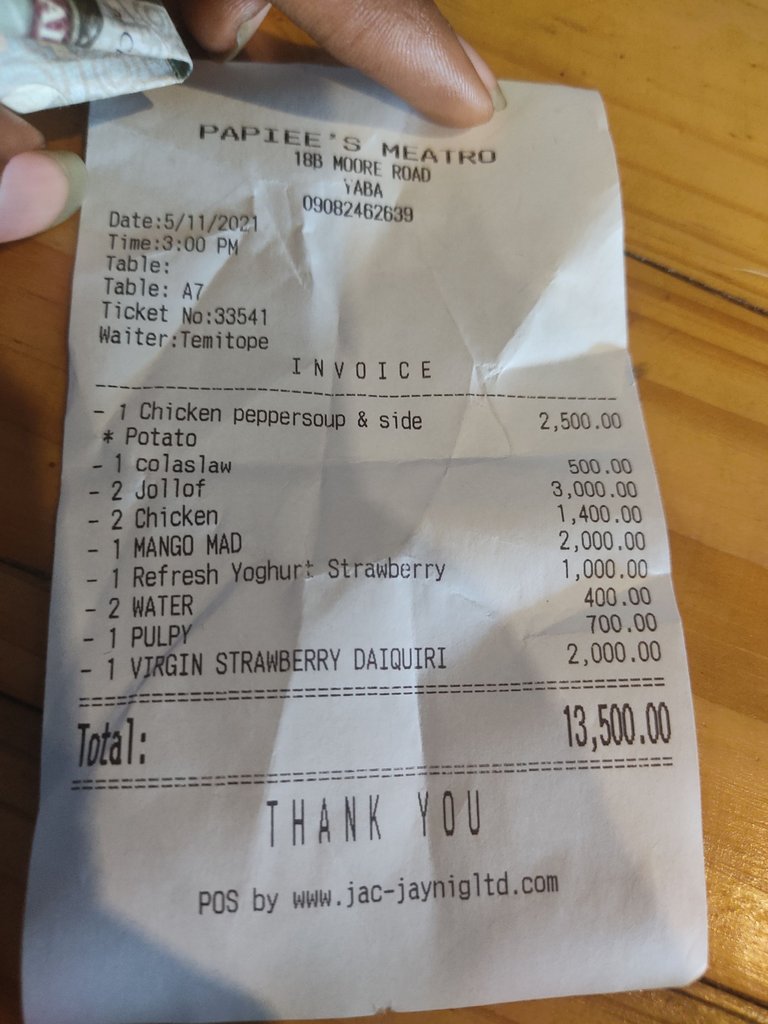 All in all, we really had a nice time. Below are some pictures we took together during our meet up.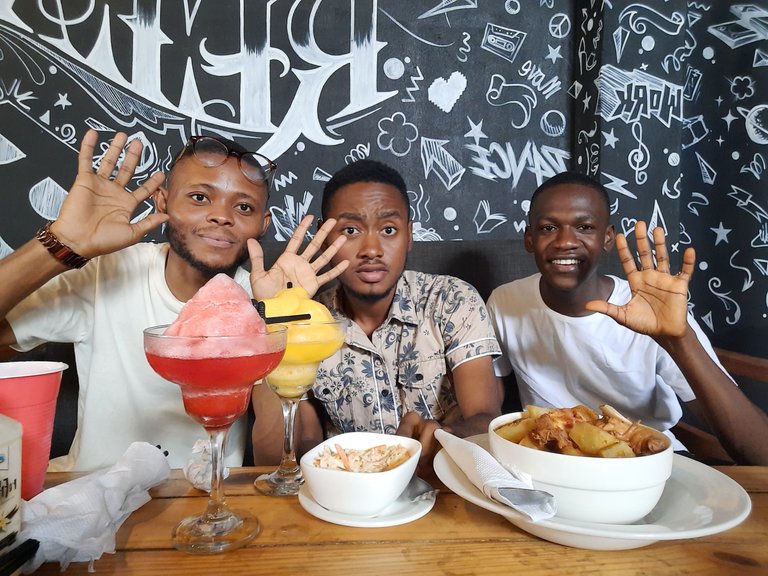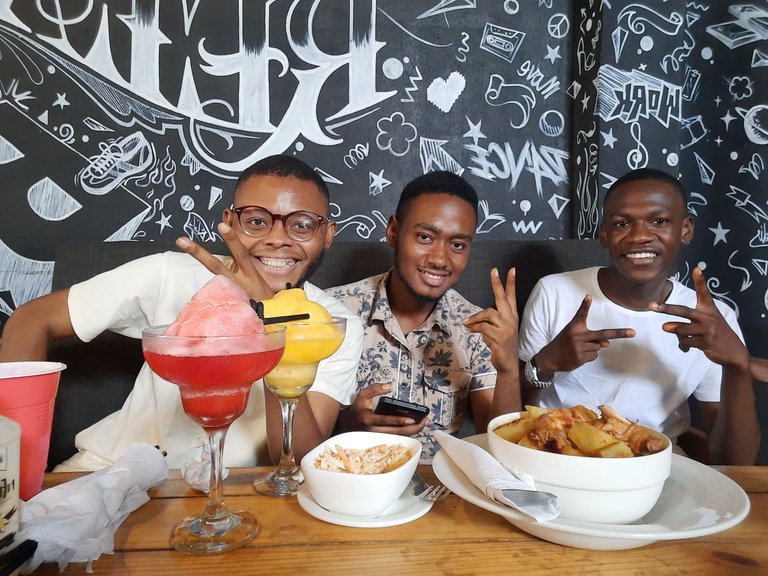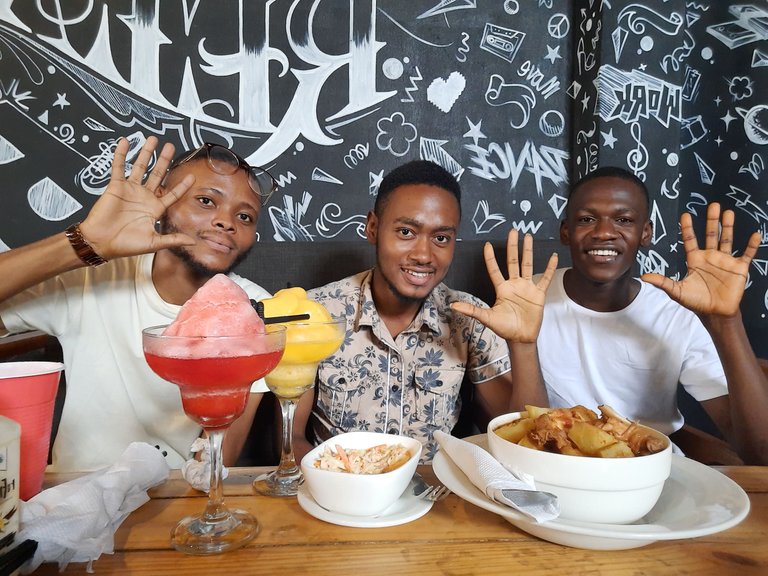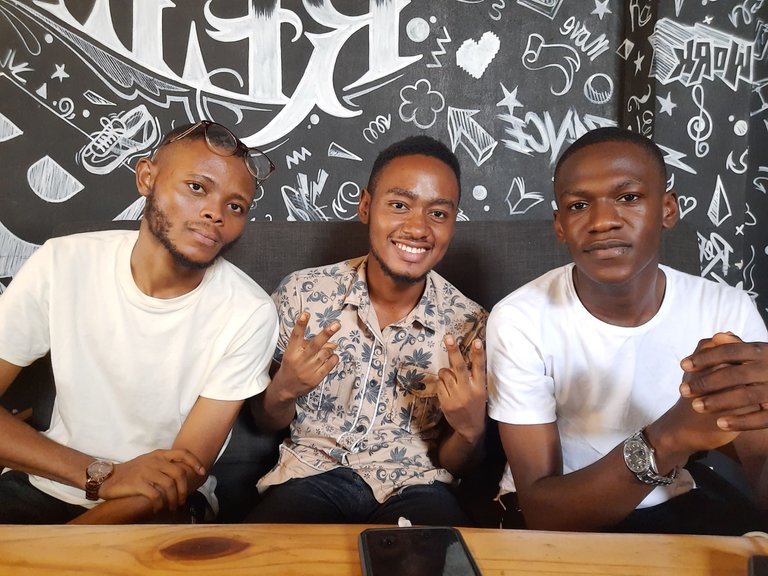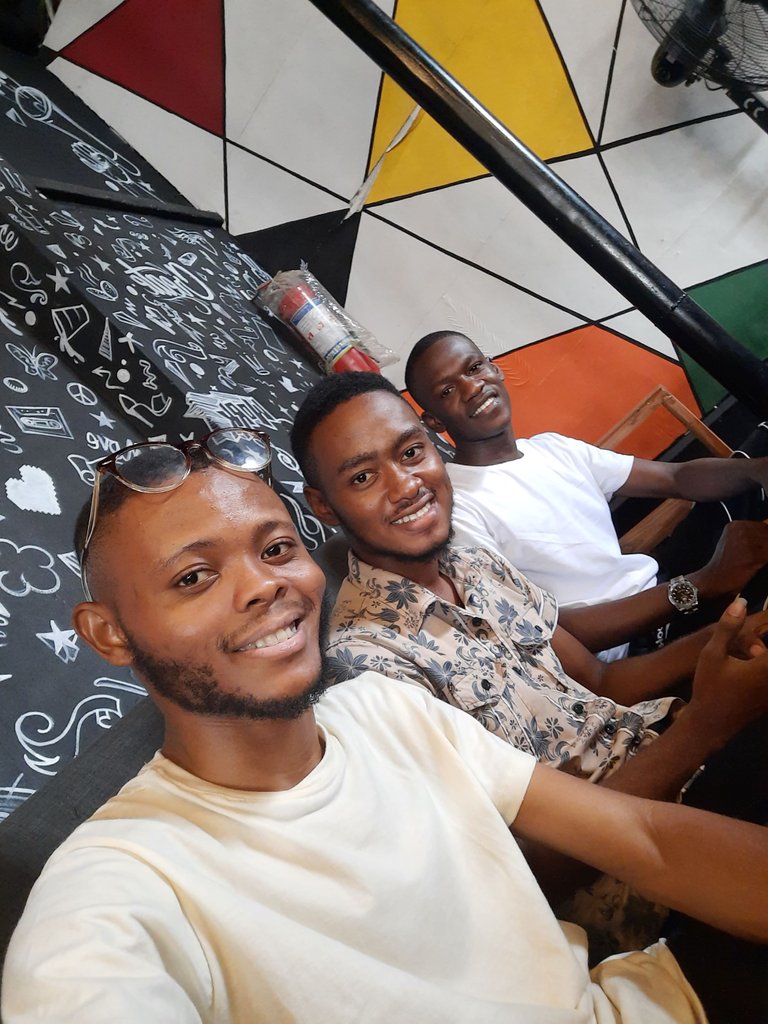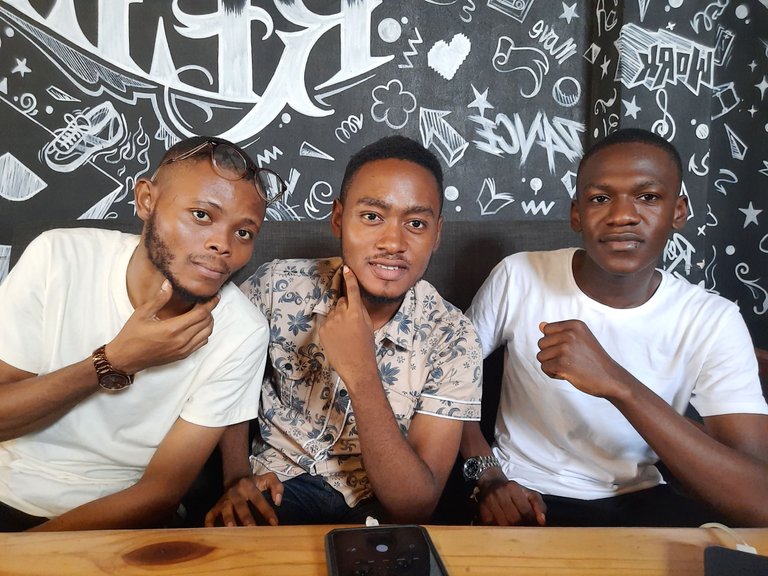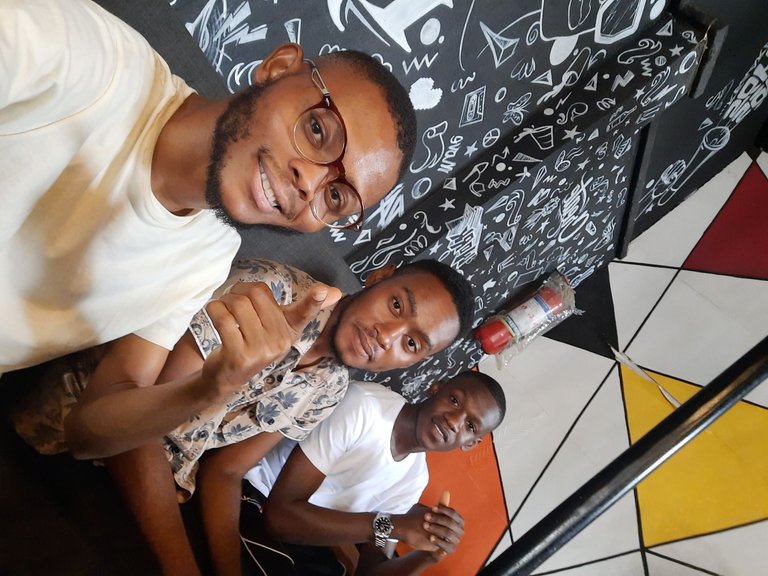 Click the banner to get redirect to The Newbie Initiative

@aliento initiative by @eddiespino and @grisvisa

Click the banner to get redirect to SMILE server, or: https://discord.gg/wyhVUvt

---
All illustrations made by @tripode in Adobe Illustrator.
---
All images are mine except indicated otherwise
---


IF YOU LOVE THIS POST, YOU CAN KINDLY SUPPORT BY YOUR COMMENTS, REBLOG AND UPVOTE. IT WOULD BE MUCH APPRECIATED

THANKS FOR VISITING MY BLOG 😇💕
---
▶️ 3Speak