My name is Bond, James Bond.
So, I literally just finished watching every James Bond movie in the order they were released. It only took me about 3 1/2 months but I did it. I'm one of those people that hates starting anything in the middle. I always need to start at the beginning and watch them all in order. It's actually kind of annoying but, it is what it is. I always feel I'm not getting everything out of the movie/series unless I've seen the previous one's first.
Anyway, I'm going to provide a very broad review of the entire catalog and then readers can make their own decisions from there.
Sean Connery: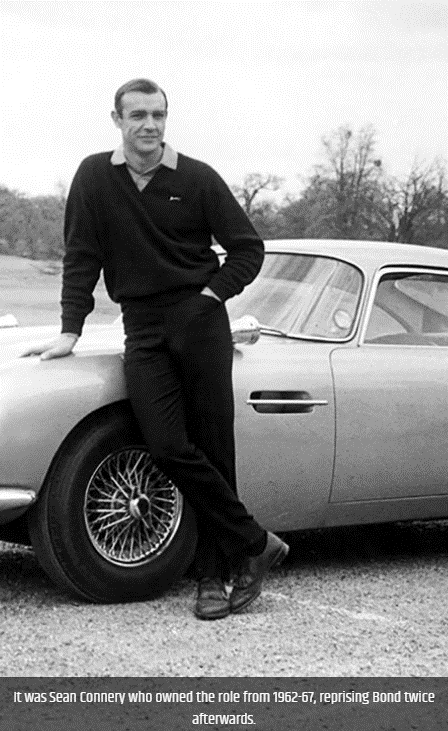 If there is one person I would like to be reincarnated as it's Sean Connery. Oh, wait. He's dead. Well then, I'll be the second coming of Sean Connery. :-) If there's anybody "cooler" than him in these movies, I don't know who it could be. Suave, charming, good-looking, witty, and the dude gets the ladies. Oh yeah, and he's 007. What more could you want? All of his movies were fun to watch and I highly recommend any of them. Starting with "Dr. No" there are six of them from 1962-1971 and an outlier in 1983. I've watched them all at least a few times over the years and they never get old.
George Lazenby: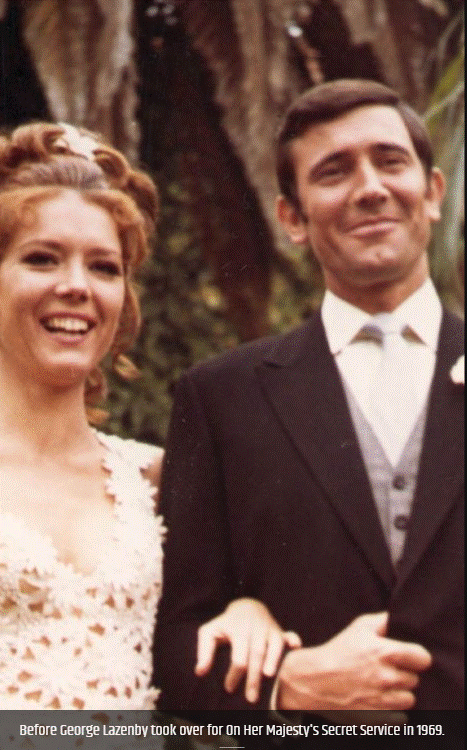 George Lazenby is James Bond for one movie in 1969 called "On Her Majesty's Secret Service". I had never seen this movie before this "binge" session I just completed. I did not know what I was missing. Truthfully, this was one of the best movies of the entire set in my opinion. Due to Sean Connery's overwhelming success, some of his movies begin to get a little over the top. Not enough to dim the enjoyment but they definitely lose some grit and authenticity. Like I said, they're still highly entertaining but they become a little more fantastical rather than spy thrillers. George brings the grit back to the screen. It truly is a "thriller" and it was eyes-glued-to-the-screen for the vast majority of the movie. Definitely a must-see.
Roger Moore: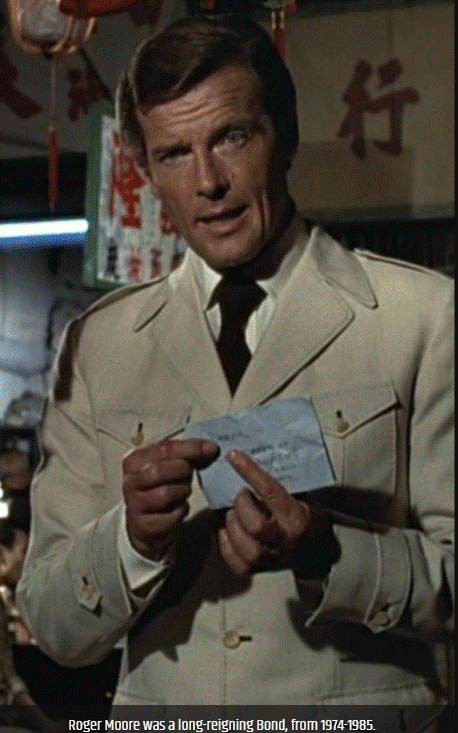 I didn't like Roger Moore much growing up but he grew on me. It was just too hard to replace Connery. Like I said though, he grew on me and eventually he embodied the role every bit as much. Unfortunately, the series lost a little more of its grittiness with Moore as 007. The one-liners became a little too predictable and outright corny in some cases. The movies were still very entertaining but they had definitely lost their edge. That said, "Moonraker" is still one of my favorite Bond movies. Maybe it was when I saw it growing up, but the whole space thing really fascinated me and I enjoyed it immensely.
Timothy Dalton: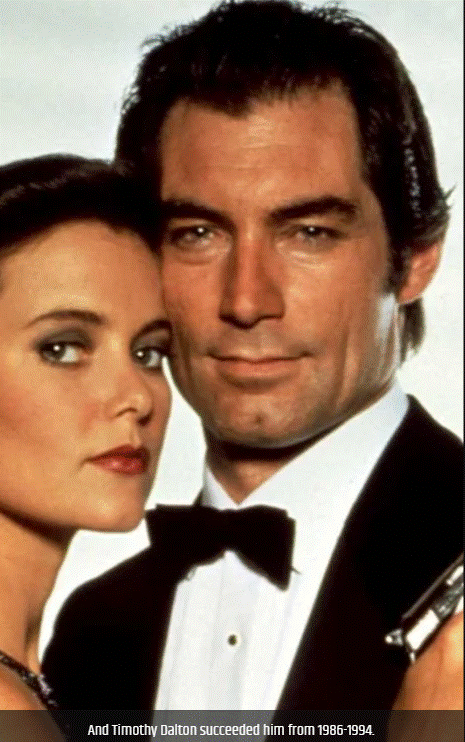 I really enjoyed his two movies. They definitely brought the grittiness back to the screen. That said, while they were very action-packed and fast paced, there is not much that stands out about Timothy Dalton as James Bond. Like I said, I thoroughly enjoyed the movies for their plot and action sequences but they really could have been part of any action series. Nothing really stood out. I still recommend watching them, of course, and they did put the series back on track so there's that.
Pierce Brosnan: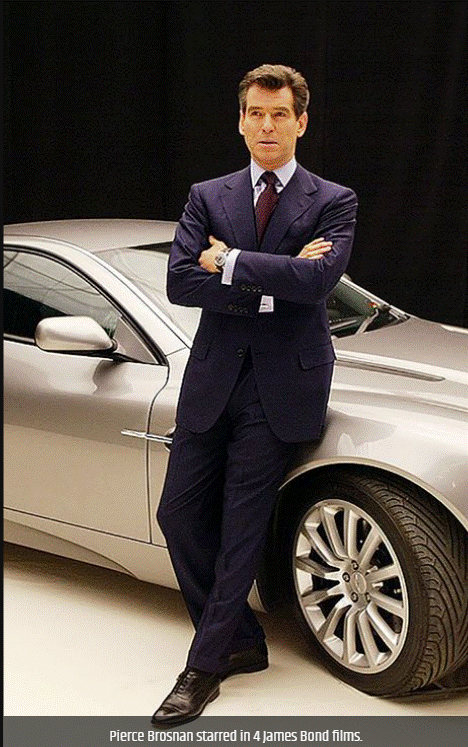 Pierce brought some of the panache back to Bond. I thought he made an excellent James Bond and I was very pleasantly surprised that I so easily "bought" him as a super agent. His wit and personality came off well on screen and, as I said, he was probably my second-favorite Bond. Watch them all. Thoroughly enjoyable.
Daniel Craig: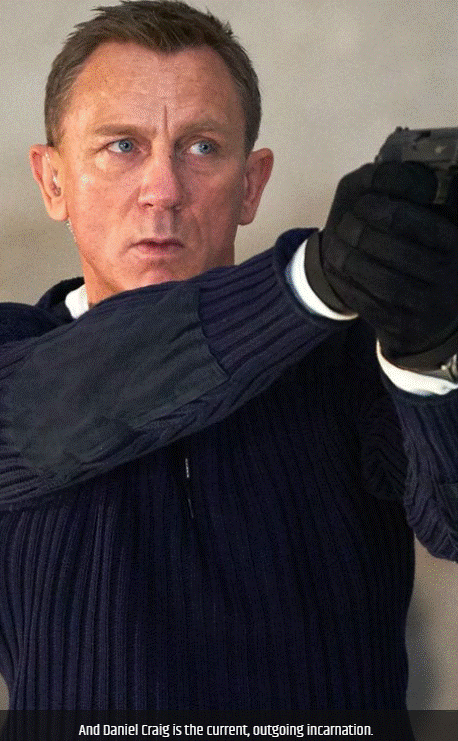 And, lastly, there's Daniel Craig. These movies are flat-out spy thrillers. They are more in the mode of the Bourne series than old James Bond. Which is fine by me. In a completely different style from most of the rest, Craig brings some serious physicality to the role and spends much more time getting his hands dirty than the more cultured and suave Bond's of the past. Maybe sacrilegiously, my favorite movie of the entire set comes from Craig but I enjoyed them all very much. From the villains to the damsels to the overall 007 plotlines, these movies hook you early and don't let you go until the very end. Very satisfying.
In conclusion, something I always wanted to do was watch these "cover to cover" as it were. I have now done that and feel justified in my decision. While all the movies do stand on their own, I did like that I got them in order. There wasn't much carry over from one to the next but what little there was, I got. :-) All in all, a truly worthwhile waste of time. Enjoy!
---
---