Infinite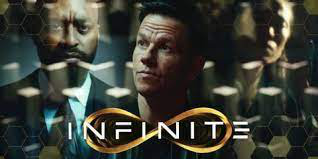 In the Sci-fi action Movie, Mark Wahlberg plays Kevin Mc Cawley a down on his luck ordinary guy that believes he has suffered some kind of mental trauma in his teens, suffering from what he thinks is schizophrenia, on medication and seeing a psychiatrist he goes about his life with a talent to recreate Japanese swords, masterpieces which quickly come to the attention of an old friend played by Chitwetel Ejiofor that has now become an enemy.
After getting into an argument with a local Gang Boss during the sale/ purchase of his recent masterpiece he finds himself being arrested and facing the possibility of time inside, he is first questioned by his unknown to him arch rival. Before being rescued by a group of Infinite beings that have lived many lives through reincarnation.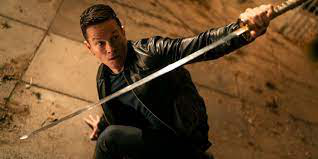 This is when he learns he is in fact an Infinite, the leader of a group of reincarnated warriors that use their reincarnations, knowledge and skills for the good of humanity.
He discovers that during his previous life he had hidden a piece of technology that his enemies could use to end reincarnation and put an end to all life on earth' as this is their sovereign goal.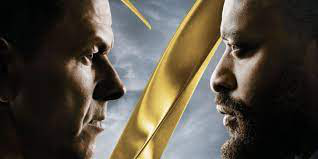 What follows next is an exciting action packed film which both the lead actors have been known to produce, thrilling high speed chases, gun battles, sword fights and a race to find the hidden technology the could save or destroy all life.
THE SOUNDTRACK
The Film soundtrack was composed by Harry Gregson Williams, tracks includes some great modern bands and Classical music with artists and tracks such as.
Legends never Die by Campfire
Classical music by Sabastian Bach and Wolfgang Mozart
Paper Cuts feat. Wiz Khalifa and Casey Veggies
You can check out the entire playlist at the following link https://www.what-song.com/Movies/Soundtrack/104141/Infinite
Story by D. Eric Maikranz and Todd Stein and Directed by Antoine Fuqua
LEAD CAST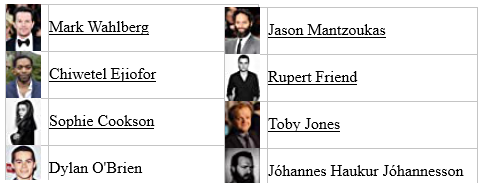 images source: https://www.imdb.com/title/tt6654210/fullcredits
SYNOPSIS
Haunted by memories of places he's never visited, a man joins forces with a group of reborn warriors to stop a madman from destroying the endless cycle of life and reincarnation. From Presearch Infinite Movie Synopsis https://presearch.org/signup?rid=2031498
MY CONCLUSION
A great Sci-fi, Action movie release for July 2021, although I'm not a strong believer in reincarnation the action, storylines, twists, turns and plots added up to a pretty enjoyable Sci-fi movie, definitely one to watch out for if you haven't already seen it, both lead roles give a stellar performance, possible the best acting I have seen all year.
WATCH THE TRAILER
This is a great movie for those that like Sci-fi and action movies with some great car chases and action to keep you on the front of your seats, a very entertaining film, Thanks again for stopping in, I would appreciate it if you would reincarnate that up-vote and give it new lease on life and Samari that re-blog into oblivion as it would help me reach more readers and potential followers, Have a nice day....
You can read my other movie reviews at my movie blog https://www.cinetv.io/@jaxsonmurph
---
---