The Walking Dead, World Beyond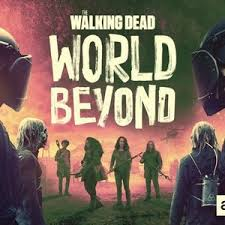 The Walking Dead, World beyond is a new 2020 Zombie Apocalypse series from AMC Americana, which has had some highly successful shows, such as The Walking Dead and Fear The Walking Dead
In this instalment of the now infamous Zombie Apocalypse we enter a story ten years into the Apocalypse, where a groups of almost 10,000 survivors have managed to secure a college campus in Omaha and began to return a semblance of normality to everyday life, aided by a shady organisation know as the (CR) The Civic Republic.
The campus is well maintained and secure with children returning to school while leaders at the campus attempt to give them as normal as possible a lifestyle, shielded from the harsh realities of life outside the compound, they receive minimal training and focus more on producing academics.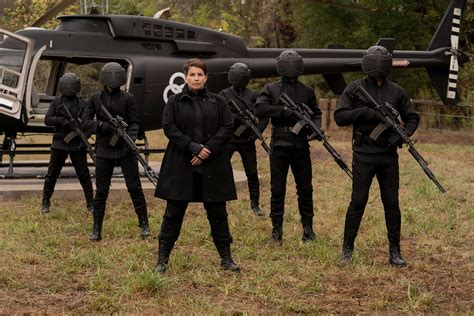 The story and plot revolves around a professor and his two teenage daughters, the professor working in a secret location on behalf of the Civic Republic in return for his daughters safety at the campus.
After coded messages from their Father using an old Fax machine get weird and then suddenly stop, the professors daughters suspect something isn't right and embark on a risky mission to find him.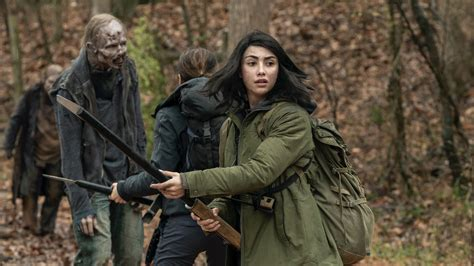 They travel into the unknown in hope of reuniting with their father, while unbeknown to them the Civic Republic has other secretly, suspicious and unquestionable plans that don't seem to involve the campus or the survivors that live there.
The girls and a handful of friends must quickly learn how to fend for themselves against the dead, whilst also savaging for supplies and water, with them is two staff from the campus one of which is a plant, an undercover operative working for the Civic republic and the other a loyal friend of their fathers
The story takes some plot twists as they meet up with some survivors on the road, driving a (CR) truck who first attempt to steal their supplies only to get a guilty conscience and return to help them when they are surrounded by the dead.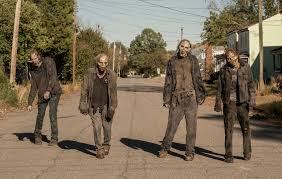 THE SOUNDTRACK
The original motion picture soundtrack consists of a collection of tracks, each episode has some defining music such as The Devil from PJ Harvey, Sleep Walk from Santo and Johnny as well as many other tracks I am unfamiliar with, you can read further information and listen to the tracks on tune find dot com HERE
SYNOPSIS
The series, set in Nebraska ten years after the zombie apocalypse, features four teenage protagonists and focuses on "the first generation to come-of-age in the apocalypse as we know it. Some will become heroes. Some will become villains. In the end, all of them will be changed forever. Grown-up and cemented in their identities, both good and bad.
From Presearch: The Walking dead, World Beyond Synopsis
PRESEARCH Is also where I earn pre tokens for my research.
My images were also sourced from Presearch Why not use it for research and earn PRE Tokens yourself.
MY CONCLUSION
Although I enjoyed watching The Walking Dead, World Beyond I found this series to be seriously lacking compared to the other productions in this franchise, I am kind of hoping that season two and the world beyond that significantly improves, however I'm not expecting it too as I believe season 2 is now being rumoured to be it's final instalment of the series, which is disappointing.
I will watch season two and give a review of that over the coming weeks, although I did watch the first two episode I won't reveal any details until I have finished watching, except to say, there is some big improvements to the narrative and storyline.
Keep tuned for that update Soon.
WATCH THE TRAILER
If you enjoyed the review, I would appreciate it if you would take a nice big bite out of that upvote and send that reblog on a walk all of it's own, as it would help me reach more readers and potential followers, Have a nice day....
You can read my other movie reviews at my movie blog on CINETV
---
---