Hitman's Wife's Body Guard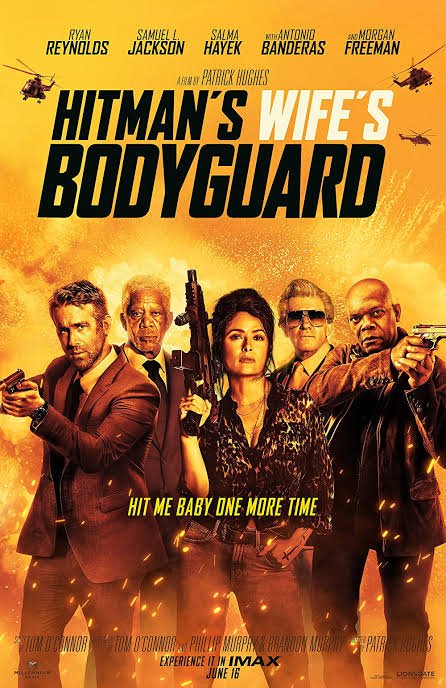 It's been four years since the Hitman's body guard hit our screens staring Ryan Reynolds and Samual L Jackons and it wasn't too bad of a film. Nothing special just a standard action comedy. The follow up does alot worse unfortunately as we see Reynolds continue to bring his deadpool persona outside of the comic book realm and into other films.
The slapstick breaking the 3rd wall comic classic is great in the MCU but not so good in more mainstream films. Noting that Reynolds doesn't break the 3rd wall in this film but he does utilise the same form of comedy. I can understand why, Reynolds acting career hasn't been too great and was most likely in a slump after donning the Green outfit for Green lantern, which mind you. I didn't find all that bad.
His first attempt at deadpool wasn't his fault at failure, it was the screen writers that gave us some form of mutant cross that some how was supposed to resemble deadpool. Fortunately Reynolds redeemed the hero and it is what it is today. A great success.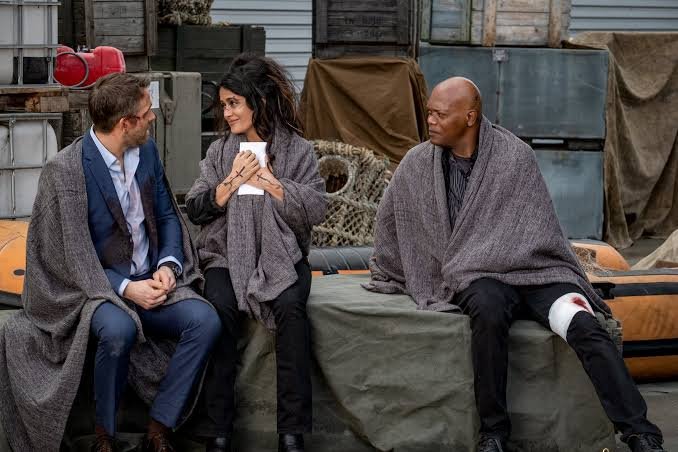 They partnered Reynolds Deadpool humor with Samual L Jackons signature line "Mother #$%@#& it's probably been something that Jackons is well known for and most likely defines his acting career. He does pronounce the curse with such class and admiration. Who would have thought cursing could sound so good.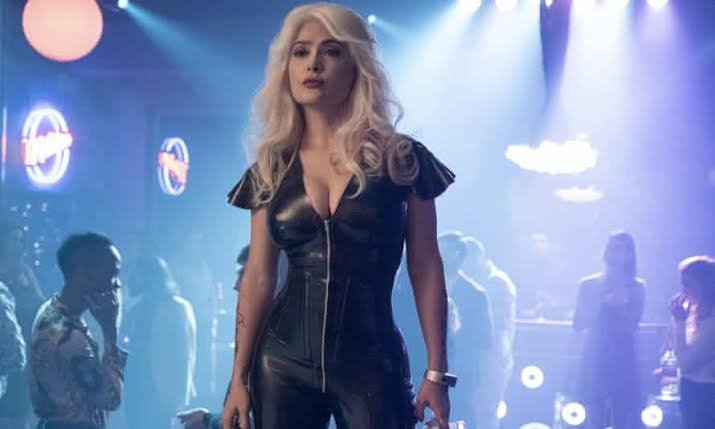 They partner their signature acting styles with another heavy weight, Salma Hayak and seeing her in this film reminded me of one of her early films Dusk till Dawn a cult vampire classic which I may watch again in a few days. Salma is as stunning as she ever was in this film proving good looks don't fade. Of course we're joined also by the voice of Hollywood Morgan Freeman who plays Reynolds adopted father.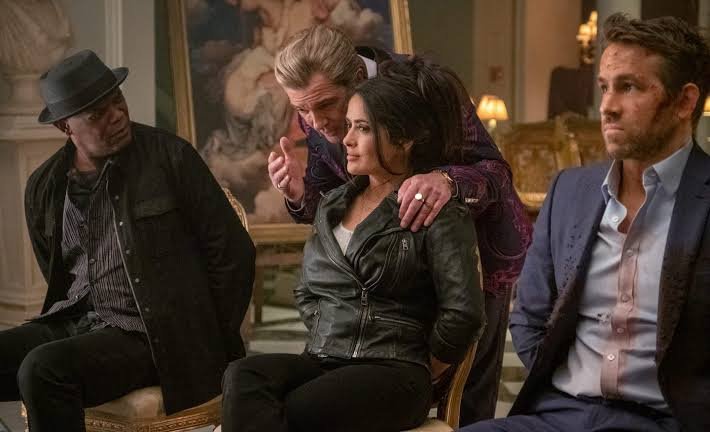 I was suprised to see Antonio Banderes in the movies role as a villain and I can see why Reynolds brought along these iconic legends of Hollywood. If I was an actor I too would want to make a film with heavy weights as these. Who cares what the plot was about or if the film was any good. Much like Stallons all star cast in expendables, crap films but great nostalgia from the 80s right through to the early 00s when action packed shoot em ups were the theme.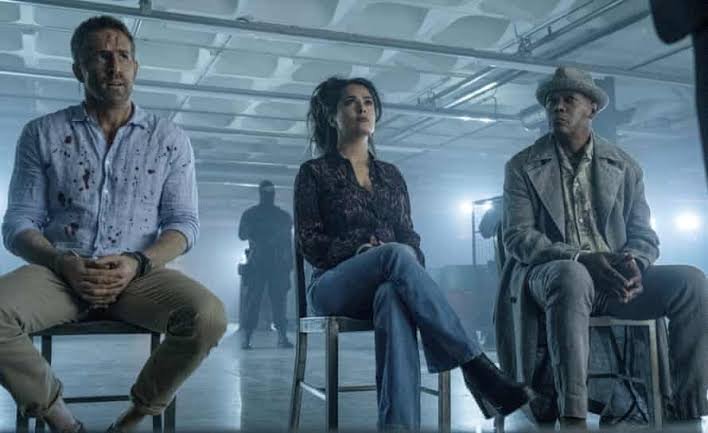 Was the film any good? Hell no, was a waste of the $29.99 purchase price, would I watch it again? Definitely not. Did I enjoy watching it Heck yeah. It was one of the best crappiest films I've seen in a while.
Comes equipped with crap CGI and a boaring story line that makes no sence. Something about a diamond tipped USB that can drill into a metal box and somehow manage to over ride internet routers and explode by causing surcharges. No thought went into any of it, its like someone took a dump on a piece of paper and said let's get some cult classic actors to make it look good.
Does it work? Only if you don't give the plot line any thought, just ignore it and pay attention to the slapstick idiotic comedy between Jackons, Hayak and Reynolds.
Reynolds, if you some how manage to read this post which you probably won't. Stop wasting your time and give us more Deadpool, that's all we want. Marvel, get deadpool in the next MCU adoption somehow, even if they're cameos. You'll raise sales.
Have you seen the Hitman's Wife's Bodyguard? What were your thoughts of the film?
---
---