The Imitation Game : Movie Review 🎥🧐👍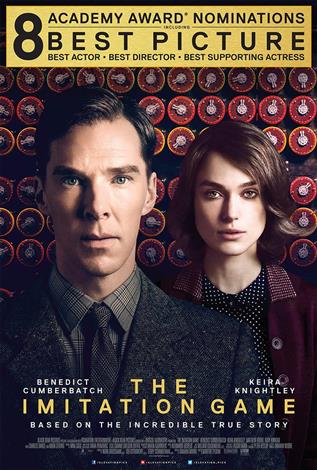 source
Actor Benedict Cumberbatch (the actor's name is always difficult to memorize😜), who became famous as Detective Sherlock, is said to have the title of 'a professional genius actor' who plays many famous genius roles in movies.
In the movie 'The Imitation Game' that I watched this time, Benedict appears as the person who made the basic frame of the computer that we use a lot in our daily lives.
World War II began with German's declaration of war in 1939. After the declaration of war, Germany began to strike indiscriminately. In order to win the war, it was important to hack the German communications and find out their artillery plans. However, they communicated with a code that no one could decipher, leaving the Allies at a standstill.
At this time, the British Army recruited a few people to form a team capable of cracking German codes.
This team was formed, and in the military, Lieutenant Colonel Denniston was in charge of general responsibility. Because they were a secret team, they work in a dying radio factory.
Our protagonist, Allen Turing (Benedict), applies for an interview on this team. He is a mathematician who is only 27 years old, writing academic papers at 23 years old, becoming a university professor at 24 years old.
He was very smart from an early age, but he didn't get along well with people and was always bullied by his friends. The only friend who understood Allen was a child named Christopher.
source
Christopher acknowledged Allen's personality and cleverness and encouraged him to study cryptography at an early age.
However, he did not show up for school the following semester after he died of summer vacation sickness one year. Allen has lost the only friend in the world who understands him.
Allen, who had such a personality, does not get along well with other colleagues even in his secret team, and he studies almost independently.
These people are members of the secret team. Military officials, informants, world chess winners, linguists and mathematicians gather here.
It is a German code-breaking machine called 'Enigma' that was obtained by an agent of another country. It would be easy to assume that this would crack all German ciphers, but it is not.
Several rotating bodies and frames in this machine are set to new values ​​at 12:00 every night. Therefore, it is necessary to know the value of the rotating body to decipher the code used by Germany.
The number of cases in which the value of the rotating body can change is said to be one billion times the number of 159 billion.
It is said that it would take 20 million years to use all of those cases.
British female soldiers secretly obtain the code, and since the first code comes in at 6 in the morning, they have to find out the secret of the rotating body within 18 hours until 12 at night. It seems almost impossible.
But while other colleagues struggle to crack the code, Allen spends her time building something on her own. His colleagues were dissatisfied with Allen for not working together, and the team leader did not buy parts for the machine Allen made.
Allen thinks that this is not going to work, so he writes directly to the British Prime Minister, asking him to recommend him as team leader.
Fortunately, Allen, who became team leader with the help of the prime minister, fires two of his colleagues and recruits another team member.
He recruits people who can quickly solve crossword puzzles like this in order to find someone who can quickly figure out the code combination.
Joan, who can solve a problem that even Allen took 8 minutes in 6 minutes, is selected as a team member.
Finally, the machine Allen was making (Allen named this machine 'Christopher') was completed and started working. If the rotating body stops at a certain value and finds the formula, all codes can be deciphered.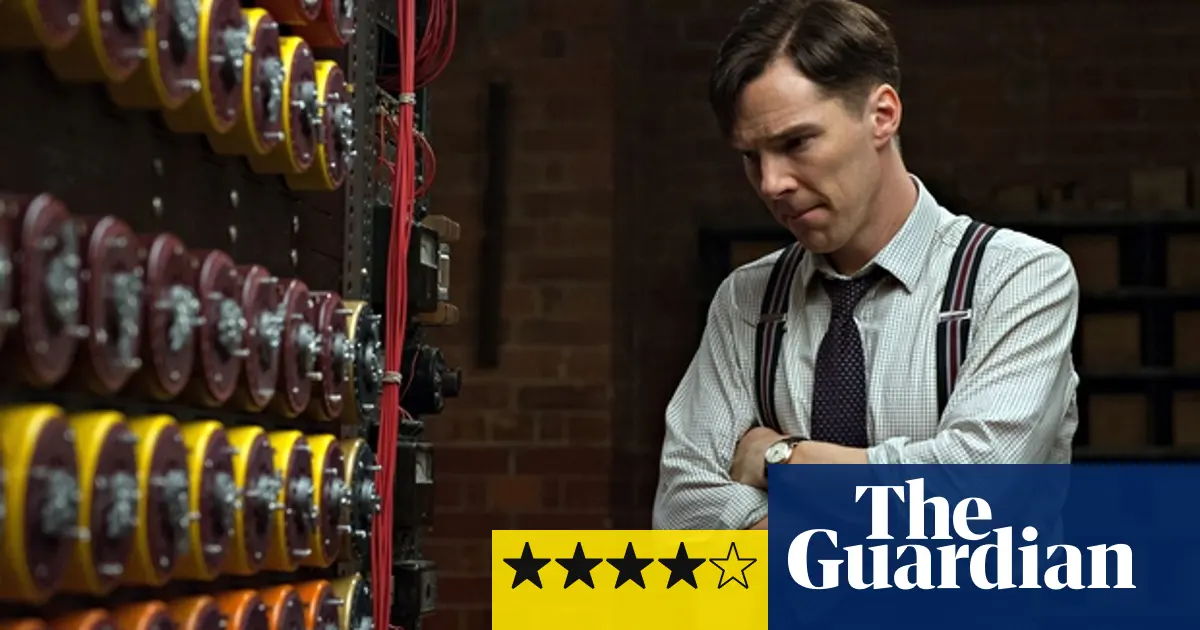 source
However, Christopher is also trying to complete the number of cases 1 billion times 159 billion, but it takes too long to put the number of cases without stopping. A military officer discovers that the machine is useless and tries to arrest Allen.
What trick Allen's team figured out for Christopher's completion?
Can cracking the code win the war?
It is said that Allen took his own life later in the laboratory, but what were the worries he had as a genius?
Let's take a chance to enjoy the story that continues with his breath.
I found this movie very difficult. The explanations of Enigma and Christopher are particularly difficult to understand immediately.
But if you listen to Allen's explanation, you can see that this is the description of the computer we use.
No matter how clever we are, we cannot keep up with calculators no matter how good we are at mental arithmetic, and no matter how fast we do calculations with calculators, we cannot keep up with computers.
During World War II, the British mathematician Allen was trying to create a basic computer framework that would perform the calculations of enormous numbers at once.
And even if you find it and crack all the German ciphers, there is a problem.
Germany will soon find out that the UK is able to crack the cipher and will not use it the next day. So, the problem arises that Germany has to crack the cipher only with a probability that it does not suspect.
Sometimes someone you don't even know
It's doing things no one ever thought of.
This sentence, which appears several times in the movie, tells us that every human being will change the world by doing things that are currently unimaginable. In other words, it will be said that we all have the 'possibility' that may change the world.
Still, if you look at the people in this movie, there is no doubt that they are natural geniuses.
Movie Link : https://www.themoviedb.org/movie/205596-the-imitation-game
8/10 · IMDb
89% · Rotten Tomatoes
73% · Metacritic
---
---