Feedback from the May 1st Hive Power Up Day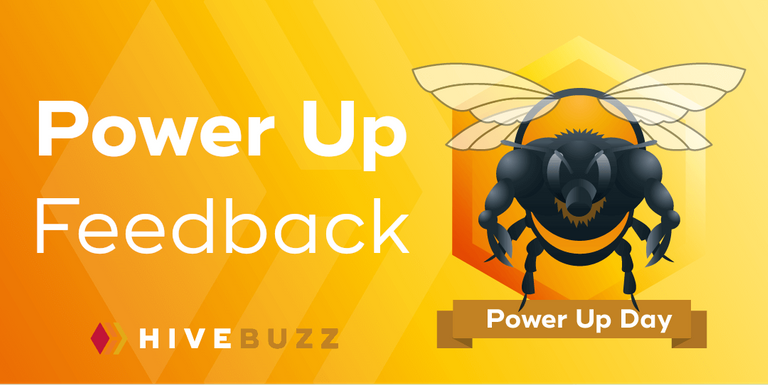 One month is not the other and each one brings its share of surprises. We were once again surprised by the enthusiasm and the participation rate for this fourth edition of the Hive Power Up Day, one of the top 3 of all time.
We are happy to see that the enthusiasm for the Power Up day is only growing in terms of popularity.
A few words from the PUD organizers

@traciyork
April was an incredibly busy month in many ways, so it's no surprise the days flew by and another Power Up Day seemed to pop up out of nowhere. However, I seem to be in the minority when it comes to losing track of time, because we were definitely not lacking for people stacking their Hive today!

I didn't see quite as many first time Power Up Day faces in my feed this month as I have before, but still plenty of newer Hive community members (as well as old timers) were doing some powering up today. And as I've said before, even if the total amount powered up isn't a huge number (since new usually means small as far as liquid Hive goes), it's still a huge win for us all. Especially given the ultimate goal of this initiative (which turned 4 years old last month) is to encourage our newest and smallest members to stake their tokens, so they can grow their accounts.

As always, a big THANK YOU to everyone who participated in this Power Up Day by powering up, posting, and/or shouting out on all traditional web 2.0 social media. All of those things help shine a light on the blockchain, which in turn helps to grow our community. Special thanks to @hivebuzz for always BEEing such an incredible buzz-maker for Hive Power Up Day, and for continuing to add to the blockchain fun. And here's to all the Hiveans, new and old, who continue to increase their voting power and influence on the blockchain - congratulations to you all!
What are the PUD stats for this month?
As usual, let's start first with those who choose to help others grow, the Power Up Helpers, as those are the ones who deserve the most attention.
We have 11 users who have made a power-up to another account and have thus allowed 12 people to get their PUD badge.
Once again, @traciyork was the only one who helped several accounts. Special kudos to her!
Together, the helpers gifted 133.222 HIVE!
Here is the complete list of helpers and their donations:
@traciyork (22.22), @tanzil2024 (11), @cmplxty (10), @darmst5339 (10), @digi-me (10), @elevator09 (10), @frittro (10), @ifarmgirl (10), @miriannalis (20), @revisesociology (10) and @tengolotodo (10).
A huge thank you to them all for their generosity! Show them some love by upvoting one of their recent posts.
The previous year, we had 166 users who helped at least one less powerful user who never got any power-up from anyone.
As you know, the Power Up Helper badge is now a yearly thing, so we have reset our counter for January 2022. Here is the list of benefactors who got the so coveted Power Up Helper badge for 2022: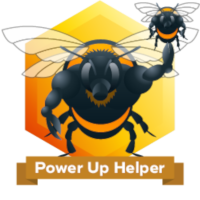 Congratulations to @ahmadmanga, @ahmadmangazap, @andrastia, @arcange, @bananofarmer, @bandogge, @batshaw, @beststart, @blackzoda, @brittandjosie, @browery, @buffalobison, @cmplxty, @coquicoin, @darmst5339, @dawnoner, @digi-me, @dizzyapple, @elevator09, @flemingfarm, @forykw, @frittro, @germangenius, @hamsterpoweriii, @herbacianymag, @hivebuzz, @holos-lotus, @iamraincrystal, @ifarmgirl, @jacobtothe, @jeffopenscards, @ksteem, @mary-me, @mightpossibly, @miriannalis, @opinizeunltd, @podping, @revisesociology, @shanibeer, @silversaver888, @straykat, @tanzil2024, @tdctunes, @tengolotodo, @thomas4711, @tipu, @traciyork and @trippymane.
This brings the number of helpers for this year to 48 users.
Remember that the number of people you are helping will significantly influence the delegation we will do to you.
Let's now take a look at how you did against the previous editions: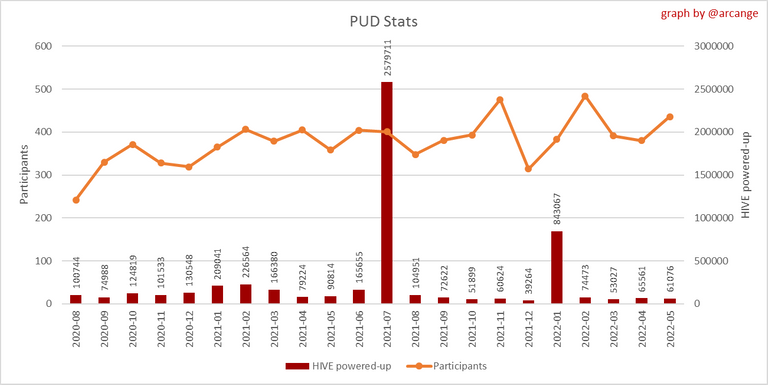 As mentioned at the beginning of this post, we have a growing number of 436 participants. That's a 15% rise compared to the previous edition and a very good score!
Regarding the volume of HIVE that have been powered up, it is inversely proportional to the ATH price of HIVE: 61076 HIVE powered up. Not the best volume, but not the worst either.
Let's now look at what happened with the distribution of power-ups: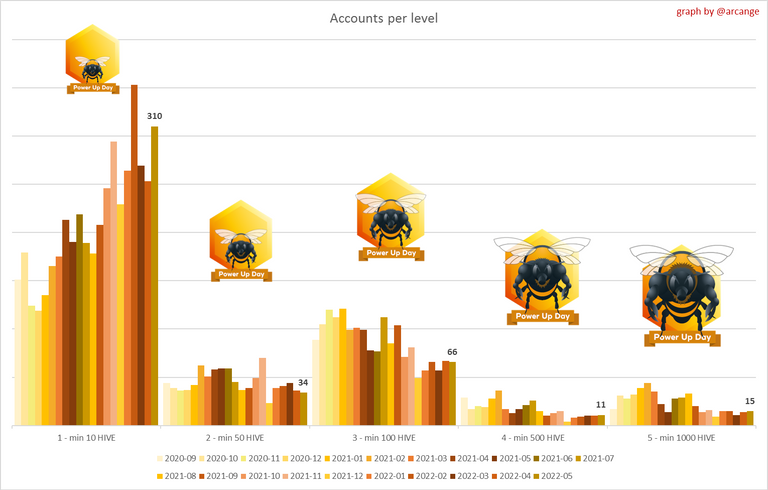 Congrats to @myvest (12106,101), @v4vapp.dhf (5000), @jphamer1 (2515), @stayoutoftherz (2500), @steemflow (2000,1), @memehive (1650), @ace108 (1234), @ksteem (1001), @bytezombie (1000), @sagarkothari88 (1000), @namelessnameless (1000), @dsky (1000), @fredrikaa (1000), @tobetada (1000) and @ph1102 (1000).
They powered up at least 1000 HIVE and got the Jumbo-Bee badge.
Power Up Month is underway!
Don't forget that the Power Up Month challenge now takes place every month.
If you participated in the Power Up Day, you are automatically "registered" for the PUM and can be rewarded with a delegation of Hive Power at the end of it if you pass the challenge.
---
See you on June 1st for the next PUD!
---
HiveBuzz is a project created by @arcange
---
---