The Flicker Haven Farm Files-Distillin' And Definitely Not Chillin'

---
So, it's the time of year where it is a struggle to post every other day as is my goal. Heck, it's a struggle to find the time to post at all, but honestly, it is so ingrained into my being now that I get all tetchy if I don't tend to my beloved Hive posting habit.
---
Yes, it is a habit now, I love this place!
---
Anyway, we've moved into the oil distillation part of the lavender harvest, which although not too tedious, is a bit time consuming, as the still takes a bit to process the lavender.
Which is what I am doing right now. While I type this, I am listening to the propane burner heat the water that blasts the lavender with steam and sends all its awesome essence in vapor form up into the copper pipes and down through the condenser to return to liquid form for us to catch and bottle as essential oil and hydrosol.
Like I said, it's a bit of a process, but oh what a nice smelling one it is!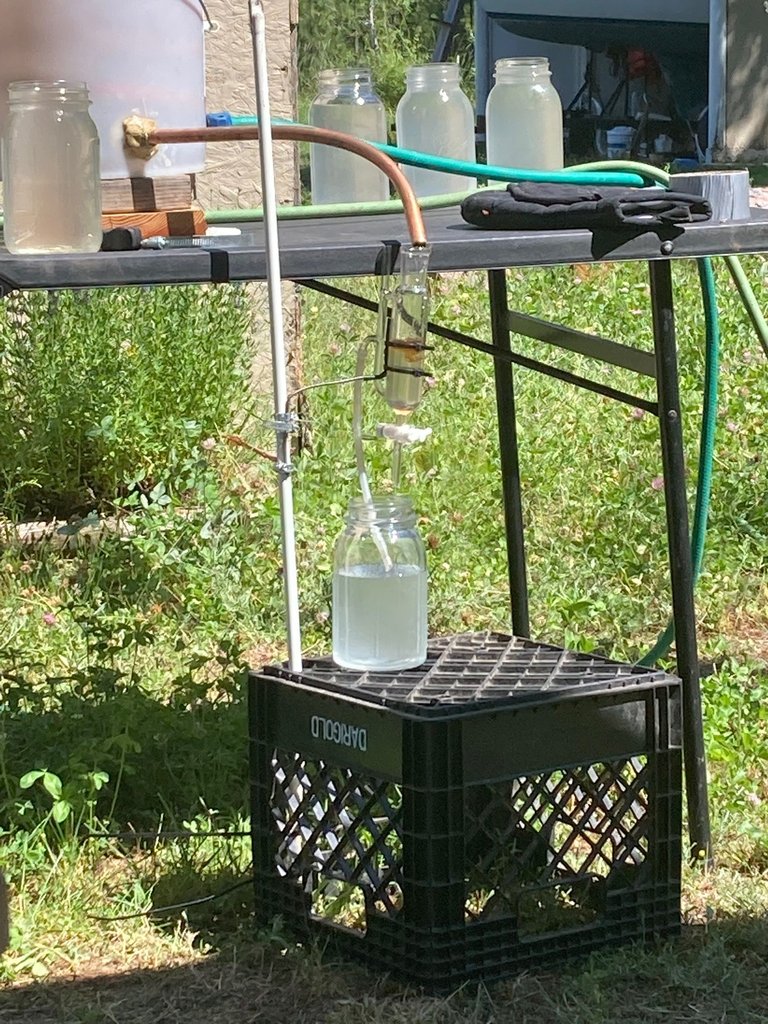 I have been promising to do an in-depth lavender oil distillation post with our homemade still for over a year now, and I will get too it, but not today, I have more than just the still going.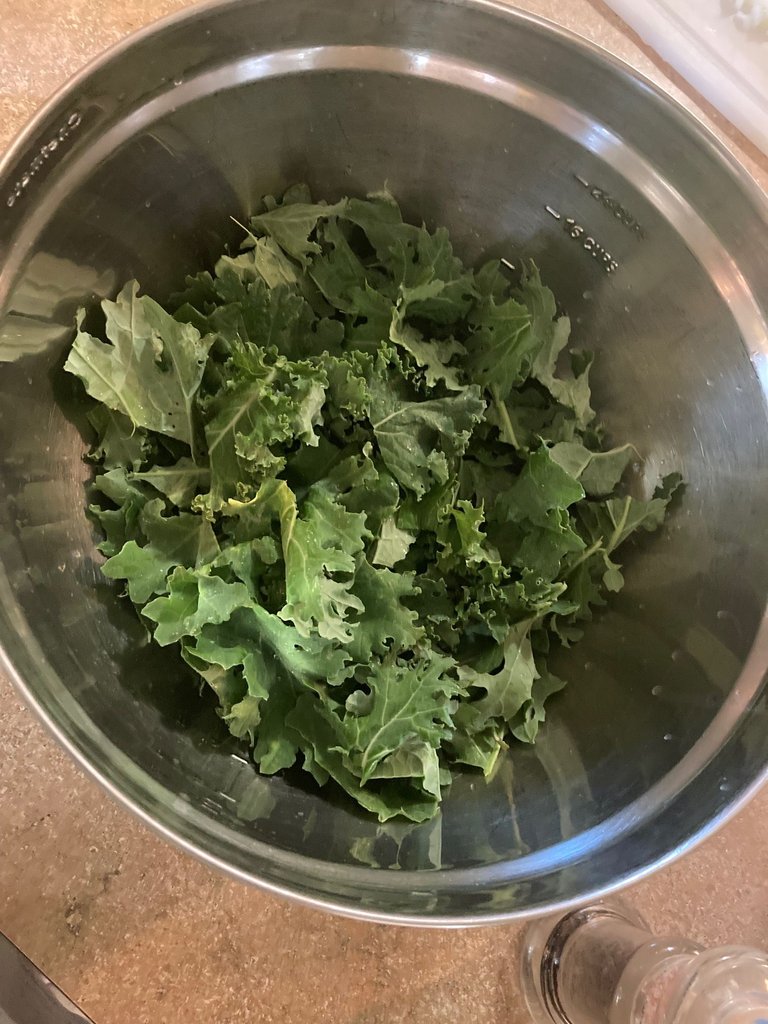 There kale's as plentiful as unplucked eyebrow hair too
For instance, I also have to blanch and freeze peas and zucchini today too. This morning I started off my day after feeding the critters by picking zukes and peas before cutting the bloomed out lavender for the still. I like to blanch and freeze zucchini chunks to add to stews and sauces throughout the year, so of course they are all at the right size right when I am in the midst of the lavender.
And then I got pig news. We have four Hereford/Hamp/York piglets coming in this Saturday, which is awesome, and I am so thankful the hubs got their pen all lined out before he headed up north to do hay (another thing I have to go help with), because here come the piglets!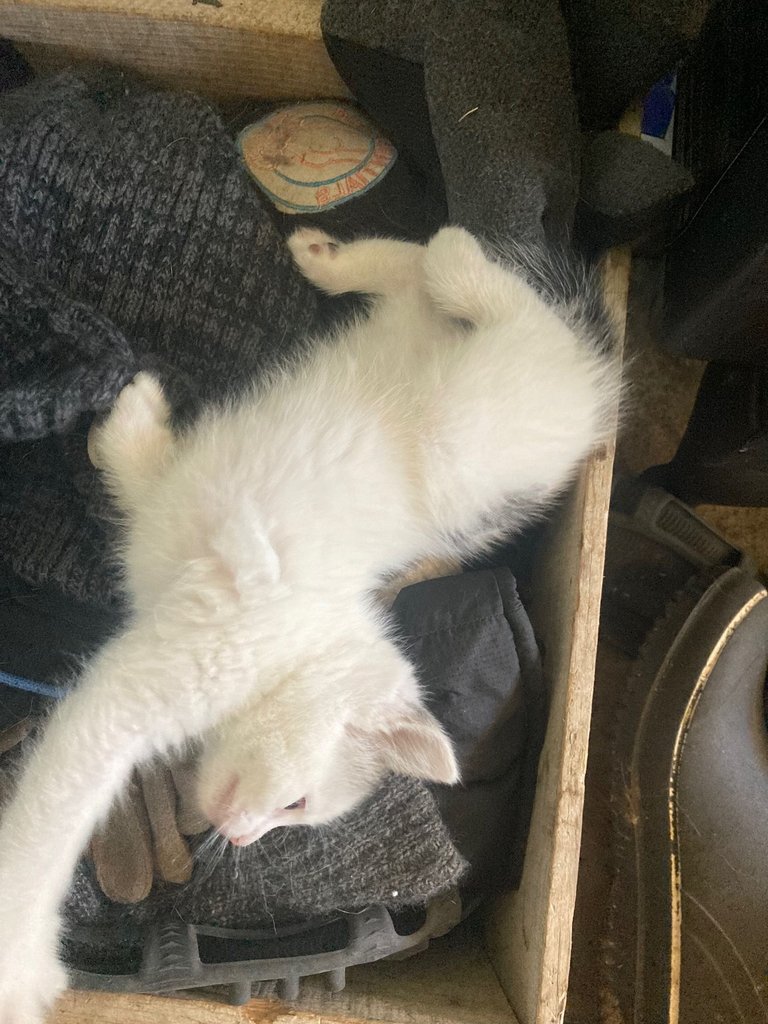 And speaking of babies, the first batch of kittens are very mobile! No one's toes are safe and their mother has been wandering around my house yowling about the status of her kids like some overly proud Snowplow Mom. Yeesh.
But they are such fun little bundles of energy! I have introduced solid food to them and Pork and Beans have already figured out how to use the cat box. Such smart babies!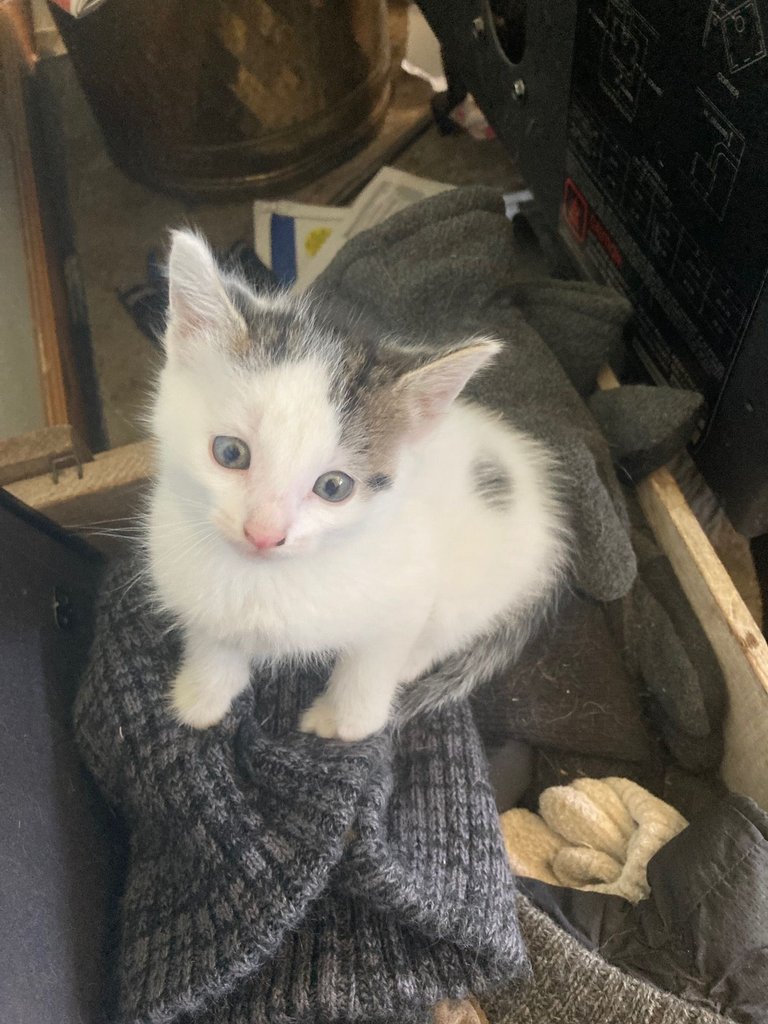 Already, five of the nine have new homes waiting for them, which makes me smile, as batch number two have opened their eyes and are starting to get mobile. My house is going to be a warzone for a few weeks.
Of course, my nerves are a bit of a warzone right now too, as I am trying to stay ahead of it all. Homesteading is no different from anything else in that regard, there's seasons of plenty and seasons of less than. Right now I am in a season of plenty to do, as it seems like every morning when my eyes pop open I bolt out of bed like a Twitter junkie in need of a dopamine fix.
In the near future I have to drive up north and procure this winter's hay and stack far more than that. Yesterday, my non healed spinal injury decided to put me down a bit which was really rather annoying, but it's probably my own fault for not getting it tended to.
---
But seriously, who has the time?
---
And on that note, I think I am going to go have a slice of restorative Zoobana bread that I whipped up the other night for the kiddos. Because even though I am a touch on the frazzled side, no one can stay in a harried state when there's lavender in the air and zucchini banana bread in their tummy. You know, cuz science 😉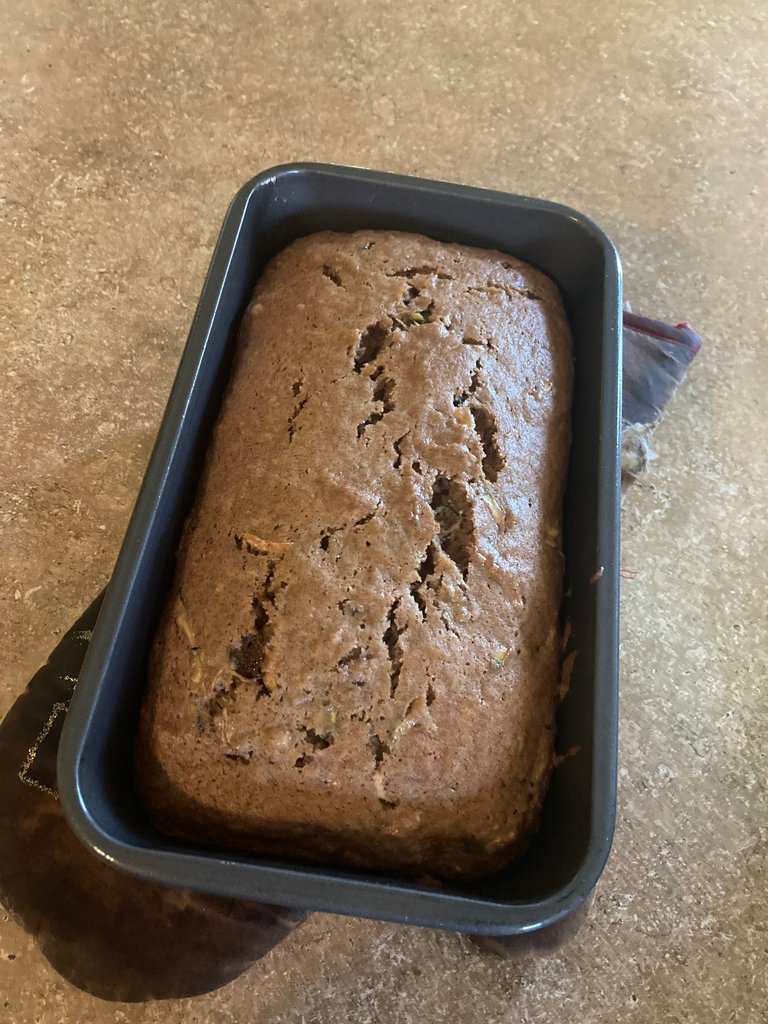 ---

---
And as most of the time, all of the images in this post were taken on the author's never frazzled and unfortunately not bedazzled iPhone. The text divider image was made in Canva.
---
---
---