Hello ladie...
In this post, i want to share about this little gift that i prepared for my friends and me.
As Eid Fitri approaching, i planned to give as many hampers as i am able to all of my friends.
Though i am very sure that i cant afford to gibe them all the same.
And i absolutely not able to give them any expensive gifts.
So i always try to look for thoughtful gifts.
I want my little gifts is well liked by the receiver and actually help the receiver.
So, i gave them different products depend on what i think is fair and what i think is they like.
One of the variant that i gave to my friends is Reed Diffuser.
I only buy 3 to my house because i dont have a lot of friends that i gave the diffuser in near me anymore.
Most of the friends that i gave the reed diffuser is live in another city.
The reason why i choose to give reed diffuser is because i want them to be happy and have a better mood whenever they went back home after such a tiring day at work.
So, i gave the reed diffuser mostly for people that work all day in an office or something.
I dont know, is it thoughtful enough?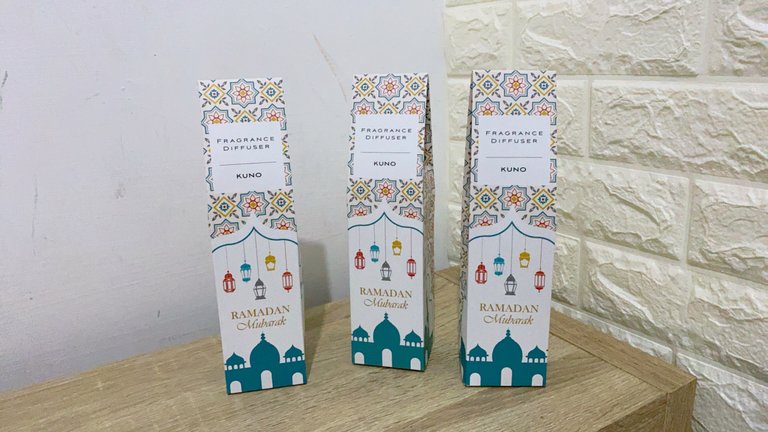 This is what the reed diffuser's packaging looks like.
I especially choose the one with Ramadhan version of box as it fits the theme of the occasion.
Isnt it cute?
The one that i bought is from the brand By Kuno.
Its a local brand.
The reason why i choose this brand is because:
The price is really good. Compared to another brand , the price of By Kuno reed difusser is really afforfable. So, in that way i can buy an share them with more people.
They have a Ramadhan packaging. I believe that By Kuno is the only one with the affordable price that have a Ramadhan packaging. Most of the affordable brand choose to have their original packaging.
They have wide variant of scent and all of them are interesting.
They have 9 variant, which is:
Ginger Ale: boost confidenc, comforts, and energize mind.
lavender: reduce stress, promote calmness and wellness.
Lemongrass: reduce anxiety and tension, promote calmness.
Dew Tea: fresh morning aroma, relax mind, re;ieve stress and improve focus. Combination of green tea, orange and lemon.
Chandana: combination of sandalwood and rose, the chandana scend that luxurious and calming with rose that emotionally soothing.
reviving: refreshing fruits, sweet, and floral aroma. Offers uplifting sensation and cheering combination of pear and freesia.
Eden's Garden; green floral aroma. The fresh aroma that suited for tropical climate. Combination of grapefruit, cucumber, green apl, and amber.
Fresh Bread: combination of fresh baked croissant + vanilla + oven baked crunch. It doesnt have just the power to make your mouth water, it can also trigger positive mood that make you a kinder person.
relief: soothing and calming aroma. Combination of eucalyptus and sweet roman chamomile.
Peppermint: the mix of peppermint and citrus. The aroma can boost your body's production of serotonin, a hormone that makes you feel happy but still calm.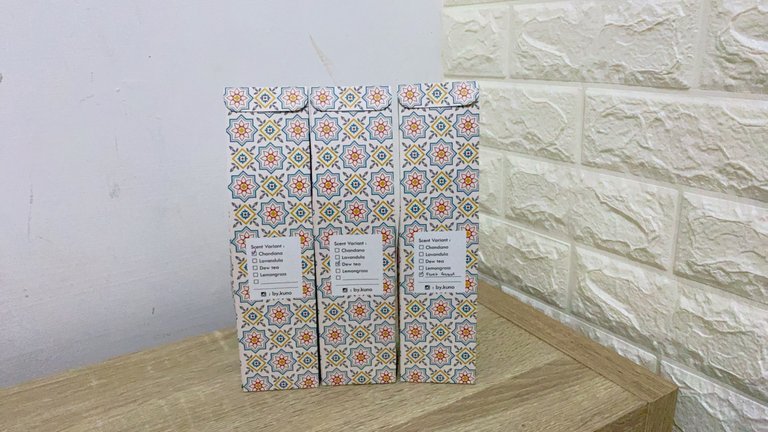 This is what the back of the packaging looks like.
It is very simple with the variant of the product information in there.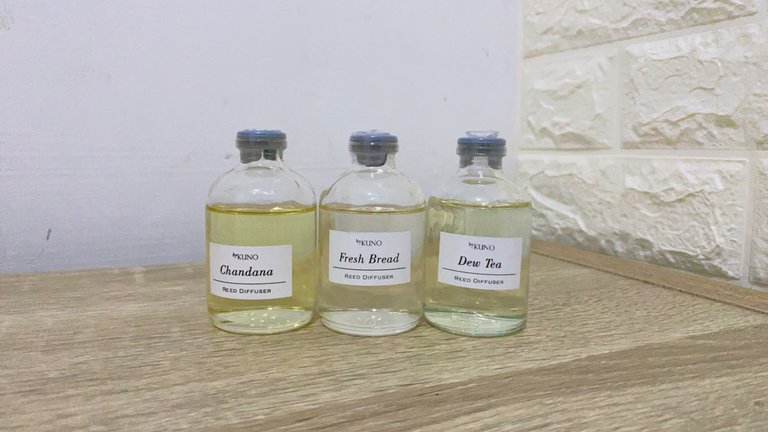 Here is what i bought.
I bought three product with three different variant.
Two of them for my friends while one of them is mine.
Fresh Bread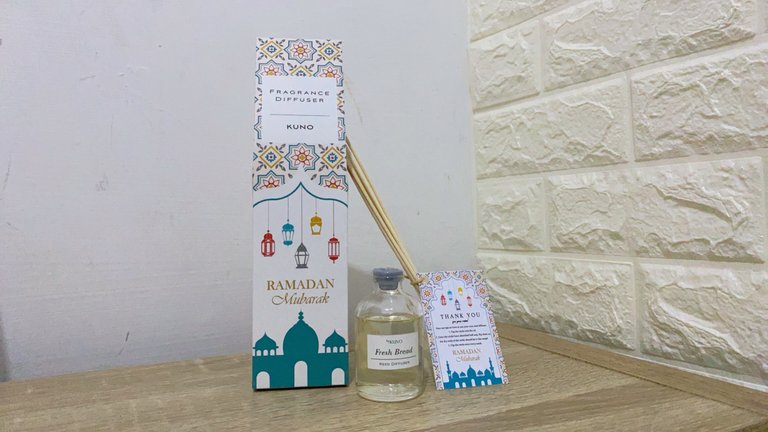 Chandana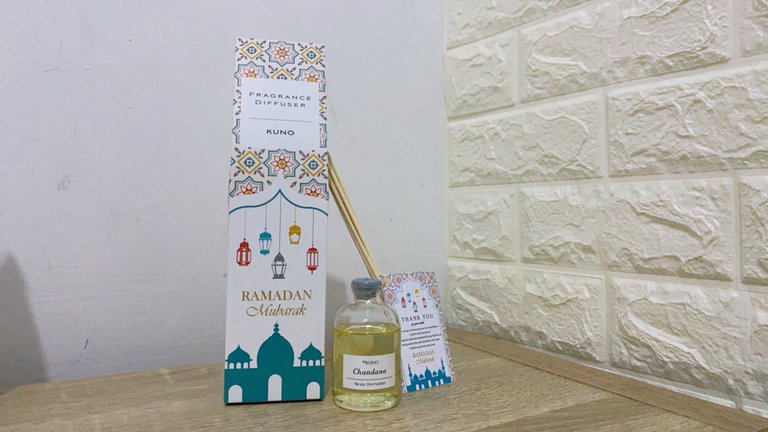 Dew Tea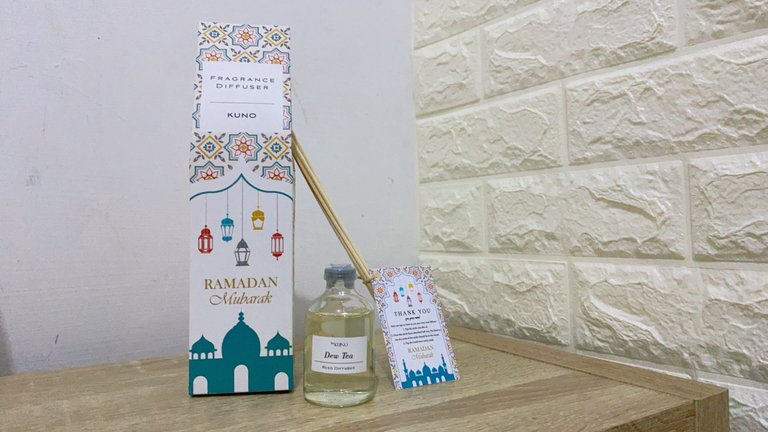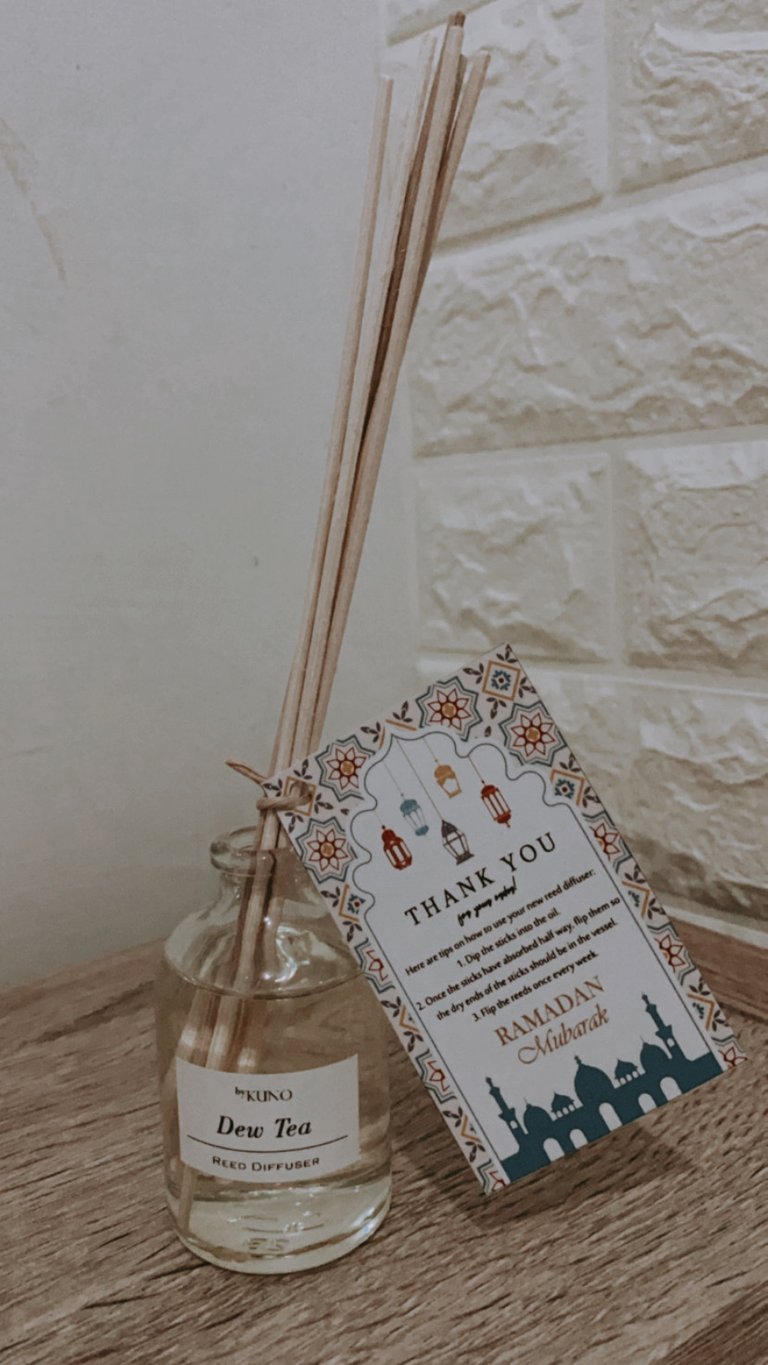 This is what i choose to myself.
I choose to have the Dew Tea variant because i really love the scent of tea.
In the past two days, i woke up with a really pleasant feeling thanks to this.