Hello HODLers!
CertiK, specializing company in blockchain security audits, published the CubFinance report and results are amazing! CUB is one of the safest AMM (Automated Market Maker) on BSC. LeoFinance team just shared this picture on Twitter: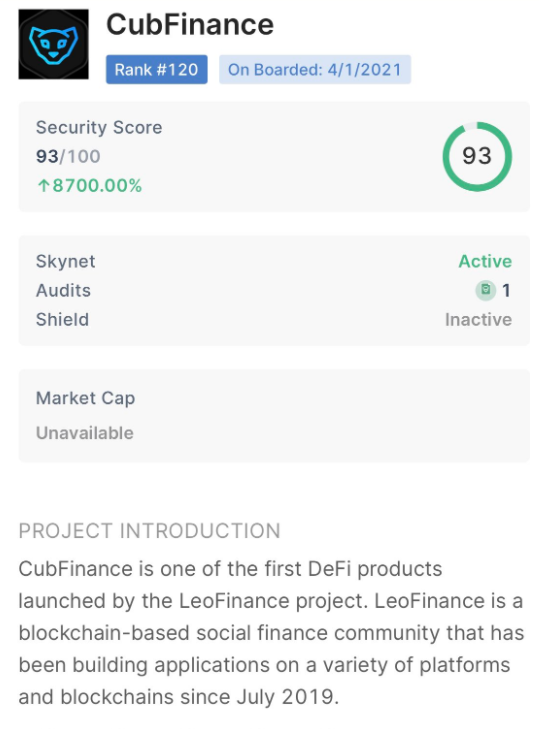 If you consider that PancakeSwap Security Score swings from 90 to 93, it's such a great result for CUB.
Let's spread Cub Finance and LeoFinance to the world and let's fly to the Moon!
Earn crypto engaging in a crypto-centric social network:
Join Torum, the first social media platform specifically built for cryptocurrency communities around the world, and earn XTM (XTorum) rewards for your daily and weekly engagement. XTM is the ERC-20 utility token of Torum ecosystem and will be listed on exchanges in April or May 2021. Read Torum Whitepaper to figure out XTM token utilities and the potential of the platform: https://whitepaper.s3.us-east-2.amazonaws.com/torum-whitepaper-V2.0-EN.pdf. Sign up using my referral link and earn 75 XTM airdrop after email and phone verification: https://www.torum.com/signup?referral_code=makeitreal