Happy 1st Birthday Torum, Next Generation Crypto-Social!
When Torum was first launched on the 1st of July 2020, not more than 200 people have landed on the platform. I joined the platform in October because I thought that a crypto-social with a DeFi and NFT ecosystem like Torum could have a lot of potential and might be the next big thing. For this reason I tried my best to become a Torum Ambassador, and now I'm very proud to be a Torum Ambassador!
Yet, precisely one year after that fateful day, Torum is now home to almost 60,000 cryptocurrency users and enthusiasts from different parts of the world.
In order to realize the tremendous work that the developing team has been done in this first year, let's see where we started from and where we are now.
What is Torum?
Torum is the first social media platform built for cryptocurrency communities around the world, and earn XTM (XTorum) rewards for your daily and weekly engagement. XTM is the BEP-20 utility token of Torum ecosystem and will be listed on exchanges in Q3 2021. Read Torum Whitepaper to figure out XTM token use-cases and the potential of the ecosystem (Crypto-social + DeFi platform + NFT marketplace): https://whitepaper.s3.us-east-2.amazonaws.com/torum-whitepaper-V3.0-EN.pdf
Sign up using my referral link and earn 35 XTM airdrop after email and phone verification: https://www.torum.com/signup?referral_code=makeitreal
Started from the bottom, now we're here!
Over the course of 12 months, Torum has beaten the odds by surviving against some of the most deadly startup environments.
Funding - ($300K to sustain 22 months, founder's $250 monthly salary)
Marketing - Zero funds allocation in the first 6 months of product launch
Manpower - Crippled by funding as experienced developers are pricey, especially blockchain developers
Idea Validation - Rejected by every crypto and traditional VC with a common reason, "Your social media platform is pointless"
Yet, we #HODL the ground. For every thing that happened in real life, there must be a reason for it.
Fast forward to this day,
Funding - Once at the brink of bankruptcy, Torum is now a $2.5M-backed project
Marketing - Started #Brave Ads & #Telegram community marketing into achieving 10 - 30% impressive monthly Lander growth
Manpower - Torum is now a team of over 25 personnel with more than half of us are developers
Idea Validation - Pivot into #DeFi & #NFT space and successfully secured $1.5M investment from AU21, DFG, Consensus Lab and 17 other VCs
Sure, sometimes arguments did erupt and ideas might have clashed. But, we have always stayed together as one. While there is not going to be any major celebration for Torum 1st birthday anniversary (continue #BUIDL), the team would like to express its gratitude to every Lander who is reading this message. Without everyone of you here, Torum will never be as vibrant and cheerful as what it is today!
We are excited about what the future holds for Torum and our Landers as major milestones for the next 6 to 12 months are going to be announced.
Are you ready for H2 2021?
Torum: The first social media platform specially designed for cryptocurrency users.
Join Torum, the first social media platform built for cryptocurrency communities around the world, and earn XTM (XTorum) rewards for your daily and weekly engagement. XTM is the BEP-20 utility token of Torum ecosystem and will be listed on exchanges in Q3 2021. Read Torum Whitepaper to figure out XTM token use-cases and the potential of the ecosystem (Crypto-social + DeFi platform + NFT marketplace): https://whitepaper.s3.us-east-2.amazonaws.com/torum-whitepaper-V3.0-EN.pdf Sign up using my referral link and earn 35 XTM airdrop after email and phone verification: https://www.torum.com/signup?referral_code=makeitreal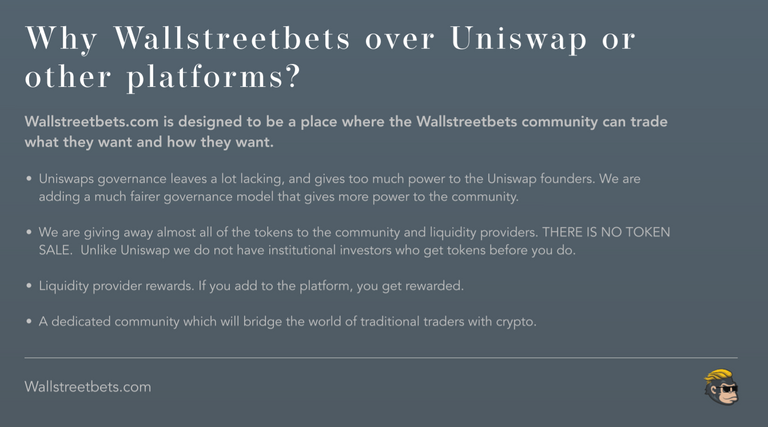 ---
---