NeverSwap, the new DEX with crazy APR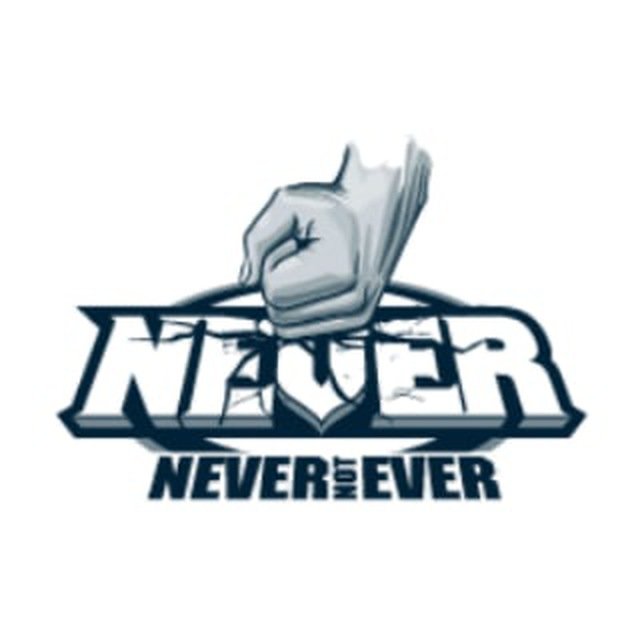 Hello HODLers,
Today I'd like to introduce you a brand new decentralized exchange on Binance Smart Chain (BSC) which caught my attention due to the very high APR it offers to liquidity providers: NeverSwap.
So I bought some Never (NEVER) and started farming by receiving juicy APR. APR on each pool vary from 1000% to 5000% as the platform was born 5 days and the Total Value Locked is less than $1,000,000. So I'm taking advantage of the early adopters benefits now that the platform offers high APY.
I bought some $Never yesterday evening at 7$ and started farming. Today when I woke up I had such an amazing surprise because $Never price is 14$ now! And it's not just that, have a look at how high the liquidity providers rewards are: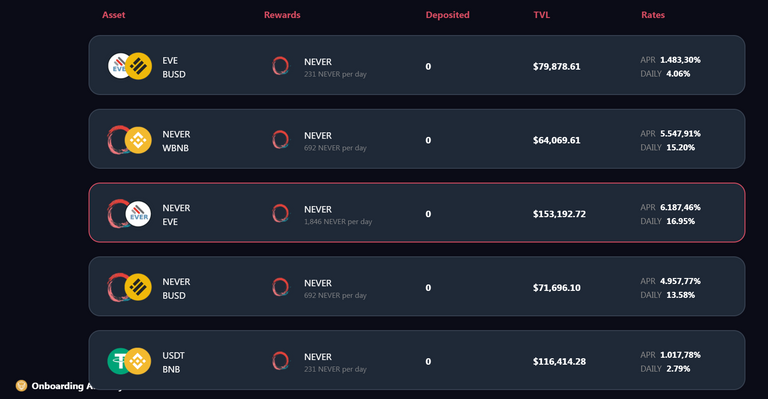 This DeFi project is very early and the developing team is working hard to let it go mainstream. If a Whale would invest 1,000,000$ in Never, the price would soar from the current $14 up to $400, as you can see in the picture: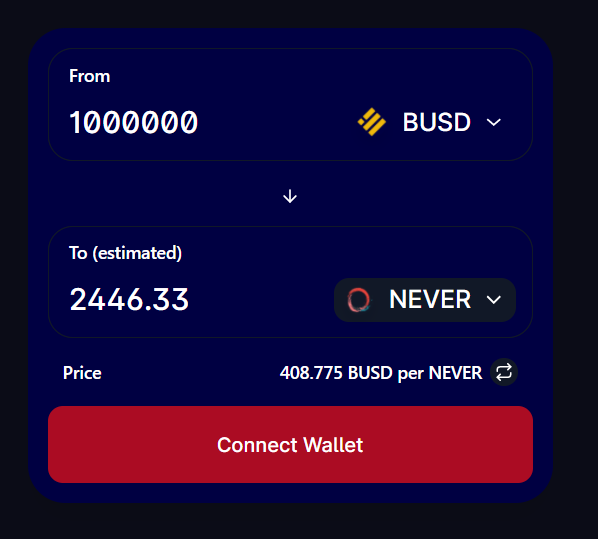 So I invested in NeverSwap an amount I can afford to lose because this asset takes part of the most risky (but potentially most rewarding) part of my portfolio.
Introduction to NeverSwap
Never Swap helps you make the most out of your crypto in three ways: Trade, Earn and Mint. So basically you are able to instantly swap crypto tokens (no registration needed) and earn NEVER tokens with super high interest rates. This article is promoted by BirdVenture.
Here you can see the roadmap of the project: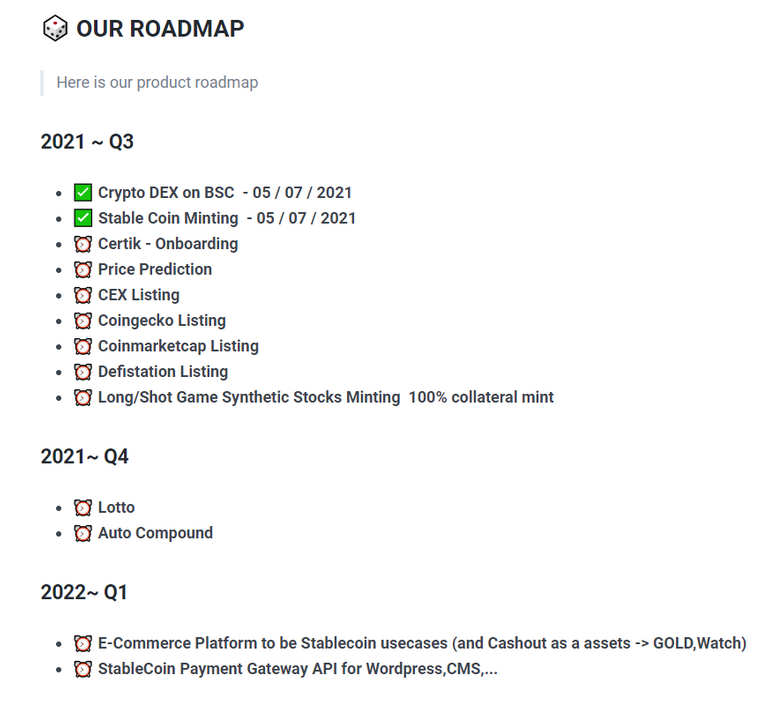 As you can see, the Certik Audit is onboarding and this is going to be an important step because it will certify that the platform is secure.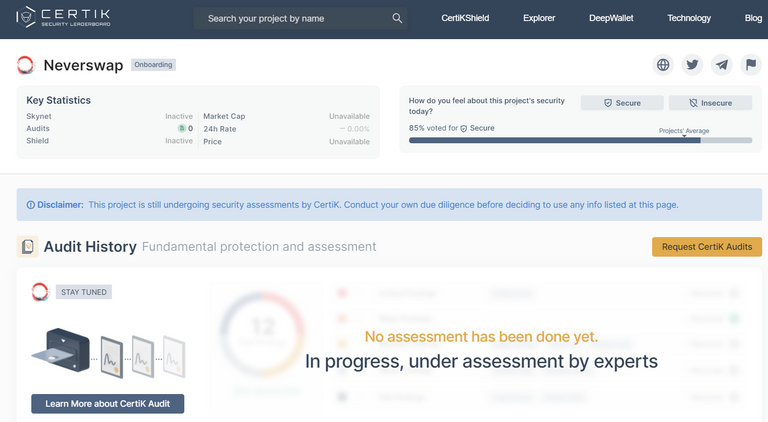 Regarding the security of the platform, in the docs section (https://docs.neverswap.com/) the developing team shared these info:
Is Never Swap safe? See for yourself:

Transparent:
We're built on open-source software: our site and all our Smart Contracts are publicly visible for maximum transparency.
Our contracts are verified on BSC so you know that what you see is what you get: https://docs.neverswap.com/smart-contract-address
Security best practices:
Code fork from Uniswap and Pancakeswap.
This is Never tokenomics: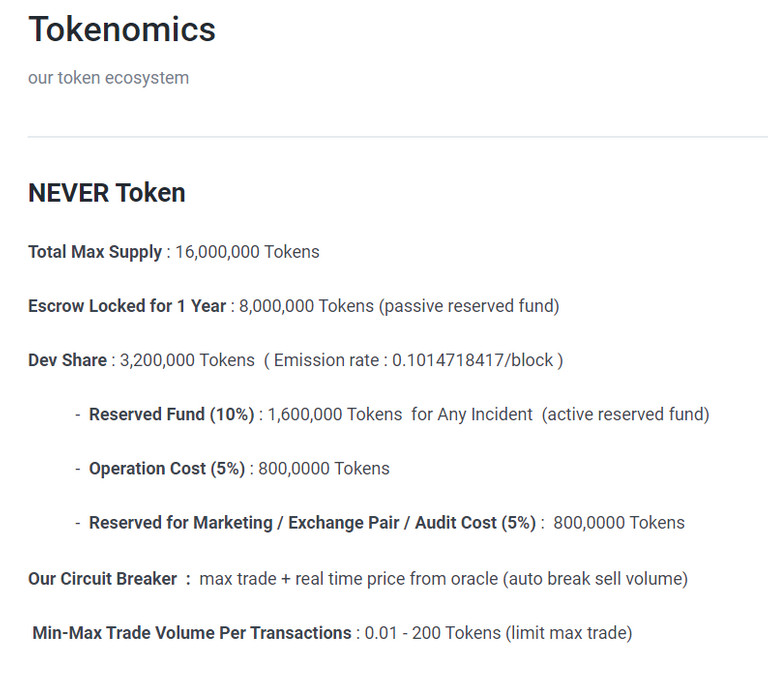 Never Listings
Where is Never listed and where is it going to be listed? You can find it in the image above.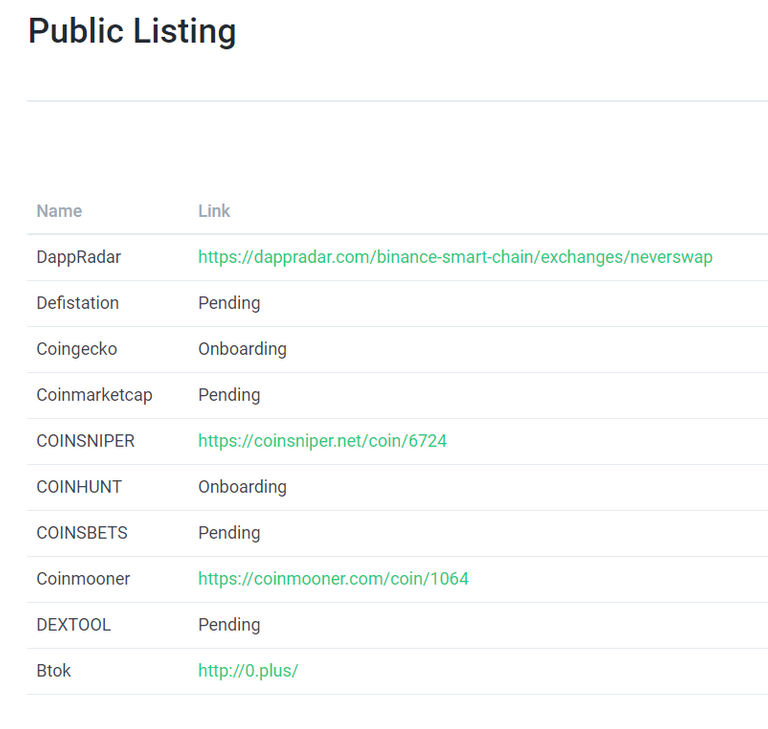 Official Website: https://neverswap.com
Social Links:
Official Announcement Telegram: https://t.me/neverswapann
Official Community Telegram Room: https://t.me/neverswapcom
Official Twitter: https://twitter.com/neverswap1
Official Reddit: https://www.reddit.com/r/neverswap
---
---