WallStreetBets DEX is Live! Let's celebrate with meme!
Hello HODLers,
As you probably already know, on July 2nd I received 4,300 WSB airdrop (worth 300$) from WallStreetBets. Some members of the WallStreetBets subreddit decided to launch the first Decentralized Exchange completely owned by its community. Starting from that day I'm farming hard and I'm having profits despite the price drop in the last few days.
If you want to have further info about WallStreetBets DEX I published an article a couple of days ago: https://www.publish0x.com/makeitreal/wallstreetbetscom-dex-is-live-xknydqw?a=pnelyK7aKB
But this post is about the best WallStreetBets meme created by the community, so let's celebrate and have a laugh!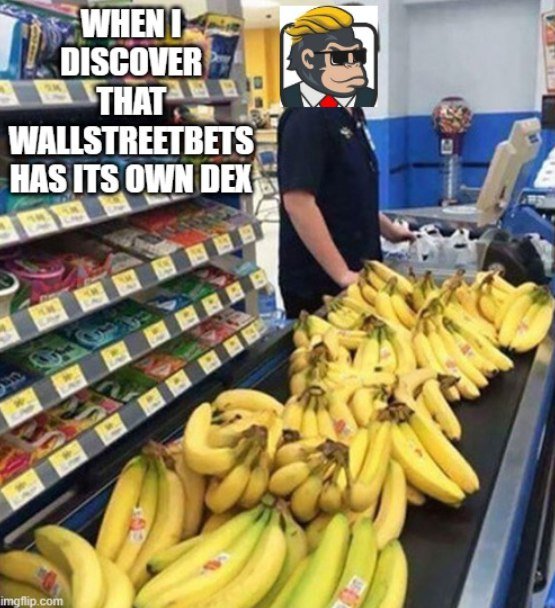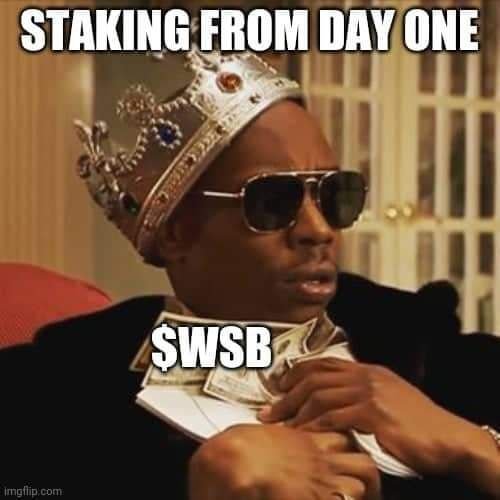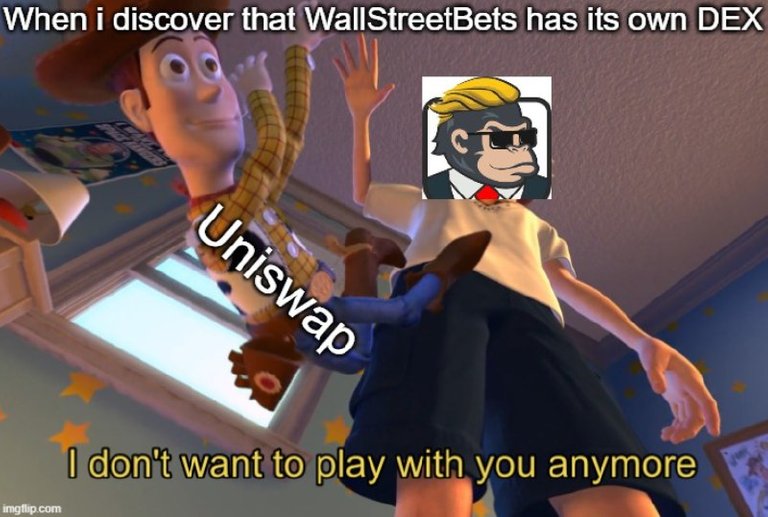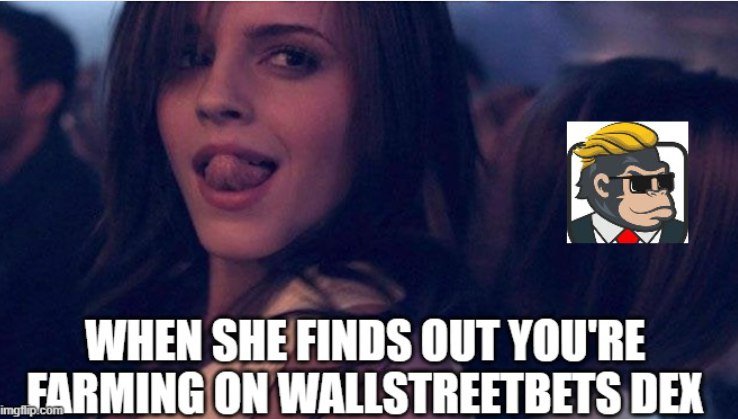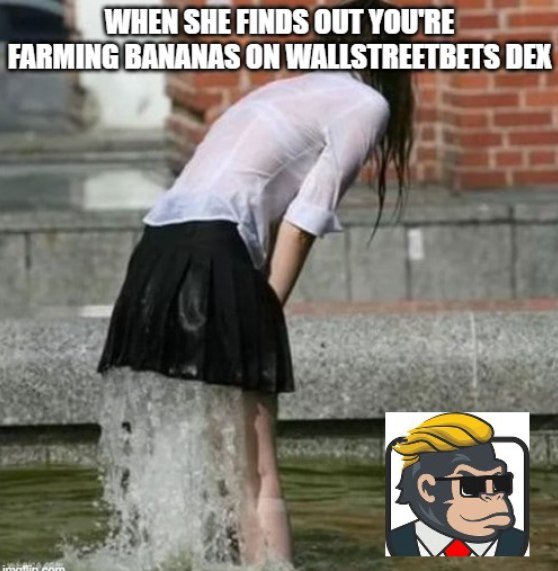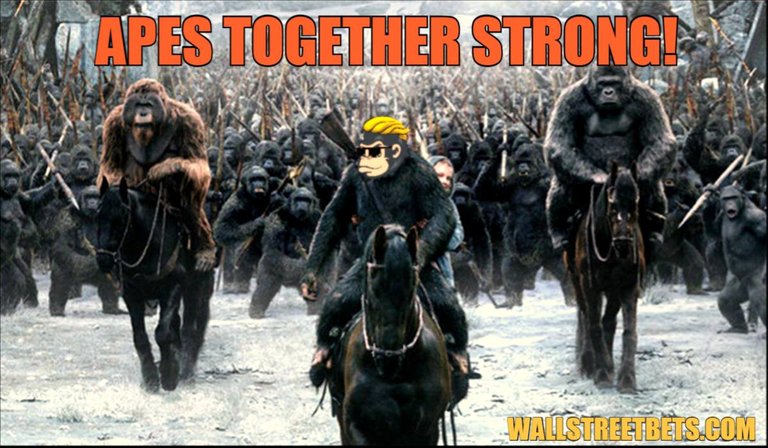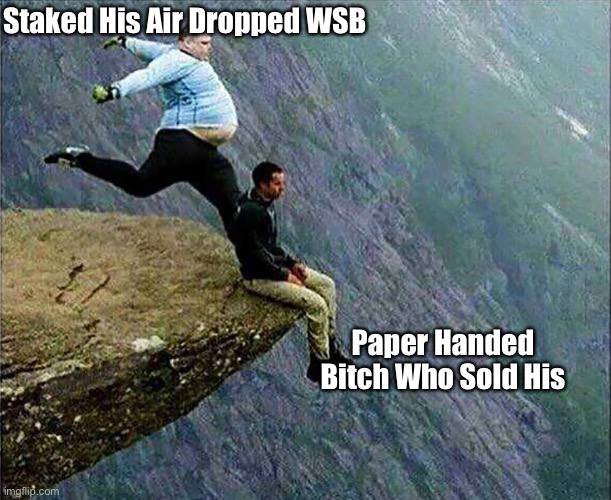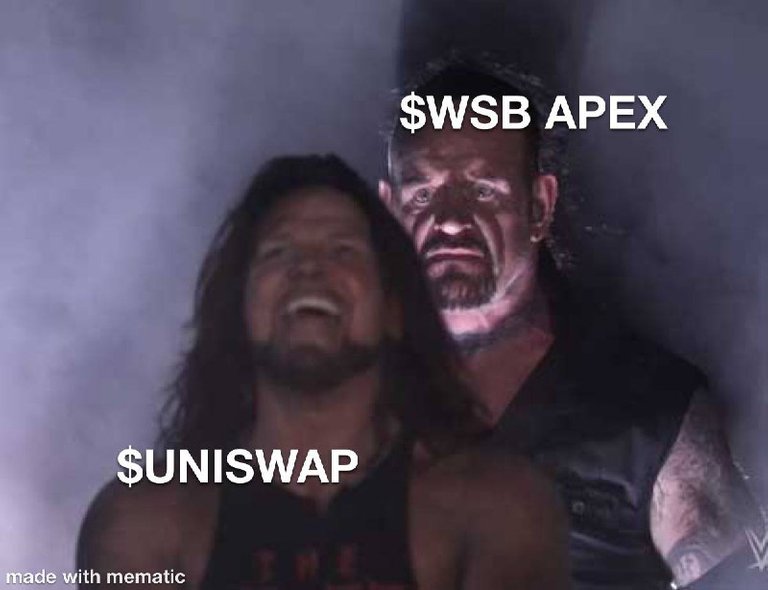 Torum: The first social media platform specially designed for cryptocurrency users.
Join Torum, the first social media platform built for cryptocurrency communities around the world, and earn XTM (XTorum) rewards for your daily and weekly engagement. XTM is the BEP-20 utility token of Torum ecosystem and will be listed on exchanges in Q3 2021. Read Torum Whitepaper to figure out XTM token use-cases and the potential of the ecosystem (Crypto-social + DeFi platform + NFT marketplace): https://whitepaper.s3.us-east-2.amazonaws.com/torum-whitepaper-V3.0-EN.pdf
Sign up with my referral link and earn 35 XTM airdrop after email and phone verification: https://www.torum.com/signup?referral_code=makeitreal
---
---