It seems that the Dogecoin currency did not stop being a joke or a meme in the world of cryptocurrencies, but rather broke into the top ten strongly, its price increased many times over and became the talk of the world.
At first it was Elon Musk's tweets, then it spread to a lot of celebrities until it reached the big group of Wallstreetbets, who announced a big coin pump on May 8th, so will they succeed in paying the Dogecoin to one dollar?
But in fact, I am not one of the currency holders and I cannot buy a currency that has risen many times in a short time. When we were eating food together, one of them came late and collected the dishes, as he was the last one.
Likewise, I do not want to be the one who collects the dishes and pays for the night already. He won a lot and a lot of that currency. Rather, he became a lot of millionaires because of that currency that was initially ridiculed by many, but this is not the right time to buy.
What do we expect on May 8?
It is not a financial advice, but my expectation of what will happen in the coming days with regard to this currency, as the rise of the currency in such a large way led everyone to talk about it and everyone began to buy while waiting for May 8th.
But there is a rule in the market: there is a winner and there is a loser, there are no winners only or vice versa.
If everyone buys the Doge these days and its price starts to rise gradually, and it will remain so until next May 8th, then it is the loser if there is no loser yet.
But in my expectation that the loser will be the one who remains HODL for his currencies after this day, as I expect the currency to fall after this day because there are two possibilities:
As for the currency to rise madly and reach $ 1, then everyone will rush to sell to win some money.
As for the second possibility, the currency price will decline slightly or remain the same, then we will also find Panic sellers present.
I am not sure what to say, but a modest expectation. What do you think?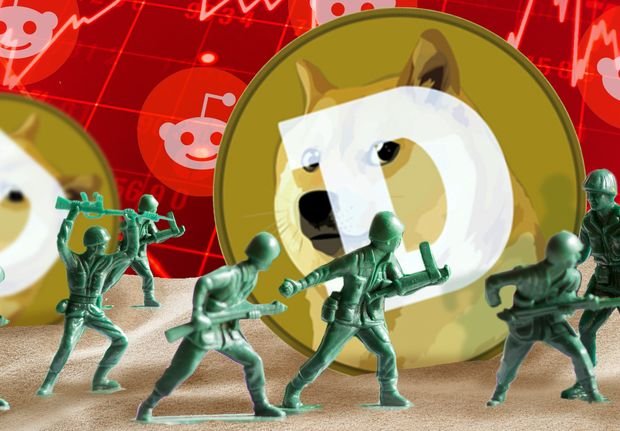 Thank You


LeoFinance = Financial Blog
LeoDex = Hive trading exchange for Secondary Tokens, Low 0.25% fees for deposits and withdraws.
HiveStats = Hive stats per user
LeoPedia = Informative content related to anything about Crypto and how to make financial gains in crypto!