Bitcoin is now going through a correction period as usual after any strong rally, but what next?
After Bitcoin was confused between 40k and 50k, a few days ago, it managed to break the previous peak and reach 60k after a great stubbornness with 50 thousand resistance.
However, it seems that we are in the consolidation stage now and we are waiting for more positive news to push the price higher which seems to be not now.
Today was good, not good for Pancake, whose DNS malfunction occurred after being attacked by some.
The Indian government also played a role in the decline of Bitcoin slightly after the bad comments about cryptocurrencies.
On the other hand, we have some positive news in terms of investments that have entered the world of crypto, as some Asian companies have begun to enter the world of crypto, and companies such as MicroStrategy have added more bitcoin to their treasury.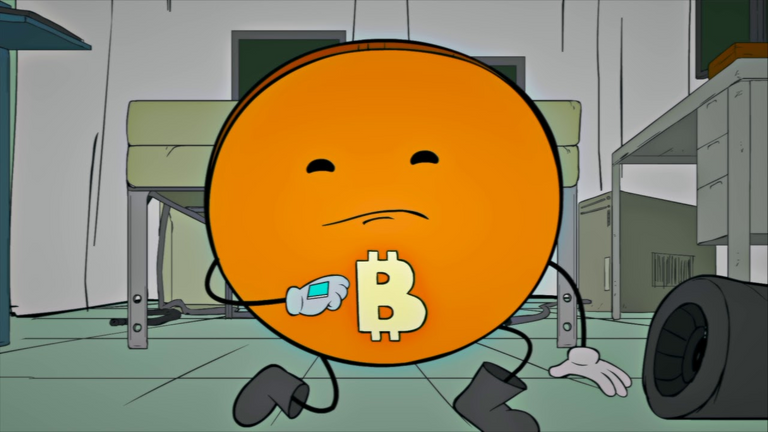 Image Credit
Bitcoin and 60K
Well, we will not break the tops by ten thousand in a week, so Bitcoin has some time to gain enough momentum to start stabilizing above 60,000 at least for a while before we go to a new summit.
Bitcoin broke the 60,000 barrier last Saturday and reached its highest peak so far at 61,500,000, but it did not hold for long. The next day, Bitcoin returned to its listing at 59,000 and then began to fluctuate slightly.
But today Bitcoin fell by more than $ 3 thousand to settle at $ 56,100, with a daily drop of about 6%, which is almost the same percentage that Cake fell after announcing the poisoned attack.
Analysis of the rest of the digital currencies is known to almost everyone after the decline of Bitcoin, followed by most of the other currencies, with a drop ranging from 4% to about 6%, as Ethereum reached $ 1791, while BNB fell to $ 256.
However, Coinmarketcap's first 100 currencies always go counter to the wave, and this coin is RVN, which is up 25%.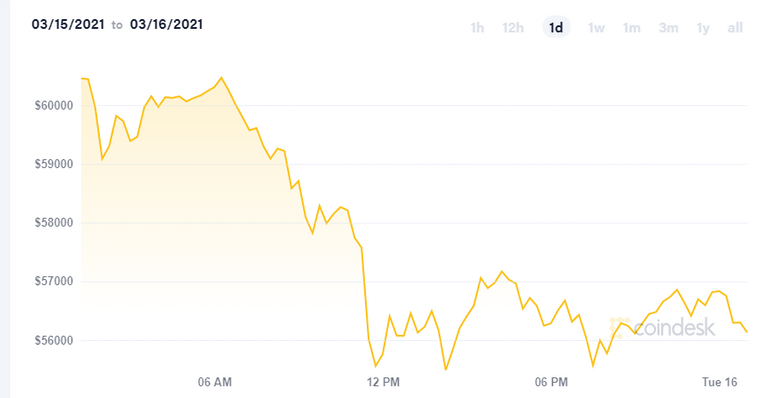 Screen Credit
Previous Reviews
Thanks