About two months ago we were calling when the season of Altcoins begins, as most traders in the market cannot keep Bitcoin and buy a quantity or part of it due to its very high price.
So Altcoins were the only refuge for cryptocurrency holders to invest in and buy more from them, but the drought was prevalent in the market while Bitcoin rose, the Alts went down, and when it fell, it was very bad.
But since the beginning of February and March, cryptocurrencies began to gain very significant bullish momentum and rose to their highest peaks, although most did not break the historic peak that he had reached in 2017, but the market is breathing.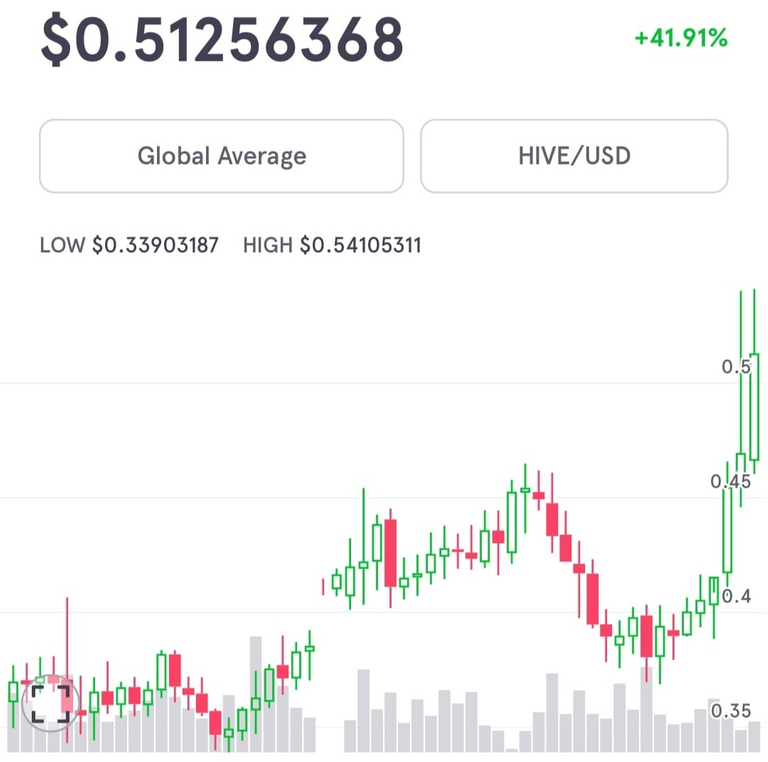 Screen Credit
Hive
The Hive currency rose today to its highest peak since the beginning of the bullish wave this year, as it rose to around $ 0.55 and gained a wonderful bullish momentum that made it rise to the position # 186 in the Marketcap.
The currency returned and fell to 0.51, but it still maintained its position above the half dollar, with a daily rise of about 34%.
It was not the only Hive coin that gained bullish momentum like this, but Steem also rose to reach $ 0.8, a significant increase in the same proportion.
In a big challenge to social media for crypto, which we hope will rise to gain fame such as NFT and Defi.
Leo
On the other hand, the Leo currency is still maintaining its position above $ 1, specifically at $ 1.09.
As for CUB, it was not a happy day for her, as it fell to about $ 2.64, meaning that it lost about 80% from its highest peak.
But we must not panic and look at the positive side, you can now buy more CUBs and put them on your farm for harvest.

Previous Reviews
Thanks