Welcome to the Daily Crypto News: A complete News Review, Coin Calendar and Analysis. Enjoy!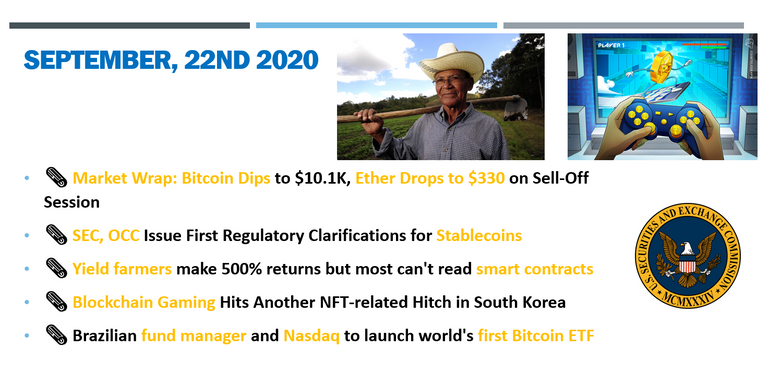 Bitcoin and ether both dropped Monday as global markets conducted a selling session.
Bitcoin (BTC) trading around $10,492 as of 20:00 UTC (4 p.m. EDT). Slipping 3.6% over the previous 24 hours.
Bitcoin's 24-hour range: $10,179-$10,994.
BTC below its 10-day and 50-day moving averages, a bearish signal for market technicians.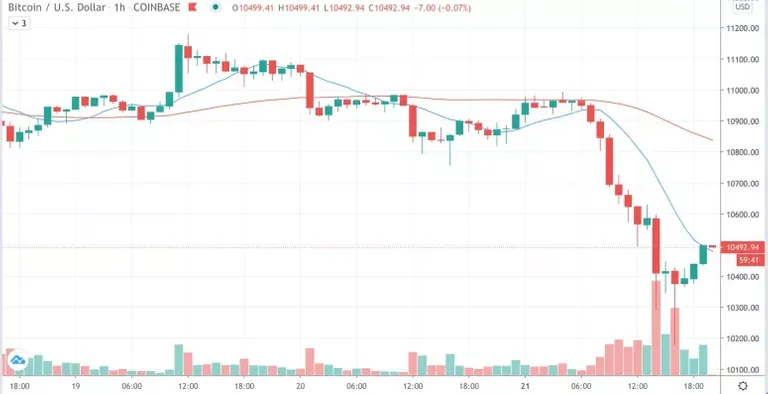 As bitcoin tumbled Monday, sell liquidations on derivatives exchange BitMEX picked up, putting pressure on price. In fact, over the past 24 hours, BitMEX liquidated over $34 million in long positions, the crypto equivalent of a margin call.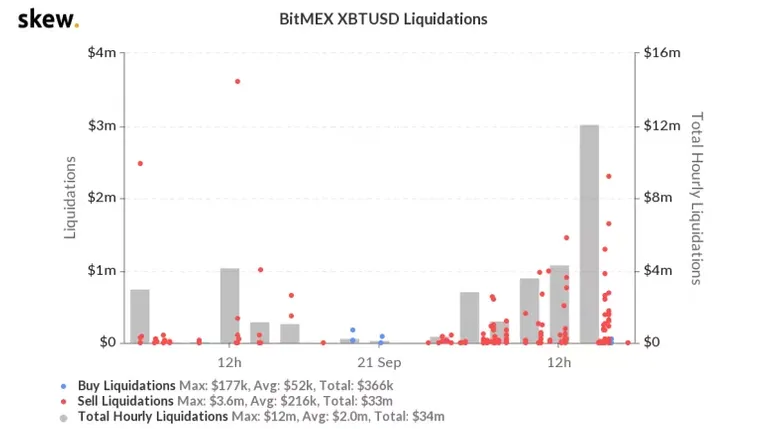 Ether options shift on price drop
Implied volatility, the market's expectation of ether's future price movement, has dipped below realized volatility, ether's current movement based on historical data. It's a shift in the ether options market not seen since July.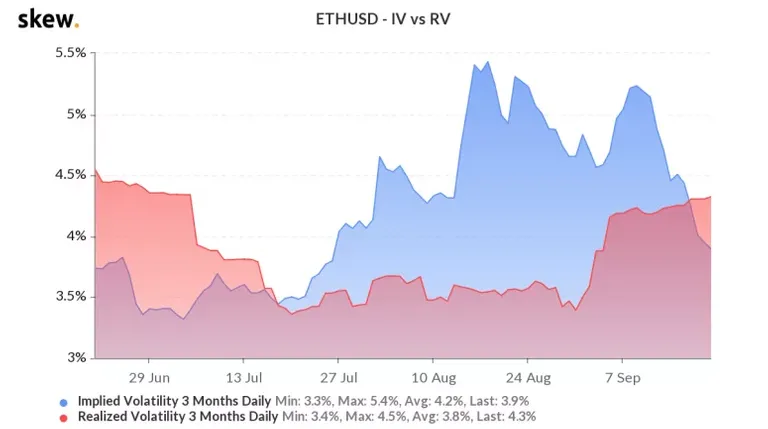 William Purdy, an options trader and founder of analysis firm PurdyAlerts, said ether's price descent, hitting as low as $330, Monday, is helping fuel the switch. "This recent discrepancy in implied volatility and realized volatility is due to the options market following the underlying asset price momentum in the short-term," he said.
The U.S. Office of the Comptroller of the Currency (OCC) has published fresh guidance, officially clarifying national banks can provide services to stablecoin issuers in the U.S.
The Office of the Comptroller of the Currency (OCC) and the Securities and Exchange Commission (SEC) published stablecoin guidance Monday, providing the first detailed national guidance on how cryptocurrencies backed by fiat currencies should be treated under law. Prior to Monday's notices, there was no federal clarity around stablecoins.
Stablecoin issuers have been using U.S. banks for years, but in an unclear regulatory environment. Now, the OCC wants federally regulated banks to feel comfortable providing services to stablecoin issuers, it said in a press release. An accompanying interpretative letter, signed by Senior Deputy Comptroller Jonathan Gould, explained that while banks should conduct due diligence and ensure they assess the risks of banking any stablecoin issuers, stablecoins are becoming increasingly popular.
Banking stablecoins
The OCC detailed how banks should handle stablecoin reserves, specifically referring to stablecoins backed by currencies like the dollar.
The OCC has taken a number of steps to integrate the crypto space with the existing financial system under Brooks, who is Coinbase's former general counsel. In recent months, the OCC has told banks they can provide services to crypto startups and floated a national payment charter for exchanges and other fintech firms.
SEC response
Further, the U.S. Securities and Exchange Commission (SEC) said certain stablecoins might not be securities under federal law, but advised issuers to work with the agency and legal counsel to ensure this is the case. According to the statement, the SEC is willing to publish a "no-action" letter, which would assure the recipient that the regulator would not bring an enforcement action against the company.
The majority of yield farmers do not understand how to read the potentially risky smart contracts that underpin the decentralized finance (DeFi) ecosystem — but that hasn't stopped them making huge profits.
Crypto market data aggregator CoinGecko has published its findings from a survey of 1,347 of its users about yield farming, finding that 93% of respondents claim to have reaped a financial return of at least 500%.
However around half of users are currently farming with less than $1,000, making high gas fees are a significant concern among the community, even though three quarters were still willing to pay more than $10 in fees per transaction.
Just 40% of DeFi users claimed they were able to interpret smart contracts underpinning the protocols they farm with.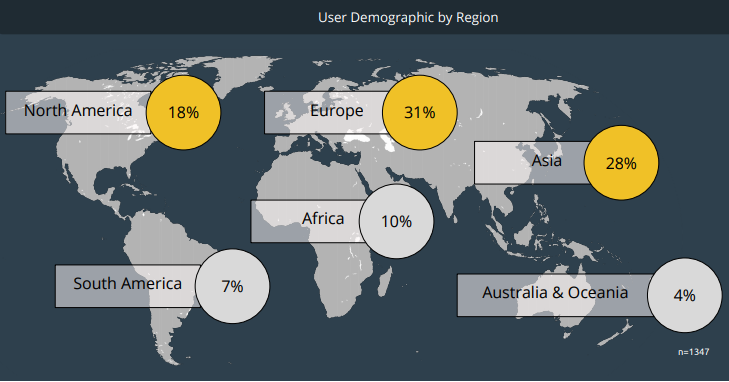 Around 90% of farmers are male, with 34% aged between 30 and 39, while 25% are in their twenties.
More yield farmers hold Ether (82.7%) than Bitcoin (74%) and 25.6% of farmers hold Chainlink, followed by Polkadot with 19.95%, Tron with 17.3%, and Litecoin with 15.7%.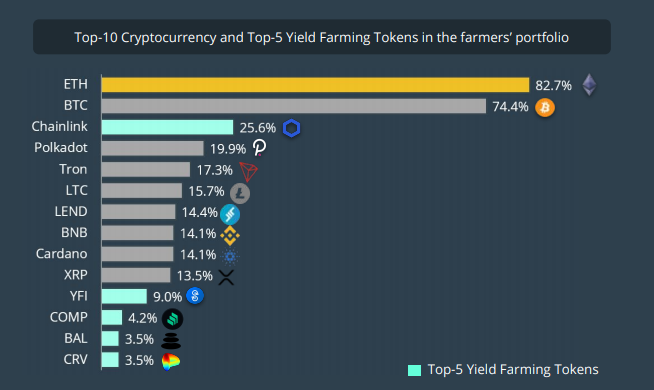 Blockchain, gaming and crypto advocates are bracing for the worst after the South Korean video game censor issued an ominous delay for ratings on another blockchain gaming title – over apparent non-fungible token (NFT)-related concerns.
Per iNews24, the regulatory Game Rating and Administration Committee (GRAC) has postponed the issuance of a rating for a game named Five Stars, developed for domestic tech giant Kakao's Klaytn blockchain network.
The intricacies of South Korean law mean that unrated games cannot be circulated in the country. As previously reported, GRAC's last blockchain gaming intervention was met with great disdain by the crypto and blockchain community, as well as gaming giants. Last year, the gaming regulator refused to issue the domestic gaming firm NodeBrick with a rating for a game called Infinity Star, effectively blocking its release.
The move provoked one industry expert into stating at the time,
"If NFT items are a problem, blockchain gaming's death warrant has already been signed."
South Korea's partial crypto crackdown, issued in early 2018, has apparently eased in recent months, with one major blockchain gaming player telling Cryptonews.com,
"Regulations will change in parallel with industry development and it will move in a direction that will prove to be comparatively moderate."
Brazil's Hashdex is teaming up with Nasdaq to bring the world's first Bitcoin ETF to the Bermuda Stock Exchange.
The stock exchange announced it had approved the 'Hashdex Nasdaq Crypto Index' on September 18, revealing that 3 million Class E shares will be issued for trade on the platform. Cointelegraph Brazil confirmed the Nasdaq partnership and ETF with Hashdex's chief executive, Marcelo Sampaio
According to local media outlet Infomoney, the fund should be live and trading on the BSX by the end of the year. The report notes that Hashdex chose to apply with BSX due to Bermuda's crypto-friendly regulations.
arlier this week, former Goldman Sachs executive and fund manager Raoul Pal predicted that the launch of Bitcoin ETF in the U.S was also imminent, stating:
"I'm going to give you the biggest front-running opportunity of your life: they will get an ETF across the line. There will be billions of dollars that pour into it. Every pension plan will allocate some money to it. Every family office will allocate some money to it. And the more the price goes up, the more they will allocate."
🗞 Daily Crypto Calendar, September, 22nd💰

"Upgrade must be completed before the #blockchain planned hardfork block scheduled for September 22, 2020"
Core 2.20.1, Electrum-GRS 4.0.2, Pay Payjoin (P2EP) support (also for testnet), C-lightning 0.9.0, Spark 0.2.16, Shocknet, & more.
"Mark your calendars - a wave of new Fan Tokens are coming to the Socios app."
"Provisioner staking goes live September 22nd, 13:00 CEST (GMT+2) with a fixed annual percentage rate of 12%."
A new decentralized exchange (DEX) with automated liquidity built on IoTeX.
"The first Vite Techie Forum will be held at 15:00 UTC +8, Sep 22, on Discord"
Last Updates


➡️ Be paid daily to browse with Brave Internet Browser
➡️ A secure and easy wallet to use: Atomic Wallet
➡️ Youtube
➡️ Twitter
➡️ Medium
➡️ Hive
➡️ Publish0x
➡️ UpTrennd
➡️ Read.cash
➡️ LBRY


20% of this article rewards wil go to the @hodl-fund account in order to support HODL Community Initiatives.
Find out more about HODL Community: Crypto Social Community and by following our community account @hodlcommunity

If you would like to delegate some HP to our community and support us; we give you back 90% of the curation rewards on a daily basis ! APR > 12% !
500 HP - 1000 HP - 2500 HP - 5000 HP
Make a good APR Curation by following our HIVE trail here