Welcome to the Daily Crypto News: A complete News Review, Coin Calendar and Analysis. Enjoy!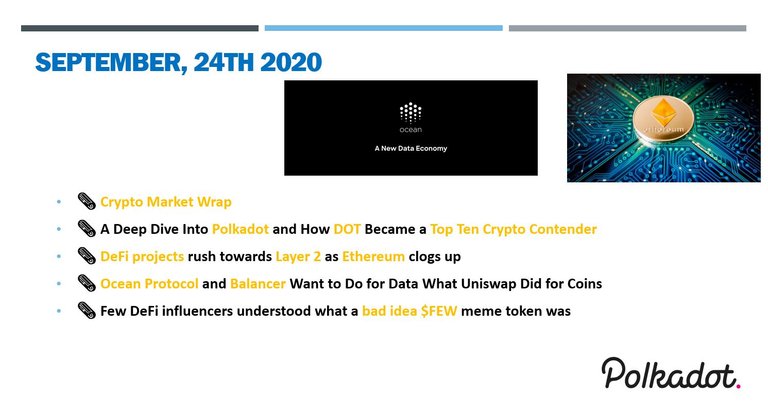 The bitcoin market continues to display weakness; xDai total value locked shows interest in Ethereum scaling solutions.
Bitcoin (BTC) trading around $10,285 as of 20:00 UTC (4 p.m. EDT). Slipping 1.8% over the previous 24 hours.
Bitcoin's 24-hour range: $10,250-$10,575
BTC below its 10-day and 50-day moving averages, a bearish signal for market technicians.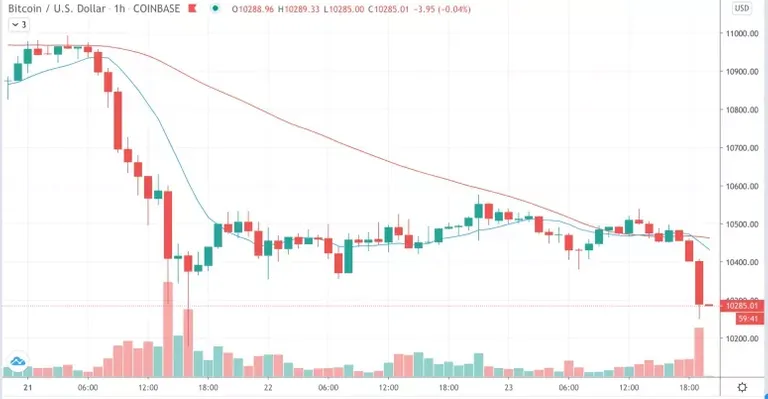 Indeed, after the month opened with a rarely-seen $1 billion day on major exchanges September 3, bitcoin volume has weakened. It was at $202 million Wednesday as of press time.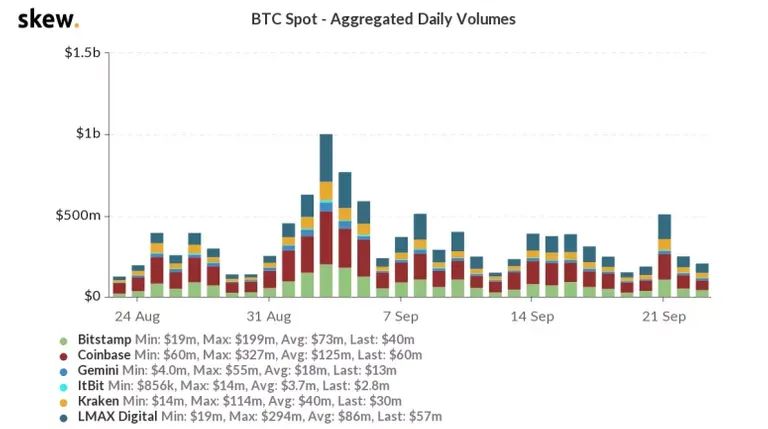 As the bitcoin market remains tepid, the U.S. Dollar Index, a measure of the greenback versus a basket of other fiat currencies, is bouncing back from 2020 lows, in the green 0.40% as of press time.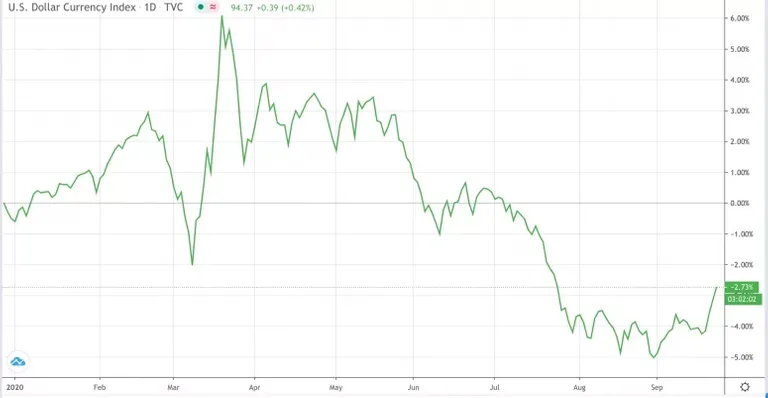 xDai value locked doubles
The stablecoin offers capabilities on the Ethereum network with lower fees and without the hassles of slow block confirmations, a problem as DeFi grows. xDai accomplishes this by acting as a "sidechain" off of the main Ethereum blockchain network where transactions have often clogged the system during high-transaction activity the past few months.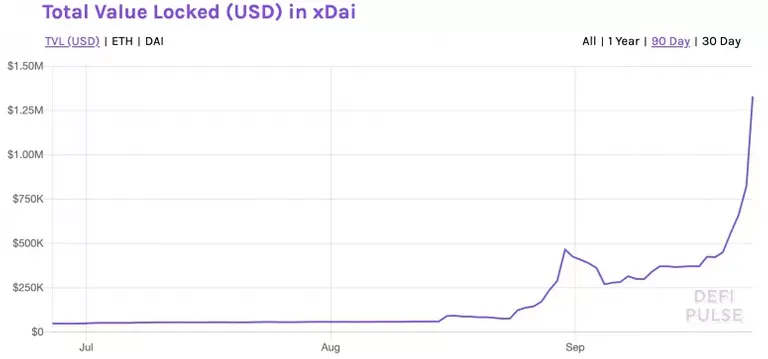 Just recently a new project called Polkadot joined the top ten crypto coin list almost immediately after the project officially launched. Today, the Polkadot network is the sixth-largest blockchain in terms of market capitalization. The blockchain is considered an Ethereum competitor by a few individuals, and some crypto proponents speculate it will be amongst the top three market caps in the near future.
Crypto proponents have noticed a new top ten crypto-challenger in the world of digital assets, as the Polkadot (DOT) blockchain has recently joined the leading ranks. A number of people never heard of Polkadot and wonder how this coin made it into the top ten so quickly.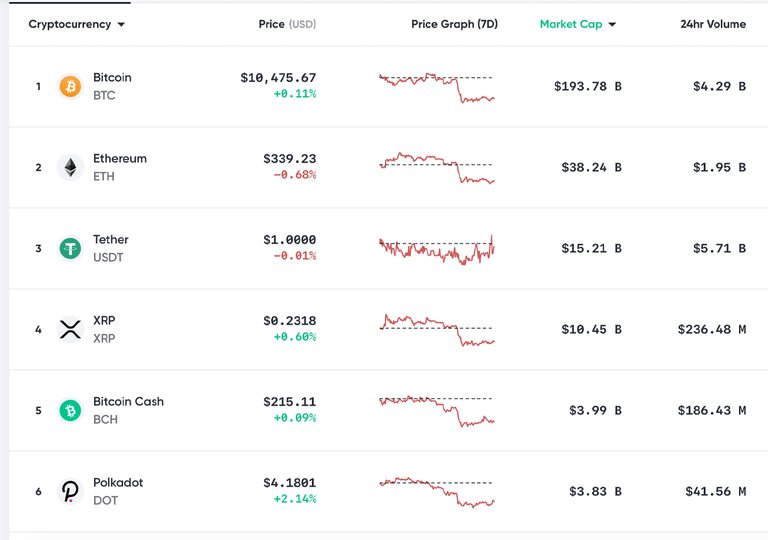 "Polkadot is a next-generation blockchain protocol that unites an entire network of purpose-built blockchains, allowing them to operate seamlessly together at scale," the light paper further details. "It connects several chains together in a single network, allowing them to process transactions in parallel and exchange data between chains with security guarantees."
Essentially, any type of arbitrary data can traverse across Polkadot's multi-chain application environment like real-world assets and tokens. Any blockchain can join the Polkadot infrastructure, which is basically an aggregated set of validators that leverage heterogeneous shards.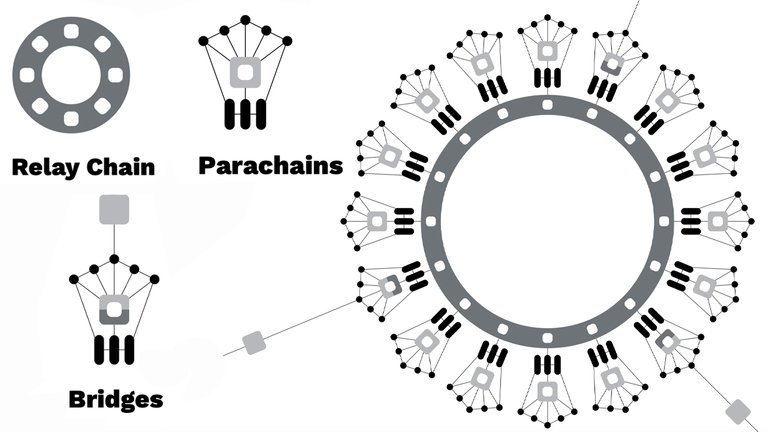 Decentralized finance (DeFi) protocols are racing to implement Layer 2 scaling solutions as Ethereum gas fees skyrocket and the network struggles under the demand.
Popular DeFi platforms including Uniswap, Aave, and Synthetix are gettin closer to rolling out the scaling solutions.
Synthetix, an on-chain synthetic assets protocol that tracks the value of real-world assets, is upgrading September 24 to a primitive version of L2 scaling.
A second upgrade called 'Deneb' is due on September 29 which also includes measures to reduce gas fees. Warwick added said:
"Both of these releases are direct responses to increased gas costs due to Ethereum congestion. Some of the changes are stop-gaps while we transition to Optimistic Ethereum but included in these two releases is the first step towards L2 Synthetix."
Some tricks of the trade employed by today's booming decentralized finance (DeFi) platforms are being used for a completely new paradigm: decentralized data marketplaces.
Announced Thursday, blockchain-based data monetization startup Ocean Protocol is teaming up with Balancer Labs to create the first automated market maker (AMM) for data.
Ocean Protocol is about helping people and businesses unlock data and monetize it, spreading the benefits of data and AI beyond the handful of organizations that hoard, control and get rich from it. Creating efficient data marketplaces is really the lynchpin of this, according to Ocean founder Trent McConaghy. Thus the collaboration with Balancer.
Ocean: 'Liquidity mining for the people'
McConaghy pointed to a trend where people are launching things on AMMs, and in the case of an Ocean data-token pool he has coined the term "initial data offering" or IDO.
"Basically it's an example of liquidity mining for the people. Right now when people want to do liquidity mining on Balancer or other tools, they need to have assets. This works well for the whales, and it works even for some medium-sized folks, but the small guys are completely priced out because of gas prices. But we all have assets, as in our data assets; I have location data or whatever, and I'm going to start putting it up there and see what happens as the price gets automatically discovered."
Prominent DeFi community members faced a backlash after attempting to engineer a token scheme inspired by the success of MEME.
Notable figures in the decentralized finance (DeFi) community found themselves in hot water after joining a group to cook up a MEME-inspired token with the apparent intention of dumping on unsuspecting investors. Group members claim the whole thing was just a joke that's been taken the wrong way.
Leaked chat logs indicate that the FEW token 'experiment' was conceived by Idea Markets' co-founder Sam Ratnaker, who started the Telegram group for the project on September 22. EthHub's Anthony Sassano, Rocket NFT's Alex Masmej, and Twitter user 'DeFi Dude' were amon among those invited to the channel.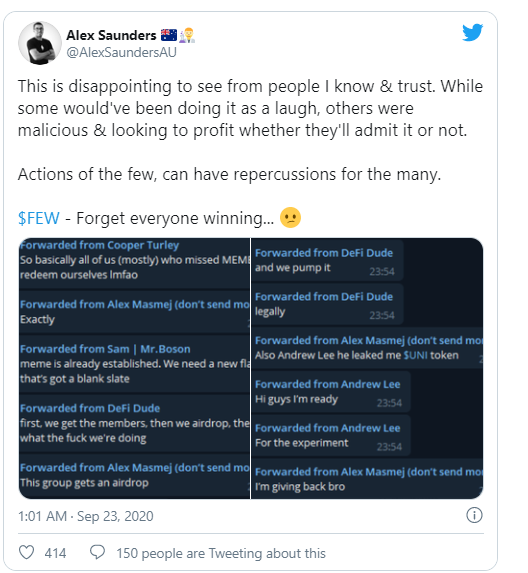 🗞 Daily Crypto Calendar, September, 24th💰

"Zcoin's first halving is set to happen on block 302438 (approximately 24th September 2020) which also marks the end of Founders' Rewards."
"Krypton launch is estimated for Thur Sep 24, 2020."
Measurable Data Token (MDT)
"The next Thursday AMA with @heathermhuang is rescheduled to September 24th, 19:00 PM."
"Our bi-monthly newsletter! Are you interested about our latest updates and developments? Join T.me/BoltGlobal to read."
"We are excited to announce that we will be hosting an #autonomous economic #agent deep dive and community Q&A webinar next Thursday"
"This Thursday, at 4 pm CEST, Alessandro Ricottone will host a live AMA on Lisk.chat to answer your questions."
Last Updates


➡️ Be paid daily to browse with Brave Internet Browser
➡️ A secure and easy wallet to use: Atomic Wallet
➡️ Youtube
➡️ Twitter
➡️ Medium
➡️ Hive
➡️ Publish0x
➡️ UpTrennd
➡️ Read.cash
➡️ LBRY


20% of this article rewards wil go to the @hodl-fund account in order to support HODL Community Initiatives.
Find out more about HODL Community: Crypto Social Community and by following our community account @hodlcommunity

If you would like to delegate some HP to our community and support us; we give you back 90% of the curation rewards on a daily basis ! APR > 12% !
500 HP - 1000 HP - 2500 HP - 5000 HP
Make a good APR Curation by following our HIVE trail here