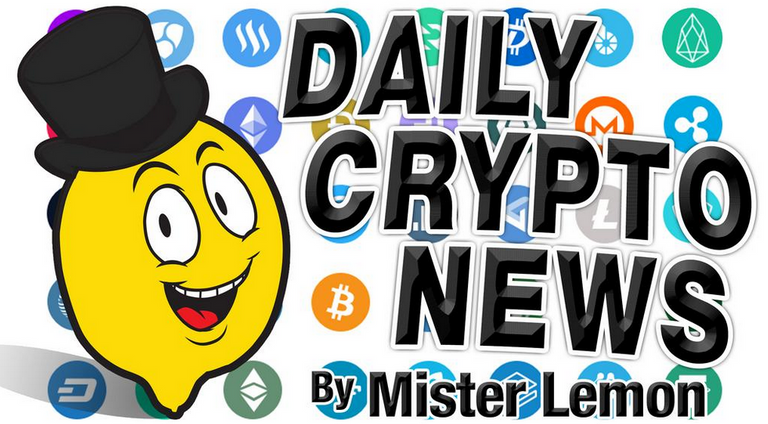 Bitcoin Slides to $11.8K; Uniswap at $7M in Monthly ETH Fees;
Vitalik Buterin: Ethereum 2.0 Presents a 'Much Harder' Challenge Than We Thought;
Fake Tokens Continue to Plague Uniswap;
REN Price Surges With 10,000 Bitcoin Tokenized on RenBTC;
Stiffened Regulations, Naira Devaluation Pushing Nigerians to Crypto;
🗞 Daily Crypto Calendar, August, 19th 💰
Welcome to the Daily Crypto News: A complete Press Review, Coin Calendar and Trading Analysis. Enjoy!
Bitcoin's prices were off from Monday's high. Meanwhile, high fees on Ethereum helped decentralized exchange Uniswap rake in $7 million over the past month.
Bitcoin (BTC) trading around $12,002 as of 20:00 UTC (4 p.m. ET). Slipping 2.8% over the previous 24 hours.
Bitcoin's 24-hour range: $11,825-$12,412
BTC below its 10-day and 50-day moving averages, a bearish signal for market technicians.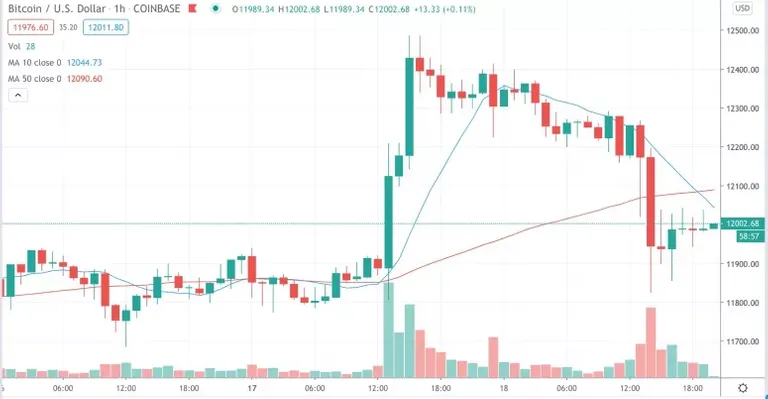 After hitting a 2020 high Monday, bitcoin dipped to as low as $11,825 on spot exchanges such as Coinbase on Tuesday. Seychelles-based BitMEX saw plenty of action during this price rise and fall, as both long and short traders were wiped out in automatic liquidations, the crypto equivalent of a margin call. During Monday's sharp price rise, BitMEX liquidated short traders by as much as $10 million in one hour. During Tuesday's decline, long traders were wiped out at a rate of $6.7 million in an hour.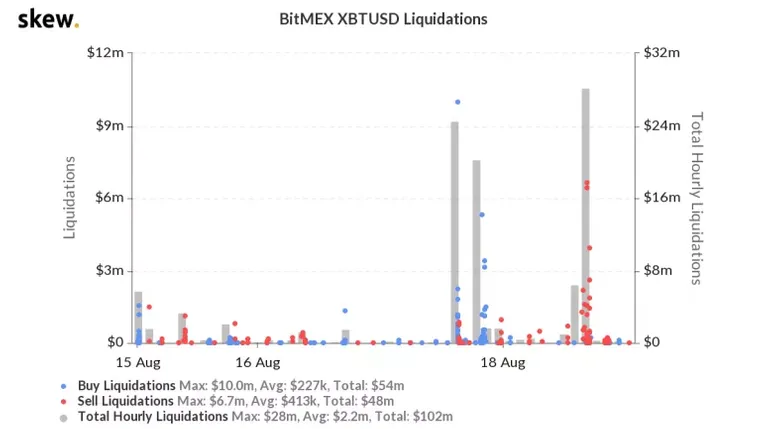 Indeed, the U.S. Dollar Index, a measure of the greenback's strength relative to a basket of other currencies, is at an over-two-year low Tuesday as the coronavirus-inflicted global economy continues to cause problems for the American economy.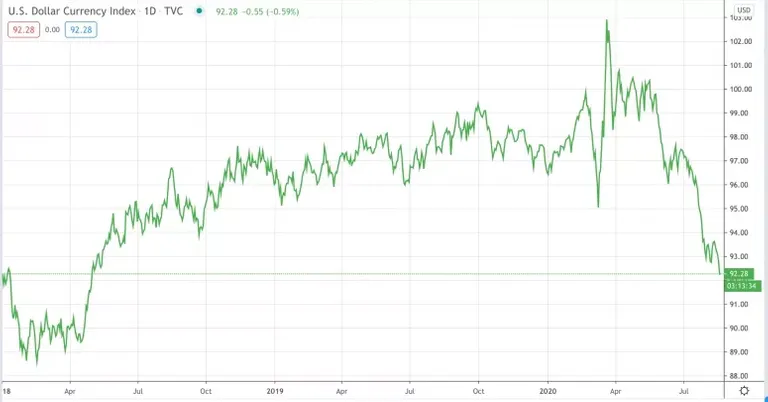 Vitalik Buterin says it's likely that some Ethereum applications may fail, while others succeed — but he accepts it as integral to how the project as a whole will move forward.
Ethereum co-founder Vitalik Buterin said he would "freely admit" that Ethereum 2.0 is "much harder" to implement from a technical perspective than he had expected.
Buterin made his remarks during a debate with Bitcoin (BTC) maximalist Samson Mow on Peter McCormack's podcast on Aug. 16.
During the debate, the trio discussed the reasons for the "open warfare" between the Bitcoin and Ethereum networks and whether the latter will be able to deliver on its many promises. **
The growing popularity of Uniswap is continuing to attract scammers, with fraudulent coins impersonating token sales for top crypto projects.
Fake coins continue to plague decentralized exchange Uniswap, with prominent crypto projects associated with upcoming token sales reporting impersonators trading on the platform.
On August 19, upcoming decentralized finance (DeFi) lending protocol Teller Finance tweeted that a fake Teller token and Uniswap pool had been created.
"Teller Labs has not made any official announcements on any potential, planned, or upcoming token launches."
Ethereum founder Vitalik Buterin this week shared a Cointelegraph article about the prevalence of scam tokens on Uniswap and advocated the establishment of "decentralized reputation systems" to mitigate the risk:
1294462308425461762?ref_src=twsrc%5Etfw%7Ctwcamp%5Etweetembed%7Ctwterm%5E1294462308425461762%7Ctwgr%5E&ref_url=https%3A%2F%2Fcointelegraph.com%2Fnews%2Ffake-tokens-continue-to-plague-uniswap twitter metadata:Vml0YWxpa0J1dGVyaW58fGh0dHBzOi8vdHdpdHRlci5jb20vVml0YWxpa0J1dGVyaW4vc3RhdHVzLzEyOTQ0NjIzMDg0MjU0NjE3NjI/cmVmX3NyYz10d3NyYyU1RXRmdyU3Q3R3Y2FtcCU1RXR3ZWV0ZW1iZWQlN0N0d3Rlcm0lNUUxMjk0NDYyMzA4NDI1NDYxNzYyJTdDdHdnciU1RSZyZWZfdXJsPWh0dHBzJTNBJTJGJTJGY29pbnRlbGVncmFwaC5jb20lMkZuZXdzJTJGZmFrZS10b2tlbnMtY29udGludWUtdG8tcGxhZ3VlLXVuaXN3YXB8 ~~~
Wrapped Bitcoin competitor, renBTC, has made massive gains over the past week as the project's token's price, and the total amount of Bitcoin tokenized using the protocol surges.
Ren is in second place behind Wrapped Bitcoin, or wBTC, which is currently the most popular method of tokenizing Bitcoin for use with DeFi protocols. According to btconethereum.com there is currently just over 29,000 wBTC on Ethereum, with renBTC accounting for around 9.5K currently, after topping 10K on August 17.
As DeFi continues to gain in popularity, more investors are looking to use their BTC holdings to access yield farming opportunities. In total 44,000 BTC — or more than half a billion dollars worth — now lives on the Ethereum network.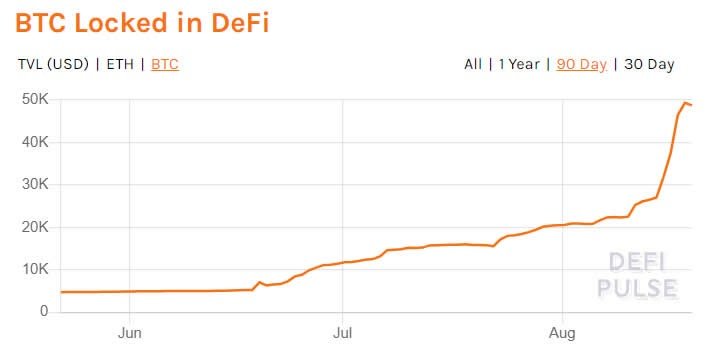 Nigerians are embracing cryptocurrencies owing to stiffening regulations
Cryptocurrency usage is all-encompassing
The surge could drop as the economic effects of the pandemic ease
More education is needed to capture all age demographics.
Around the world, the acceptance and utilization of blockchain technology and its underlying cryptocurrencies has become more imperative. With the surge in the number of bitcoin (BTC) and altcoins users, it could be presumed that people are now more aware of the possibility of attaining financial autonomy.
For economies with fiat currencies that are prone to frequent devaluation like Nigeria, the embrace of digital currencies has grown in recent times. A recent survey from statista.com encompassing 65 countries showed that Nigerians were the most likely to say they used or owned cryptocurrency. The oil-rich sub-Saharan African nation topped the chart with 32%.
🗞 Daily Crypto Calendar, August, 19th💰

"Join us on 19 August 1 at 11:00 AM UTC for an AMA in the @Binance English Telegram group with Travala.com"
We are upgrading BNS smart contract for further DeFi integration. All existing blockchain addresses would get V2 tokens in 1:1 fashion.
"Delegates will have until Wed, 8/19 to deploy Mainnet v1.1 to their nodes."
"Town Hall: Governance & Technical Processes"
"Our team will be revealing the roadmap for the Post-Kratos launch on August 19, 2020."
Binance AMA with Xan Ditkoff and Louise Ivan.
Last Updates


➡️ Be paid daily to browse with Brave Internet Browser
➡️ A secure and easy wallet to use: Atomic Wallet
➡️ Youtube
➡️ LBRY
➡️ Publish0x
➡️ UpTrennd
➡️ Read.cash
➡️ Minds
➡️ Hive
➡️ Twitter
➡️ Facebook


20% of this article rewards wil go to the @hodl-fund account in order to support HODL Community Initiatives.
Find out more about HODL Community: Crypto Social Community and by following our community account @hodlcommunity

If you would like to delegate some HP to our community and support us; we give you back 90% of the curation rewards on a daily basis ! APR > 13% !
500 HP - 1000 HP - 2500 HP - 5000 HP
Make a good APR Curation by following our HIVE trail here