Welcome to the Daily Crypto News: A complete News Review, Coin Calendar and Analysis. Enjoy!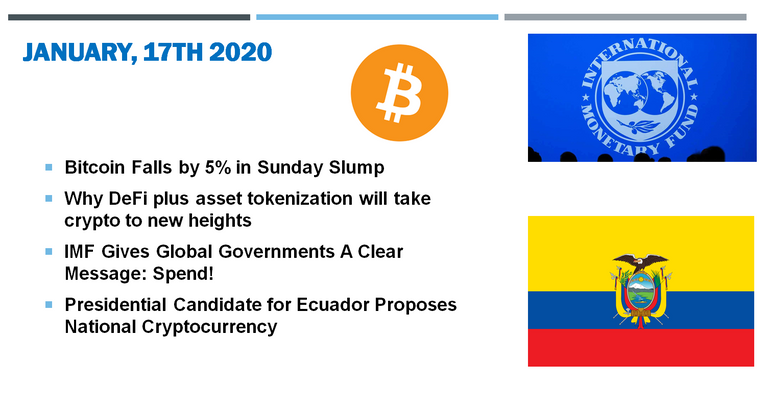 The heady days of daily headlines on Decrypt announcing new consecutive ATHs for Bitcoin have cooled off in what could be the petering out of a now-historic bull run. Today the currency suffered a further fall of 5%, taking it to a price of $35,000.
The general consensus is that Bitcoin's market performance was bolstered by a wave of serious institutional interest from various companies. Anthony Scaramucci's SkyBridge recently launched its own Bitcoin fund; Michael Saylor's MicroStrategy also invested over a billion dollars in the currency—perhaps prompting Morgan Stanley to buy a ten percent stake in the company to capitalize on the growing interest in BTC.
Their faith in the coin remains, though, with Scaramucci taking to Twitter to declare that "a 25% pullback is no surprise. Expect many surges and pullbacks ahead." On the same platform, Saylor stands by his expensive choice every day, summarising his attitude to Bitcoin in a retweeted meme.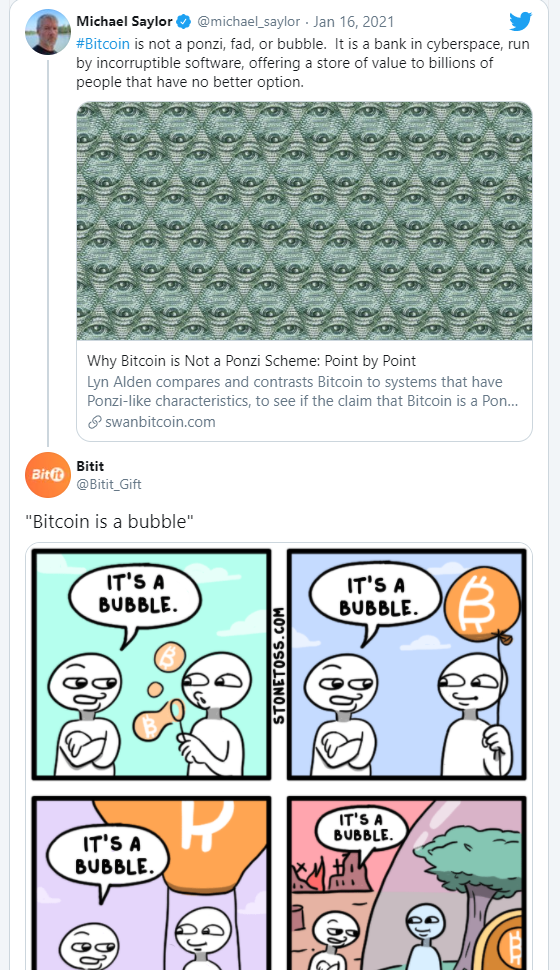 Elsewhere in the news
Meanwhile, according to a report by Coindesk, Goldman Sachs and JPMorgan both sent out RFIs (requests for information),— essentially feelers for exploring 'digital asset' (crypto) custody.
In previous years, we have seen numerous attempts to bring real-world assets to the crypto market. However, none of them has proven to be massively adopted among retail crypto users and traditional financial players.
So, why hasn't real-world asset tokenization become a massive trend?
You've probably heard how almost anything can be tokenized — securities, art, real estate, to name a few. And there were so many projects that promised to change the way we invest in assets, no matter the type. At the same time, no projects managed to get massive adoption on the market.
Traditional market professionals haven't really found proof that tokenization improved current fundraising processes for them. Although, an overview of real-estate tokenization has been already discussed.
What corporations are looking for while raising funds
Corporate institutions have to exist in a world with complex and outdated rules. Therefore, a clear legal model to attract or borrow funds is vital for them. With over $20 billion locked in decentralized finance at the moment, it might attract some interest from corporate institutions and make them consider entering the market — especially if we consider that the common annual percentage rate in DeFi protocols is just 2%–10% with no additional costs to attract funding.
Can current market players operate like this?
Right now, there are several attempts to bring real-world assets to the DeFi market. Most of them seem to accept a wide range of assets, mainly tokenized invoices.
The main issue related to using those assets in a protocol is an absence of publicly available sources for pricing. This relates to the lack of transparency and the need to rely on a centralized party (valuation firms, underwriters, etc.) in order to determine the price of the collateralized asset. There is also no mechanism to monitor the pricing in real-time (as it is done, for instance, when using crypto as collateral).
IMF praises Russia for quantitative easing and financial stimulus measures.
These measures may lead to inflation and the devaluation of fiat currencies.
More people could turn to cryptocurrencies as a hedge against inflation.
"Spend as much as you can and then spend a little bit more," was the message given last night by the International Monetary Fund's Managing Director, Kristalina Georgieva, at Russia's annual Gaidar economic forum.
One of the central topics at the forum, as with everywhere else, was the effects of the pandemic on economies worldwide. Georgieva praised Russia for its COVID-19 response, chalking the country's quick recovery up to quantitative easing measures by its central bank, and to the $54.3 billion stimulus package from the Kremlin.
It is sage advice for a global economy calibrated by fiat money, though consumers could take the biggest hits. Inflation is likely to go up as more printed money drives demand for goods and services higher.
Many investors think that cryptocurrencies offer a hedge against inflation. The theory goes that printing more money devalues fiat currencies, as seen in the Fed's pandemic response last year, when a massive printing of dollars brought the price of the American currency down.
A presidential candidate for Ecuador has found a way to keep the gold standard alive—blockchain.
Geovanni Andrade proposes to mint a gold-backed crypto.
But will he have the backing of his party, let alone the electorate?
Ecuador is not what you could call a crypto-friendly country. The closest it has come to having a favorable position towards crypto was when it moved from a ban on their use to their acceptance as assets—but not as a means of exchange. However, a presidential candidate wants to change that.
Geovanni Andrade, president of the Ecuadorian-Chilean Chamber of Mining and presidential candidate for the 2021 general election, recently disclosed his intentions to create a national cryptocurrency to facilitate transactions within Ecuador.
🗞 Daily Crypto Calendar, January, 17th💰

"Video interview with NASDAQ anchor on Sunday 9:30 AM (EST) Newsmax TV. The interview will be published online on Sunday evening."
"Hard Fork Block Height 1,048,320 | Hard Fork Date (expected) 2021-01-17 (est.)"
"Presenting the first-ever Fan Token Burn Super Weekend! - Three days - Five matches - Thousands of Fan Tokens to be burned"
"We will be highlighting key Dapp use cases and partnerships on a near daily basis starting next week."
DuckDaoDime (DDIM), Stakenet (XSN)
"AMA Stakenet & DuckDAO | Sunday, 10AM UTC."


➡️ Youtube
➡️ Twitter
➡️ Hive
➡️ Publish0x
➡️ UpTrennd
➡️ Read.cash
➡️ LBRY
➡️ Spotify
➡️ Be paid daily to browse with Brave Internet Browser
➡️ A secure and easy wallet to use: Atomic Wallet
➡️ Invest and Trade on Binance and get a % of fees back
➡️ Check out my video on Unstoppable Domains and get 10$ off a 40$ domain purchase
➡️ Get 25$ free by ordering a free Visa Card on Crypto.com using this link or using this code qs4ha45pvh


20% of this article rewards wil go to the @hodl-fund account in order to support HODL Community Initiatives.
Find out more about HODL Community: Crypto Social Community and by following our community account @hodlcommunity

If you would like to delegate some HP to our community and support us; we give you back 90% of the curation rewards on a daily basis ! APR > 12% !
500 HP - 1000 HP - 2500 HP - 5000 HP
Make a good APR Curation by following our HIVE trail here