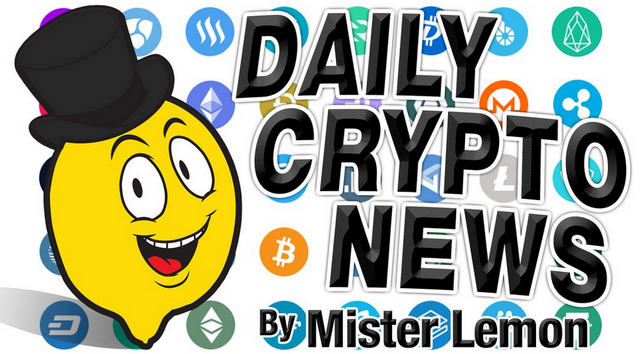 This Exchange Crashed Bitcoin Price to $9K: Here's Why That's Bullish;
DeFi Faces Multiple Challenges On Its Way To Dominate Crypto;
Attempted 51% Attack on Bitcoin Gold Was Thwarted, Developers Say;
South Korea Brings Blockchain to Healthcare, but That's Just the Start;
There Are Over 13K Bitcoin Addresses Worth $1M;
🗞 Daily Crypto Calendar, July, 11th 💰
Welcome to the Daily Crypto News: A complete Press Review, Coin Calendar and Trading Analysis. Enjoy!
According to data from CoinMetrics, a sell-off on Bitstamp led the market-wide plunge of Bitcoin (BTC). The top cryptocurrency by market capitalization dropped $150 within seconds on the exchange, well below the average market price at the time.
Researchers at CoinMetrics said:
"Today's market drop was led by trade activity on Bitstamp, where Bitcoin's price dropped $150 in seconds, well below the rest of the market."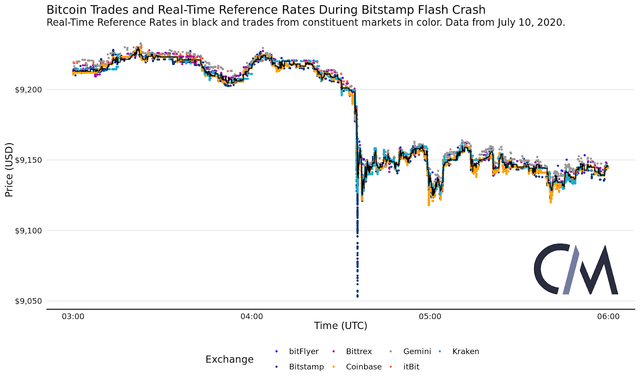 The sell-off on Bitstamp coincided with a sudden dump of BTC by miners. ByteTree shows miners sold 558 more BTC than they mined in the last 24 hours. This suggests that miners led the correction of Bitcoin on July 9, possibly trading on Bitstamp.
When miners begin to sell BTC — and the market does not immediately absorb the selling pressure — it can lead to an abrupt pullback. That is what likely happened on July 10 when the price of BTC dropped to around $9,100 from $9,400.
As miners started to sell a relatively large amount of Bitcoin for the first time in over a month, BTC saw a rapid, short-term price drop.

DeFi incentivizes users by offering them more predictable returns than trading.
A combination of promised yields and FOMO has driven DeFi growth.
DeFi has its challenges, such as security, sustained returns, and stable prices.
While Bitcoin (BTC) maximalists remain skeptical, many other industry players believe that DeFi, or decentralized finance, is set to become the dominant sector within the cryptoasset industry. Decentralized finance has already been one of the fastest-growing sectors for a couple of years now, while the acceleration of its growth in recent months has brought even more attention to it.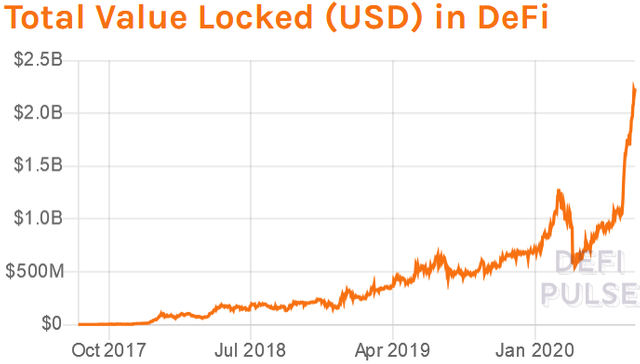 Bitcoin gold's developer team announced late Friday night that it foiled a 51 percent attack that it had known was coming for over a week.
Bitcoin gold alerted exchanges and mining pools of the attack on July 2, and posted a notice to the community on July 10 noting that it was time for "everyone else to upgrade their nodes."
The team only revealed the attempted network takeover to the public after the unknown attacker, which had been mining blocks since July 1, released 1300 blocks late Friday night.
Developers had circulated an update that featured a checkpoint at block 640650 on July 2. That checkpoint prevented the attacker's chain from taking over the honest chain, they said Friday.
"The majority of honest pool hashpower continues to mine on the honest chain," developer CryptoDJ said in the post.
According to the cryptocurrency's official website, there are only 108 bitcoin gold nodes in the world. Nearly 30% of them are in Germany.
The government of South Korea is trying its best to adopt blockchain technology in various industries. The country's central bank is reviewing the use of a central bank digital currency, and various government ministries want to adopt decentralized identification features within their current systems. Hospitals, pharmaceutical companies and research centers are also looking at blockchain solutions.
Everyone knows that blockchain can help the medical industry, but at the same time, applying a new blockchain service structure to traditional industries is not so quick and simple. Lots of testing needs to be done before it can be to be applied in people's daily lives.
The South Korean government is encouraging blockchain technology and conducting several proof-of-concept projects to find a proper way to connect blockchain to the current system. The nation's Ministry of Science and ICT and its National IT Industry Promotion Agency started blockchain proof-of-concept projects in 2019.
There are over 13,000 Bitcoin (BTC) addresses that are worth at least $1 million, according to data from Glassnode.
107 BTC to become a millionaire
At the current prices, it takes about 107 BTC for an address to become a dollar millionaire. Since this metric is tied to the dollar price of Bitcoin, it tends to fluctuate a lot. For comparison, the number of addresses that contain at least 100 BTC has a much lower volatility.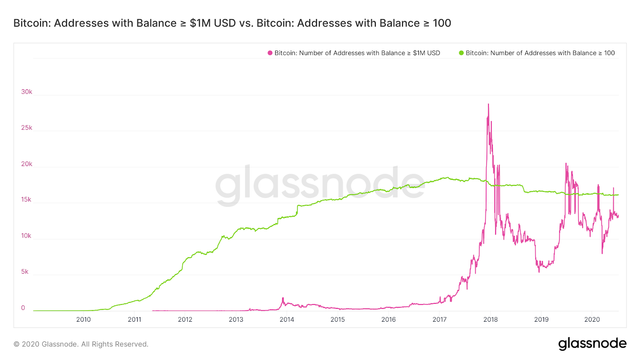 🗞 Daily Crypto News, July, 11th💰

"We are excited to release an important update for Battle of Elrond next week, which will feature enhanced gameplay, a redesigned..."
Bitcoin Private (BTCP) and 4 others
"#Deadcoindelisting #ADE, #BLON, #BTCP, #BZZ, #CELC, #CRS, #METC, #PHON, #TIGC, #UDSH, #VLX, #XSM coins will be delisted from Crex24..."
New desktop vault for storing XHV expected to go live during first week of July.
"#DAI currency will be delisted from Crex24 on 18.07.20 because of swap. Trade will stop on 11.07.20."
Vexanium Blockchain's First Independence Day, To celebrate it, Vexanium will release a review video about Vexanium in the past year.
Last Updates


➡️ Publish0x
➡️ UpTrennd
➡️ Minds
➡️ Hive
➡️ Twitter
➡️ Facebook
➡️ Be paid daily to browse with Brave Internet Browser
➡️ A secure and easy wallet to use: Atomic Wallet
Proud member of: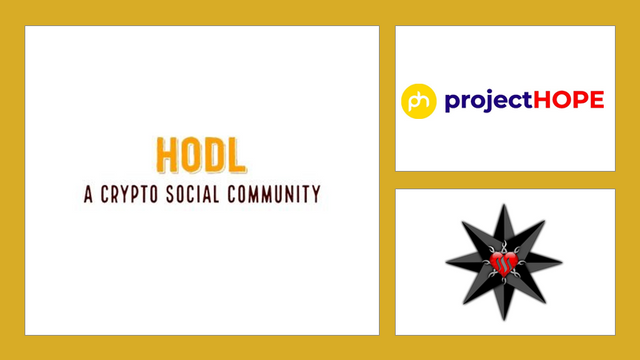 20% of this article rewards wil go to the @hodl-fund account in order to support HODL Community Initiatives.
Find out more about HODL Community: Crypto Social Community and by following our community account @hodlcommunity

If you would like to delegate some HP to our community and support us; we give you back 90% of the curation rewards on a daily basis ! APR > 13% !
500 HP - 1000 HP - 2500 HP - 5000 HP
Make a good APR Curation by following our HIVE trail here