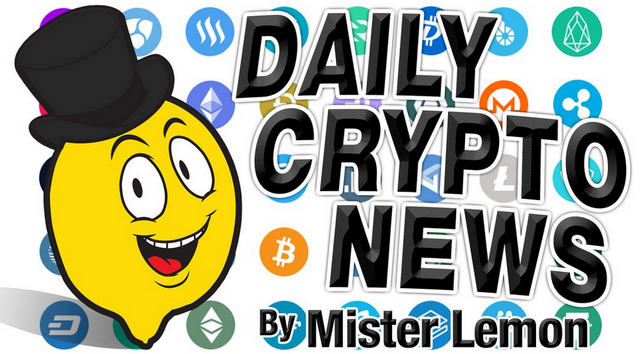 2 Key Metrics Suggest Bitcoin Price is Back on the Path to $10,000 ;
Users Are Holding $220 Million More Bitcoin Since the Halving ;
'History Has Repeated': F2Pool Explains Message in Last Block Before Bitcoin Halving ;
Many Ether Whales Might Be Leaving for Bitcoin: Data ;
Reddit Picks Ethereum For Its New Points, Offers 'Complete Control, Like Bitcoin' ;
🗞 Daily Crypto Calendar, May, 14th 💰
Bitcoin Trading Update
Welcome to the Daily Crypto News: A complete Press Review, Coin Calendar and Trading Analysis. Enjoy!
Bitcoin (BTC) price lit up today, rallying 5.78% to a daily high of $9,398 before pulling back to consolidate in the $9,300 range. The strong upside move pushed the top ranked digital asset on CoinMarketCap through the $8,800-$8,930 resistance zone.
Since the halving day correction dropped the price to $8,122, Bitcoin price has recovered 14.48%, leading traders to now look for $9,200 to serve as support.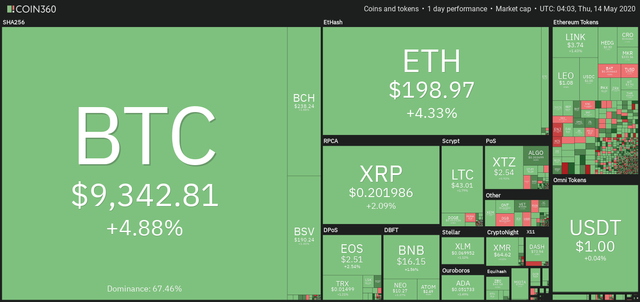 As Bitcoin slowly works its way back toward $10,000, the $9,300 to $9,400 zone could be a sticking point where resistance will provoke a retest of former levels of resistance at $9,200 and $9,061 where the 78.6% Fibonacci Retracement is located.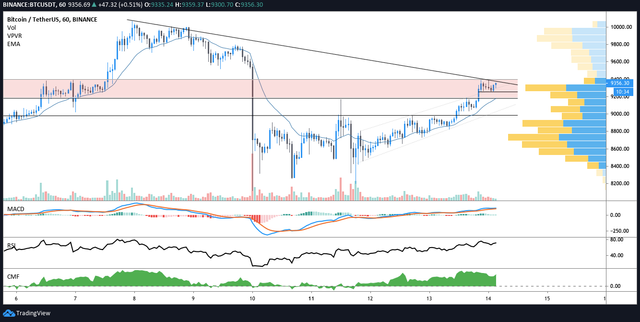 Almost 24,000 Bitcoin (BTC) have been withdrawn from exchanges since Bitcoin's halving on May 11, according to Bitcoin Exchange Net-Flow data from on-chain market analysis platform Glassnode. The trend of Bitcoin flowing out of exchanges started in mid-April and has continued with only a short reprieve in the hours before and after the halving: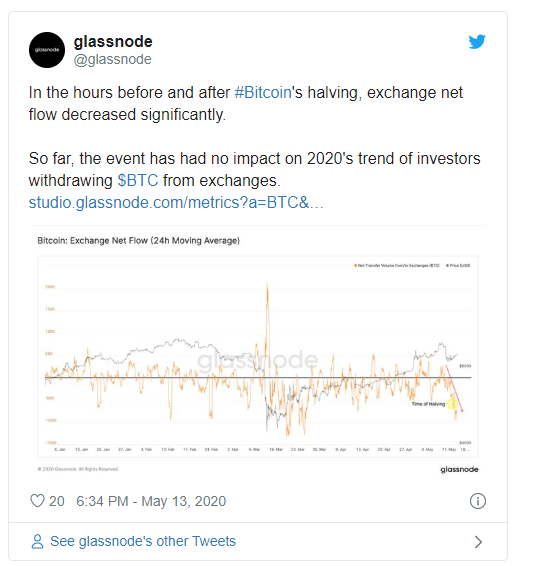 "Not your keys; not your coins."
Exchange hacks are increasing with more sophistication Crypto data analytics group Chainalysis reported in their 2020 Crypto Crime Report. In the last two years over $1.1 billion in crypto has been stolen in exchange hacks alone with an all-time high of 11 attacks occurring in 2019.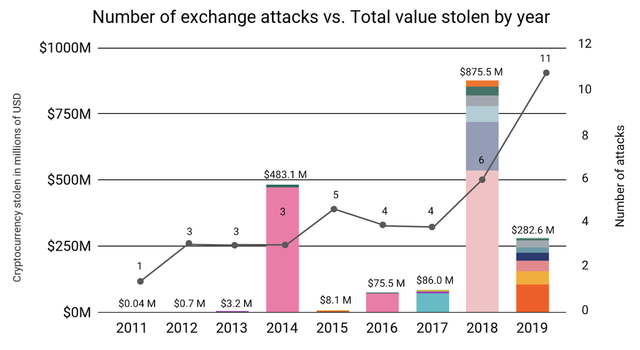 Ushering in bitcoin's third "halving," by far the most highly awaited cryptocurrency event of the year, mining pool F2Pool rooted a mysterious message into the blockchain that will now reside there forever.
Preceded by a fish emoji signifying the company's logo, the mining pool added the text to a headline from The New York Times: "NYTimes 09/Apr/2020 With $2.3T Injection, Fed's Plan Far Exceeds 2008 Rescue." To bitcoin OGs, the significance is clear. It's a reference to a similar newspaper heading that bitcoin creator Satoshi Nakamoto embedded into the first-ever block slyly referencing the 2008's momentous financial crisis, implying that bitcoin might be able to help combat associated systemic problems.
https://www.coindesk.com/history-has-repeated-f2pool-explains-message-last-block-before-bitcoin-halving?jwsource=cl
The whale addresses are down nearly 6% from the December high of 1,115. The metric represents externally owned accounts, or the ones controlled by private keys, and excludes contract accounts that have their own code and are controlled by the code.
The decline in the number of ether whale addresses is in contrast to the recent rise in the number of bitcoin whale addresses. The seven-day moving average of the number of addresses holding 10,000 bitcoins or more rose to 111 at the end of April, the highest since August 2019.
"Some ETH whales could have moved into BTC in anticipation of potential price appreciation in the top cryptocurrency due to effects of the mining reward halving," said Connor Abendschein, crypto research analyst at Digital Assets data.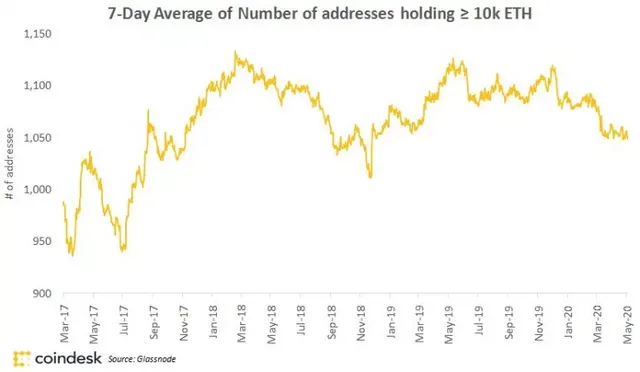 Following widespread speculation that the popular discussion forum Reddit is about to launch a new points system built on top of the Ethereum (ETH) blockchain, the forum itself has now finally confirmed a new system that allows users to "earn a piece of their favorite communities," with the help of Ethereum. And it offers "complete control, like Bitcoin."
The news was shared by Reddit in a series of slides published on its website on Wednesday, explaining how the Internet has seen a gradual change from the free and user-controlled place that it used to be, to today's "walled gardens" with censorship and monitoring of users.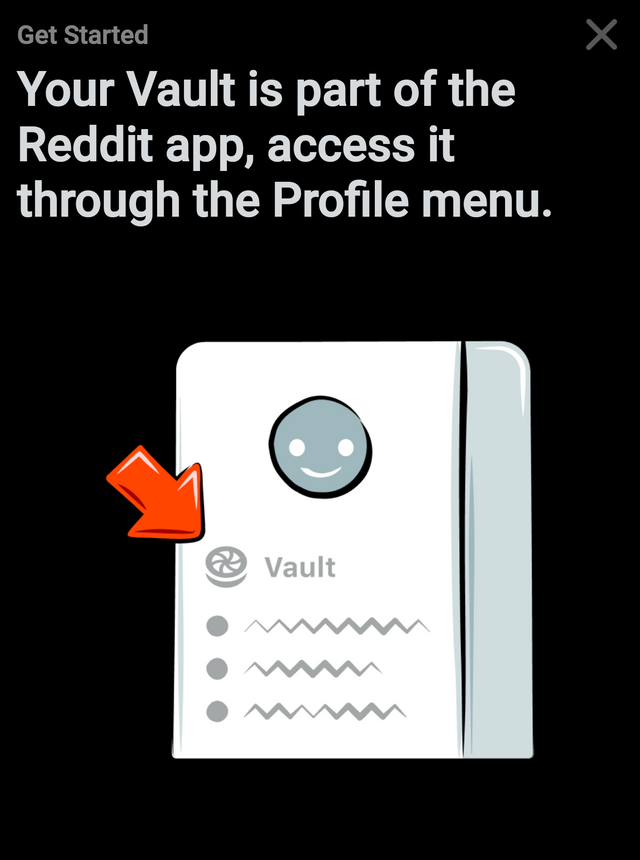 🗞 Daily Crypto News, May, 14th💰

"CryptoDiffer will host an AMA with xDai Chain on 14th of May at 15:00 UTC"
Team updates at 3:30 PM UTC/ 11:30 AM EDT: Engineering, Node network, Product/UX, Helpdesk, Legal, BD, Marketing, CEO Closing thoughts, AMA.
"BitcoinCash AMA Livestream | Ask Amaury Sechet, the Bitcoin ABC team and special guests all your questions."
Team updates at 3:30 PM UTC/ 11:30 AM EDT: Engineering, Node network, Product/UX, Helpdesk, Legal, BD, Marketing, CEO Closing thoughts, AMA.
"AE trading will be effective on May 14, 2020."
AMA with OKB operating officer and CryptoProfitCoach at 6 PM (UTC+8).

Here is the chart of my last analysis :
Here is the current chart :
The rejection from the 10k$ is perhaps already done and I think the market would like go test again the resistance line at 10k$ to try to break it. The important point will be to see during the test if we succeed or not. We have a high risk of double top if we stop the UP just before the 10k$. A break of 10k$ will confirm a new UP trend on the BTC.
Last Updates

You don't want to miss a Crypto news?
Proud member of: