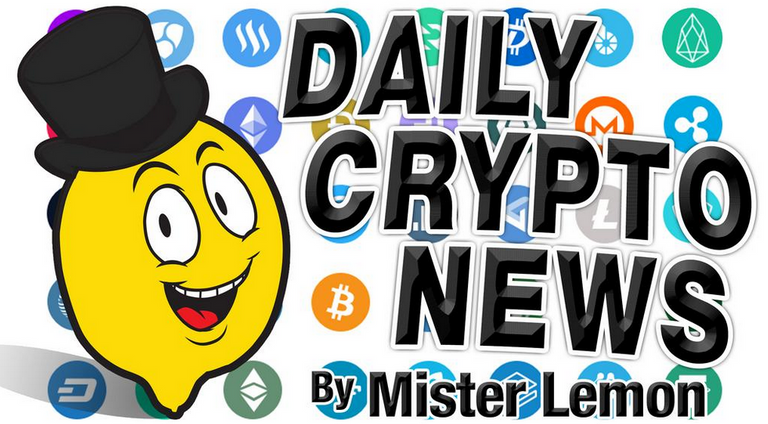 Bitcoin's Price Nears 'Golden Cross,' but Will BTC Finally Conquer $10K? ;
Post-Halving Reality: 17% Of Miner Revenue is Coming From Fees ;
CZ's Twitter Feed Swayed New CoinMarketCap Ranking That Put Binance on Top ;
Bitcoin and Ethereum Users Complain About Rising 'Ridiculous' Fees ;
Europe Heats Up Competition in Bitcoin Mining, Layer1 Plans Bold Move in US ;
🗞 Daily Crypto Calendar, May, 16th 💰
Bitcoin Trading Update
Welcome to the Daily Crypto News: A complete Press Review, Coin Calendar and Trading Analysis. Enjoy!
The price of Bitcoin (BTC), the top cryptocurrency by market capitalization, is trading down 2.59% for today's session at $9,540, erasing the push towards $10,000 late on Thursday.
Ether (ETH), the second biggest crypto by market cap, is down a little less by 1.72% and retesting the critical $200 level, while XRP also attempts to maintain a key level of $0.20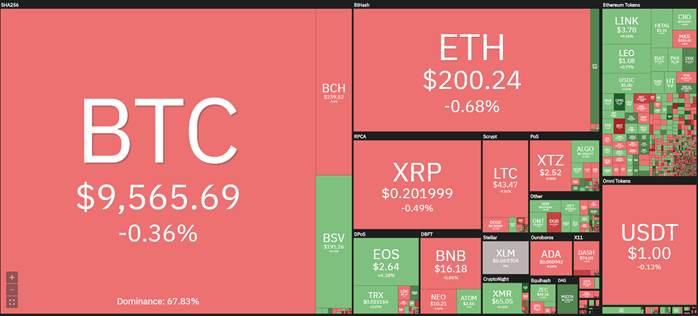 One-week chart
The weekly candle chart for Bitcoin shows that it's currently trading above the high time frame resistance of $9,300, having recovered the majority of the 20% flash sell-off last weekend, where support was found close to the 20-week moving average.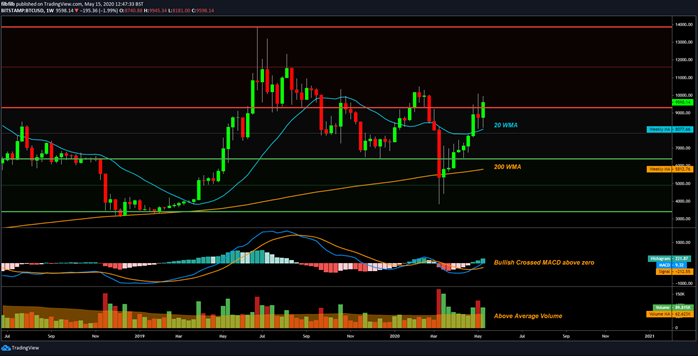 With the block reward cut in half, miners are relying on Bitcoin (BTC) transaction fees to sustain themselves to a much greater extent.
Miners lost 61% of their revenue
May 10, miners earned 2188 BTC, May 12, this number fell to 852 BTC — a 61% drop. The halving of the block reward forced some miners off the chain, reducing the network hashrate. This in turn led to the increase in block interval, meaning that fewer block processed in a unit of time, decreasing the number of block rewards available to the miners.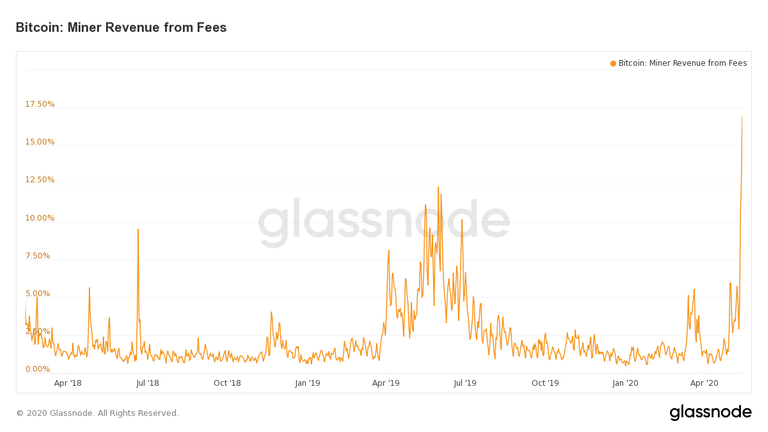 Mini Death spiral phase
What has unfolded thus far could be called a mini death spiral scenario. The only saving grace for miners is that network congestion has led to a sharp increase in the cost of transaction fees — from $0.62 at the end of April to $5.21 on May 15. Currently, as a result of this dynamic, transaction fees account for 17% of the miners' revenue. This is the highest proportion since January 2018.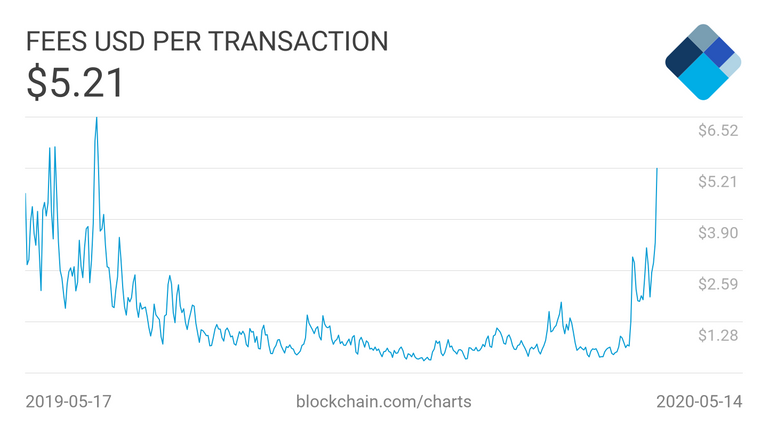 A month on from Binance buying CoinMarketCap for a rumored $400 million, the crypto price aggregation site has unveiled an exchange ranking system that gives its new owner the best score possible thanks, in part, to the CEO's Twitter feed.
"We listened," said CoinMarketCap's new owner, Changpeng "CZ" Zhao, tweeting the news out on Thursday. He was referring to the fact many traders had expressed concerns about exchanges artificially inflating volumes so they seem more prominent – known as wash trading. "Now, I can finally have a clear view of the field and see who the real upcoming exchanges are, lol."
CoinMarketCap's new metric focuses on web traffic. In a blog post this week, the price site – which received nearly 29 million visits in April – argued metrics including page views, time-on-site and bounce rate were a "good intermediate proxy" for determining how much of an exchange's activity was actually human.
While Bitcoin (BTC) fees keep rising, Ethereum (ETH) fees are also getting more expensive.
Bitcoin fees have been rising following the third halving. On May 12, the average transaction fee reached USD 2.79, the highest in ten months, jumping further to USD 5.16 on May 14. Bitinfocharts.com shows the 7-day moving average jumping since May 12's USD 2.493 to USD 3.088 two days later.
In the same period, the median transaction fee climbed 55% - from 1.797 to 2.781. The 7-day moving average shows an increase of 25% to USD 1.814. On April 1, it stood at USD 0.366 and was 395% higher on May 14.
Median transaction fee, USD, 7-day simple moving average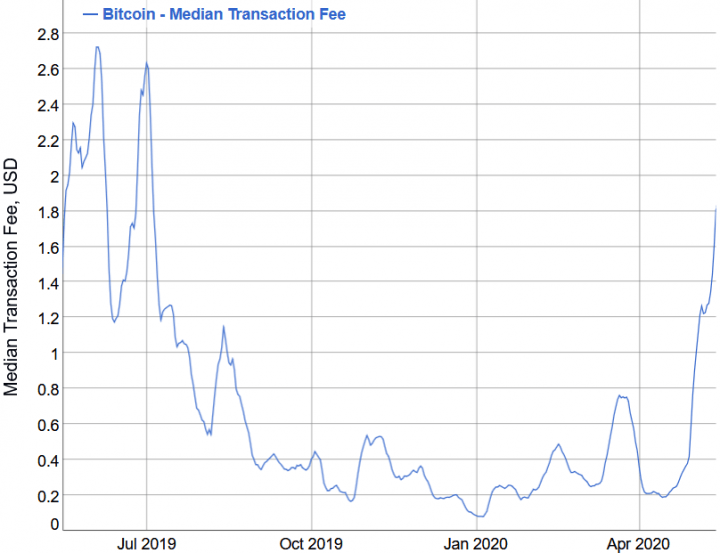 As China's dominance in Bitcoin (BTC) mining has already decreased this year, Europeans are taking even more steps to become more attractive to crypto miners. At the same time, BTC miners in the US also have ambitious plans.
While Ukraine plans to offset the financial chaos of the coronavirus pandemic with nuclear-powered crypto mining, the most recent move has been made in Scandinavia.
Norway's government has proposed to reintroduce an important incentive that directly impacts the profitability of mining operations in the country.
Asked if she expects to receive any criticism on the reintroduction of incentive this time around, Minister of Regional Development and Digitalisation Linda Hofstad Helleland told E24.no:
"It [the criticism] will probably come, and I am ready for that. In this case, there are multiple considerations that need to be balanced, and we have concluded that the most important thing is that we continue to facilitate the establishment of data centers in Norway."
🗞 Daily Crypto News, May, 16th💰

Nothing today :(.

Here is the chart of my last analysis :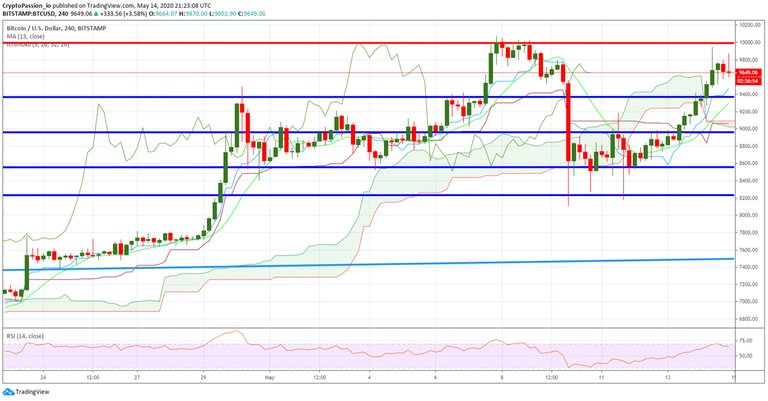 Here is the current chart :
We really need to break quickly the 10k$ resistance line because the market start to prepare a double top and it would create an important correction if it is the case. Let's see if the market is just preparing a sudden UP or if the correction is taking place but we are for sure at an important momentum !
Last Updates

You don't want to miss a Crypto news?
Proud member of: