Welcome to the Daily Crypto News: A complete News Review, Coin Calendar and Analysis. Enjoy!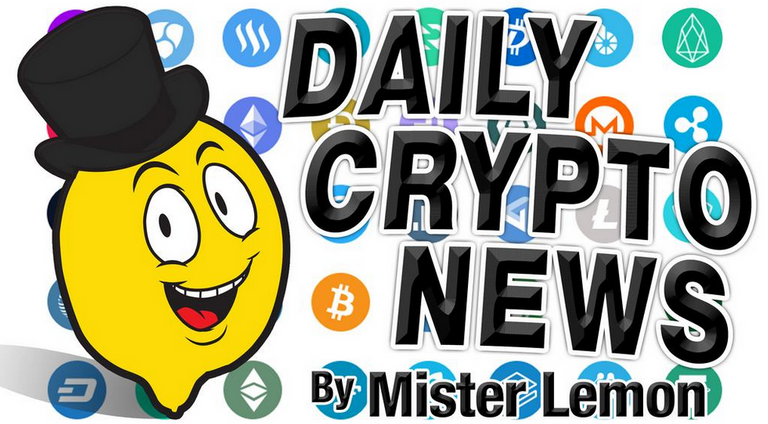 On the weekend I decided not to make my Daily Crypto News Video but I uploaded a video about Unstoppable Domains ! Check it out 😃!
Bitcoin remaining relatively stable despite a cryptocurrency exchange getting hacked over the weekend is a positive sign for the market's maturity.
Volatility was expected throughout the week regarding the expiration of a significant amount of futures. However, this didn't really happen while the macro-economic environment also remains uncertain.
A hack of a major cryptocurrency exchange on Sep. 26 didn't influence the price at all, which is a positive signal for the markets and a positive signal for the market's maturity.
However, is this boring price action going to continue for Bitcoin (BTC)? Let's take a look at the charts.
Bitcoin still stuck in a range on the daily timeframe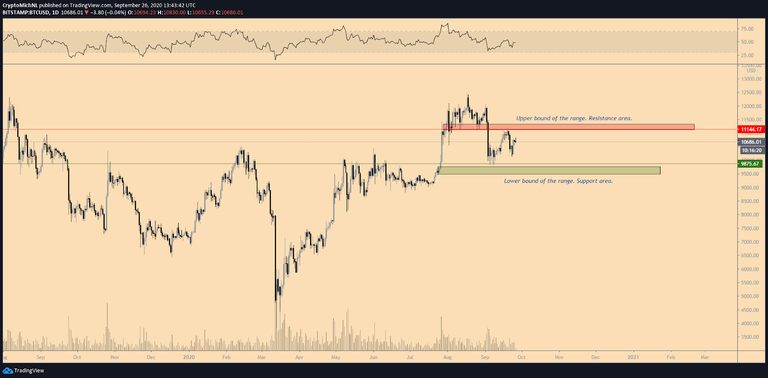 The bullish scenario for Bitcoin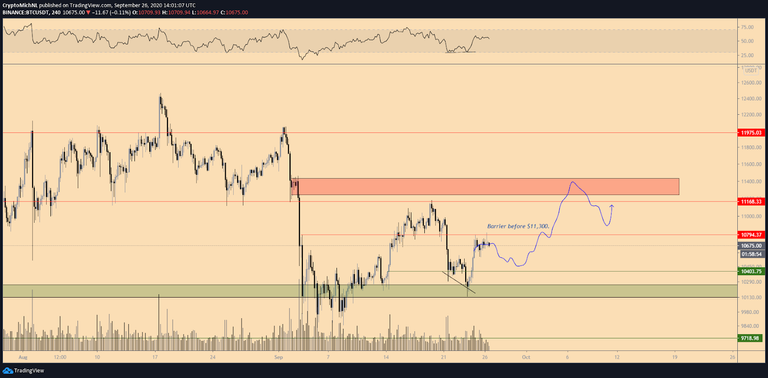 As the price of Bitcoin is stuck in a range and currently facing resistance, it's more likely to anticipate a breakdown to the $10,400 area. The $10,400 area is the vital area to hold for any bullish continuation.
If Bitcoin's price holds here, a potential higher low is defined, which would fuel further upward momentum. As the chart shows, the crucial breaker is the $10,800 area. If that area breaks, the next hurdle becomes $11,150-11,300.
Below is a tutorial / walk-through I made on Unstoppable Domains.
This service allows you to:
Secure a .crypto or .zil domain for 20-40$
This domain is censorship resistant using IPFS + Blockchain
You can link your wallet/adresses to this domain in order to receive cryptocurrencies: Try it by sending Ethereum/BTC/ZIL/BAT to cryptolemon.crypto if you want 😄
You can buy and sell domains easily (remember the.com domain bubble?)
This is helping mainstream to get into Cryptocurrencies and is protecting us against Censorship
➡️Get 10$ off your Unstoppable Domains 40$ purchase: https://unstoppabledomains.com/r/05939fe1637e4fc
➡️ Get 50$ free by ordering a free Visa Card on Crypto.com and using this link: https://referral.crypto.com/signup?_branch_match_id=734714753472187866 or using this code: qs4ha45pvh
While the precise origin of the COVID-19 pandemic is unknown, it has infected more than 30 million people, with almost 1 million confirmed to have died from it as it continues to spread across the world. The highly contagious virus has the ability to survive up to three weeks in frozen food supplies of meat and fish, according to a study.
The United States — the worst-hit country by sheer numbers — is now facing two intersecting health crises: The ongoing opioid overdose epidemic and the coronavirus pandemic with more than 200,000 confirmed COVID-19 fatalities, which is about 20% of the global total death cases. Regrettably, each has the potential to exacerbate the effects of the other. Nevertheless, in a hopeful announcement, the U.S. Naval Research Laboratory disclosed that they found a safe way to track the spread of COVID-19 and other contagious diseases from one cell to another in the human body.
The Centers for Disease Control and Prevention reports that drug overdose deaths have been on an upward climb for several years across all demographic groups in the United States. More precisely, the catastrophic outbreaks of COVID-19 cases have been recorded in the U.S.' packed jails, prisons and immigration detention centers, according to epidemiologist Dr. Chris Beyrer.
Back in April of 2020, Cointelegraph took a close look at the KuCoin cryptocurrency exchange. Investigating the apparent lock of the primary domain name, which was a result of a legal case under the jurisdiction of the High Court of Singapore, we concluded that:
In the absence of clarity from any of the individuals mentioned in this article, or from the company itself, users of the KuCoin cryptocurrency exchange will likely want answers on whether they are sending their money to Singapore, the Seychelles, China — or anywhere else in the world.
Now $150 million is missing from KuCoin in what has been described by the exchange as a "security incident", and while the directors of the exchange refused to answer our questions five months ago (and implied that our accurately-sourced reporting was untrue), perhaps their customers will hold them to account this time.
Lack of clarity
In March 2020 KuCoin was facing the possibility of a class action lawsuit focused on potentially "false and/or misleading statements to account holders". In another suit, Chase Williams v. KuCoin, filed in the Southern District of New York, the exchange was alleged to have engaged in an unlicensed securities offering. In addition to KuCoin, the latter suit named three individuals connected with KuCoin: Michael Gan, Johnny Lyu, and Eric Don.
The crypto industry is known for its dramatic price action, euphoria and bubbles. In the latest sustained fad since the 2017 initial coin offering, or the ICO boom, the decentralized finance niche of the industry now captivates the attention of many participants. One particular asset within this niche, YFI, has pumped to amazing price heights, totaling at least 4,400% gains inside a two-month span. Is this price action warranted, and does the token have actual value?
"YFI's value lies in its design as a governance token, allowing the community to vote and decide on the direction of the Yearn Finance project," Jason Lau, the chief operating officer of the OKCoin crypto exchange, told Cointelegraph. "As activity within the project and vaults grow, YFI holders can change strategies, launch new vaults, and potentially even redirect treasury or fees to themselves at a later date."
"While YFI currently does not offer any returns, there are proposals in the works that could see YFI holders that stake their YFI for governance, [they] would get a portion of the performance fees — and potentially even redirect treasury or fees to themselves at a later date," Lau added, pointing to a relevant blog post.
🗞 Daily Crypto Calendar, September, 27th💰

Binance Coin (BNB), Max Property Group (MPG), Monkey Project (MONK), Sumokoin (SUMO)
"...Will be delisted on the 27th of October. Markets will close on 23rd September"
"We are releasing our first product, the #OINDAO this Sunday!"
"#PCHAIN 1st public $PI #CCC will be launched on September 27th!"
The NULS team will be going in-depth speaking about the current NULS ecosystem as well as talking about the future goals in our new roadmap.
Binance begins token swap from ENG to SCRT.
"#Nest Protocol is a decentralized price oracle network that makes quote mining accessible to all: Spot: Sep 27 16:00 (UTC+8) /USDT"
Last Updates


➡️ Be paid daily to browse with Brave Internet Browser
➡️ A secure and easy wallet to use: Atomic Wallet
➡️ Youtube
➡️ Twitter
➡️ Hive
➡️ Publish0x
➡️ UpTrennd
➡️ Read.cash
➡️ LBRY


20% of this article rewards wil go to the @hodl-fund account in order to support HODL Community Initiatives.
Find out more about HODL Community: Crypto Social Community and by following our community account @hodlcommunity

If you would like to delegate some HP to our community and support us; we give you back 90% of the curation rewards on a daily basis ! APR > 12% !
500 HP - 1000 HP - 2500 HP - 5000 HP
Make a good APR Curation by following our HIVE trail here